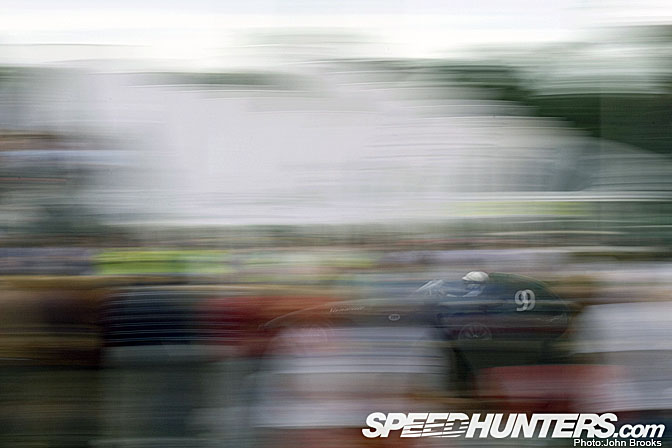 If Juan Manuel Fangio was top dog when motorsport resumed in full after World War 2, who would take over his role when he decided to retire after winning a fifth driver's title in 1957? (Yes I know that he raced for part of 1958 but effectively he left the sport while still on top.) 
Then, as now, there could only be one answer………Stirling Moss.
Fangio was a link to the pre-war racing scene having competed against some of the great such as Tazio Nuvolari and Achille Varzi but Stirling Moss was the poster boy for the group of young men who emerged on the tracks in the early 50s. Almost from the first moment he got behind the wheel he was able to dominate his opponents and he soon ascended the ladder to get to the fringes of Grand Prix racing.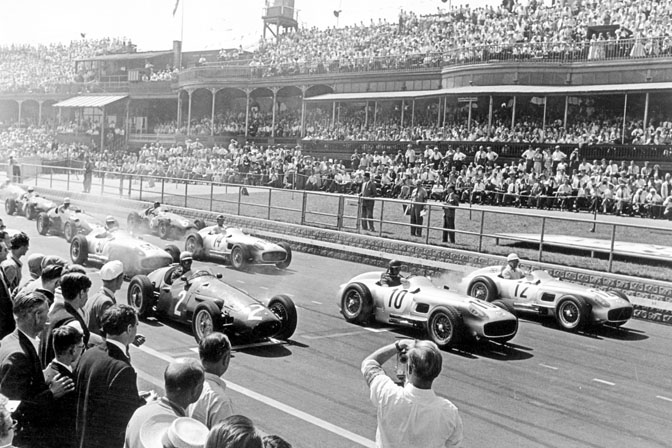 His career really took off when he was signed up by Mercedes Benz in 1955 to partner Fangio. Although very much the understudy he scored his first Grand Prix victory that year at Aintree, with El Maestro shadowing him all the way.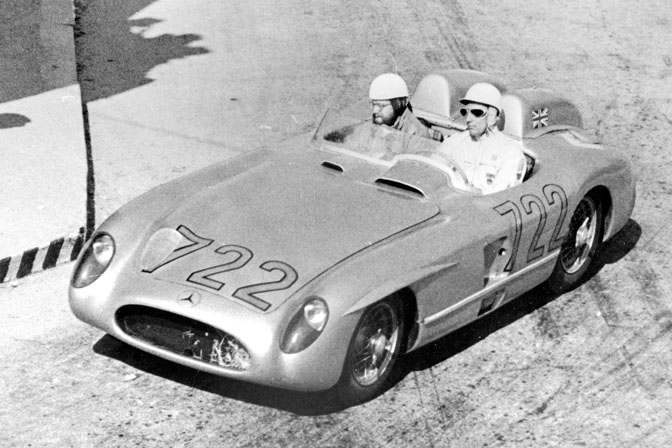 One of the defining qualities of the group of men that we are describing here is their ability to produce "magic". For sure there are others on the track who can at times be quick, brave, intelligent or cunning to the same degree but the ability to perform at a level that confounds even their opponents is one of the things that set this selection apart.
For Stirling Moss the first important manifestation of this "magic" came on the 1955 Mille Migia. This fearsome competition was staged on Italian public roads running from Brescia to Rome and back to Brescia again……….1,000 miles over every kind of surface, along every kind of road. With his navigator, top motoring writer Denis Jenkinson, Moss managed to complete the course at an average speed of 99.2mph, setting an all time record in their Mercedes Benz 300 SLR. The last 100 miles were completed at an average of over 160mph……….unbelievable.
Moss has always regarded that race as one of his greatest victories, "You couldn't memorise 1,000 miles of public roads and the route was lined with crowds of spectators, who obscured many of the sight lines. I had Jenks in the passenger seat, as my guide dog, reading pace notes, but you still had to improvise. It was very different from circuit racing."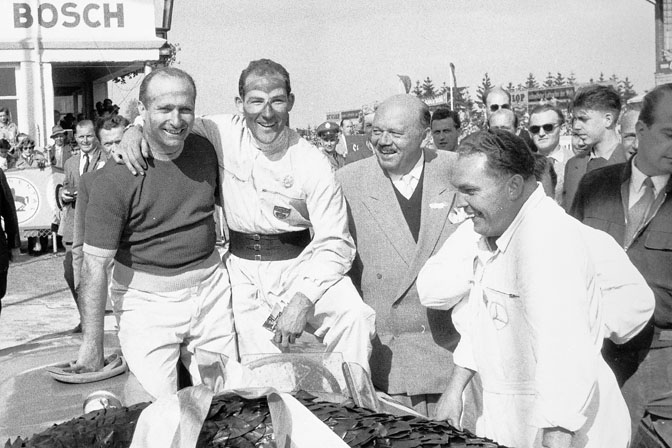 Moss was content to learn from the team leader Fangio and they made a perfect pair. He made no secret of his respect for Argentinian colleague, "Fangio, to my mind, was the best Formula One driver in the world…………he was very fast. He was braver than me too, actually."  I can't see Lewis saying that of Jenson these days…………….well not actually meaning it.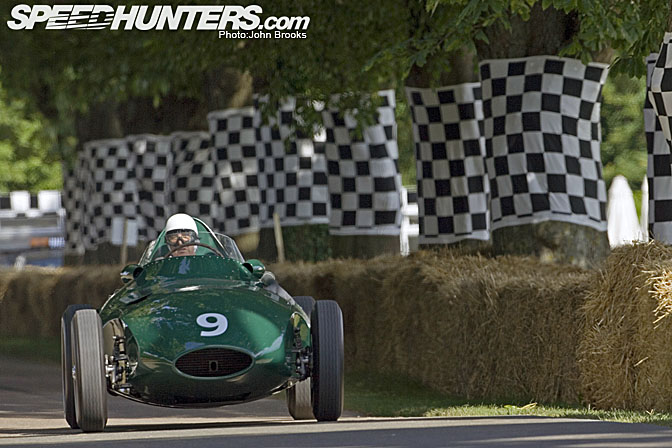 With Mercedes Benz withdrawing and then Fangio retiring, the spotlight fell on Stirling Moss. He was a very patriotic individual and would always try to sign for a British team, so he was a natural to lead the Vanwall team in 1957 and 1958. He finished second in World Championship four years running with only one point separating him from the winner, Mike Hawthorn, in 1958. That result would have been over-turned if Moss had not spoken up for Hawthorn who faced disqualification at the Portuguese Grand Prix.
"I spoke up for Mike because it looked as though they might disqualify him and I didn't want to win the Championship by default…………..It cost me the Championship but so what? It depends on which way you want to win it." 
"The fact I was runner-up four times gives me a certain kind of exclusivity – and I know for sure that I was quicker than some of those who did win it. Driving percentage races, just to secure a finish and some points, didn't really interest me."
A man who has lived by his own code, by his own set of rules, I wonder what he makes of Piquet Jnr. deliberately crashing his car last year in Singapore? I doubt that he understands.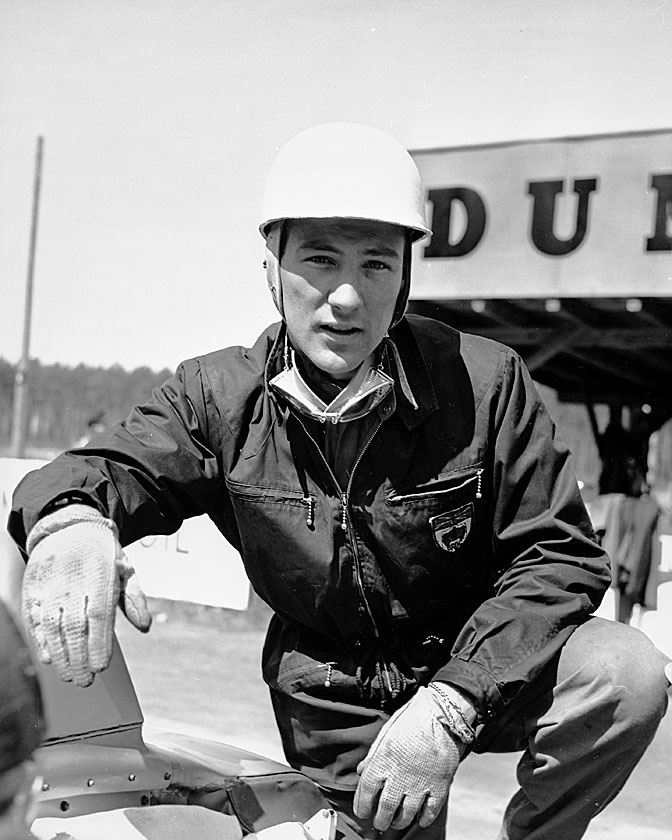 Stirling Moss became one of the leading sporting figures in Britain. If you were stopped for speeding by the police it was common to be asked "Who do you think you are, Stirling Moss?"
He became the first true professional driver in the sport at least in Europe, though the amount of money he earned was minuscule in comparison to today's pilots. His last full year of racing, 1961 brought him an income of £32,000, out of which he had to pay his expenses, not exactly "Kimi" level. However he did take up personal contracts with products that he approved of and it seemed to work. He endorsed Craven A cigarettes and sales in the UK shot up.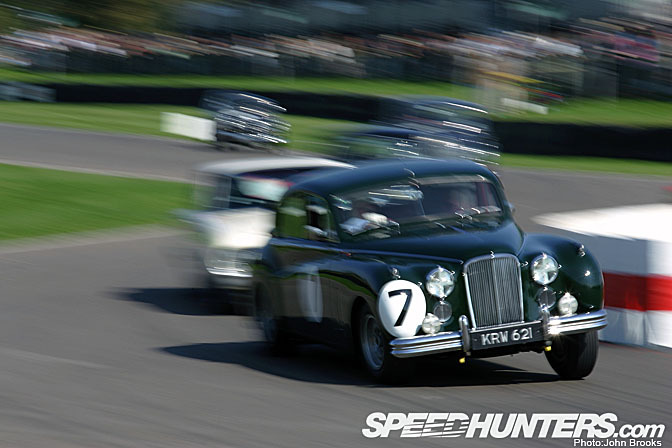 And of course back than Grand Prix stars would race anything……………..it was one way to keep earnings up and of course it reflects that all of these guys want to spend as much time behind the wheel………….fictionally put as "When you're racing, it's life. Anything that happens before or after is just waiting."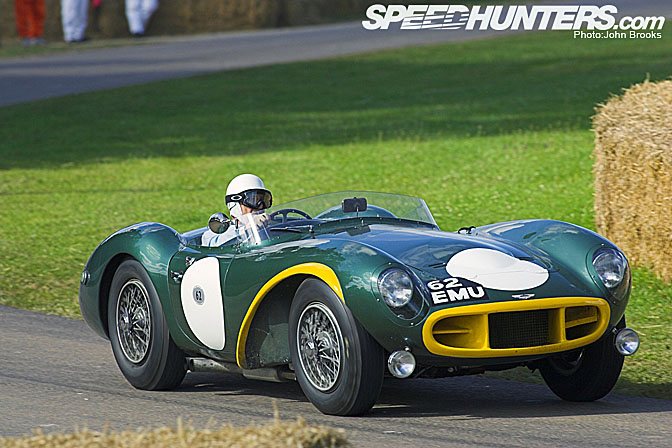 Matching his pre-eminence in Formula One he continued to be the star of endurance racing, helping Aston Martin to their World Championship in 1959 and to many other victories, notably at Nurburgring,  along the way. With Moss at the wheel there was always the possibility of "magic". At Le Mans he was usually the fastest but the cars would wilt under his ferocious pace.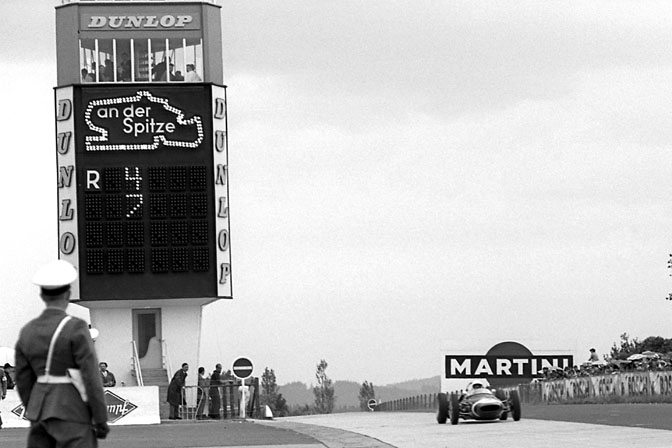 Vanwall ended their Formula One campaign after taking the constructor's title in 1958, so there after Moss drove for the private team of Rob Walker taking many victories that have gone down in legend. In 1961 the Ferrari team had a huge advantage over the rest of the field but with Moss at the wheel of Rob Walker's Lotus he somehow conjured wins at both Monaco and Nurburgring where driving ability was able to cancel out the performance deficiency. Great victories require great circuits and great drivers.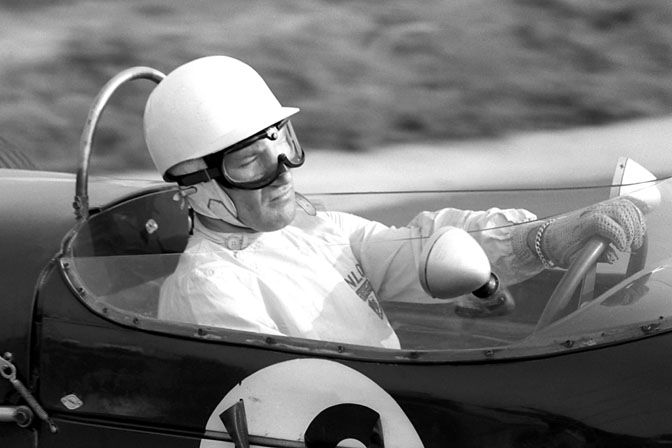 But there was a darker side to racing back at the turn of the 60s. Accidents whether caused by driver error or more usually, component failure were frequently fatal, even the best drivers were not immune from this. At Spa in 1960 while practising for the Belgian Grand Prix Moss' Lotus had its rear stub axle fail at around 130mph, throwing Moss out of the car and breaking both his legs. Worse was to follow in the race when Chris Bristow and Alan Stacey were killed in separate incidents, it really was a blood sport back then.
After his great year in 1961 when Moss and the Rob Walker Lotus was the only effective opposition to Ferrari, there was a possibility that the Italians would give a car to the little team to run, an unheard of development from Enzo Ferrari. This project never happened as Moss suffered another huge accident while racing at Goodwood in April 1962, the cause of which was never fully explained. He was in a coma for over a month and was also paralysed on his left hand side. The nation waited to hear updates from the Atkinson Morely Hospital and eventually the news improved. He remembers nothing of the day after leaving his hotel………."  "The next thing I recall is coming to in hospital, a month later, and seeing flowers everywhere. I said: 'Blimey, they must have thought I was going to die.' I didn't appreciate quite how close to the mark that was." 
A year later he was back at Goodwood testing a car but he felt that the spark had gone, maybe a premature decision but one that he has stuck by.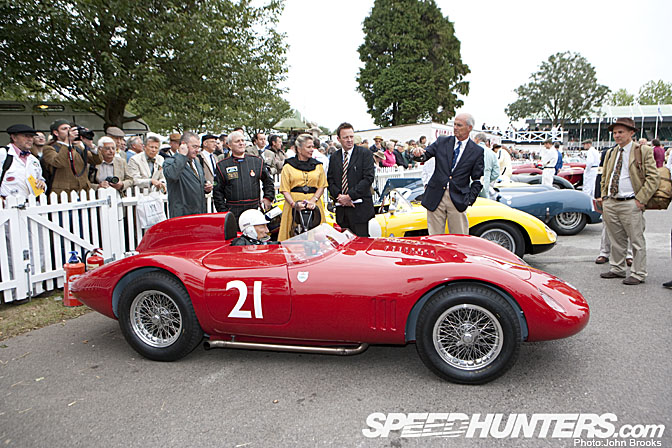 Since then Moss has continued to be part of the motorsports fabric, his 80th birthday was celebrated in style at the Goodwood Revival meeting last month. He still races in historic cars but it is for enjoyment rather than serious competition.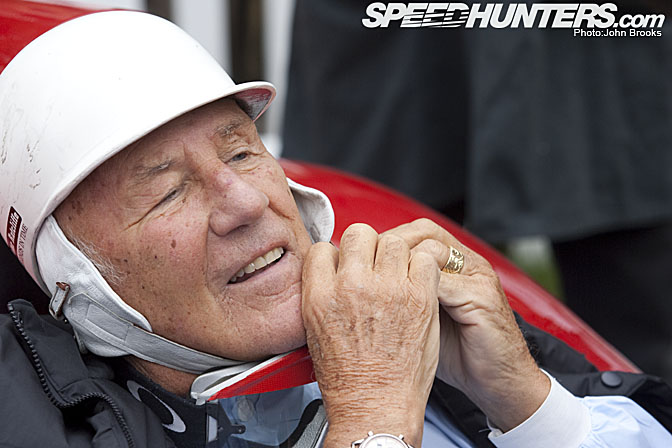 From Golden Boy of the 50s he has become a National Treasure and is a strong contender for the title of Greatest Living Englishman, though the field in that competition is not what it once was. He remains extremely popular wherever he goes but is the same accessible man he was in his heyday. He was knighted in 2000.
Whenever he climbed in behind a steering wheel there was always the strong possibility that something extraordinary would occur, "magic" was in the air.
As Sir Stirling puts it modestly "I'd like to be remembered as a driver who preferred to lose while driving quickly than to win by driving slowly enough to get beaten."
John Brooks
Photos copyright and courtesy of Daimler AG.