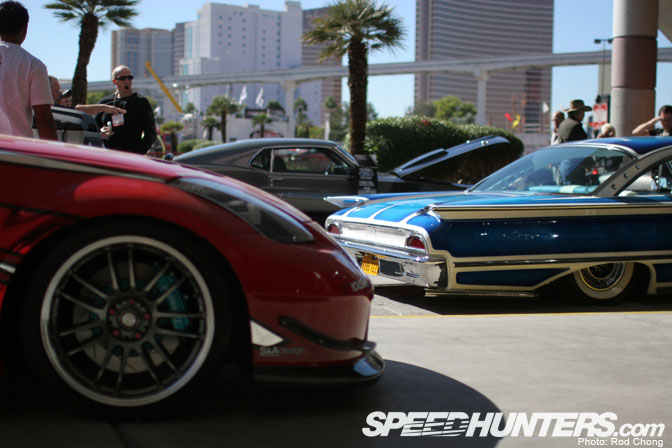 It's that time of the year again. Next week the city of Las Vegas will be taken over by gearheads of all types as the SEMA Show rolls into the Convention Center. Although the economy is showing signs of a comeback, this year's show will still be toned down a bit compared to years past, with some companies skipping the event for financial reasons. Nonetheless, it's still SEMA – and there will still be miles of the latest and greatest machinery to check out.
Here are just a few of things to look out for next week-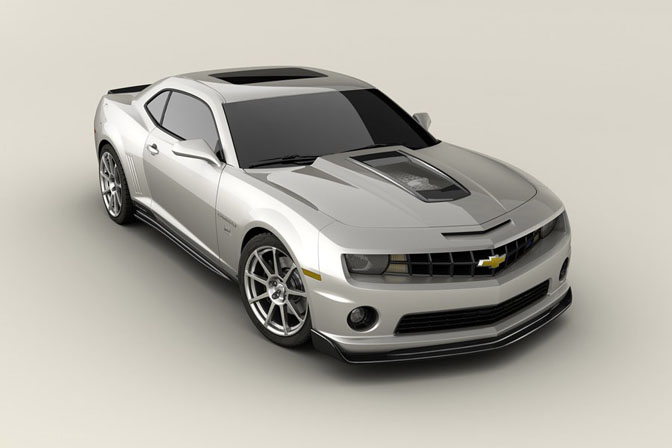 Without a doubt the big platform at this year's show will be the new Chevy Camaro. Just one of the many tweaked Camaros at the show will be the Hendrick Motorsports/Callaway version seen above. Hmm…should we have a "coolest Camaro at SEMA" reader's survey?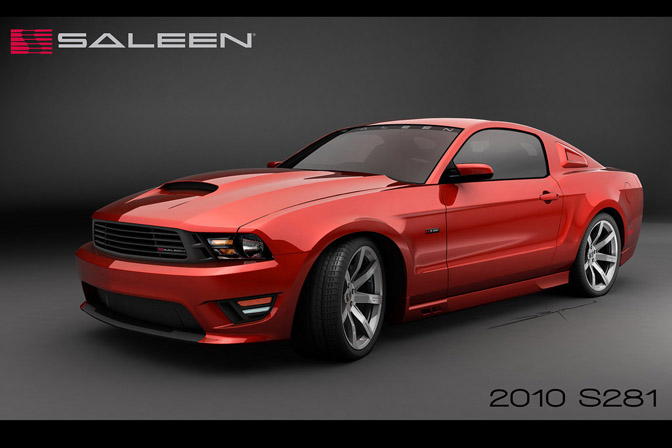 Not to be outdone is the Camaro's arch-rival, the 2010 Mustang. There will be plenty of 'Stangs on hand, whether its Vaughn Gittin Jr.'s new RTR or the 2010 Saleen S281, seen above.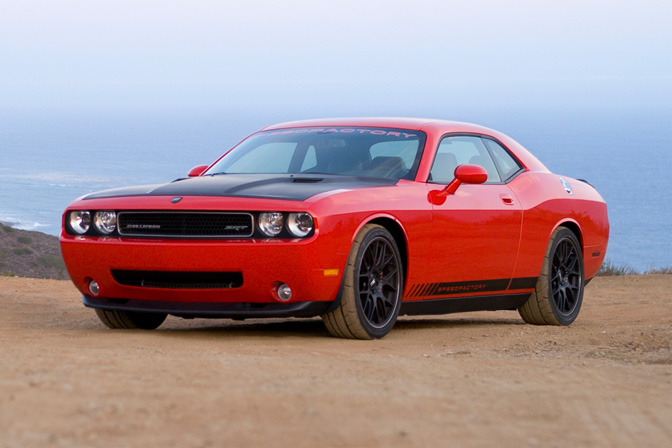 Last year's show was all about the Dodge Challenger, but there should be plenty of Mopar muscle this year as well. The car above is a 700hp supercharged version built by Speedfactory.  Just like 1970 again, but with bigger wheels and even more horsepower!
Ford has been chosen at the featured automaker for this year's show, so there will be lots for Blue Oval fans to talk about. I'm particularity interested to see what builders have done with the new Taurus SHO. The rendering of the Mobsteel version looks pretty slick.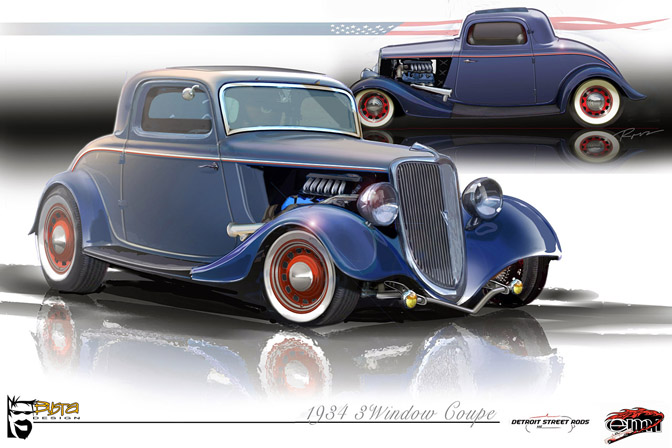 The perfect mix of the old and new – a 1934 Ford Coupe with a twin turbo Ecoboost V6 built by Detroit Street Rods. Looking forward to seeing this one.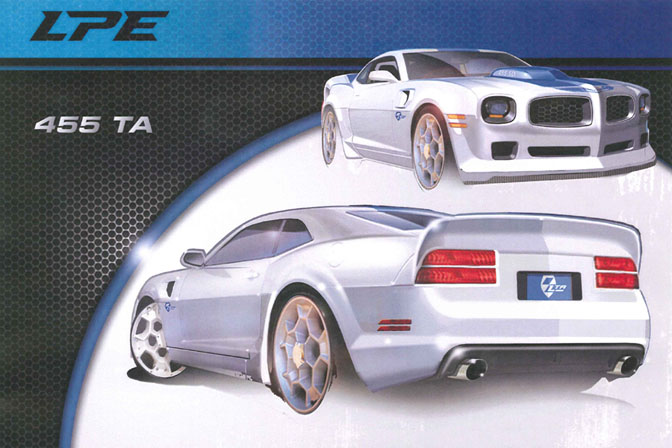 GM may have killed off the Pontiac brand this year, but the Trans Am lives on. In the form of a Camaro conversion by Lingenfelter Performance Engineering that is….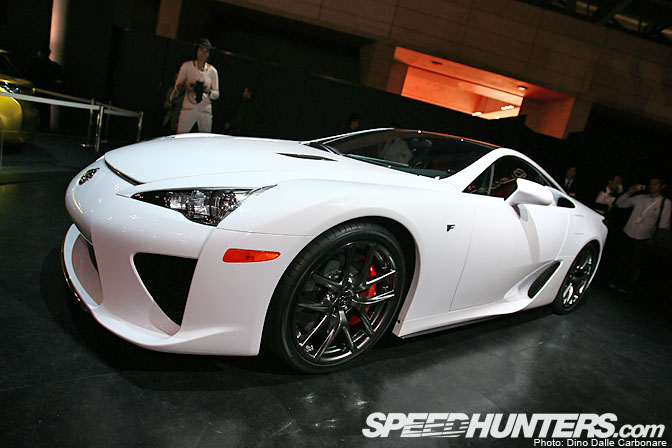 Us Americans will also be able to see the Lexus LF-A in the flesh for the first time at SEMA following the car's debut at the Tokyo Motor Show earlier this month. Too bad Toyota won't be bringing along the FT-86 Concept as well…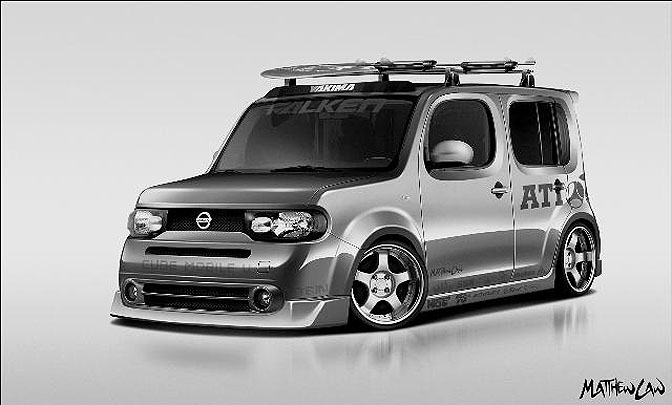 Nissan won't be having a booth this year, but I'm hoping there will be some nicely-built Cubes on display. This version from Auto Tech Interiors certainly looks promising.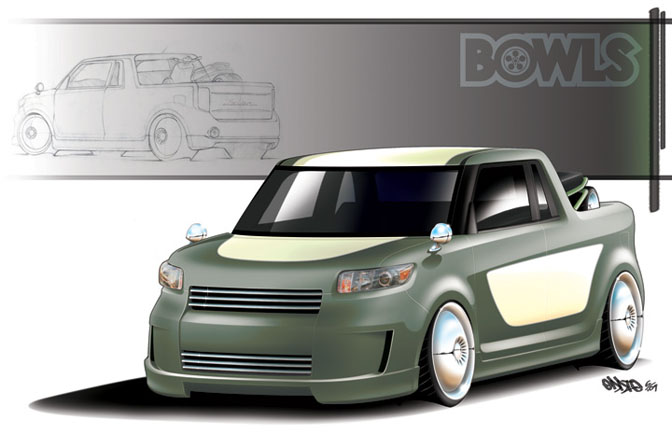 You can also count on seeing tons of customized Scions as always. Bowls LA is building this stretched, retro-themed xB pickup that looks super cool.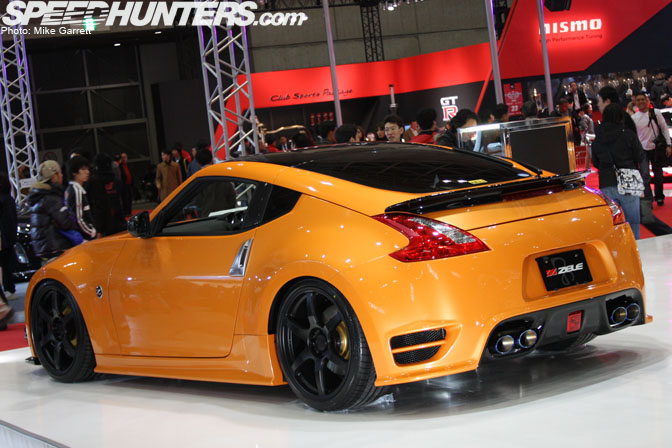 Fans of Japanese tuning can look forward to seeing the ZELE Z34 that was at Tokyo Auto Salon this year. I wonder who else will be showing the new Z?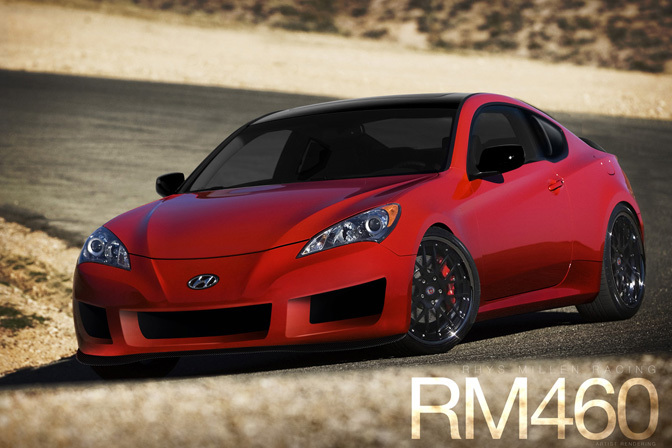 The Hyundai Genesis should be another favorite this year. The mid-engined V8 version from Rhys Millen Racing should be pretty wild.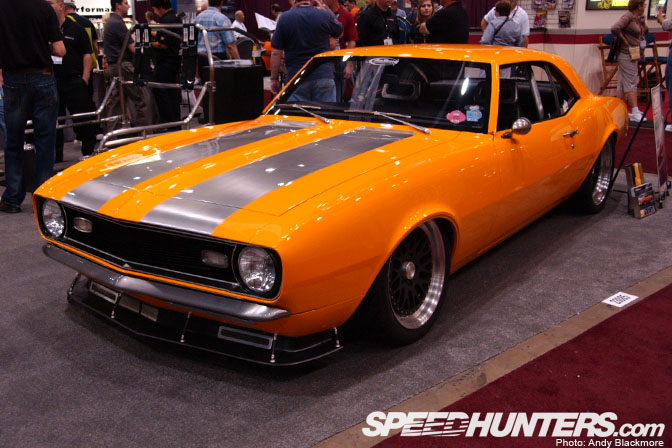 And then there's the classics. SEMA always delivers when it comes to crazy, expensive muscle car builds like this first-gen Camaro from last year. This is one of my personal favorite parts of the show.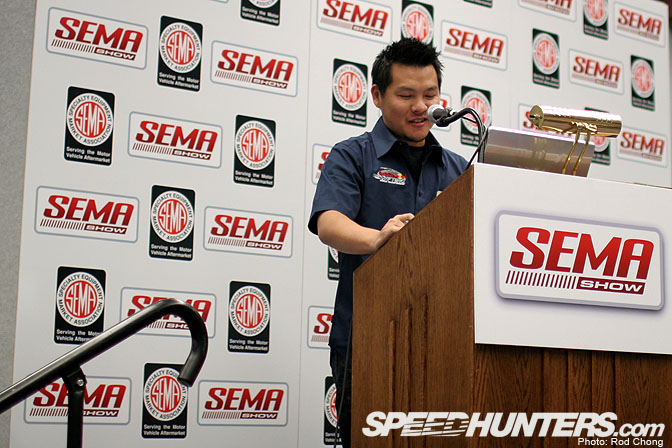 We'll also get the lowdown on the 2010 Formula Drift season when FD holds their SEMA press conference. There should also be some new drift cars revealed at the show – new Camaro anyone?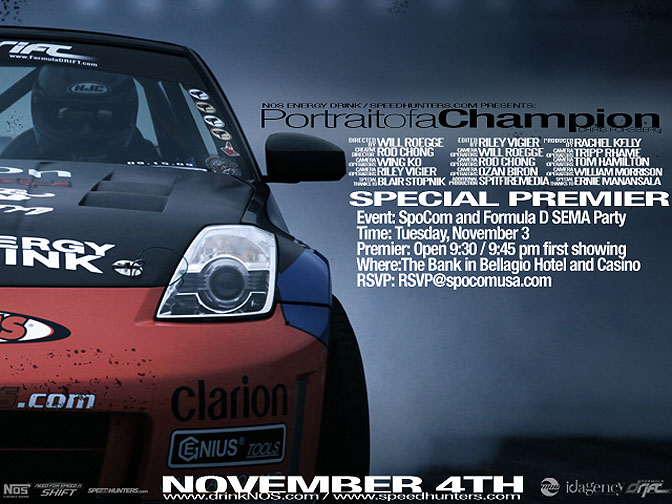 Not to mention we have the premiere of a new Speedhunters and NOS Energy Drink collaboration film directed by Will Roegge – "Portrait of a Champion". The new film we be shown at the Formula D/Spocom party on the night of November 4th.
Expect to see all of this and much, much more when we hit the ground at SEMA early next week.
-Mike Garrett