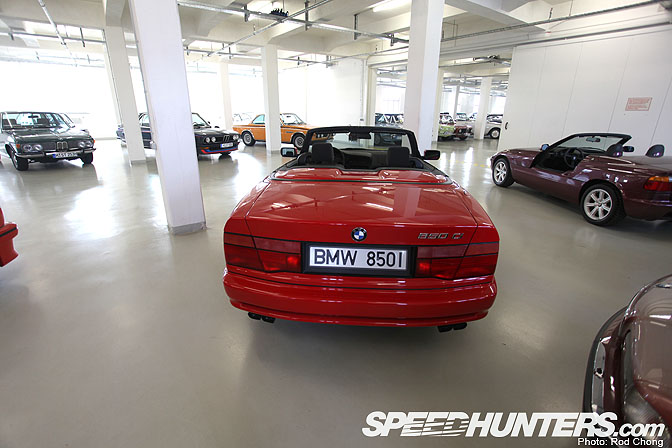 Boy I've been stressed out for the past 24 hours. The site went down on the last day of BMW month, meaning we couldn't get the final set of stories published. We were saving some of the best pieces for last it's been a bit painful to say the least. So I hope you don't mind that we quickly published the last set of stories from BMW month today.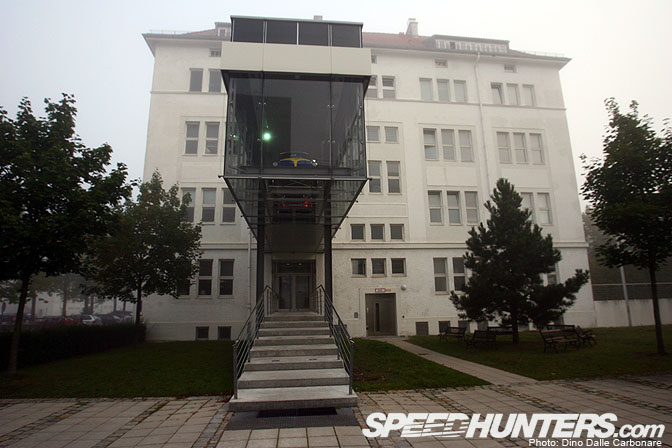 So I already previewed this story last week -our visit to see the BMW
Group Classic Collection in Munich. Now this isn't a museum as such, as
its not open to the public. To quote their website "BMW Classic
coordinates all activities that are connected with the company's varied
and successful history covering everything from the historical
archives, assortment of aeroplanes, communication, the museum and BMW's
role in the international club scene."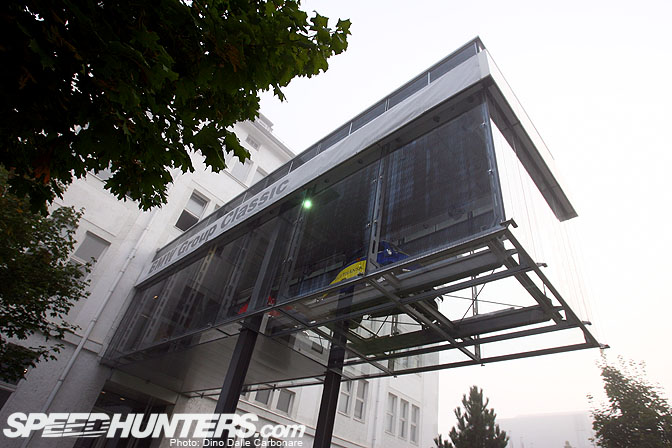 In addition to this role they also house a big collection of around 400 race and production cars and motorcycles at their HQ in Munich. It was this collection that we wanted to Speedhunt with our cameras.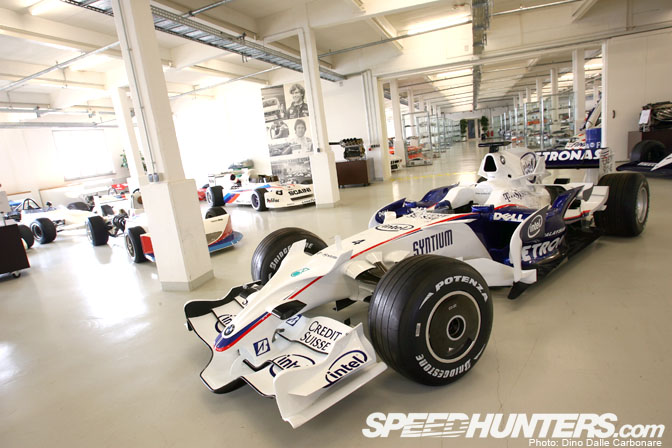 As I've never seen documentation of the BMW Group Classic Collection, I wasn't really sure what to expect. It's hard to imagine what a warehouse of 400 cars and motorcycles is going to look like, but we sure weren't disappointed… It anything, it was a bit overwhelming to have open access to such a big collection of priceless machinery.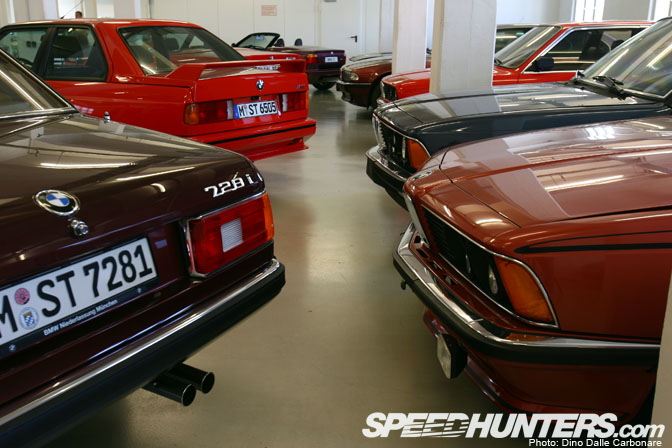 We got to tour three of the floors in the building. One is for all the race machines, the next houses all the production cars & bikes and the last is a reception area, banquet hall and restoration shop.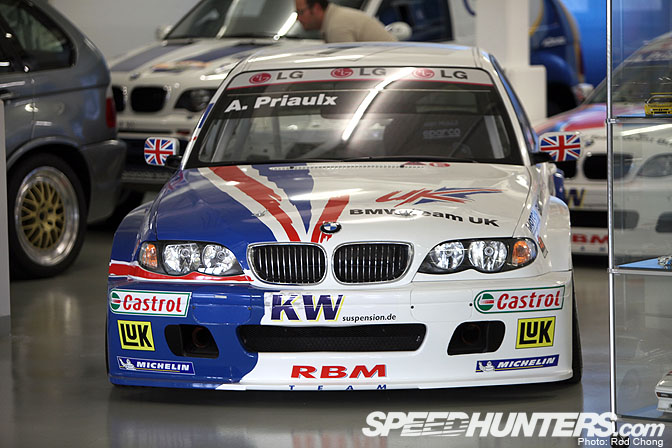 So let's start the tour! I don't have enough space here to show you all the cars, but instead will feature the ones which I think you'll be interested in… and the one's which caught my eye.
Andy Priaulx hasn't been driving for BMW that long, but he certainly has helped create some valuable chassis since he started! Here we have two ETCC and WTCC winning cars lined up together.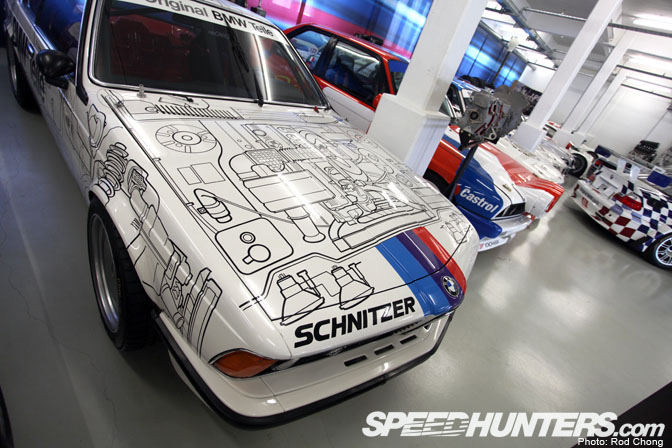 Every era of touring car is present in the collection including this old DTM Schnitzer racer from the time when the series was based on production cars.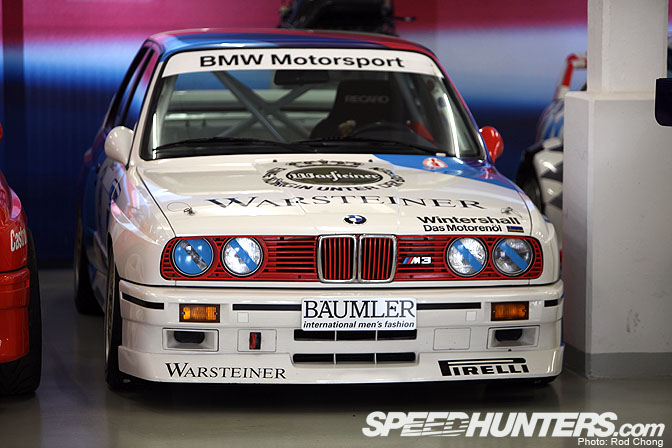 Here's the reason we have the M3 –it was originally designed to be a homologation special for Group A touring car racing around the world. Race car first, production car second!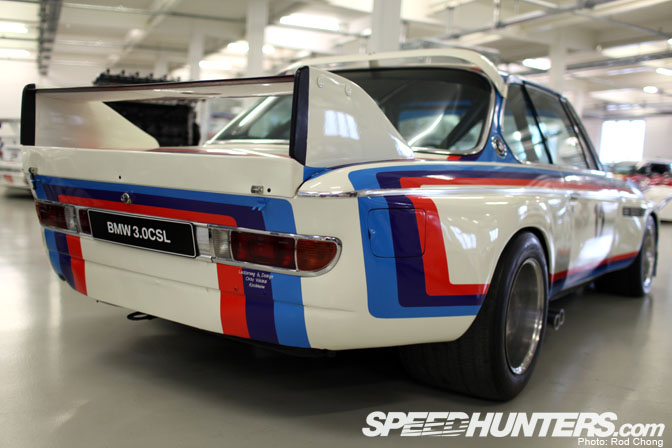 I've previously shown you a picture of the original CSL race car prototype, but there's no hurt in showing another is there?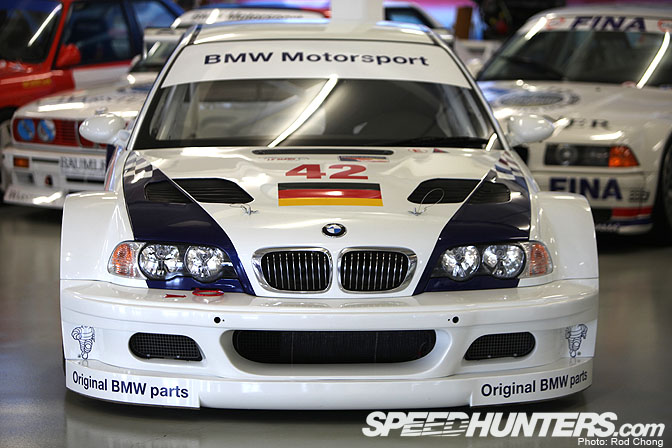 This picture shows just how low and wide ALMS M3 GTR is.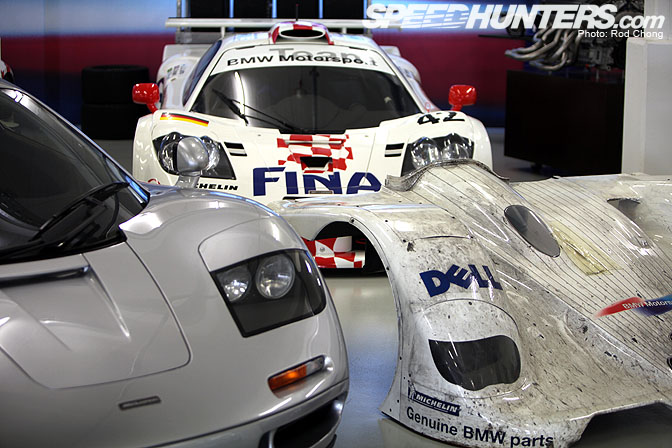 BMW also have their own street McLaren F1 in the collection…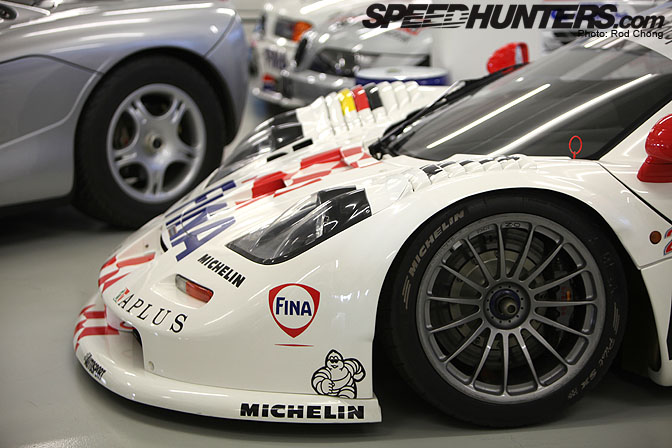 … as well as my personal favourite version of the car…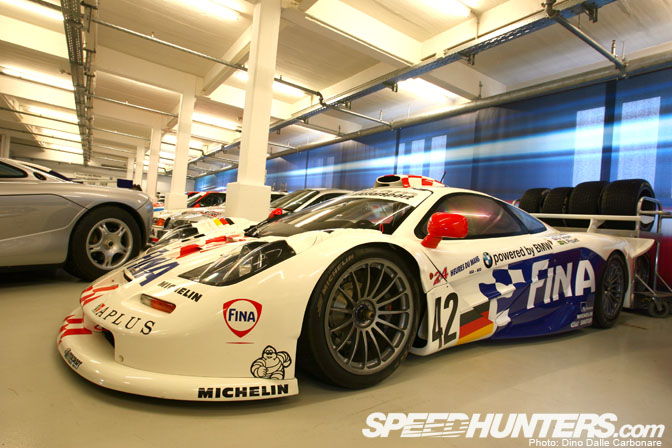 .. The F1 GTR Long Tail. For me this is perfection on wheels, especially when you factor in the wailing sound which bellows from its powerful V12 engine.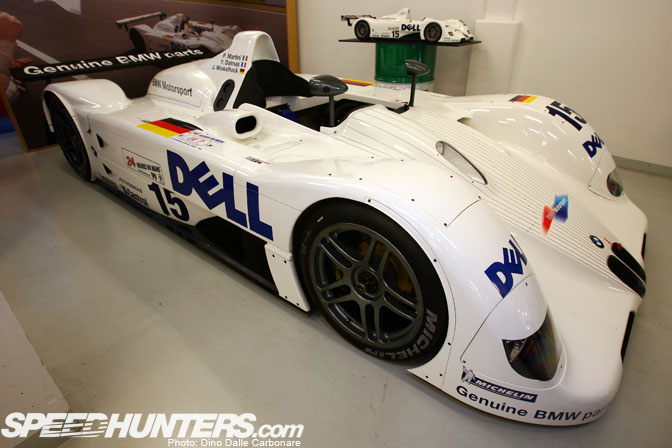 Speaking of wailing V12s here's the winner of the 1999 Le Mans 24 Hours…. complete with mini-me edition.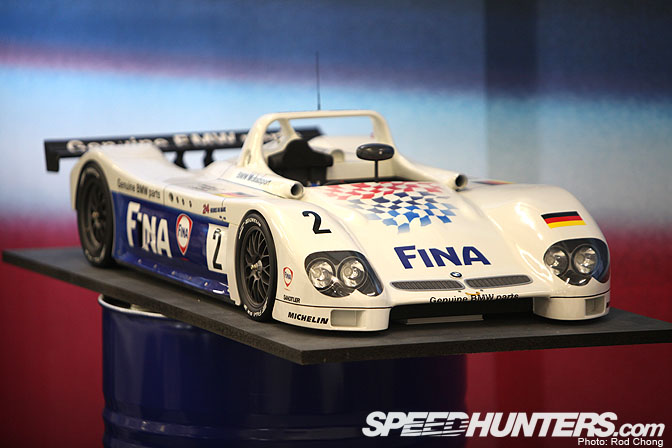 Close by we also have a large scale model of the 1998 V12 LM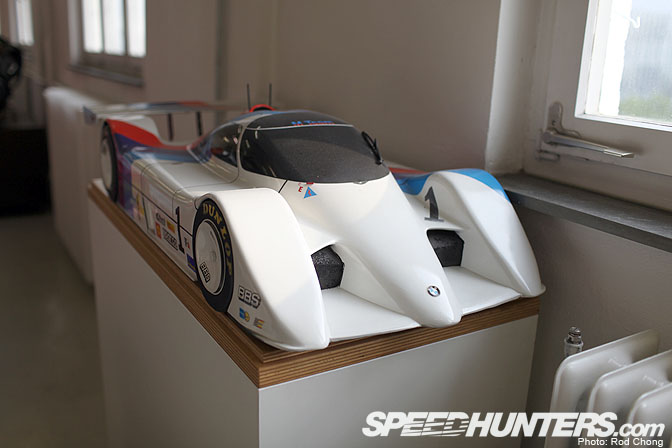 I was curious about this model as it looks like a late Group C 3.5L mockup. Obviously this race program was still-born. Does anyone know what this it? Our host at the BMW Group Classic wasn't sure.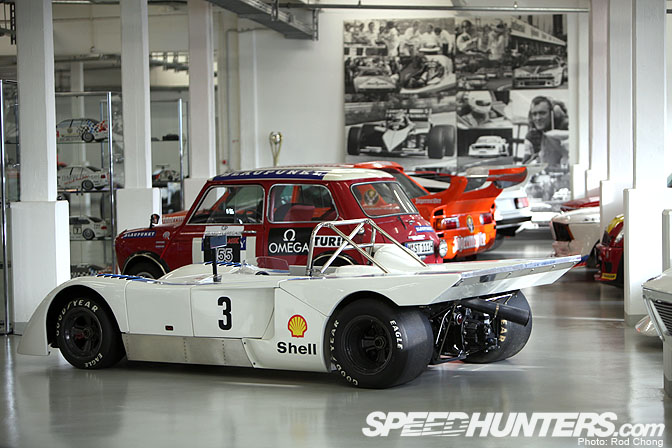 There are plenty of minor league race BMWs too, like this old Interseries sports racer.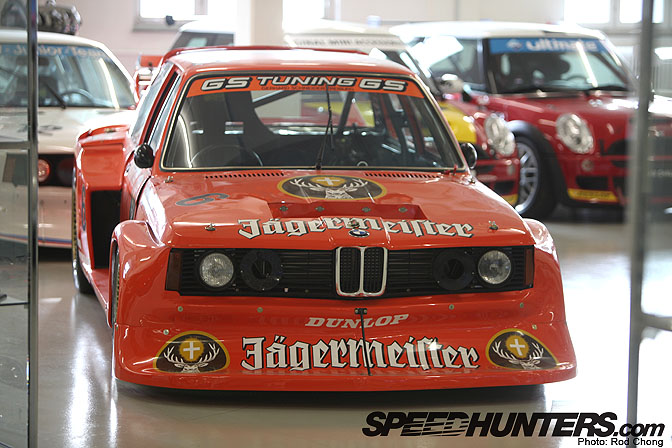 Of course my eye was immediately drawn to the Group 5 Jagermeister 320 Turbo.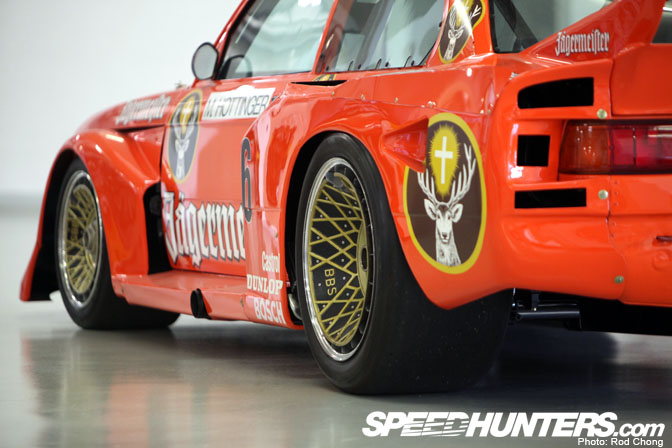 Which has the CORRECT 19 inch rear wheel! This is old race rubber though, as the tires are not available new anymore.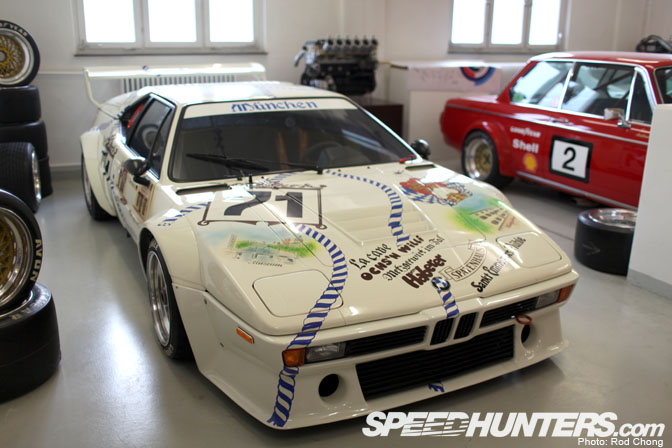 A couple of Group 4 M1s sit close by. This one was sponsored by the city of Munich.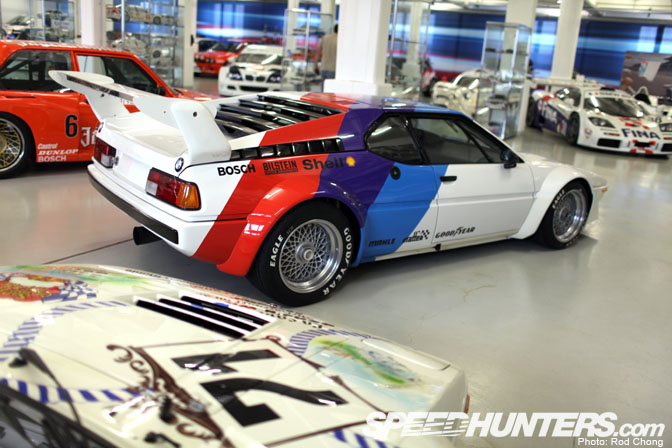 Hey another racer that I used to have as an A/FX slot car!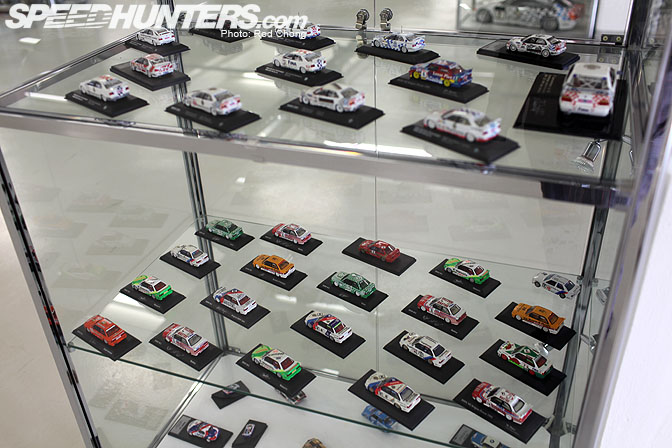 Speaking of miniatures. There were cabinet after cabinet filled with all manner of die casts.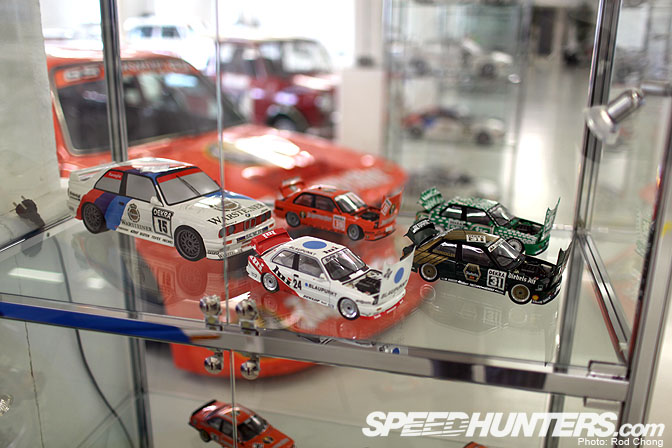 Some of the models also appear to be one-off custom items too. There was practically a miniature of every single race car from the collection present.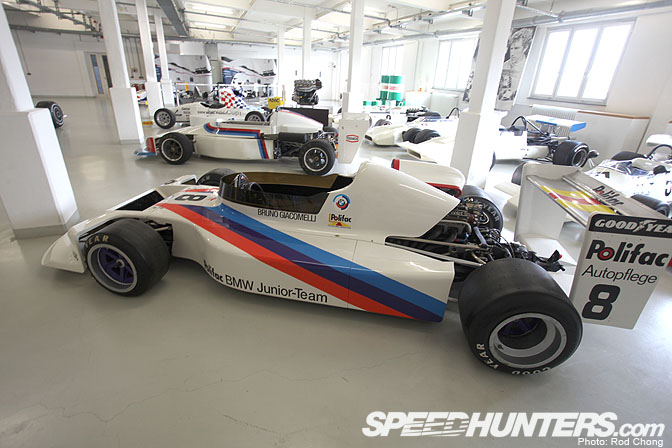 The next hall over was mostly devoted to open wheel race cars. There were plenty of Formula 2 cars on one side of the room…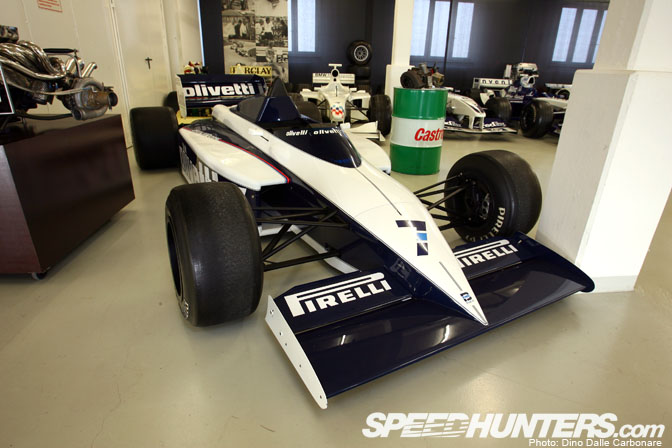 … With an assortment of F1 cars facing them.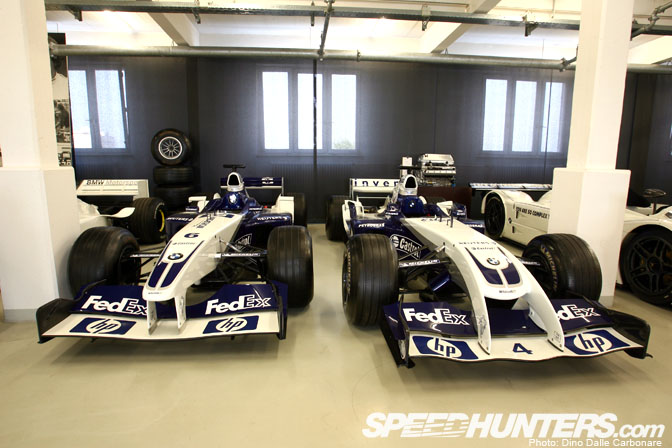 BMW's collaboration with Williams is well presented…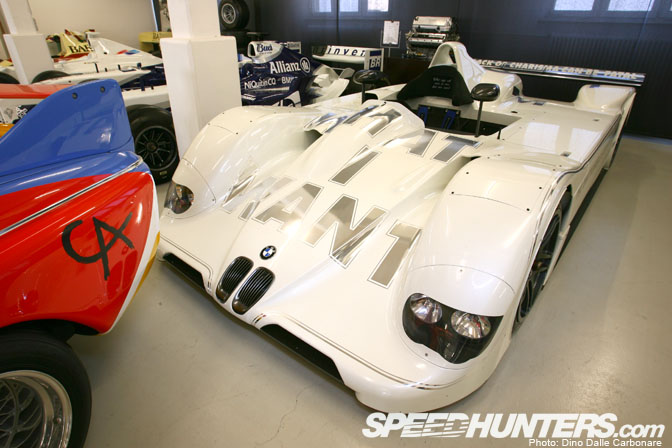 … Including the LMR sports car. On an aside… for the last ten years I've always thought the words on this Art Car were done in Blue, not Chrome. We modeled this car for several PC game mods back in my Virtual_LM days and each time incorrectly coloured the letters as blue…. they must have been reflecting the sky on the reference photos I was using. Odd.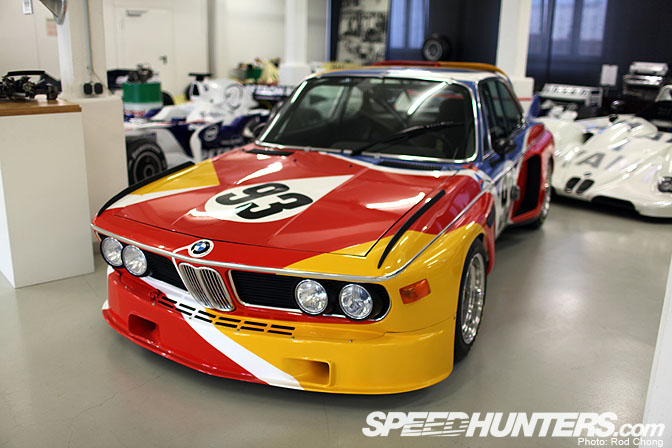 Here's the original Art Car that started the program: a competition spec CSL.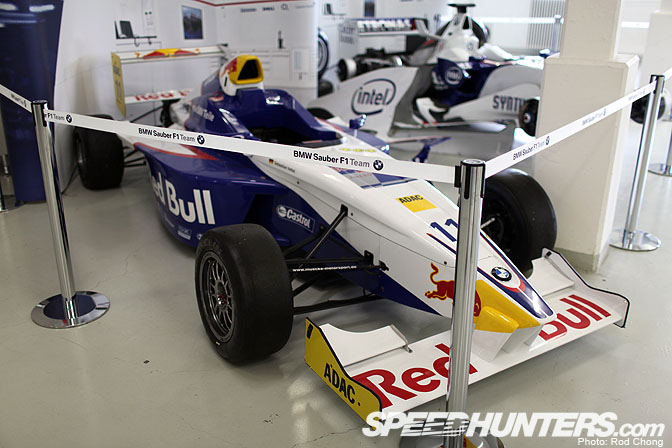 At the end of the room was this ex-Sebastian Vettel Formula BMW racer.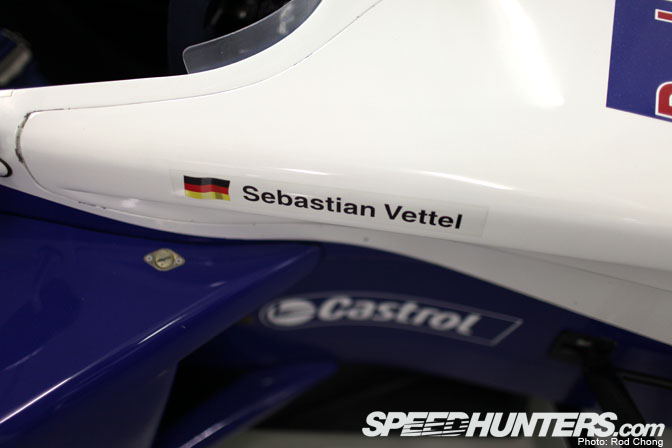 BMW must have known the kid was going somewhere when they decided to hang on to the chassis.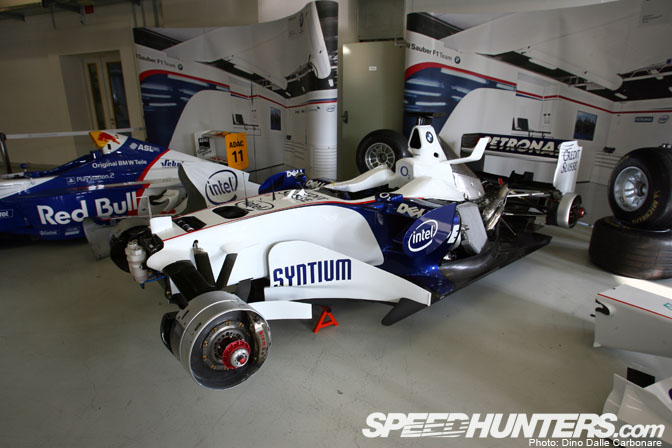 Beside it sits a partially disassembled Formula 1 car from a couple seasons back.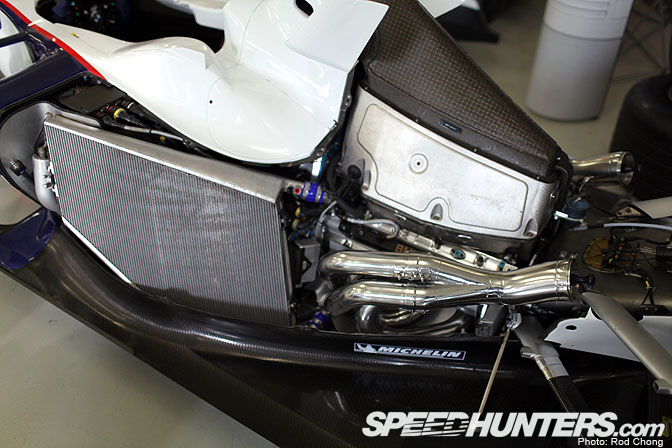 Check out the custom shape on the radiator… wow… this is the closest I've ever gotten to such exclusive technology.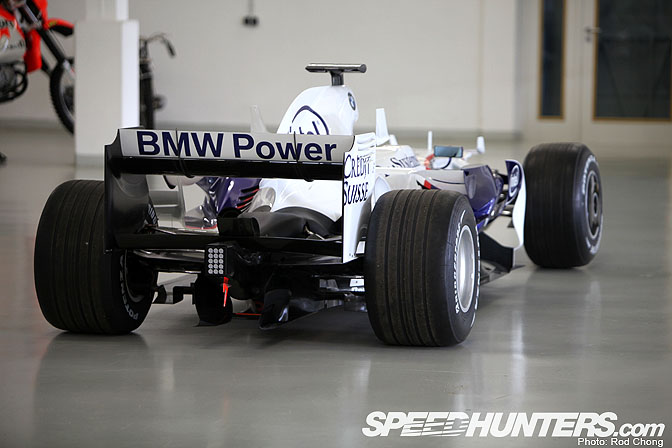 BMW also let us move one of the 2008 spec cars around too. The whole experience was pretty surreal! I should have asked if I could sit in it…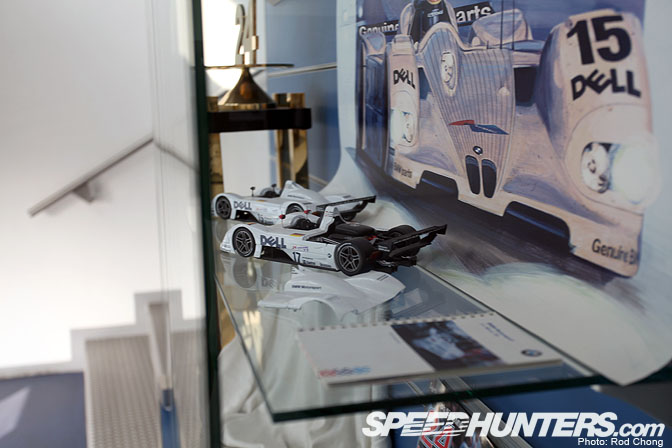 Heading downstairs to the production car floor, I quickly stopped to photograph a display commemorating BMW's 1999 Le Mans victory. I was looking around Schnitzer for the trophy, but I see that it sits here in Munich!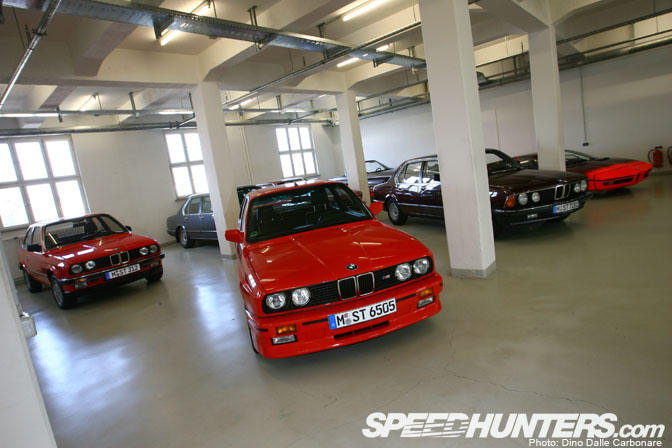 Practically every version of every single historical production car is kept in the collection…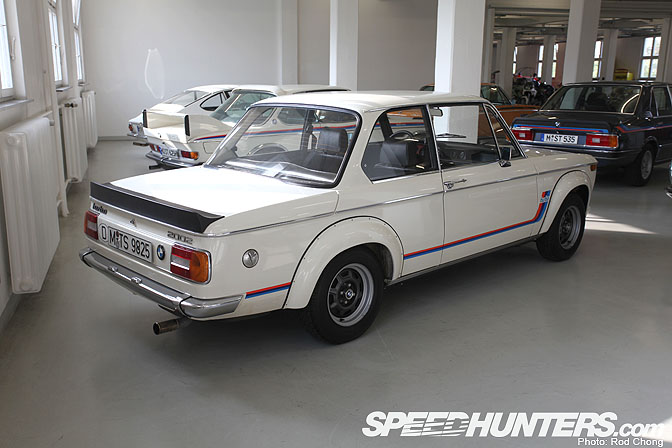 … including rare performance models.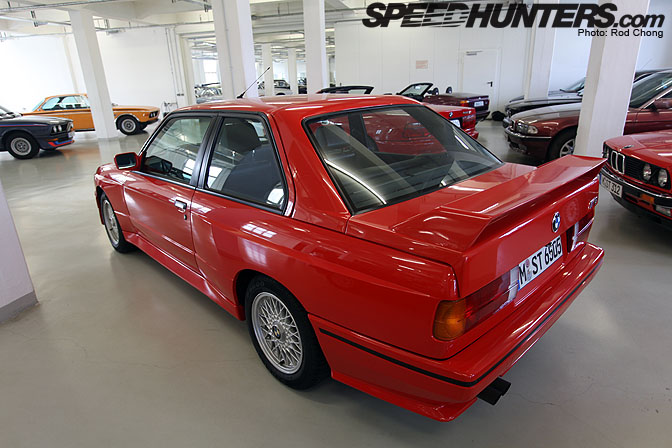 Dino and I were curious about just how mint these cars are so we started to look inside them to check out mileage.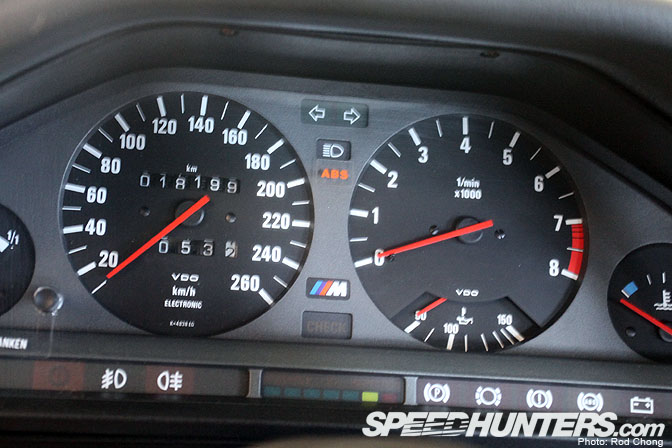 This bright red M3 has 18K kms… on it. Not crazy low bit still relatively impressive.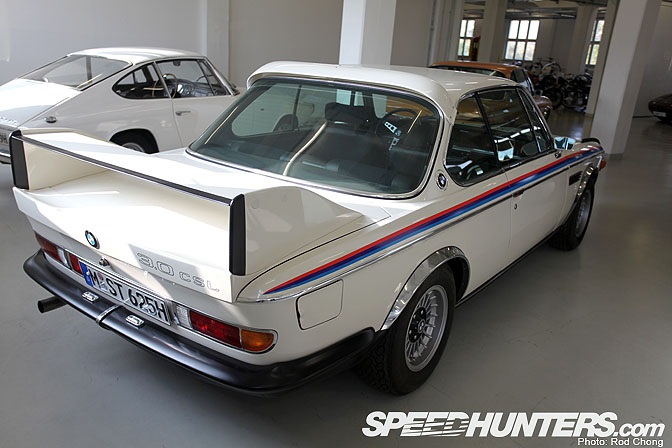 Check out one of the original Batmobile CSLs.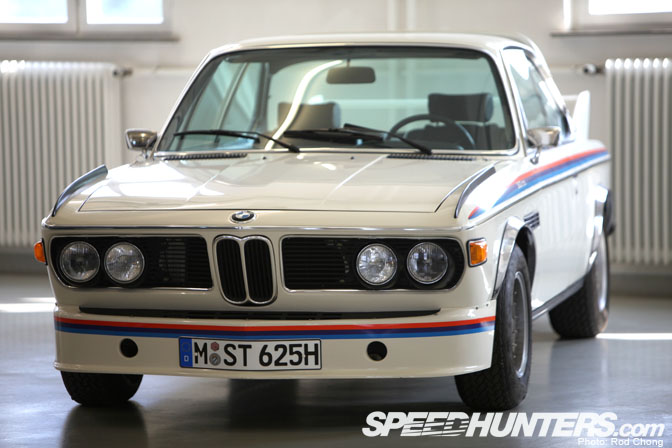 This is the street version of the race cars we've come to love so much.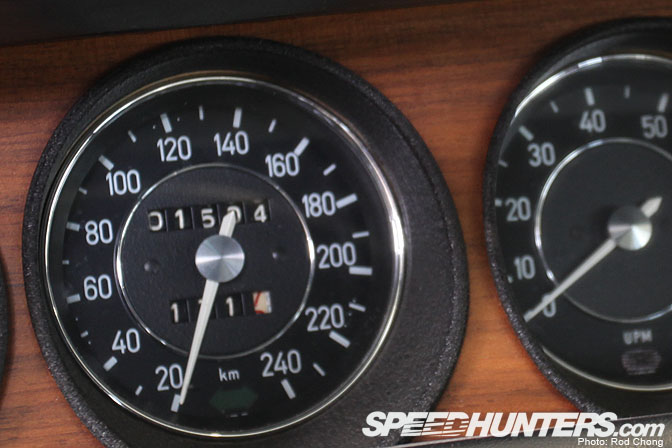 And now for the mileage…. wow…. A proper museum piece this one is.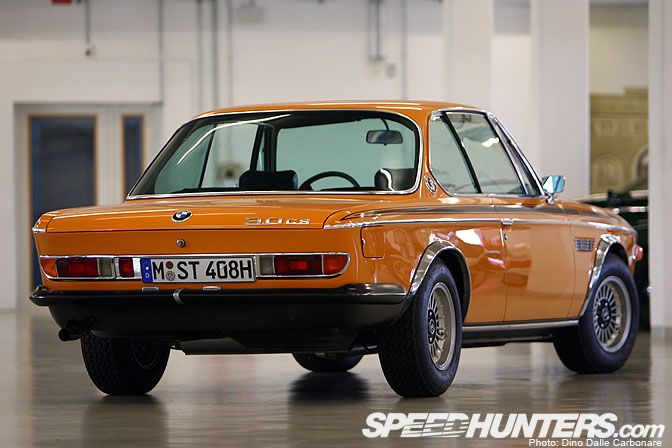 The Batmobile is actually a version two CSL. This Orange car is a the first, more subtle version.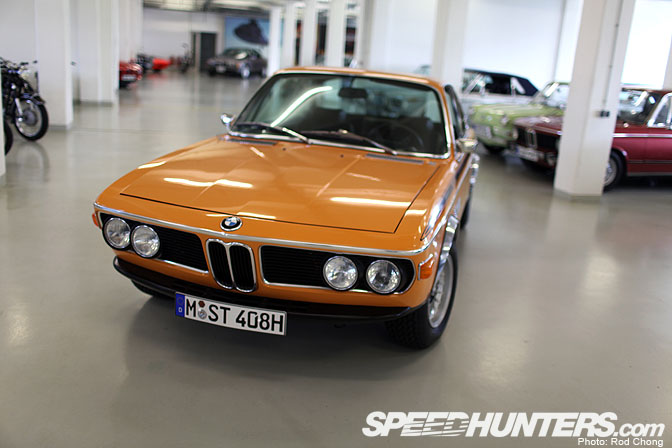 We pushed it out to the center of the room to get this shot… stunning car!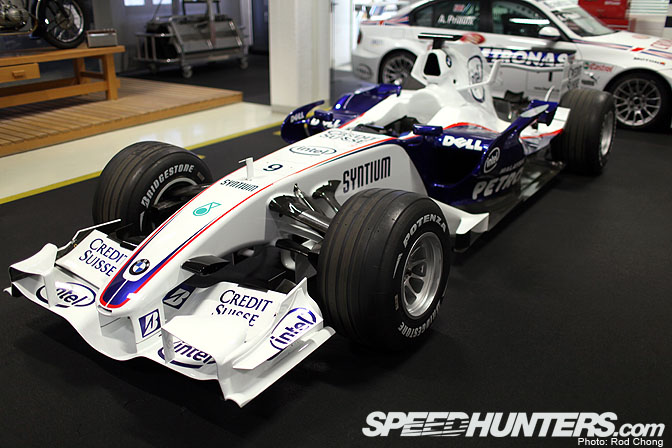 Downstairs a select few race cars are on display in a banquet hall. It's possible to rent this out for your own private functions.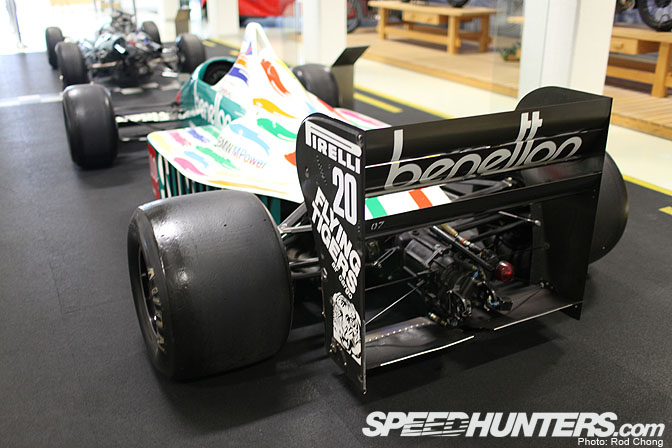 It includes a BMW powered Benetton F1 car…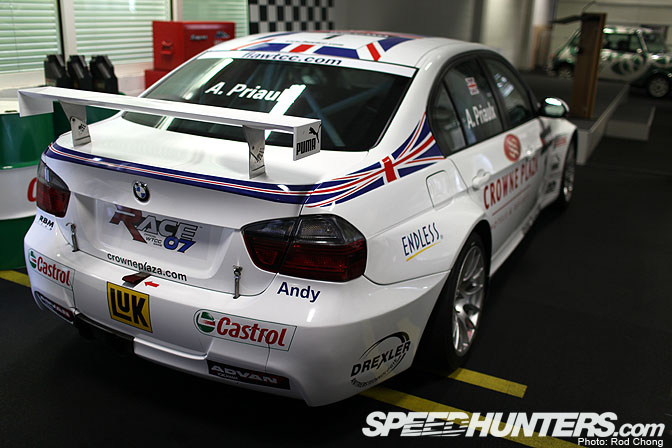 … as well as Andy Priaulx's last WTCC championship winning machine. I wonder if they've let him keep any of his old race cars.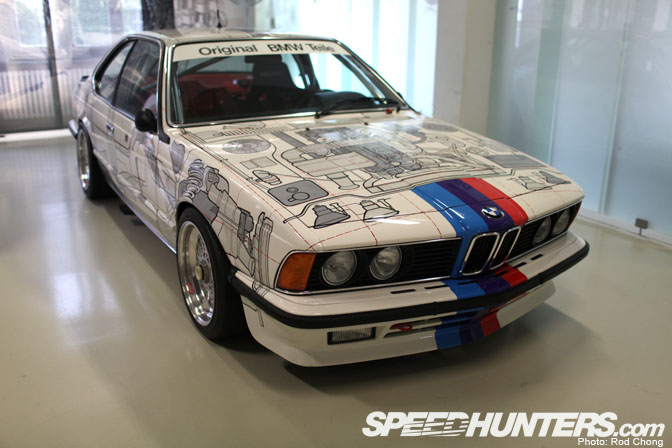 And another old DTM machine. I love every aspect of this car!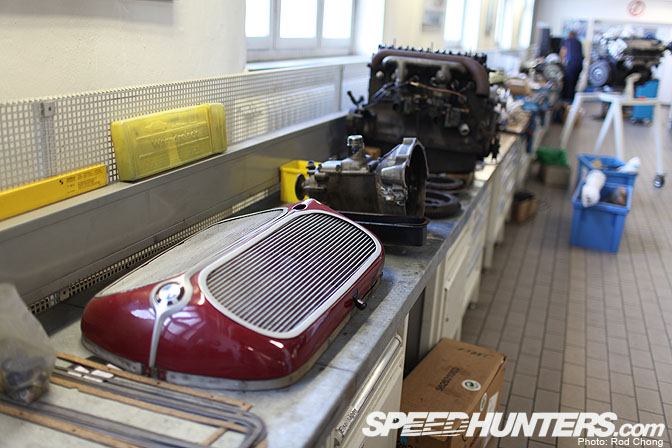 Behind the banquet hall are the workshops. They are used partially for working on vintage customer cars and partially for working on and restoring museum cars.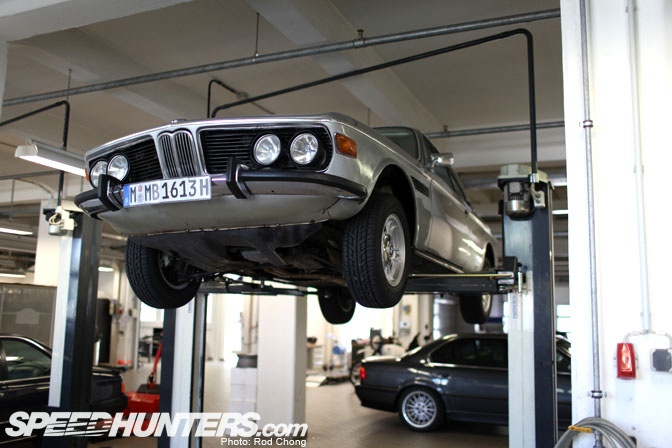 This was a customer car in for servicing.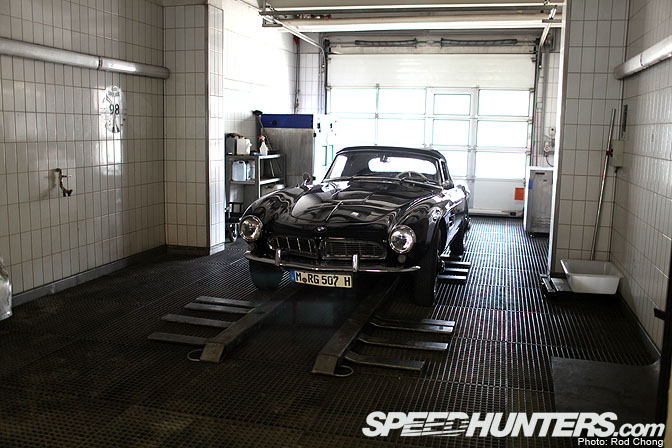 While BMW own this 507 roadster….
And with this article I bring BMW month to a close. Thanks to everyone who participated in this epic month of Speedhunting! Let's get on with October now.
Best,
:Rod Chong