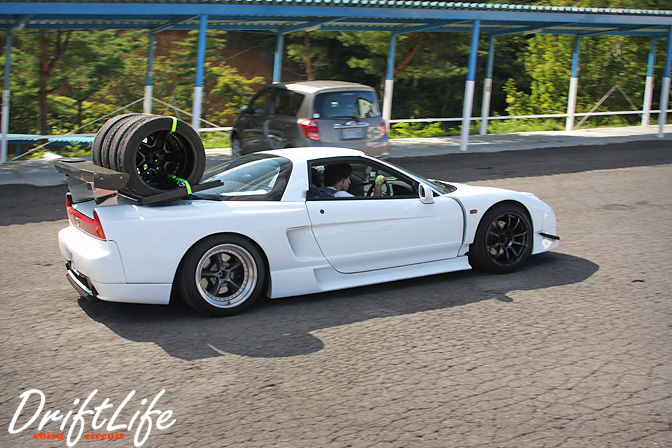 Well here's a sight you don't see everyday, even here at Ebisu! Not only was this guy drifting an NSX, "the Japanese super car," but a modified NSX! The car has a wide body aero kit and engine tuning that includes aftermarket camshafts coupled with remapping via an HKS FconV Pro. The most amazing thing about the day was the way he transported all his drift equipment, including 6 spare wheels! Check it out…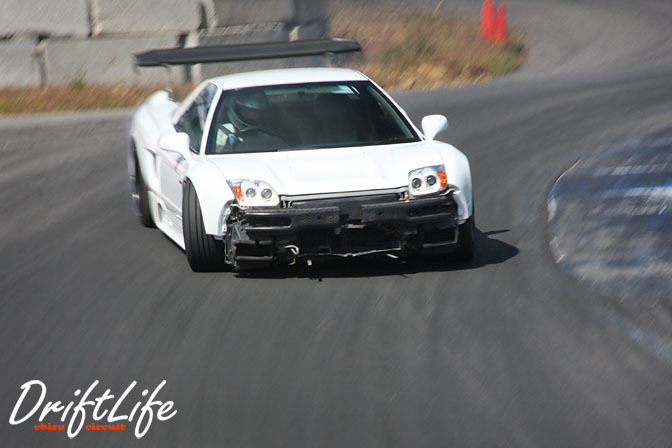 The expensive front bumper was removed to protect it from damage but the owner held nothing back as he attacked the Minami D1 Course.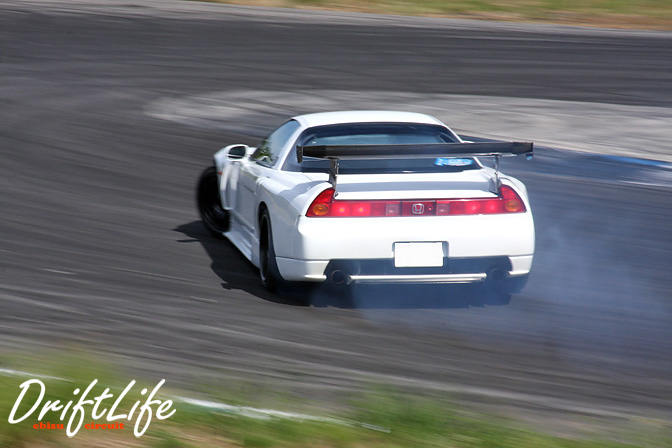 For me it was so strange to watch a car like this drifting. The wide rear and large GT wing made me think more of a GT car than a drift car, yet it was a welcome change to the usual diet of Nissans and Toyotas we're used to.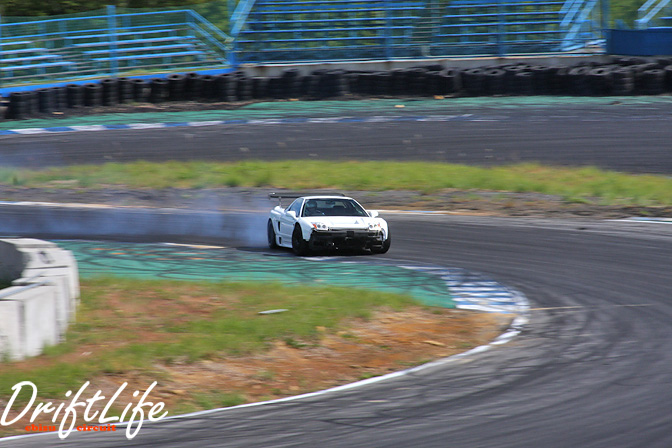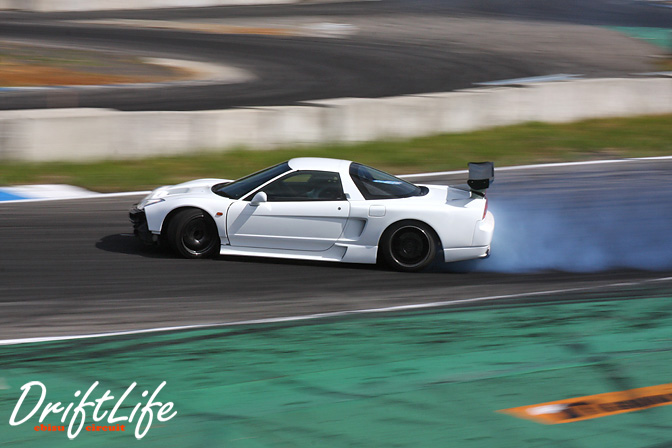 The NA 3.2 L VTEC engine sounded amazing at high revs as the sound echoed around the track.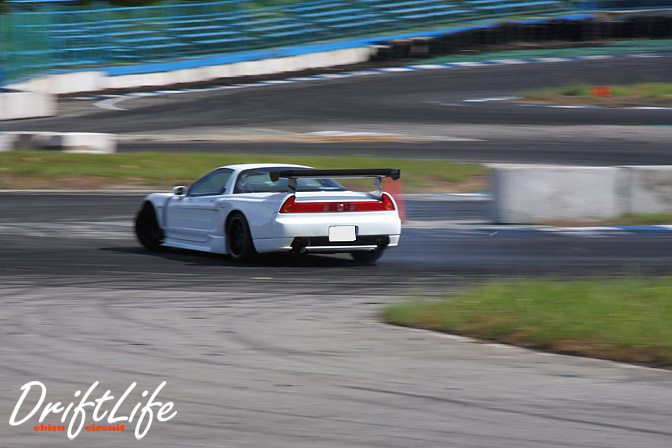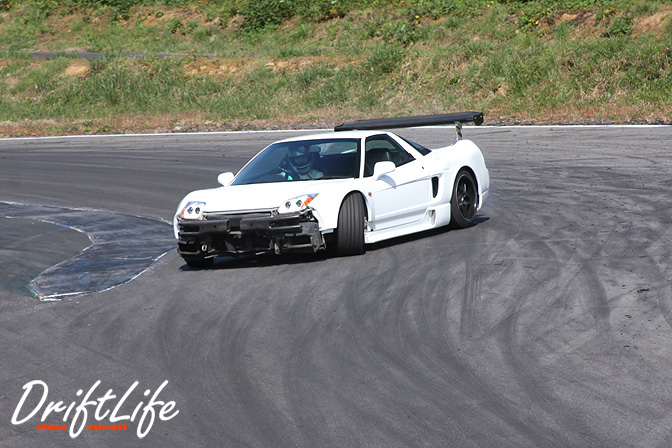 The owner told me the car is difficult to drift, so this coupled with the cost factor means that there is only a few drifting NSX's in existence and this is only the 2nd I've ever seen.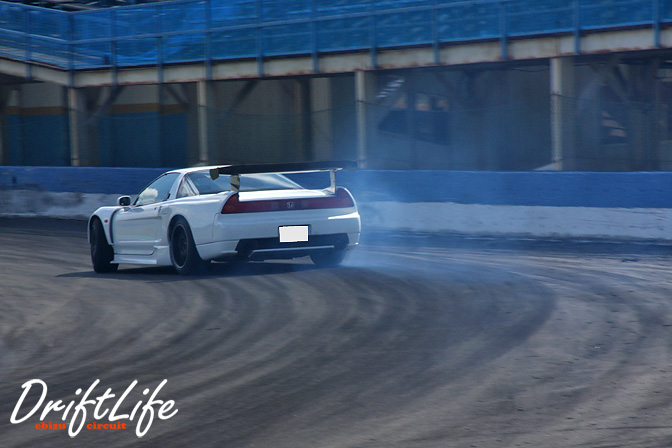 I bet you need extra concentration when driving a $40,000 + car this hard, this close to the Minami wall! At one stage he even got it wrong and headed for the tyre wall at the foot of the course…I could barely watch and cringed as it came to rest against the foam barriers. I was glad to see there was no damage when i caught up with the driver in the pits.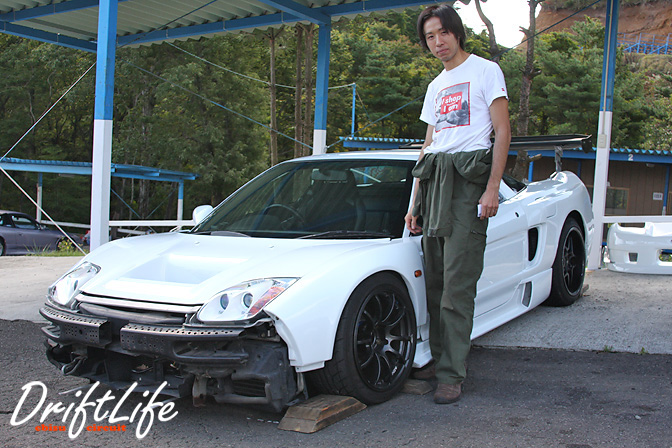 Man and Machine.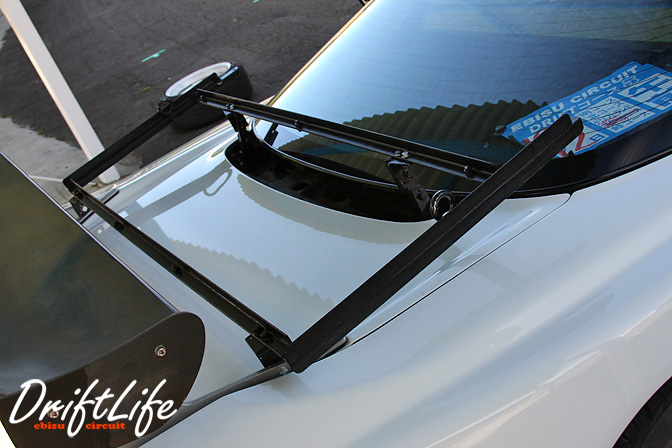 And this was his secret weapon. He mounted it on the car to explain to me how he got 6 wheels and all his equipment 300kms up the road this morning to the track. I could hardly believe it! This isn't an S13 "Missile"!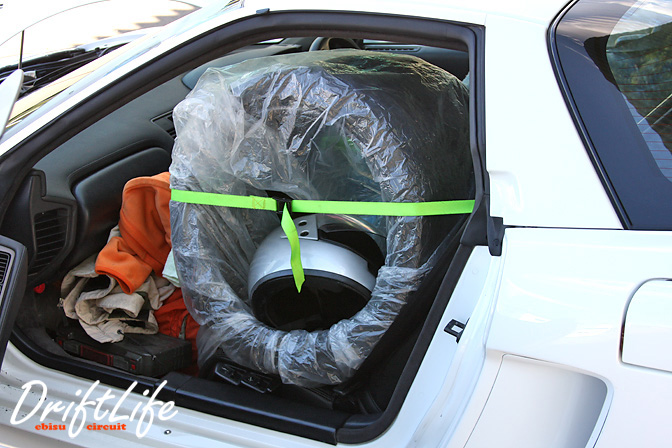 It was all a bit of a tight squeeze…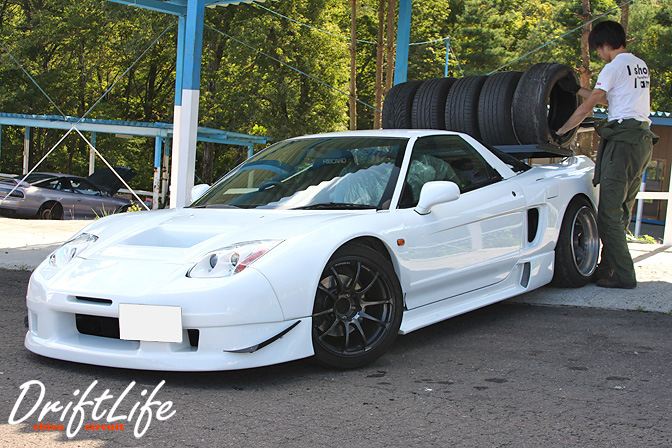 But taking great care he made it, all packed up and ready to go home.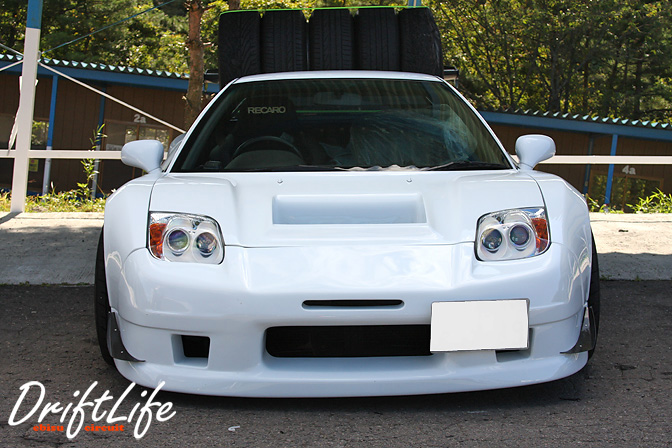 The car was nice without the bumper but stunning with.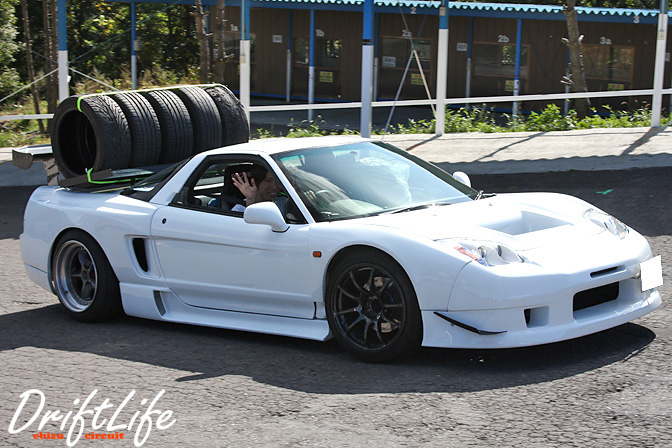 I asked him if he had to take it easy with his unusual load, but he assured me it cruised no problem at 180km/h. That must be some sight on the highway!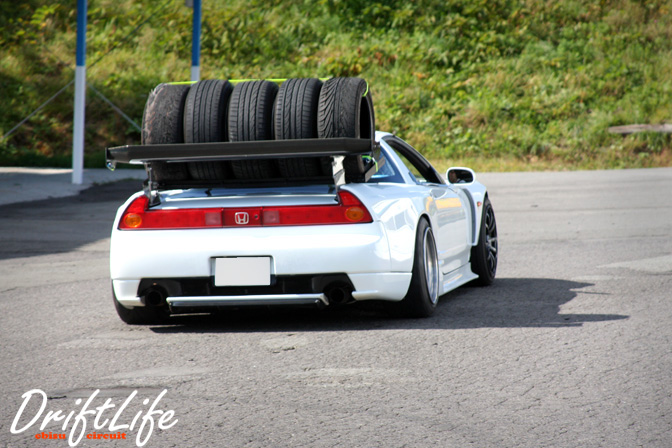 Home time, thanks to the driver for bringing his special car to the track for the day – he really brightened up my day!
-Andrew Gray