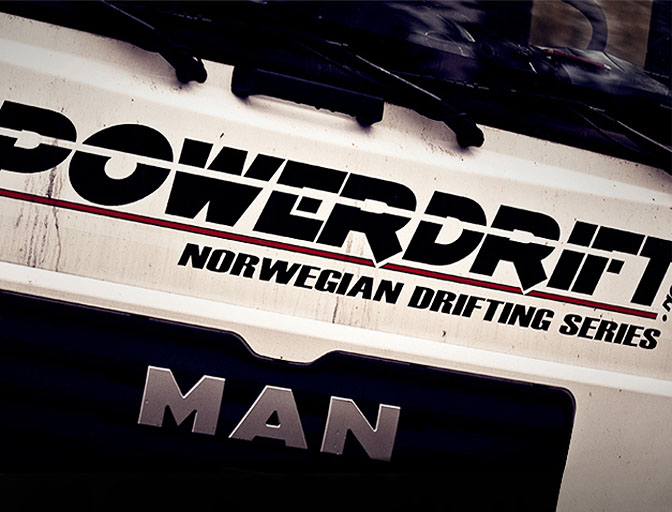 I'm back again from another Powerdrift event with some more pictures and action! And boy, it was a great ending for Powerdrift 2009.
It started Saturday with a 3 hour trip up to the track. 'Vålerbanen' is a huge facility with 4 courses and the newest addition is a pretty special track designed and built for drifting. It has two good S curves, two good long swooping corners and a little something to make things the extra bit interesting for both the audience and drivers…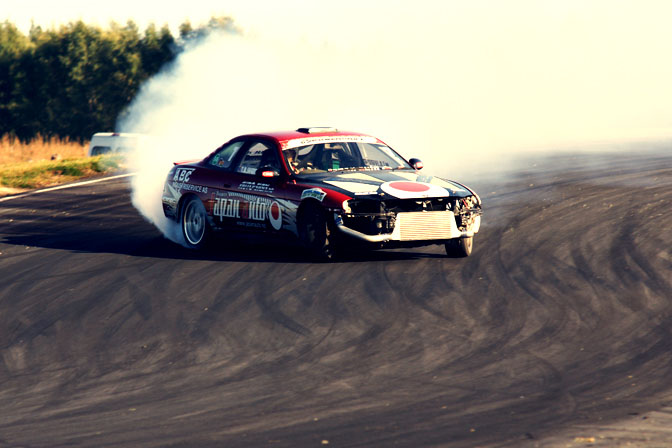 …a small, blind downhill S-curve, much like the one at Ebisu!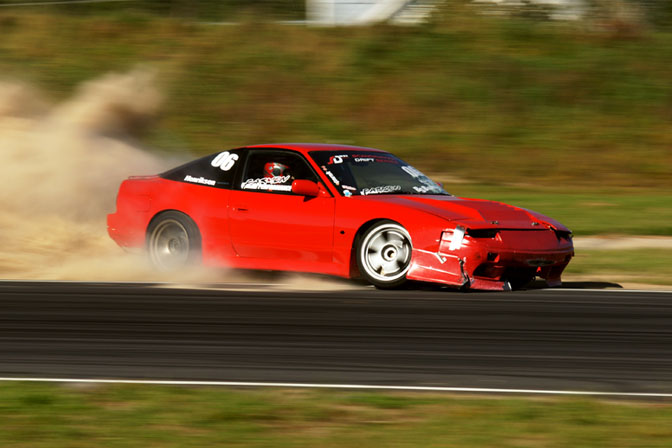 The practice runs had barely begun, and the drivers were already going all out on the new track. This was going to be an epic day of drifting.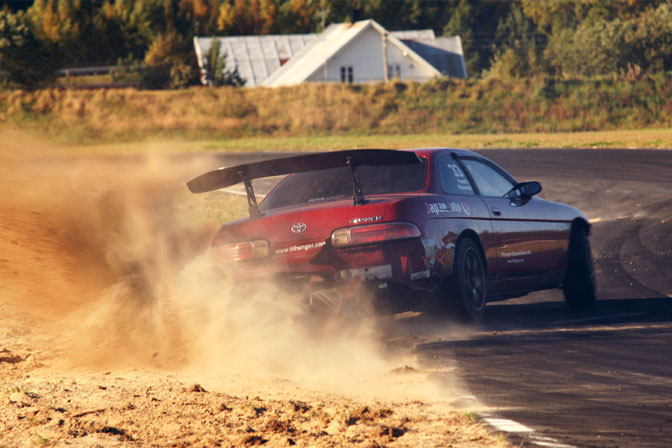 The qualifying had begun, here is Fredrik Øksnevad doing a big dirt drop on one of his runs.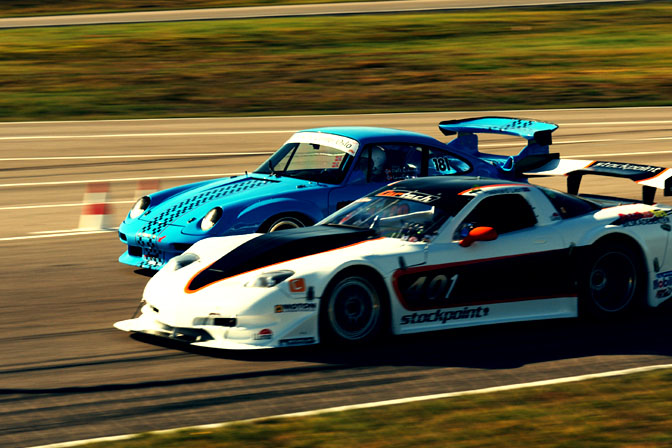 On the main course right next to the drifting track, the Norwegian Championship in Racing was in progress.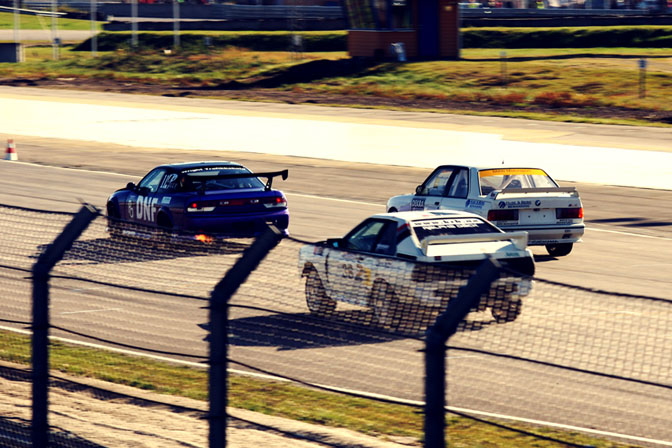 There were quite a few different cars driving in the GT4 class, S13, M3 and a URQuattro tuned by KRB.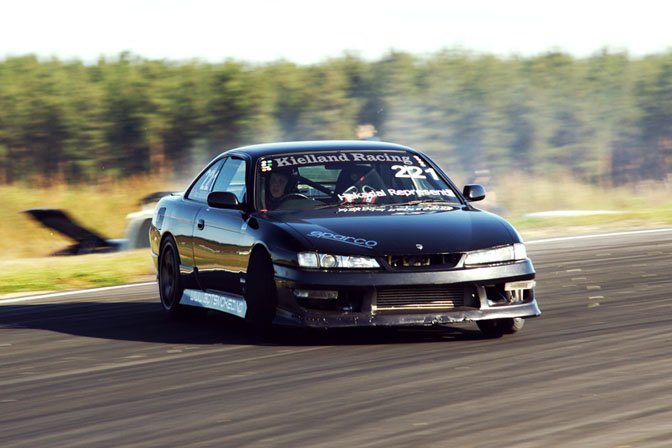 Juni Kielland is one of two female drifters in Norway, and she really showed the boys a couple of things this weekend!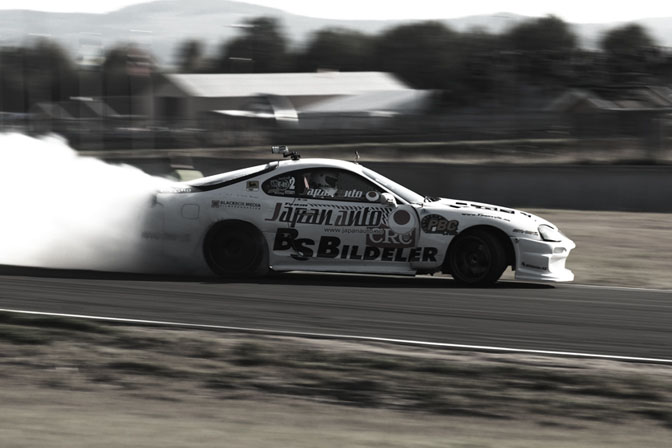 Fredric Aasbø in a familiar style, lot's of angle and lot's of smoke. Expect to see him in his Red Supra at FD Irwindale this weekend.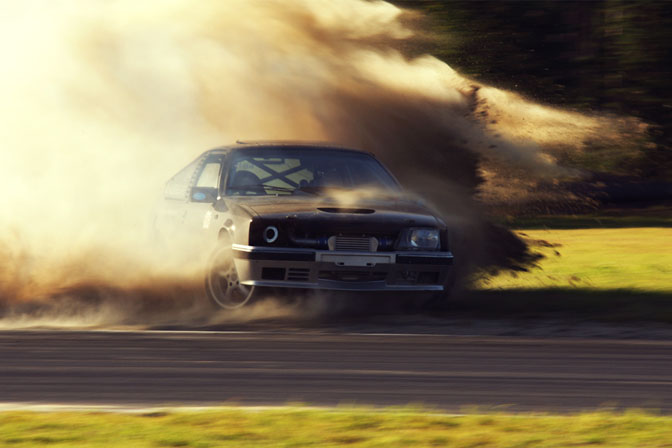 An Opel Monza with an engine I cannot identify, coming a bit too fast into the corner – almost ending with a flip!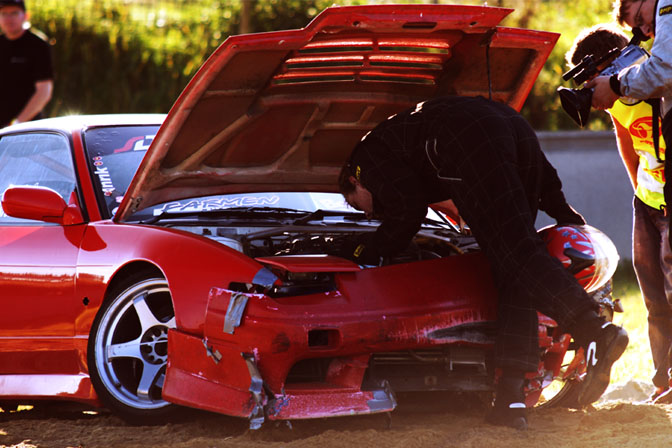 Then the inevitable happened. It was bound to happen in that exact corner after the downhill turn, it was just a matter of time. I didn't catch the actual crash as I was on the other side of the track (Bad timing, huh), but after a little jog I got some shots of the damage. Trond Henriksen is assessing the damage, which turned out to be mostly cosmetic. He finished his Qualifying run and went on to the Top 16.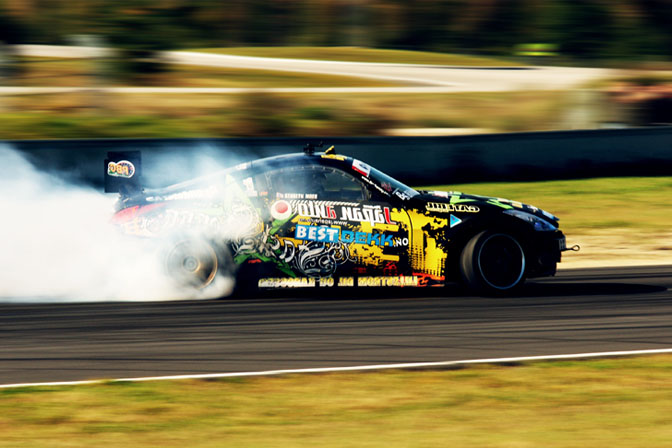 Kenneth 'Fast Kenny' Moen tearing up the track and nearly doing a dirt drop.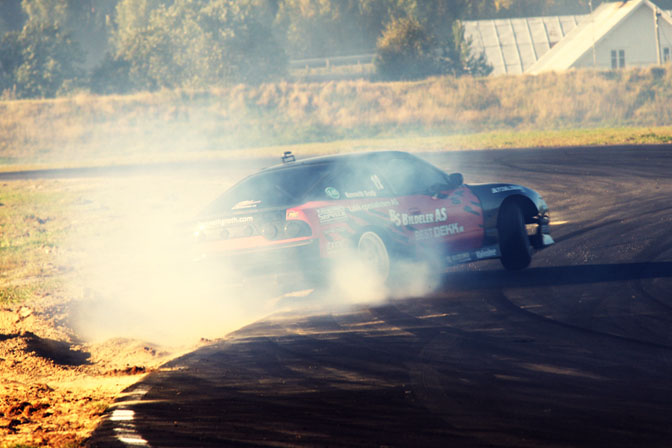 Kenneth Groth getting a nice dirt drop with one wheel up in the air in his 400bhp+ S13.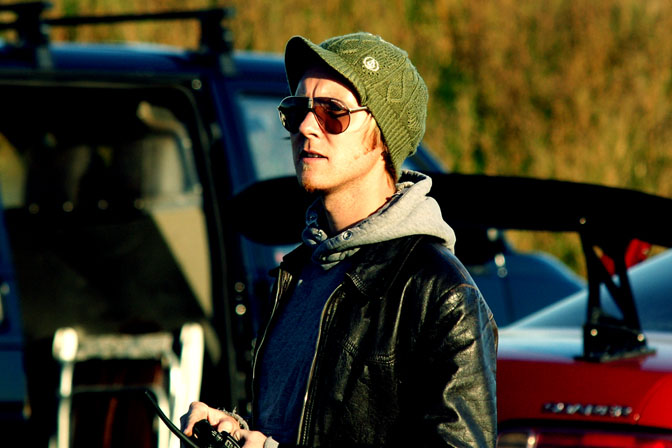 Here's the General Manager, Henrik, making sure everybody behaves off track.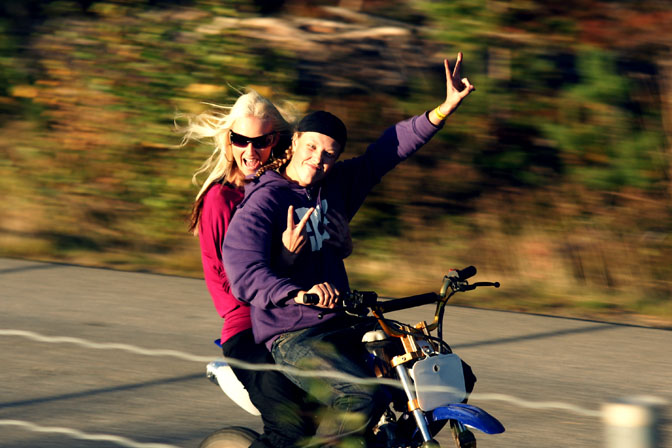 Juni Kielland, and May-Helen Dahl, Norways two best female drifters. May sadly couldn't compete this season because of her 180sx being under the knife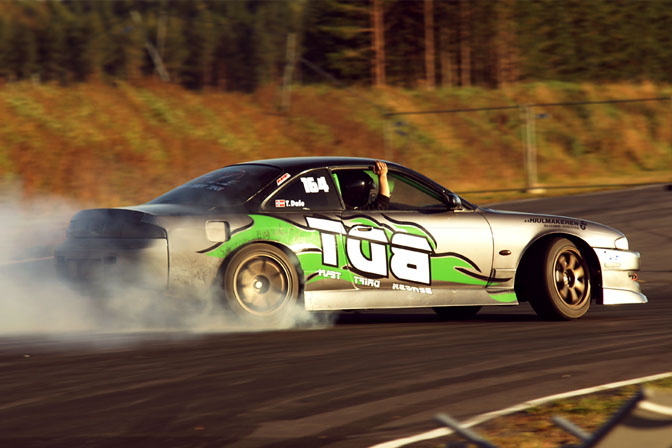 Just an image to wrap things up from Saturday. After a meal and some sleep, it was back out again. The weather forecast wasn't promising at all. But since I'm a trooper and want to do a lot for a few good pictures.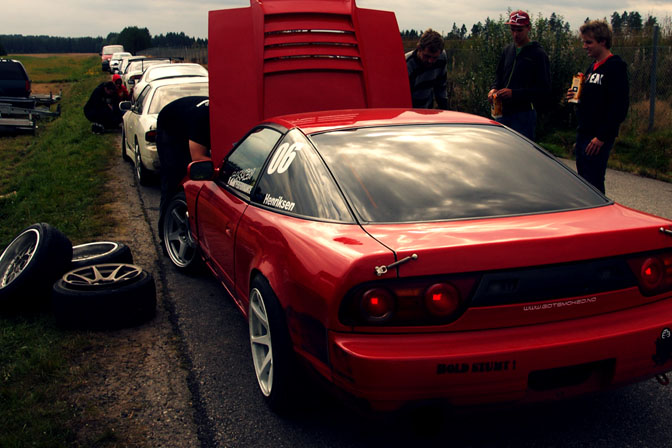 The guys are getting ready, putting on new tires, making sure everything is ready for the finals.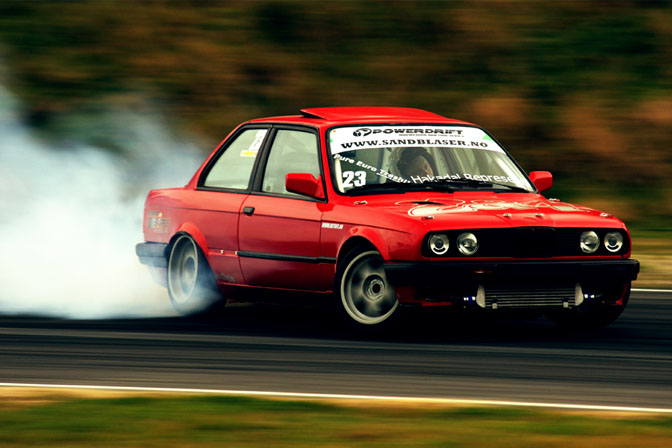 Joacim Flatby Nilsen competing in the Semi PRO class laying down some solid runs.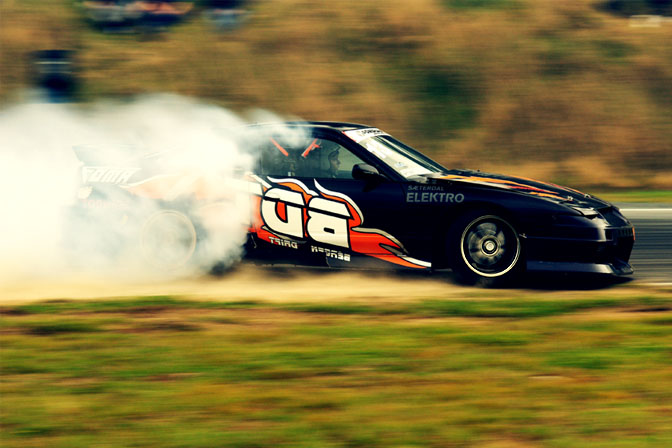 A new guy, Kim Søndergaard impressed us all with lots of smoke and clean lines.
Then, the rain started…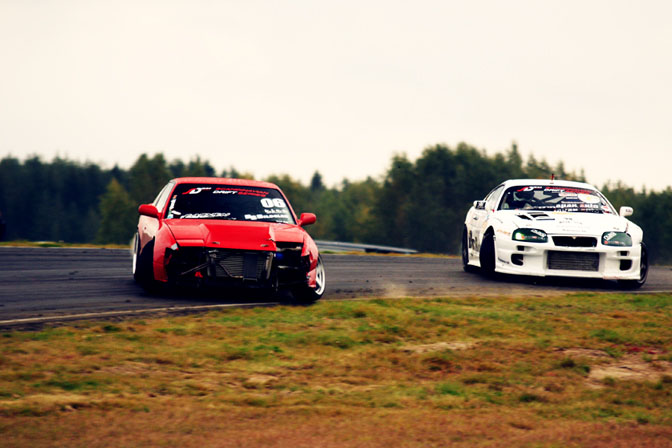 And the track started to get wet. That didn't stop anybody, not even us photographers! I was getting soaked, as the umbrella I brought went to keep the camera dry…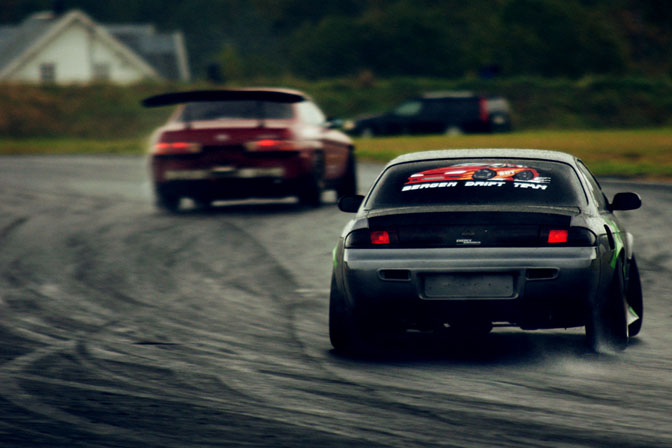 As we and the track got wet, the finals kept going and it didn't seem to slow people down…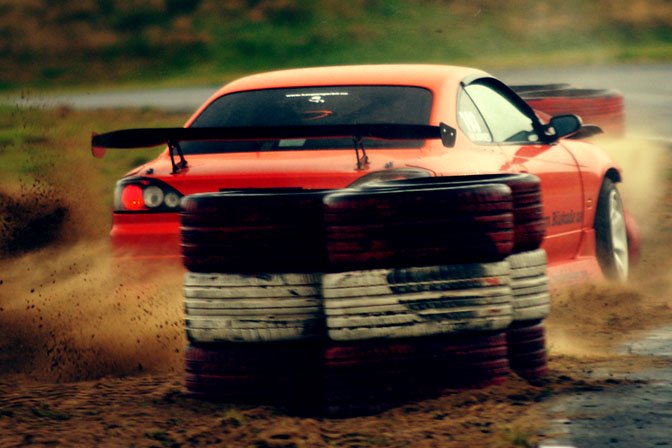 Here is Kenneth Nornes finding out exactly how slippery it is…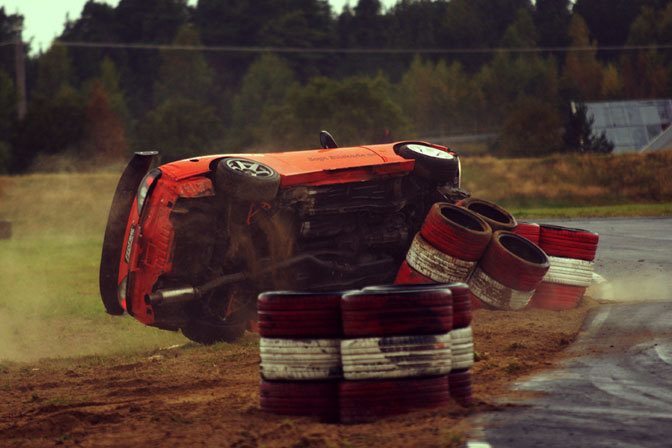 …the hard way!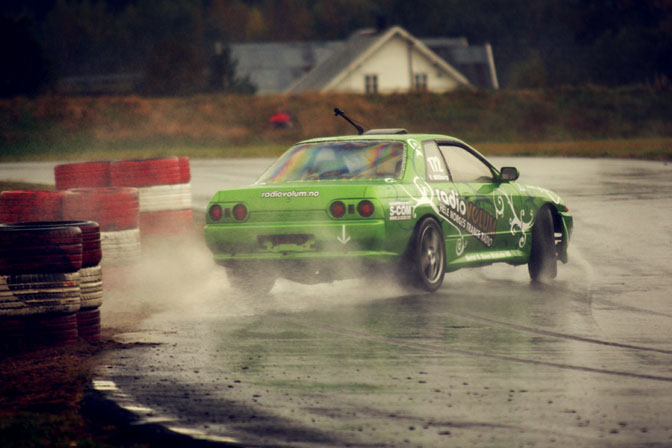 After they cleared S15 off the track, the finals continued. And so did the rain.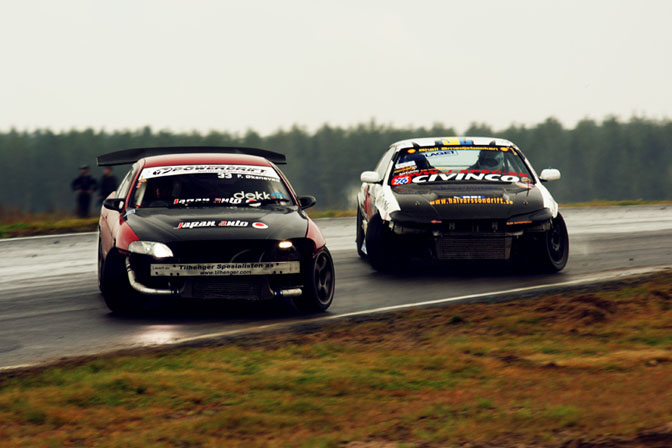 Fredrik Øksnevad and Johan "Hollywood" Halvarsson battling it out for a spot in the finals.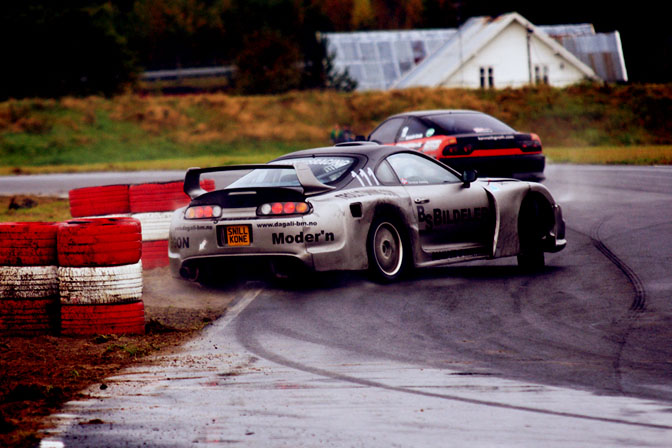 Christian Aasberg going wide in his Top Secret kitted Supra.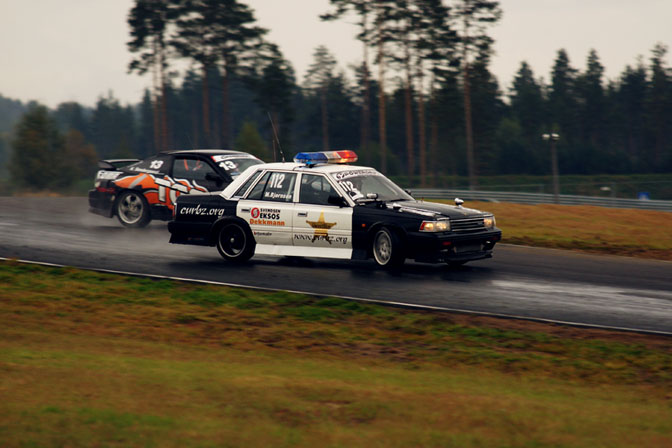 Marius Bjørnsen in his Cop Laurel trying to shake off Kim Søndergaard. At the end, the judges thought Kim was the better driver and he moved on to the next round.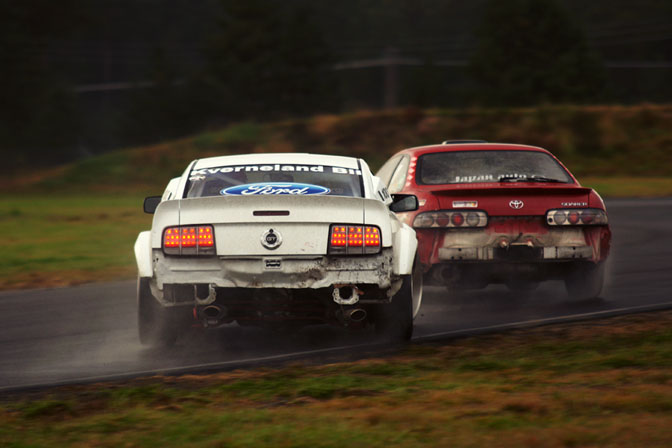 Roger Hanseth in the Mustang againt Tom Ole Svendsen in the Soarer with Roger going onto the next round after some impressive tandem runs.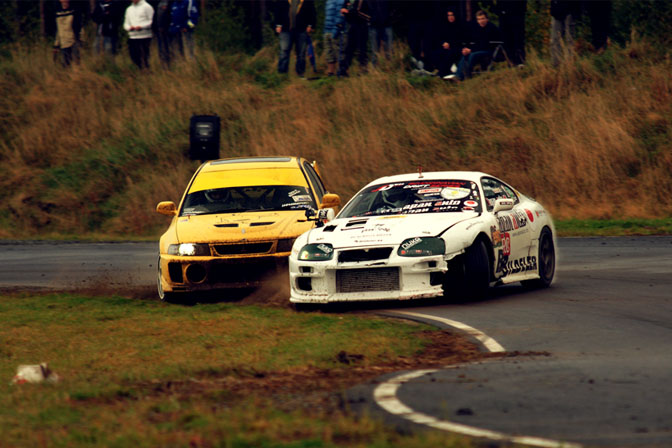 Joakim Ruud Oppøyen in the EVO and Fredric Aasbø in the Supra on their 2nd re-run. This was the tightest drifting I've ever seen here in Norway, the judges had a hard time to choose who was going to the top 3. But at the end Joakim was the one who went on to the next round.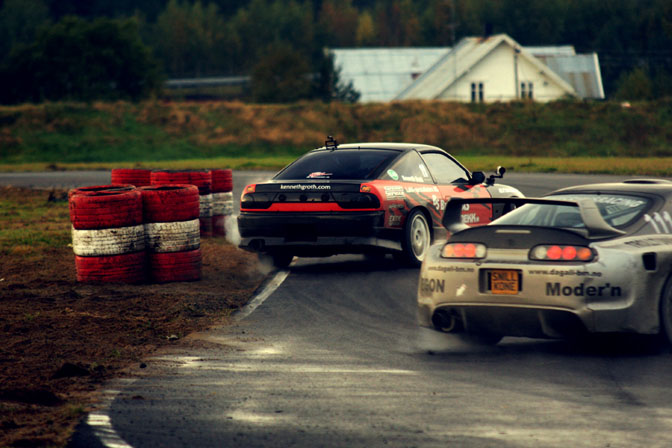 Kenneth Groth and Christian Aasberg fighting for 3rd place…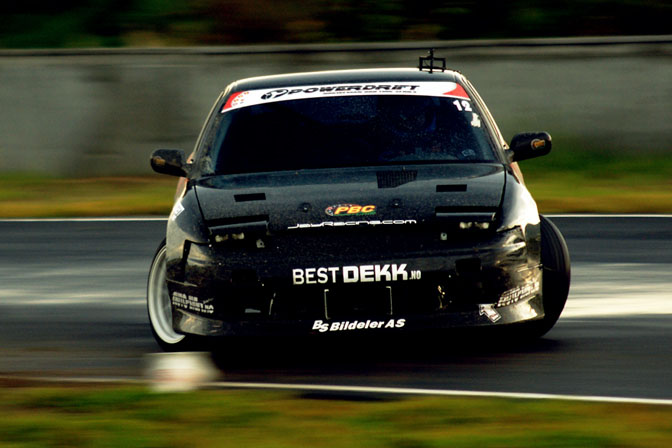 …at the end, Kenneth Groth hauled in the 3rd place.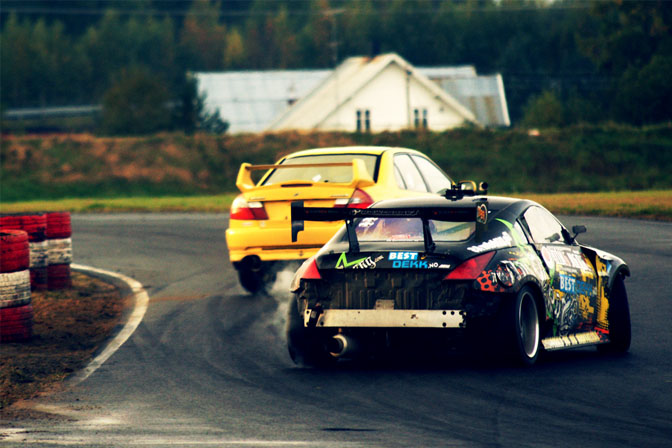 Joakim vs Kenny. Fighting fiercely against each other trying to bring home the gold.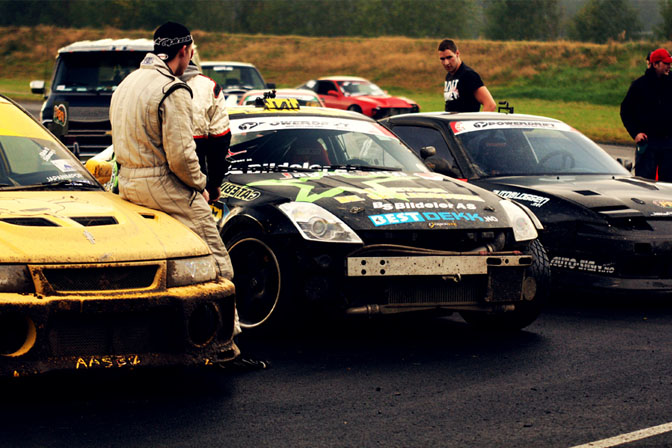 Joakim, Kenneth and Kenneth are lined up waiting to hear who's won.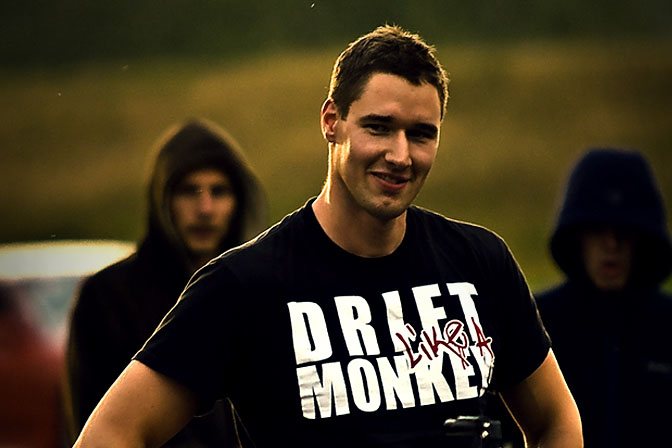 Kenneth Groth with third place!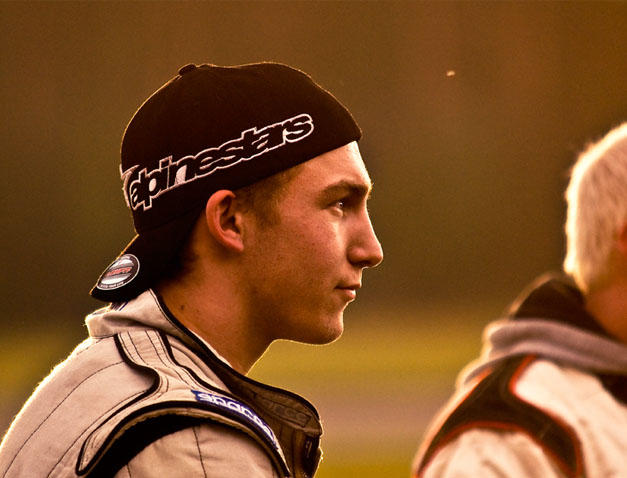 Second place went to Joakim Ruud Oppøyen!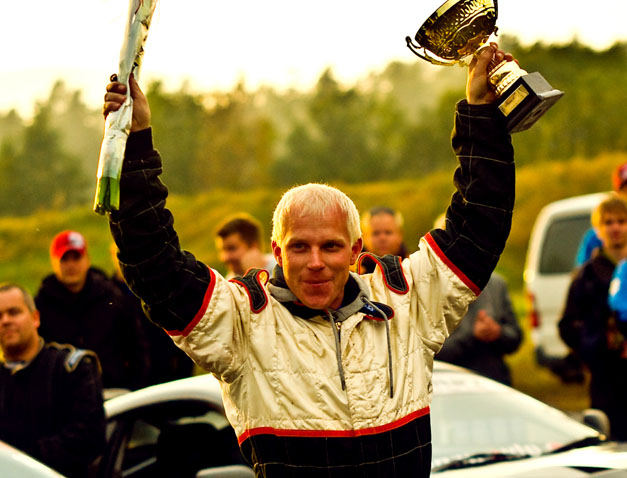 Kenneth Moen took the win!
Here's the top results for the Pro Class 2009:
1.    Kenneth Moen                           760pt.
2.    Fredric Aasbø                           750pt.
3.    Tor Olav Moen                          600pt.
4.    Kim Skedsmo                            540pt.
5.    Tom Ole Svendsen                   520pt.
6.    Trond Henriksen                       500pt.
7.    Kenneth Groth                          440pt.
8.    Christian Aasberg                     420pt.
9.    Tor Anders  Ringnes                 400pt.
10.    Roger Hanseth                        320pt.
The Top results in Semi Pro class 2009
1.    Erik Sagedal                             800pt.
2.    Fredrik Øksenvad                     690pt.
3.    Joacim Flatby Nilsen                 570pt. 
4.    Carl Andre Forsberg                 430pt.
5.    Tommy B. Amundsen                410pt.
6.    Eivind Wilberg                           405pt.
7.    Tormod Rygge                          358pt.
8.    Juni Kielland                              340pt.
9.    Lars Atle Helstad                       300pt.
10.  Martin Halstensgård                  297pt.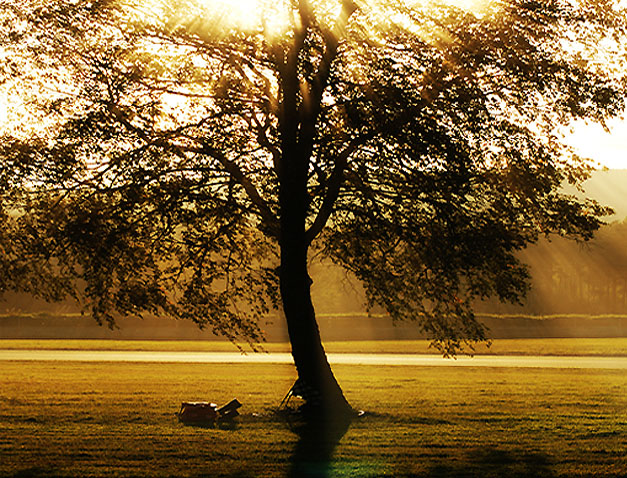 That's it from me and that's it from Powerdrift this year. See you all next year!
-Daniel Hovdahl