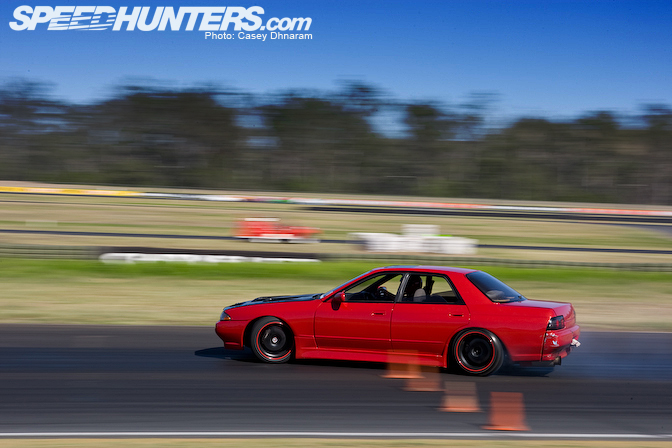 5:30am wakeup, days like these days mentally give me the motivation to rip the donas off my bed with a passion and a attitude that thrills my body. Tuesday mornings are normally a 7:00 wakeup with the worst attitude, due to school but today was going to be different.
I headed out with the same bunch of guys again, such a high quality bunch of mates, always up for a laugh and better or not, a track day! The day was magnificent maximum of about 31 degrees and not a cloud in the sky all day, it was literally perfect.
The cars in these events, some aren't the best, some have better styling than others, but the reason I chose to shoot and feature these is because I want to show and bring out some Aussie culture globally, to show what we are about and what we are capable of. I take photos of these specific events because there is a such a happy mood within such a good size group of people, which to me makes me feel good doing what I do.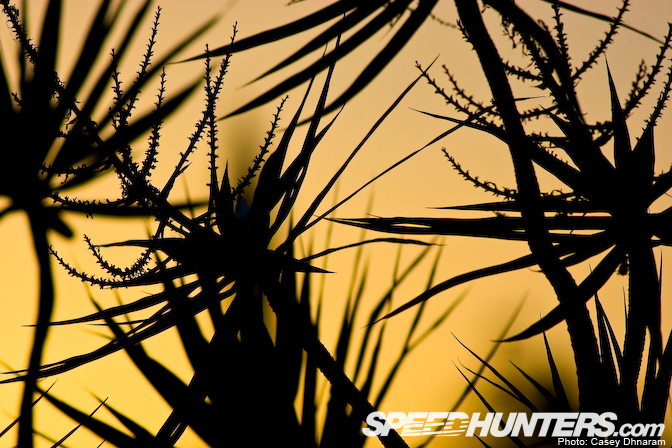 This is just a silhouette I captured about 5:30 when I got up, it was really nice outside with a crisp cool air that made me shiver.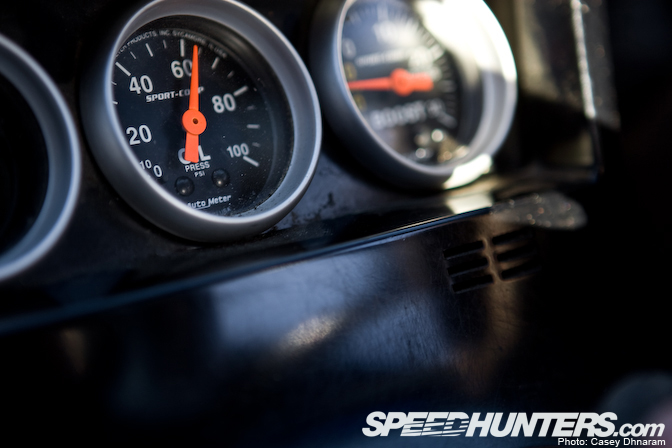 Whilst traveling with Hughsey in his well styled S13, I had the camera sitting on my lap, and noticed the nice guages, so I just took about 5 photos without looking and it came out quite well, and unique.
We stopped about 2 minutes from QR, a little service station that Hughsey's dad manages, and we just picked up some breakfast and had a chat.
Hughsey.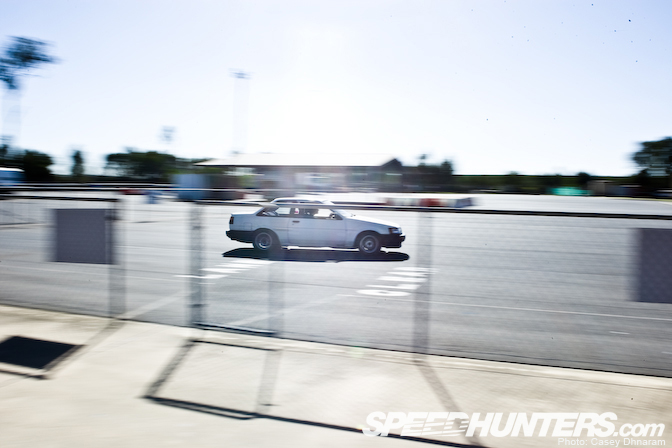 My good mate robo and his hachi, this was his first event out in his new build 7-AGE, it took them 3 weeks to build, including getting everything prepared in the essential way, getting every part acid bathed etc etc. Unfortunately it wasn't a day for hachi's, robs car stopped after about 30 minutes of driving after he missed 3rd gear and wasn't sounding too good at all, 99% of the people said he had spun a bottom bearing, which left the poor block with his head in his hands.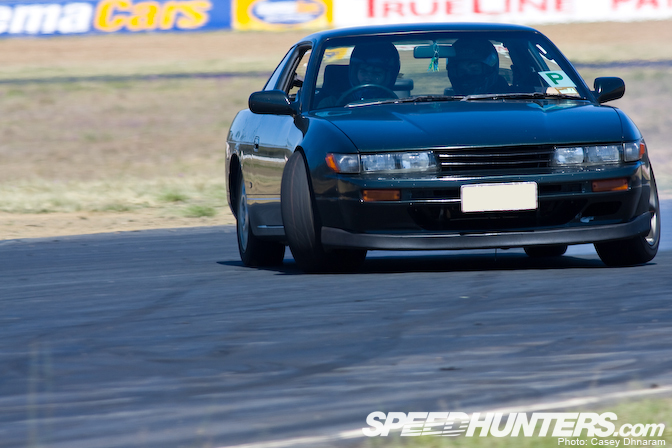 Now here is a guy you gotta give credit to, Morgan Dowling, and his SR20DE S13. This thing cranks so hard and actually roasts the tires, he is a very experienced driver both on the track and off, especially up mountains! It was great to see him come around every lap with a huge grin on his face.
Lachy G, is one of the more quiter drivers who is very suttle but when he makes it rain, it poors. He is an awesome driver to watch.
Un-expected guests arrived to have a look in a plane… The Queensland Raceway is home to the Amberly Air base about 10 minutes down the road, and you sometimes see some amazing stuff out there if your lucky, but this big guy is always flying around.
After changing positions to turn 6 from 4 and 5 there is always a good run-up into turn 6 which can be awesome IF you get it! Zac decided to go for it, but unfortunately he failed and put himself into the litter.
Whilst Zac was burried in the sand pit, a bad incident had happened on the bump long Turn 2, a Hachi Roku had flipped a number of times, but luckily the driver was 100% fine, apart from shock, but the car  in not so good shape, but luckily he had a roll-cage otherwise it would have been a different story.
Daniel Buchna and his R32, powered by a RB25 this is what it can result in, need I say no more.
SR20DET Hachi… so much fun, jayrad who owns a S14 as well as a new track car was out in force for his first track day in his new corolla that he got for dirt cheap, was good to see him having fun all day, but unfortunately breaking his t T series diff about 30 minutes before the day concluded.
Back to the pits, and marvis has rocked up in his stylish RA65 coupe, with Centerlines on the front and Work Equip 03's on the back, it looks 100x better in person.
There are 3 Japanese Parts & Performance drivers, but only one was out driving and they sure can drive, these guys can pull off the closest battles I've seen, and so consistent every lap.
One of my good mates, Kris known as Morgish, probably one of the most consistent drivers out on the track, every single event, he is there baking brand new tires with his mint 200 rwkw CA18DET, goes hard every event and never has a single problem.
This was close…about 10cm he seems to think.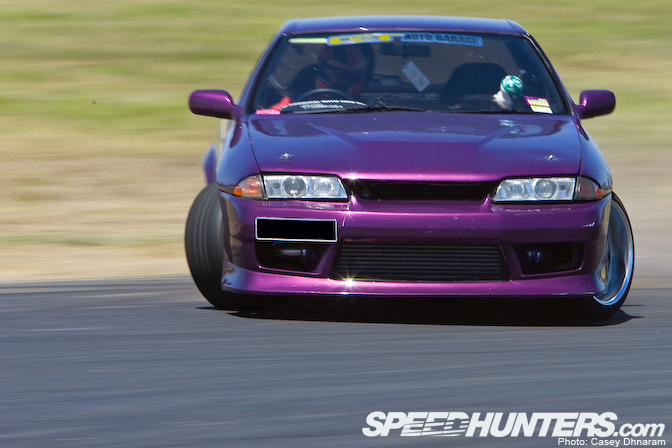 I think this was the only shiny car out there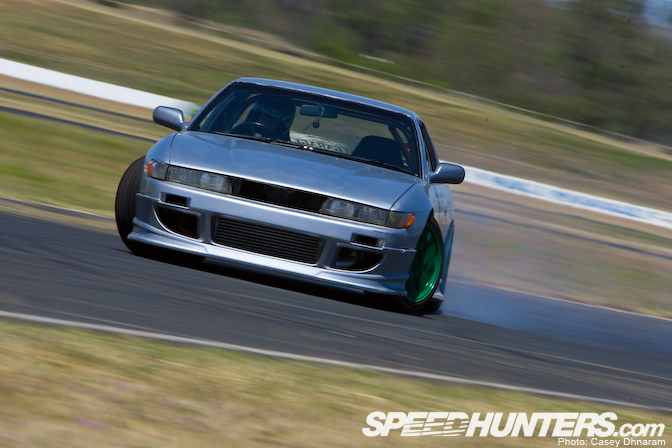 Hughsey… keeping it clean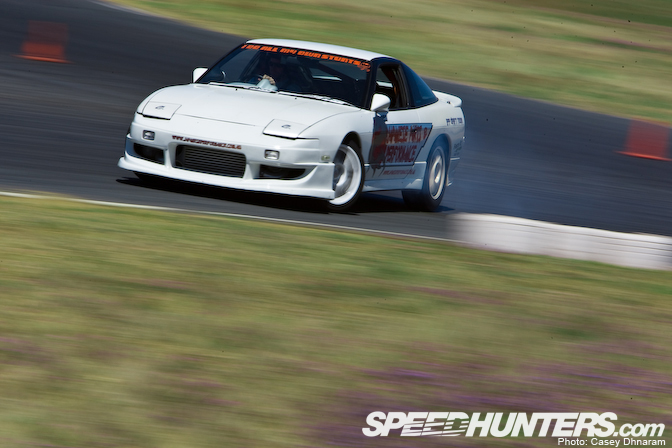 Each and every lap, same line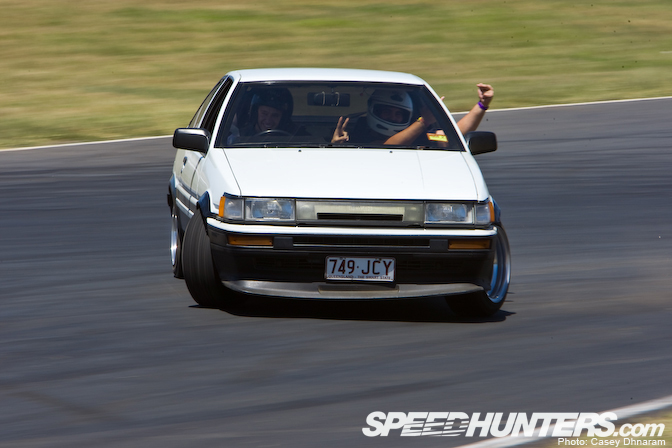 These guys where having so much fun, laughing their heads off every lap, loving the media as always =]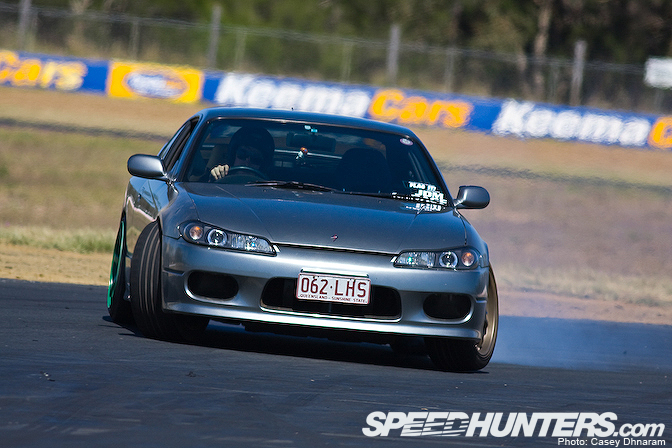 Finally, my good mate Zac, I love taking photos of this car, especially with his new decked out XD9's, new wheels! This calls for another photoshoot!
What a morning, the next one is within 3 weeks, so hopefully I'll be able to get the day off to shoot, I really do hope so. All I can say is great driving to everyone and it is such a pleasure to attend these and hang out with everyone, I seriously have a lot of fun, and I'm not even driving! That has to say something!
Casey Dhnaram