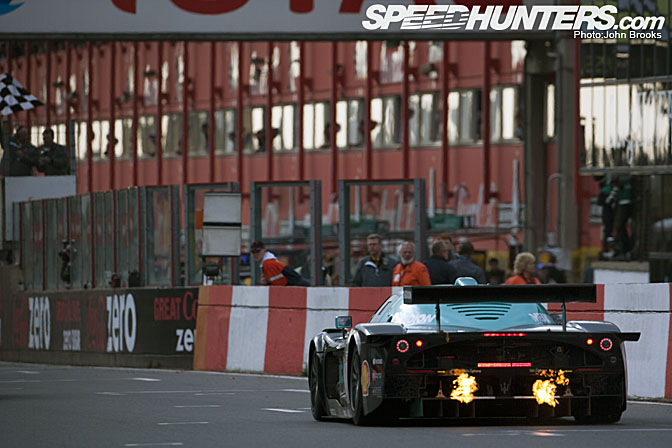 Minutes, hours, days, months, seasons, years, decades, centuries………..all will pass eventually, so too for motor sport. It seems only yesterday that I was heading for Germany and the first round of a brave new Championship. Hockenheim was the location and April 1997 was the time. Well like me the FIA GT Championship has got a little older, if not wiser and yesterday, after 132 races and 13 seasons the affair ended. For next year it will be all change but for now let's have a quick look at the finale held yesterday at Zolder.
Crossing the line is the Maserati MC12 of Andrea Bertolini and Michael Bartels……………Champions for the third time in four years.
SpeedHunters made a film about the Italian earlier in the year………….
http://www.speedhunters.com/?p=2586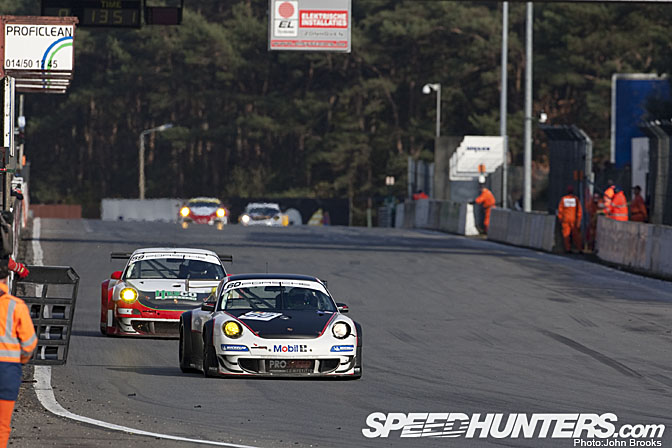 So much for GT1, in GT2 Porsche split their two contenders for the driver's title, Richard Westbrook and Emmanuel Collard to maximise their chances of success. The gamble paid off with Westbrook taking a win and a title.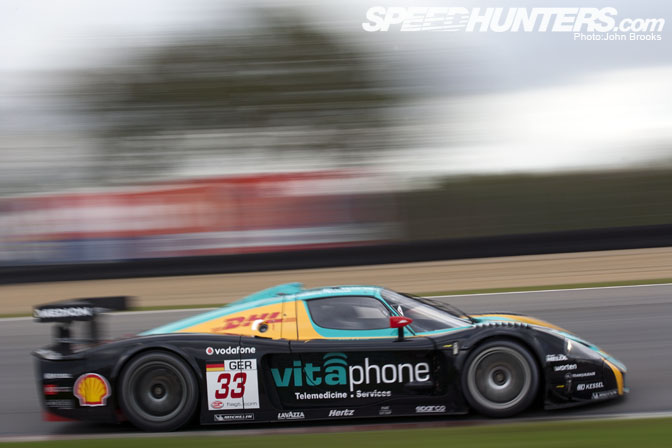 The race was actually won by the third string MC12 driven by 2003 Champion, Matteo Bobbi, who with Alessandro Pier Guidi finished some 20 seconds up the road from the pack.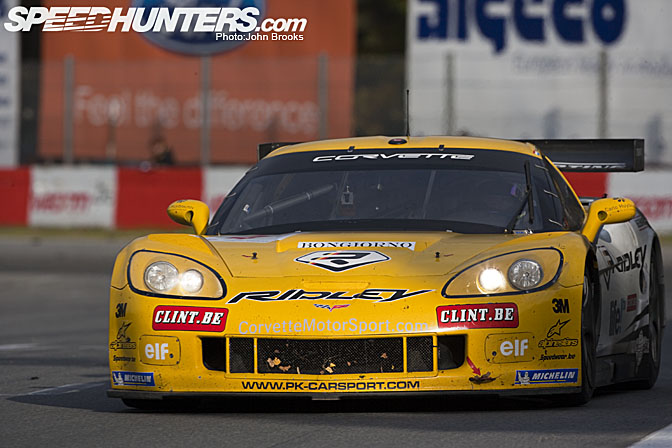 Second place in the race and second place in the Championship went to the Pekaracing Corvette driven by the irrepressible duo, Mike Hezemans and Anthony Kumpen. As local heroes they enjoyed big support from the partisan crowd.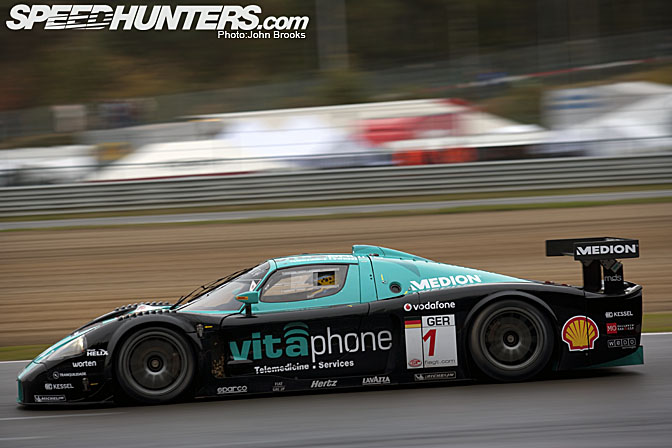 Third place overall in the race was good enough to see the Vitaphone team leaders finish on top.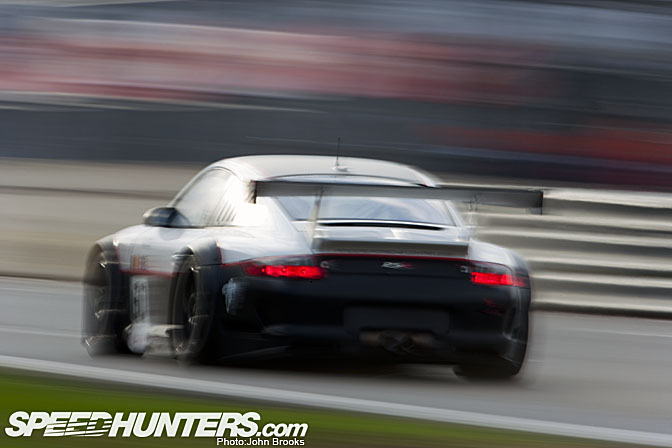 GT2 Champion and race winner was Richard Westbrook, partnered for this race by Marco Holzer.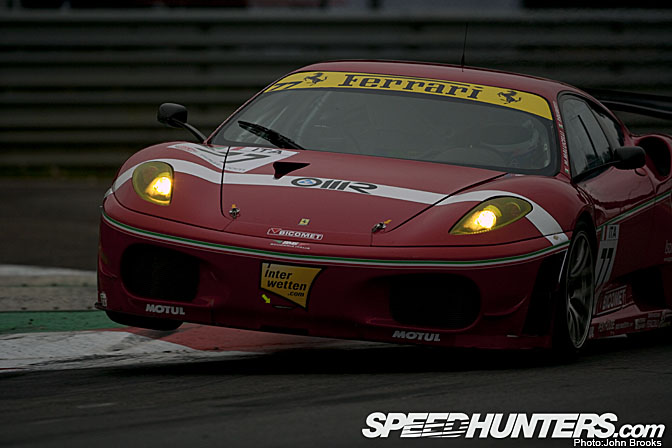 Second place in GT2 was the BMS Scuderia Italia Ferrari F430 of Matteo Malucelli and Paolo Ruberti.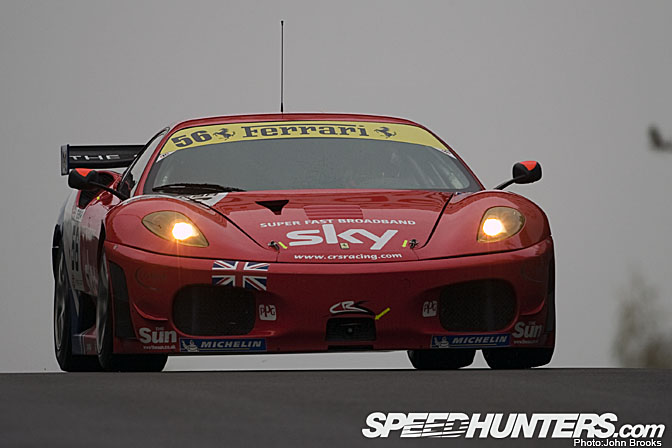 Final place on the podium went to Rob Bell and Andrew Kirkaldy in the F430 of CRS Racing.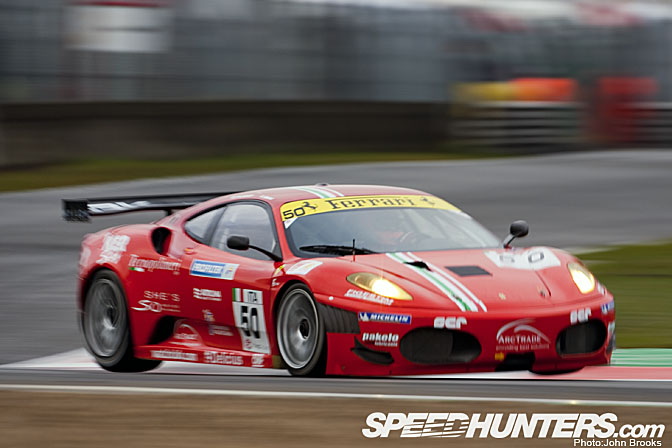 Pre race favourites for the event and the title, the AF Corse F430 of Toni Villander and Gianmaria Bruni lost out as a result carrying too much success ballast………100 kgs! Even a 2010 spec Ferrari could not make up the performance gap. Fourth place was all they could muster.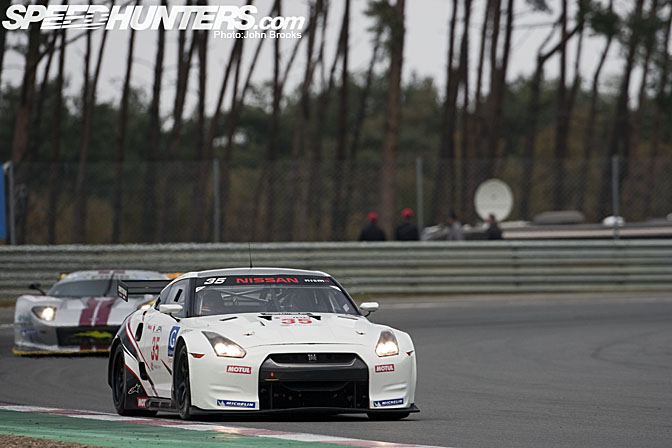 The 2010 GT1 cars fought a good battle for the first part of the race but the Nissan GT-R of Darren Turner and Michael Krumm retired with overheating brakes. The Ford GT of Bas Leinders and Renaud Kuppens fell out first though………..the local team's demise was described by an over excited commentator as a "National Disaster" …………………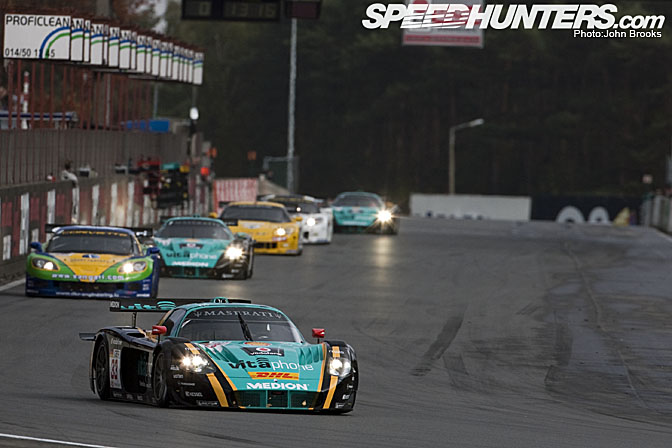 In 2010 the two classes split………at least that is the plan as the GT1 class achieves World Championship status, so in theory this site could become familiar next year.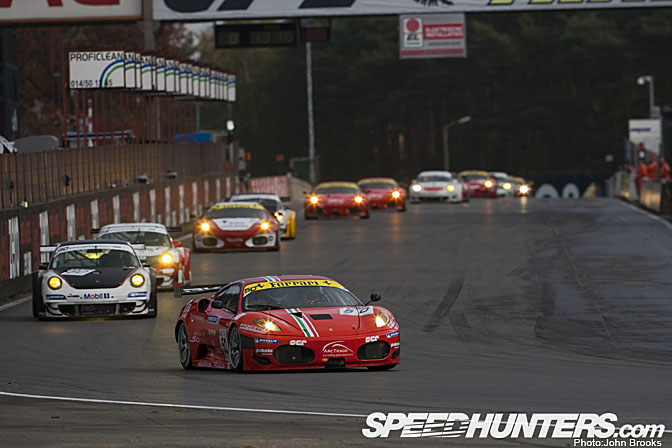 GT2 gets its own stand-alone competition.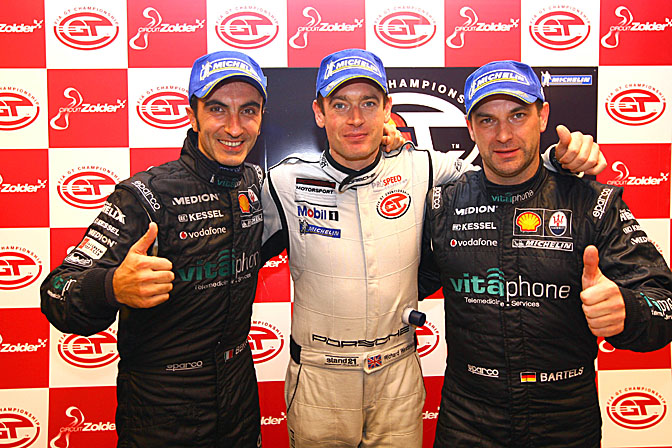 But that is over the hills and far away…………..salute the 2009 Champions.
John Brooks
Additional image copyright and courtesy of FIA GT/DPPI