No less than 12 hours after the tire smoke had cleared at Irwindale Speedway, I was on my way over the Grapevine to Famoso Raceway, located just north of Bakersfield. The reason? To check out the 18th Annual NHRA California Hot Rod Reunion. Rod and David Lister shot this event last year, and after seeing their photos I was excited to witness the nostalgic action for myself, even after the exhaustion of shooting for three-straight days at Irwindale.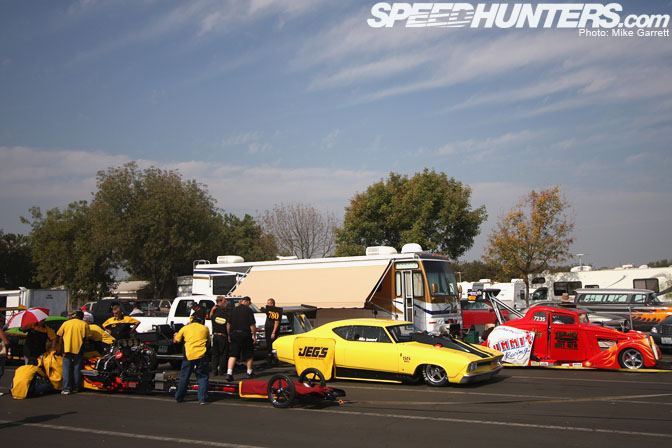 By the time I arrived at the track on Sunday morning, the three-day event was already well into eliminations. If you saw the coverage from last year, than you know everything from pro stock cars to top fuel dragsters can be found in the staging lanes…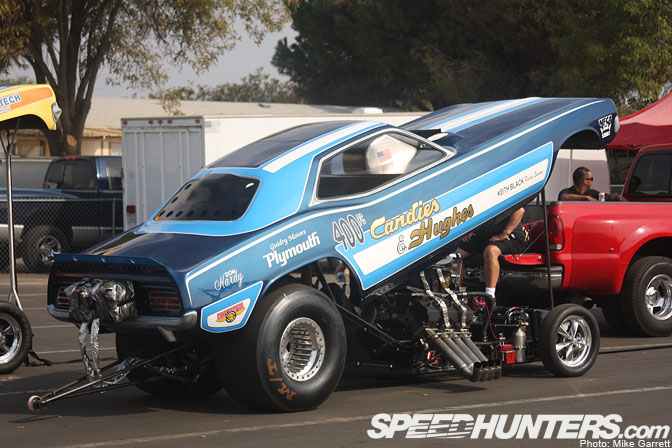 And then there's the '70s era retro funny cars – something every gearhead should see at least once in their lives. Thanks to events like the Hot Rod Reunion, younger folks like myself can get the chance to witness these monsters of days gone by.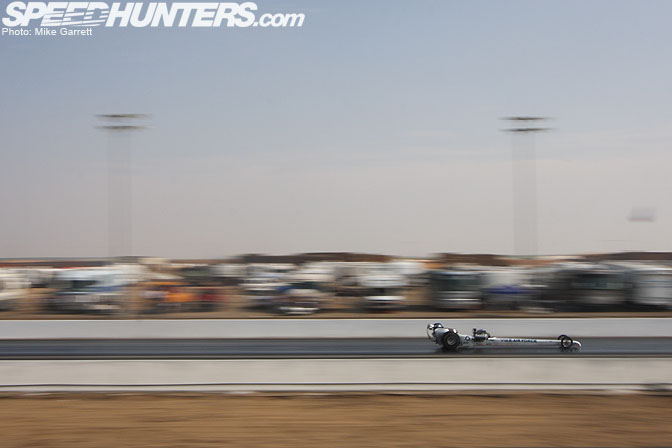 I found shooting the dragsters in motion to be quite challenging. Perhaps I need to get out to more drag events for some practice?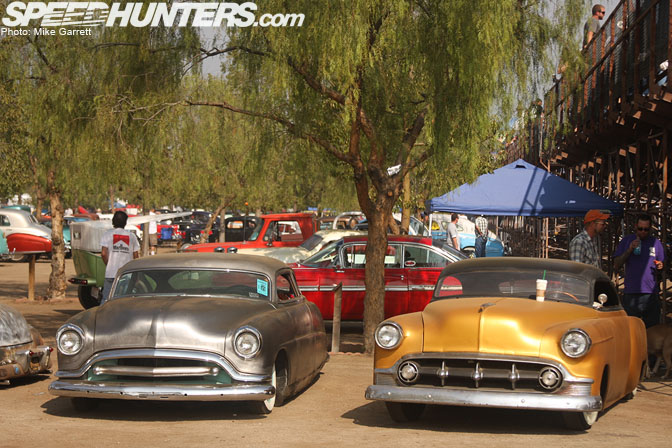 Luckily there were plenty of static displays to look at, like the rods and customs that were lined behind the main grandstands.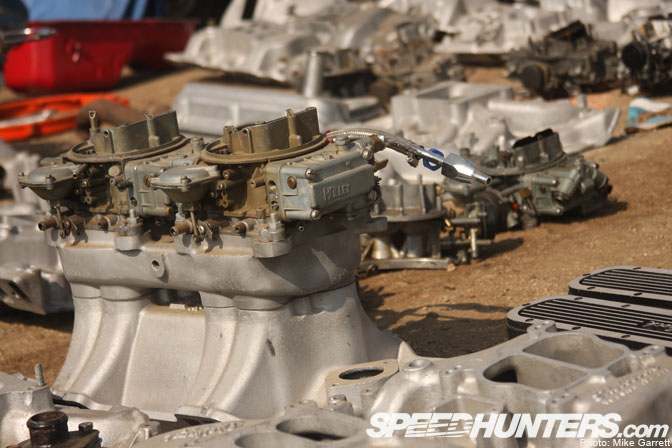 Or if you have extra cash to spend, there was a big swap meet stocked with retro speed parts. Unfortunately I couldn't find a tunnel ram that fits my Mazda.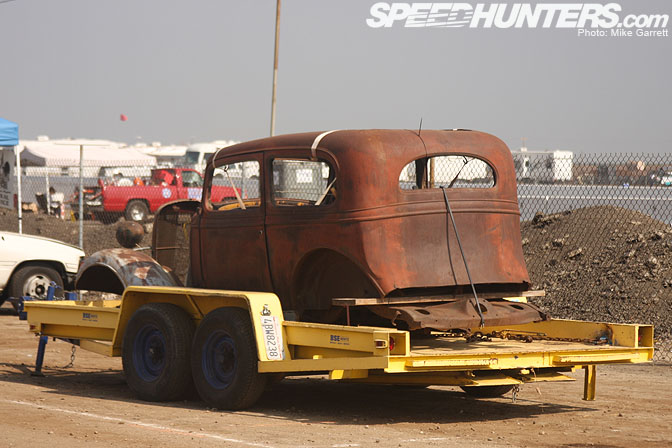 Anyone looking for a winter project? Just needs a little TLC they say.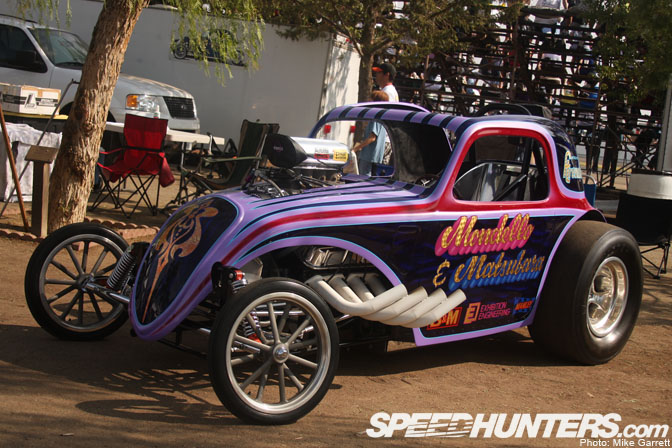 The 427-powered Mondello & Matsubara Fuel Altered Fiat, restored to look just as it did in the late '60s.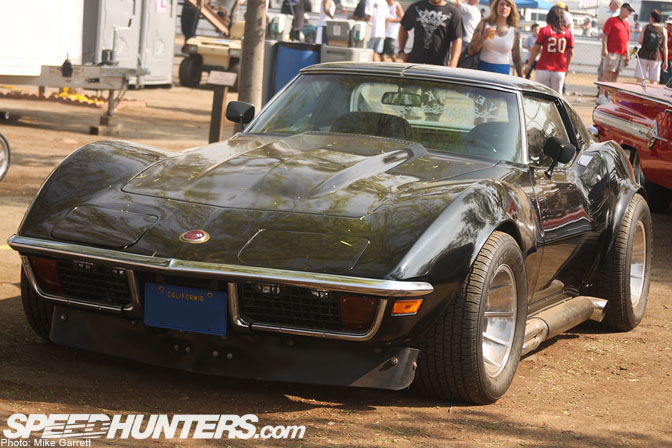 Spoilered and side-piped, the Corvette screams "badass" in a very 1970s way. Note the "flush" wheel fitment.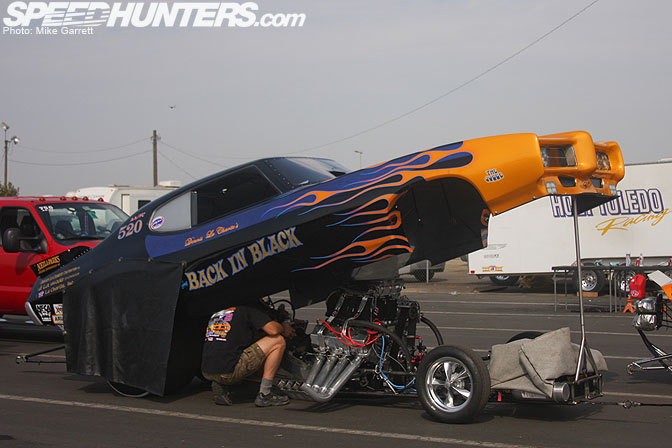 Another funny car, this one styled as a '69 Pontiac GTO.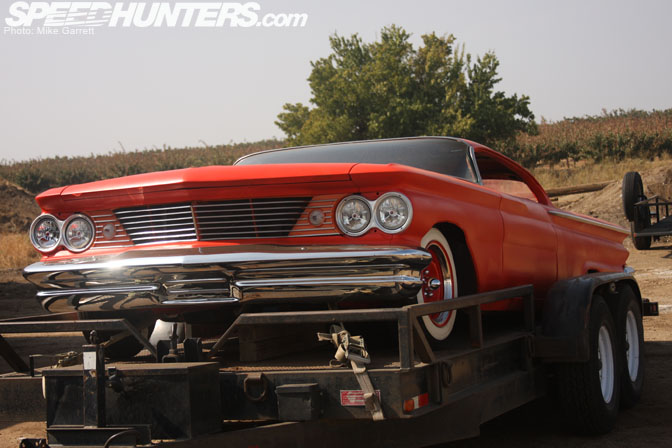 Sticking with the Poncho theme for a moment, I fell in love with this chopped '60 Pontiac custom that was tucked away on the back of a trailer.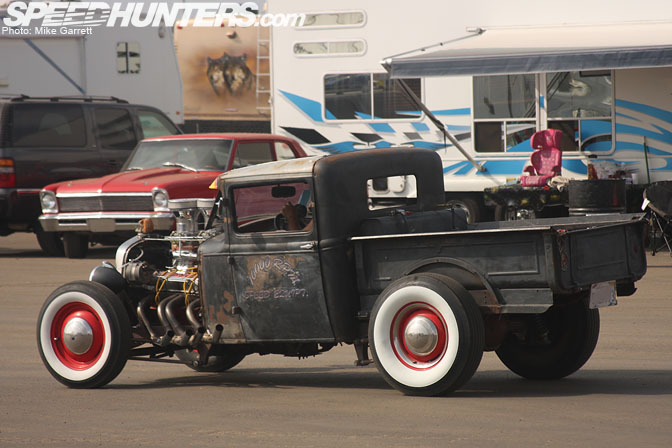 Throughout the day there were hot rods and customs cruising in and out of the drag strip. I also sighted a bunch of them heading back to SoCal on my way home.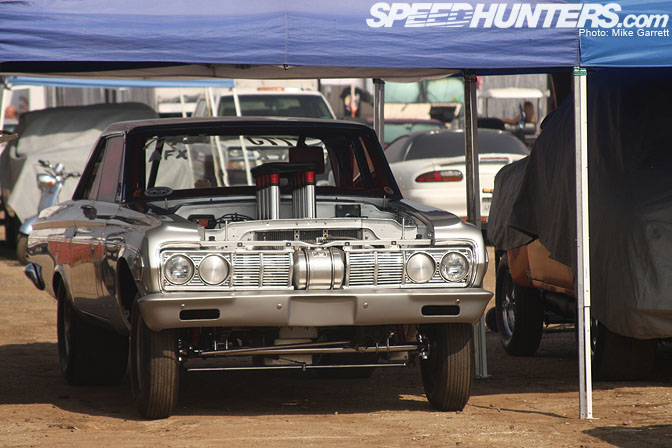 Of all the cars running, some of my favorites were the early-mid '60s AFX altered wheelbase cars like this Plymouth. I remember collecting 1/64 scale "Johnny Lightning" versions of these cars when I was younger…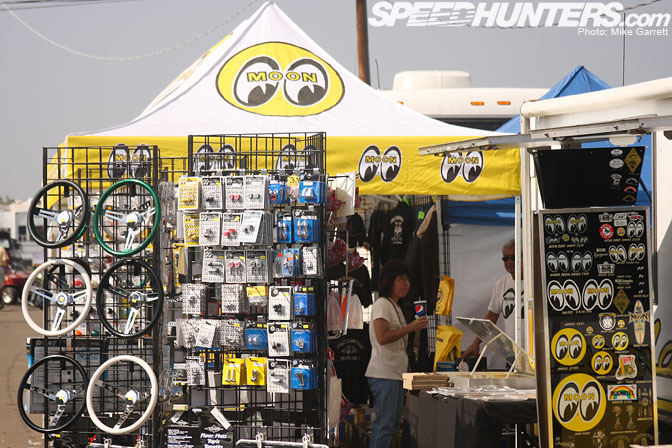 Mooneyes USA was at the track selling their usual assortment of parts and accessories. I recently picked up a few things from them to "decorate" my van…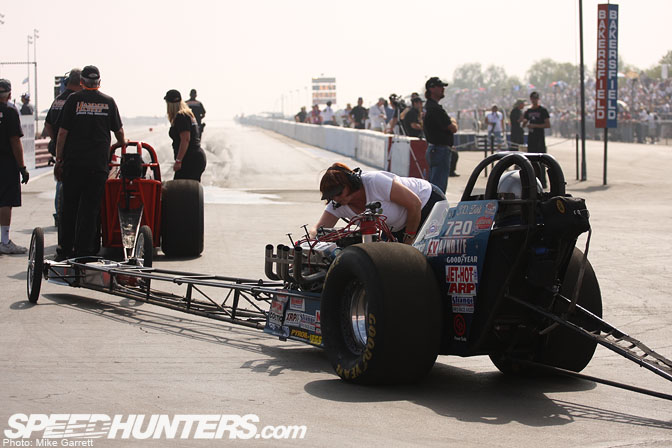 Front-engine rail dragsters prepping for their elimination runs. Again, this is something that just has to be witnessed in person.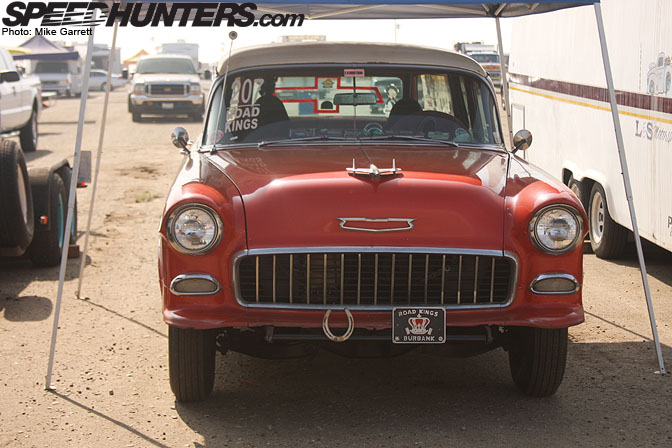 A hopped up '55 Chevy representing the Road Kings car club from Burbank.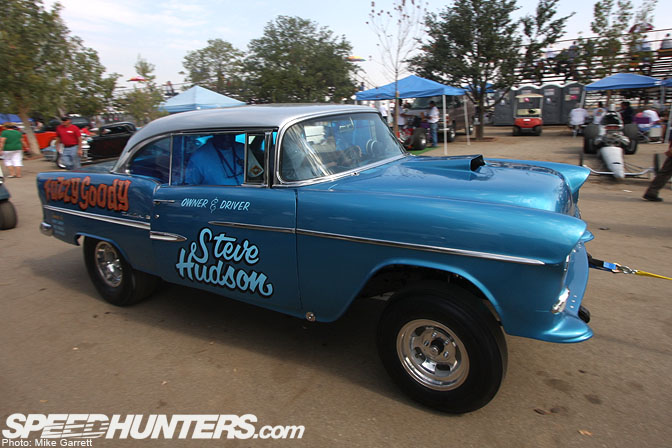 It really doesn't get much better than a properly done '55 Chevy, as anyone who's seen Two Lane Blacktop or American Graffiti can attest. I've saved a place in my dream garage for one of these cars…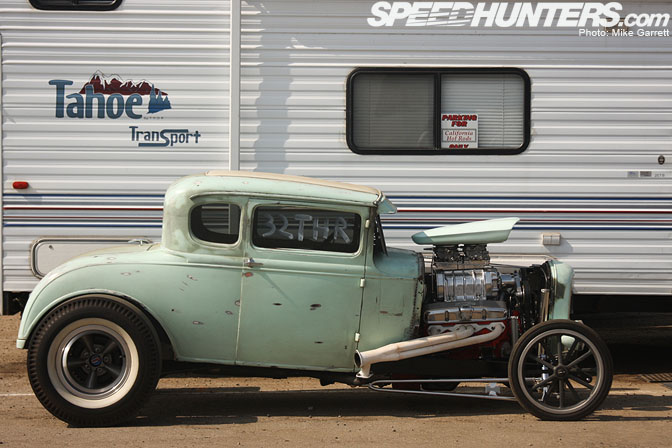 Stay tuned for more "good old days action" from the California Hot Rod Reunion.
-Mike Garrett