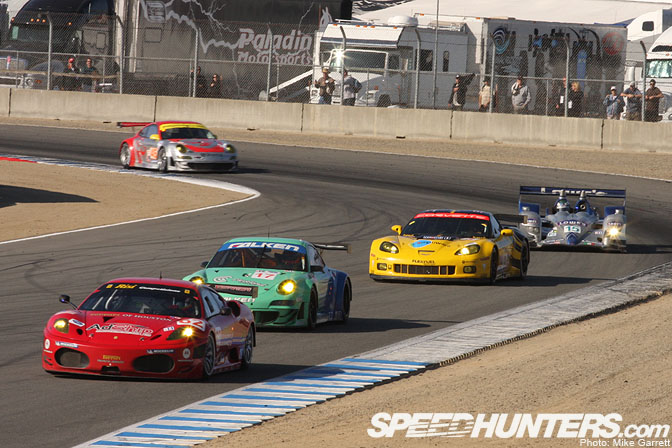 After four hours of intense racing around Laguna Seca, the 2009 American LeMans season is in the books.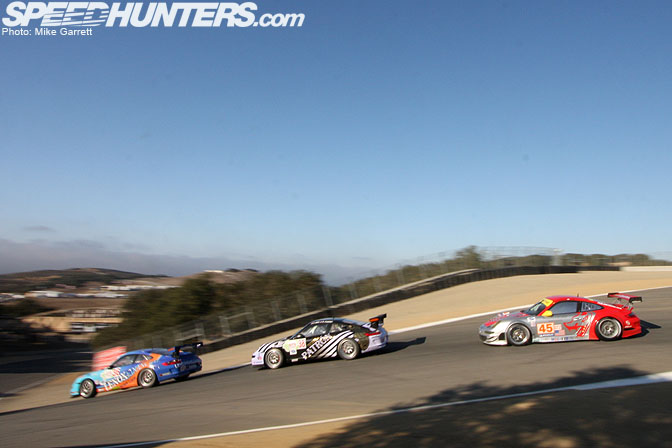 I'm once again exhausted from a day of shooting and lugging my gear up and down the mountainous terrain, but I wanted to quickly post some of the day's results before I pass out here…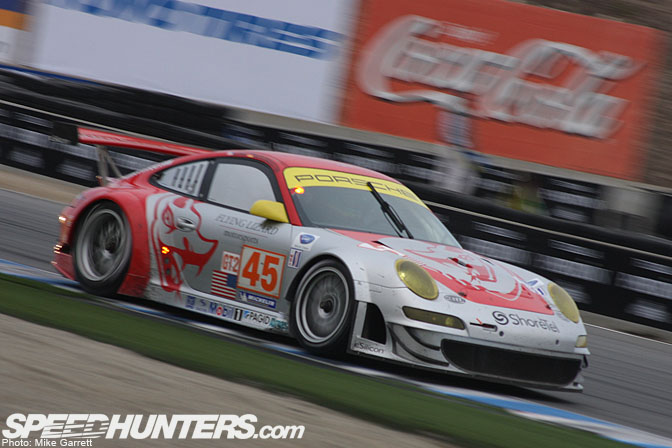 The GT2 class winner was the #45 Flying Lizard Porsche of Jorg Bergmeister and Patrick Long. It was fitting that the Lizards would finish their second straight team championship season with a win in Monterey.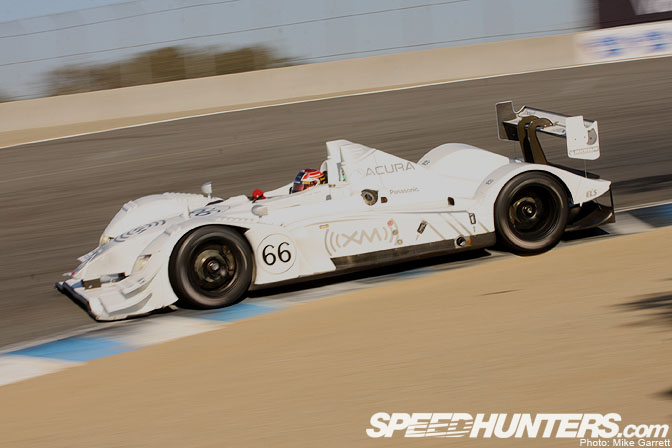 And then there's the big story. Finishing off his driving career on a high note, Gil de Ferran (with the help of Simon Pagenaud)  was able to hold off the LMP2 Acura of Fernandez and Diaz for the overall victory, and the P1 win.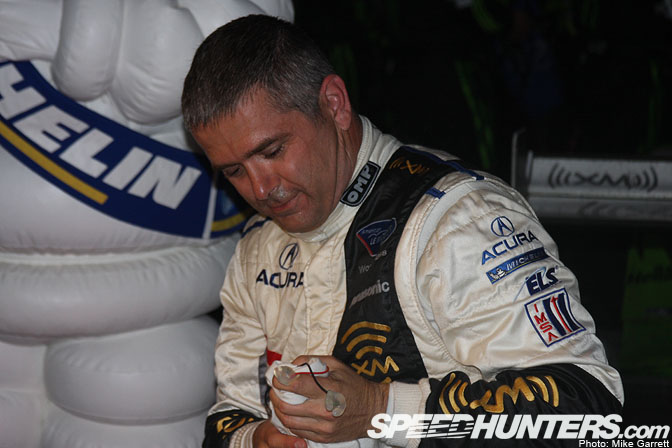 De Ferran had the look of a tired, but satisfied man as he pulled off his gear for the last time this evening. Lots of emotion here…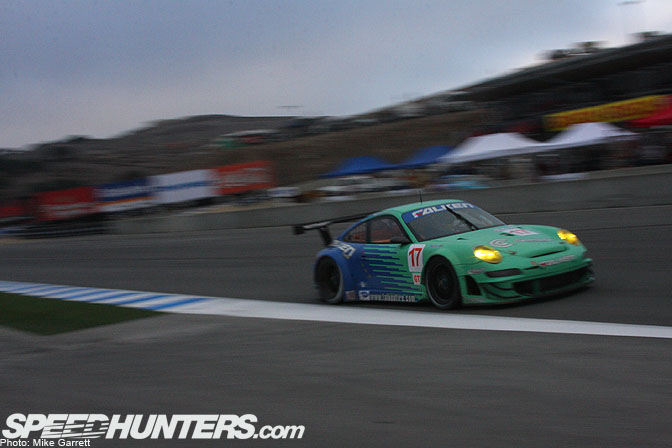 This just covers a bit of what went down at Laguna Seca this weekend. Much more on the way!
-Mike Garrett