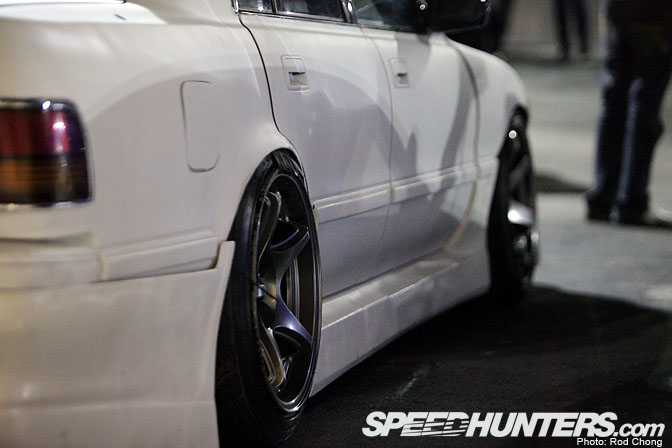 Wow what a response we are getting to our Access Zero 42 coverage! Glad you lot like the photos, but the true testament has to go to the organizers of the show who brought a lot of fellow auto enthusiasts together for this meet.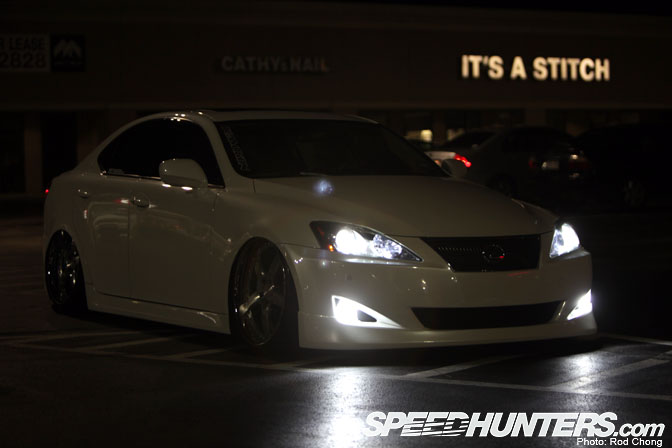 Linhbergh and I decided we were going to select 1 car from the event to shoot as the November "Slammed" theme calendar desktop. It needed to be a car that we hadn't already shot as photo features, and one that we weren't already aware of. I wasn't sure if these criteria were going to be met until we saw Vinh Vo's bagged out Lexus IS350.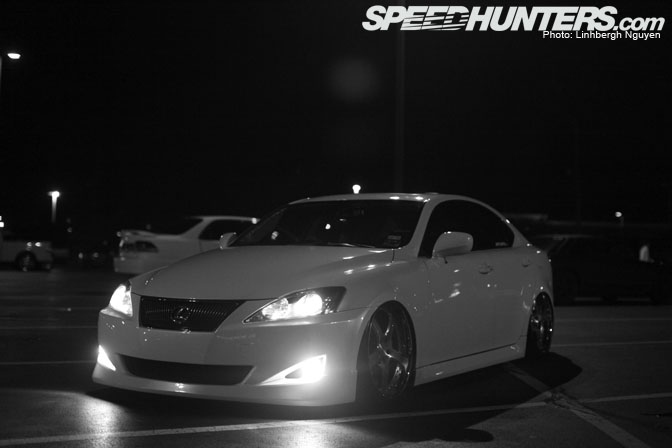 The shoot with this car will be Linhbergh's first Calendar desktop interestingly enough… We'll also present a Car Spotlight on the next month too.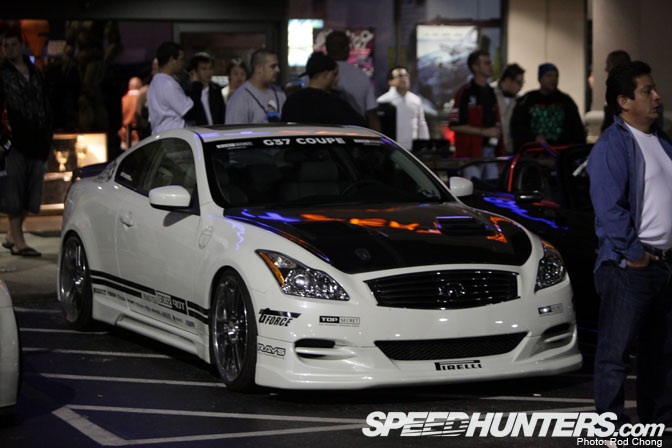 The center piece of the show was the Smokey Nagata creation. Funny enough, Linhbergh actually got the owner John Leigh to lower the car some more for his photoshoot!.. The boy genius has overruled the master tuner-sensei!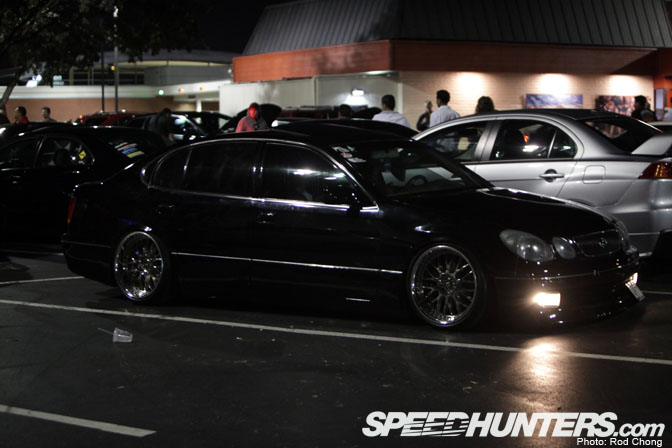 As 10 o'clock rolled around, the cars were still coming in, including some clean VIP Lexus.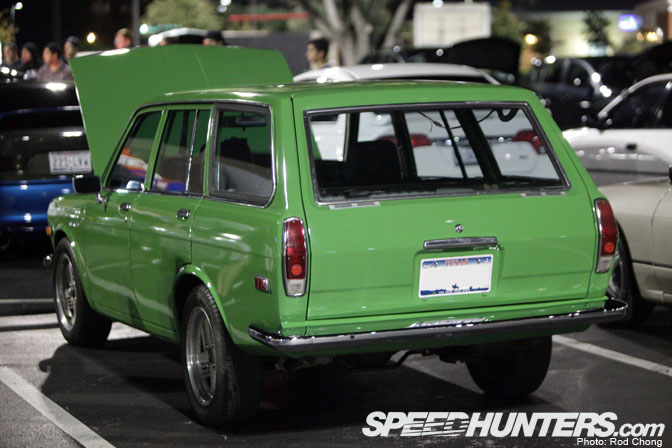 On one row, some classics were meeting up.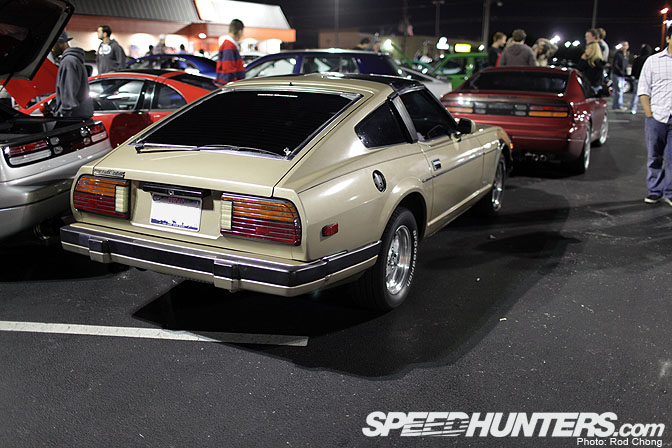 I quite liked the look of this 280ZX parked amongst a group of Z32s.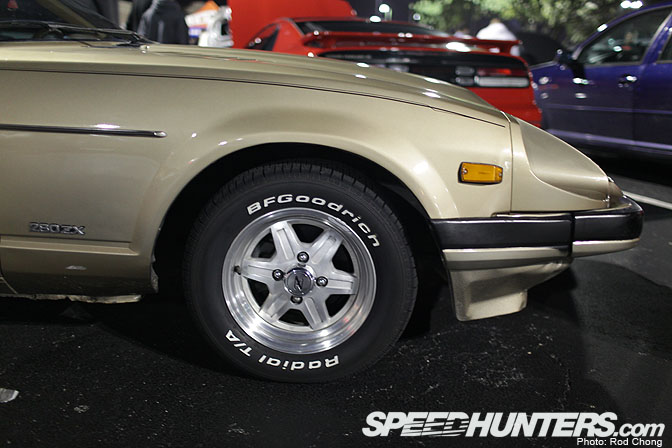 …Complete with period specific BF Goodriches… Wouldn't these old school white lettered tires look cool stretched out?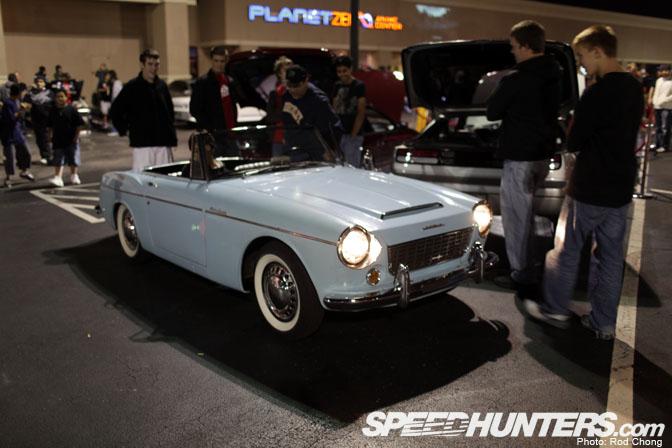 A fantastic Roadster… so clean!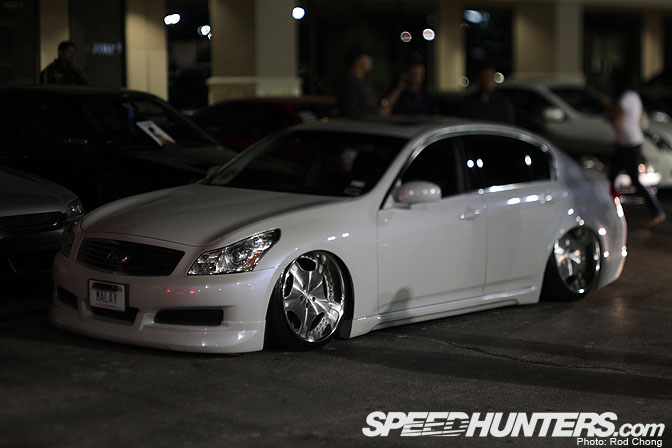 Zeem Choudhury showed up in his bagged out G35 with 350Z in tow… but we somehow didn't end up taking any pics of the dropped Z33.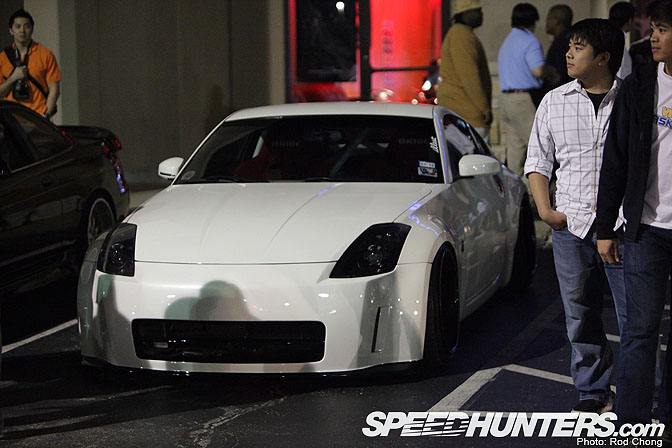 Edafe Omosowofa had his dropped 350Z on display too. For some reason the car looks more sedate at night than it does during the day. Perhaps it's the black wheels blending into the darkness which does it.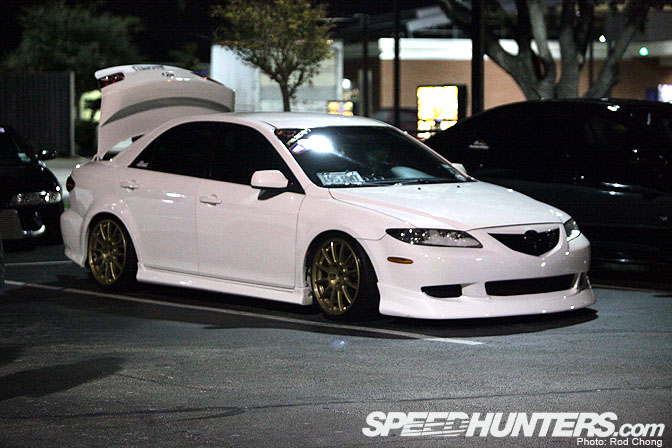 You know I feel bad that I seem to have a bias against front wheel drive cars. They just don't excite me like FR or AWD machines. There were plenty of FF cars on hand, but I didn't really shoot too many of them. Oh well.. sorry guys!.. Here's a clean Mazda…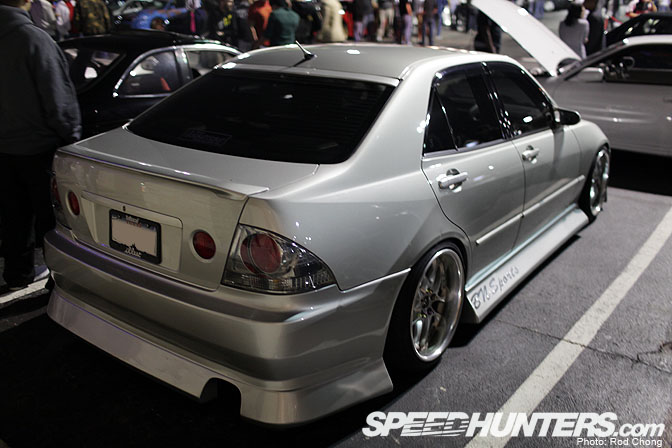 Another shot of the IS300 you saw in part one of our Access Zero coverage.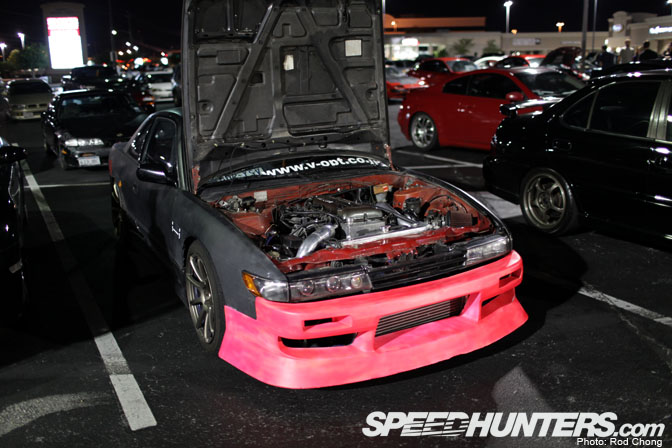 Here's another shot of that rat-tastic S13 Silvia.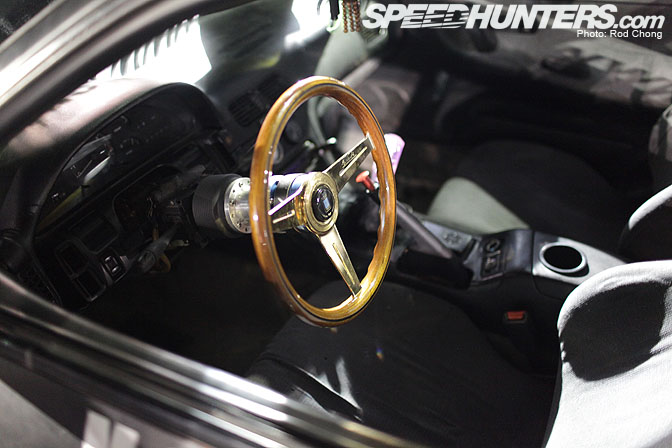 The most pristine part on the car is the steering wheel lol!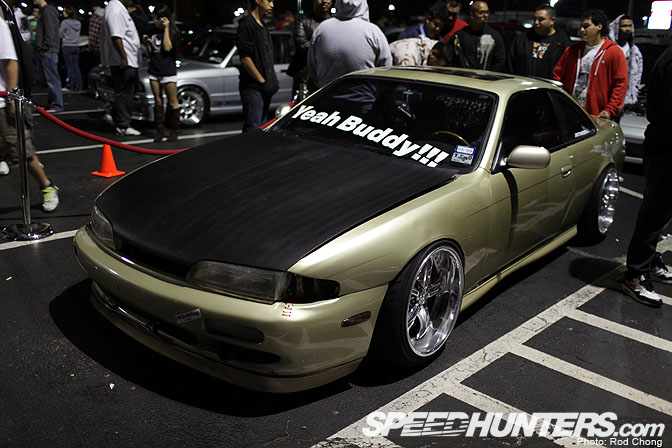 We just couldn't leave Jonathan Serna's S14 way in the back of the lot, so had him bring the car out front, to a spot we'd reserved for special machines. Gotta promote good style to the children!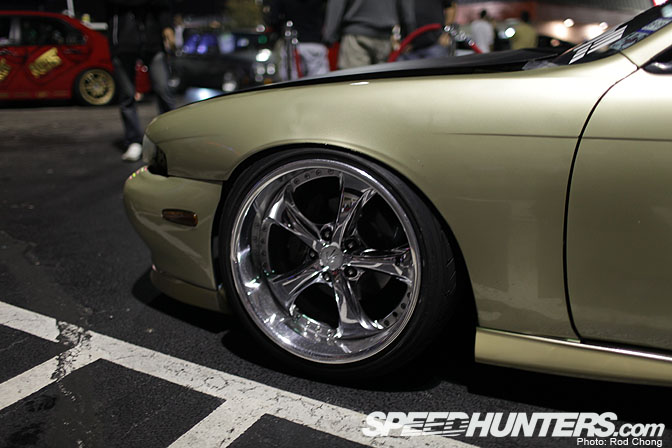 There's nothing like a good set of Work VF-KFs. He's running 18 by 10s in the front and 18 by 12s in the back.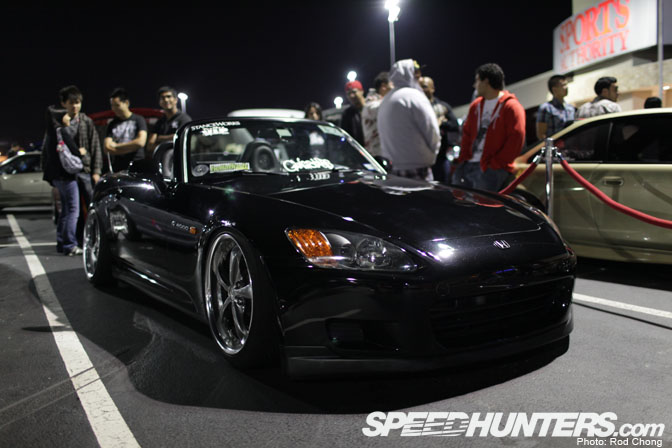 We also moved the stanced S2000 to the front of the show once a spot opened up.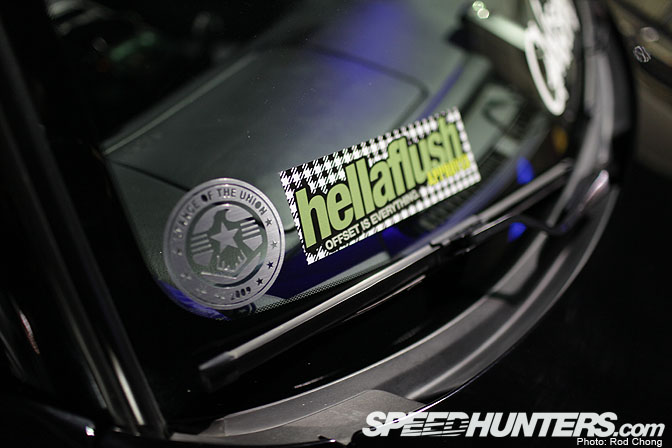 In looking at the stickers on many of the cars at the event it's clear that we had just missed the Hellaflush crew's trip to Dallas for the Stance of the Union show.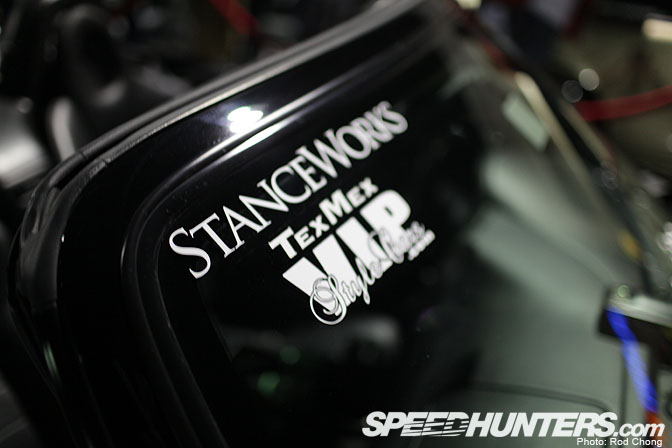 The Stanceworks crew is another group central to this new movement.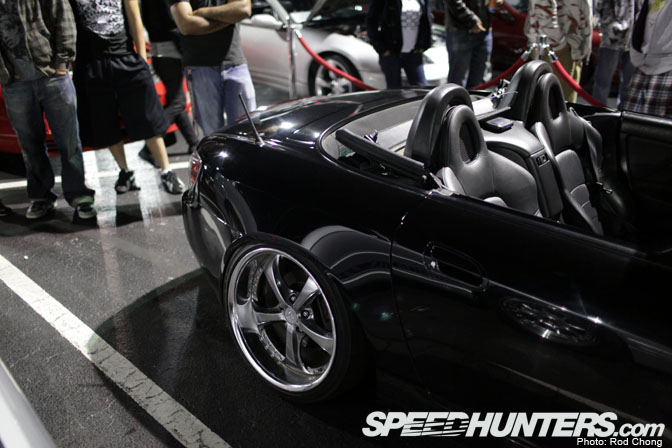 The wheels were somehow just fitting into the wheelwells on this one.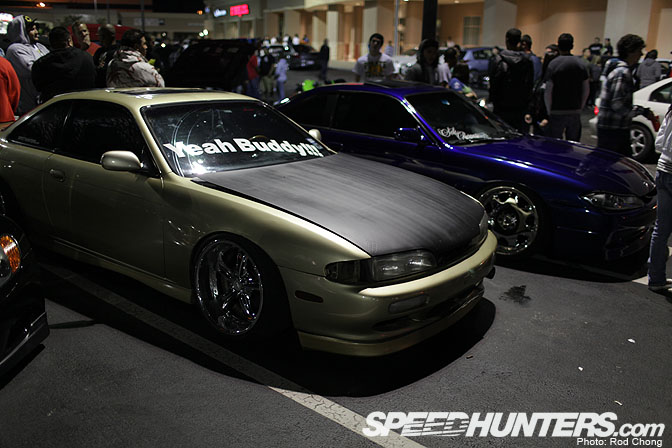 I was getting into the spirit of rearranging the featured cars, so we got the VIP style S14.5 to park up front too.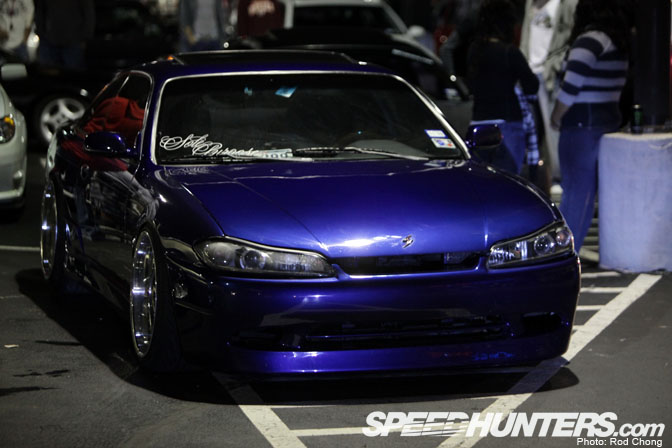 The owner of the car, was pretty clear with me that he has no intention of drifting it and that this S14.5 has been built in a  "Lux" style.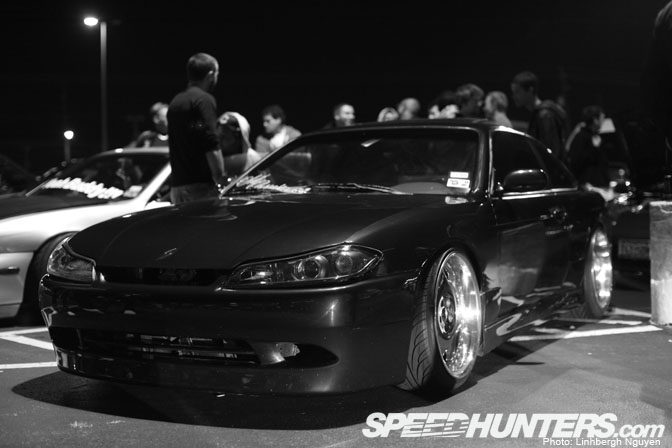 Other people would say that VIP style can be applied to anything, it doesn't necessarily need to be a 4 door luxury car.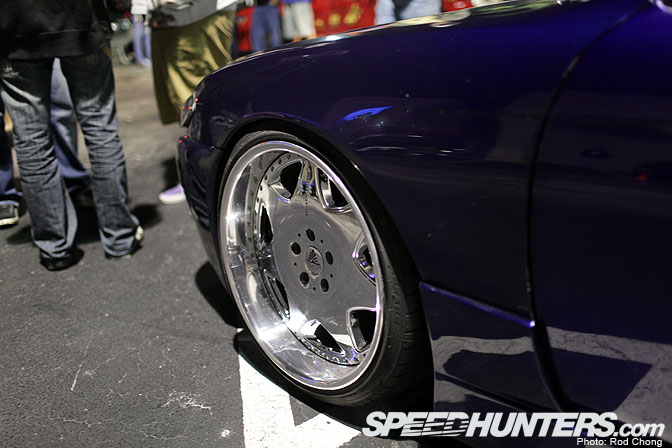 What I can tell you is that this s14 oozed a sense of elegant style and sumptuous refinement. Works for me!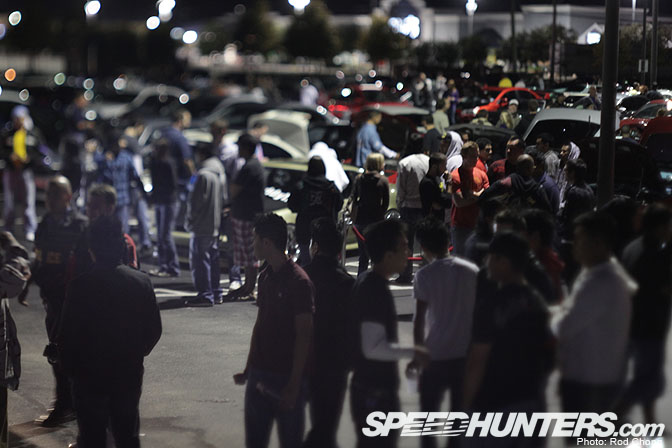 By this time, the show was at full capacity. (yes Andy this is a swing and tilt lens)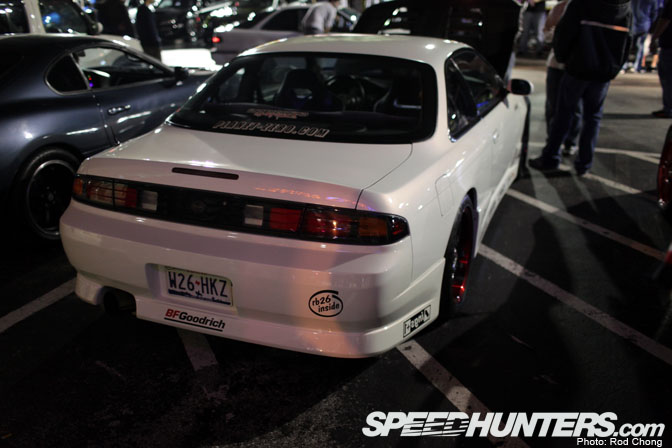 I had passed this S14.5 over all evening until my host John Leigh suggested we look under the hood.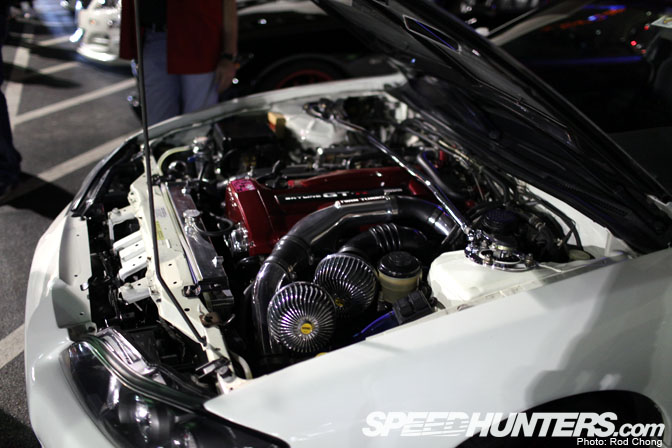 Low and behold a very clean twin turbo RB26 installation. Trick.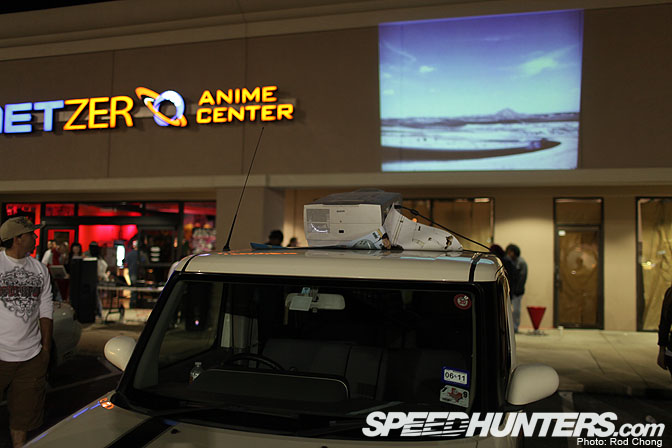 A best of collection of Speedhunters videos were also projected on a loop on the side of the Planet Zero building.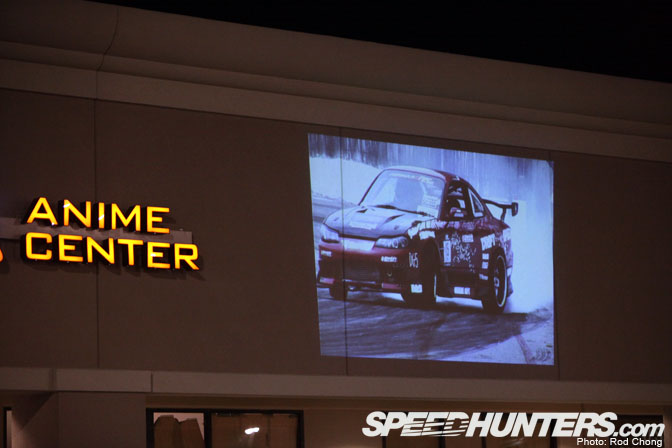 For me the experience was like having my life as a Speedhunter flash before my eyes. It was a bit surreal seeing the films back to back.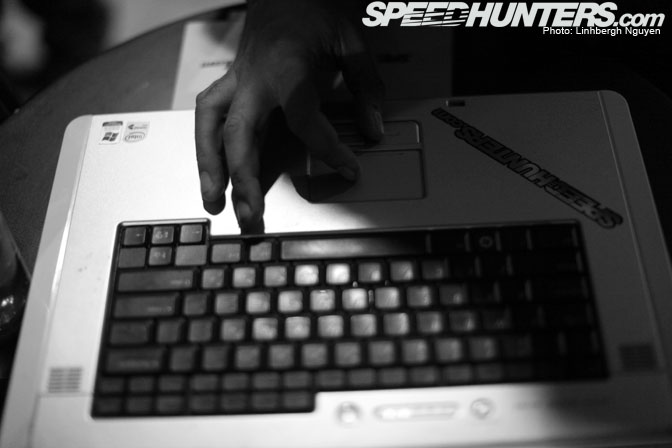 The organizers had also set up a laptop for the attendees to leave comments onto this thread here. It was a pretty cool idea and will forever keep Houston near the top of the Speedhunters comments listings.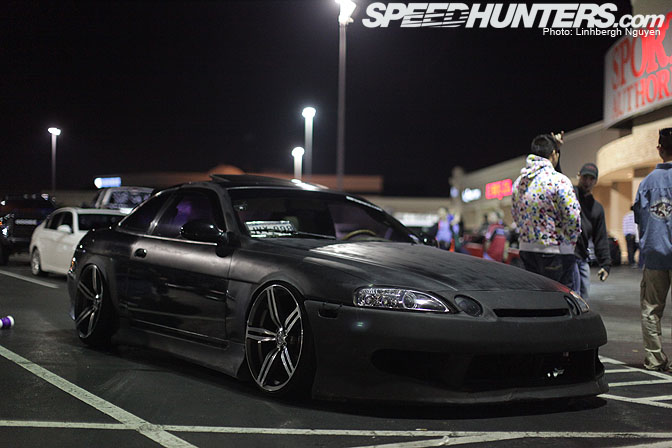 The show was already clearing out when this vision of hardness came rolling into the lot.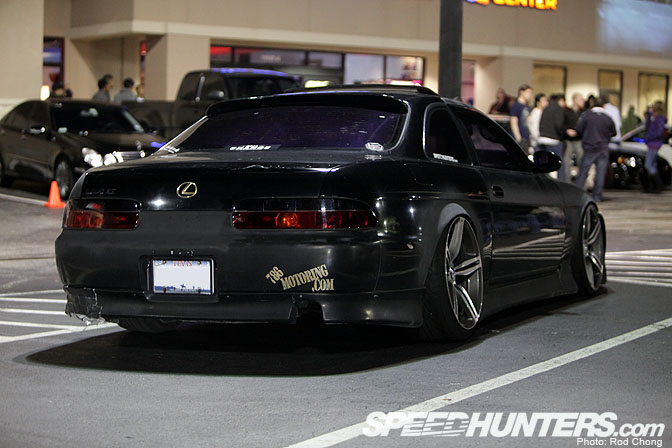 This SC is also a member of the 786motoring crew. It's just sooooo hardcore.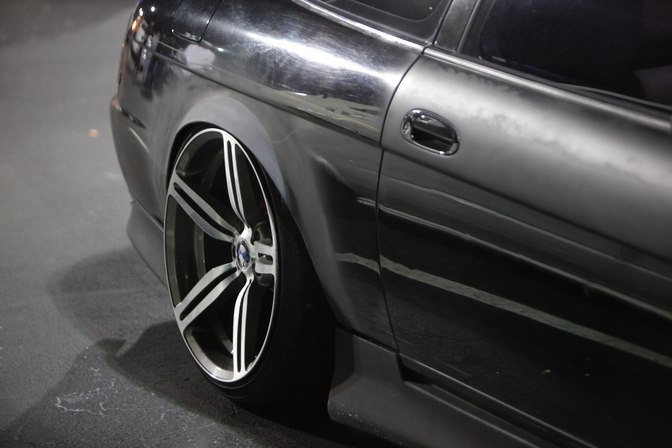 We'll present more photos of this M6 styled Lexus in a car spotlight next month… BTW it's actually a work in progress, but looks pretty amazing already.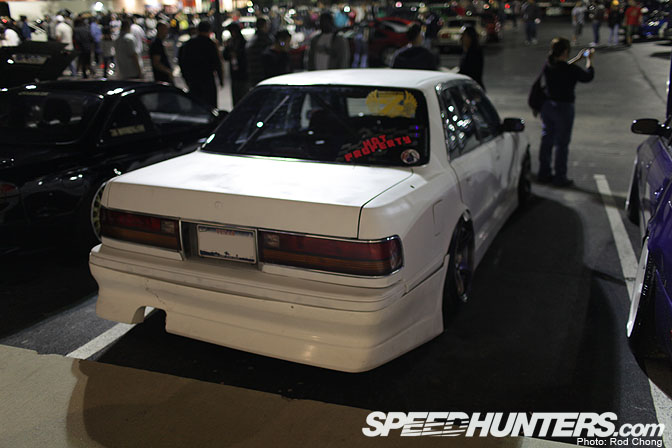 BTW you can see a picture of the 786motoring Cressida at last year's Red Bull event here. Seems like it used to be purple.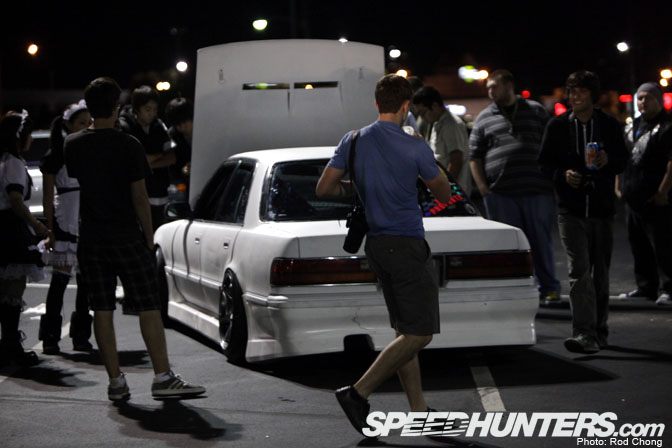 The car wasn't starting so the crew pushed the car out into the lot to take a look. This seemed to spark a flurry of interest from people. Even the maids came over to have a look.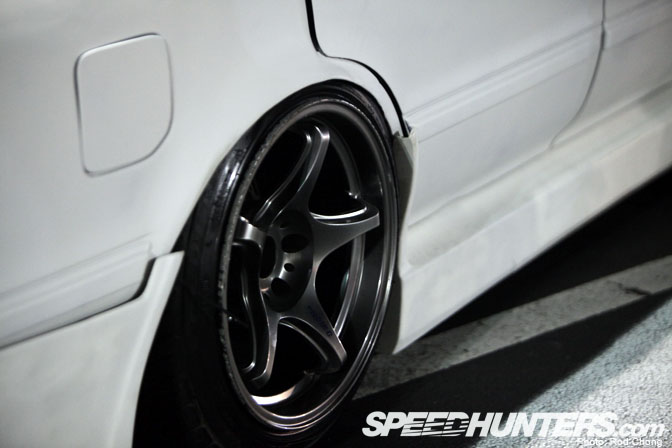 The car looks like it's sitting on top of the tires. It's an extreme set-up, but it's the type of edgy street style we like on Speedhunters.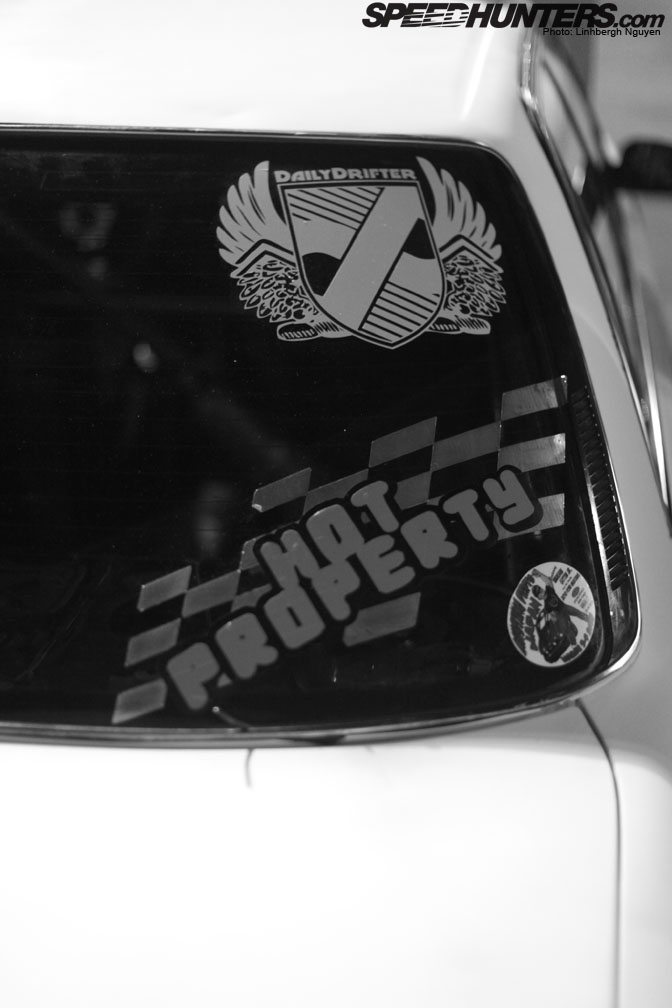 I just noticed that Ammeen is running a JR Drift's Japan sticker. The DA connection is strong with him and his brother Amir.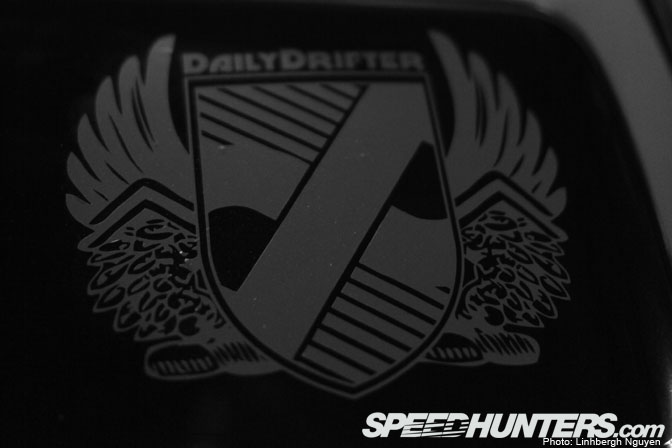 Have street car will drift.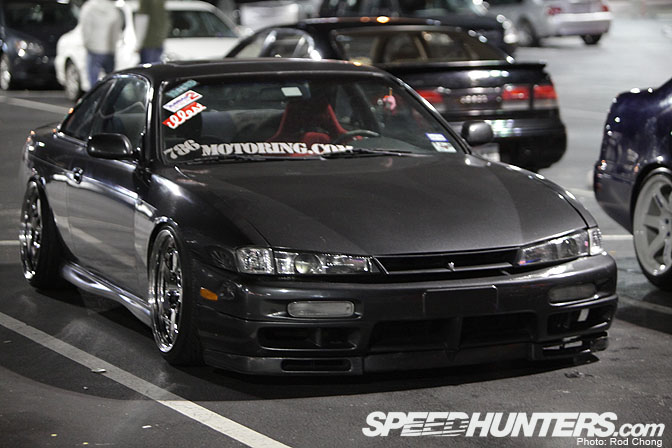 Here's another one of the 786Motoring crew cars on SSRs. These guys have a great style don't they?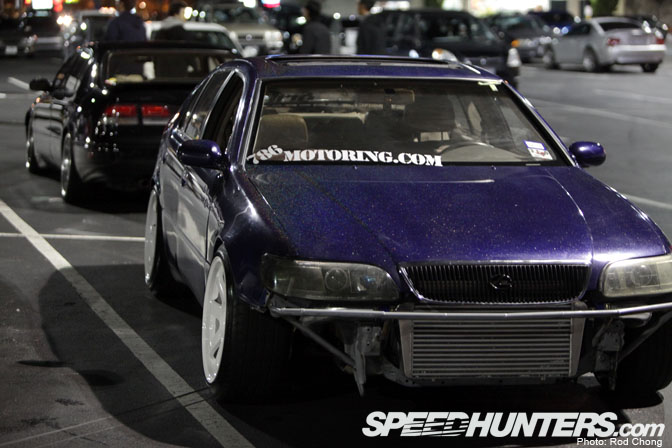 I find this shot to be rather amusing with two very different visions of how to modify a Lexus GS300. In the background is a mild VIP take on the car.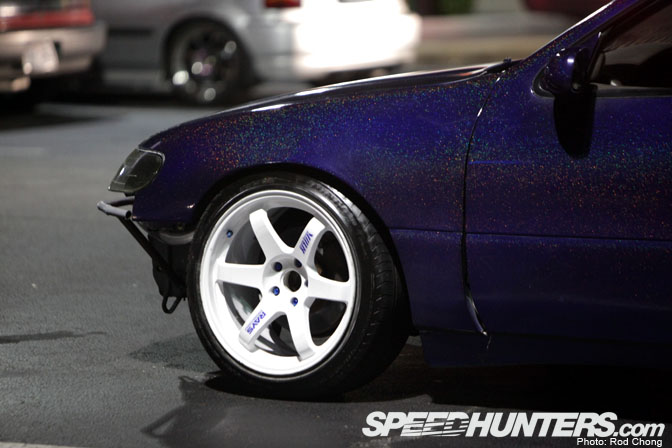 I'm not sure what the owner of the VIP GS would think of what Amir Rizvi has done to his own version of the chassis.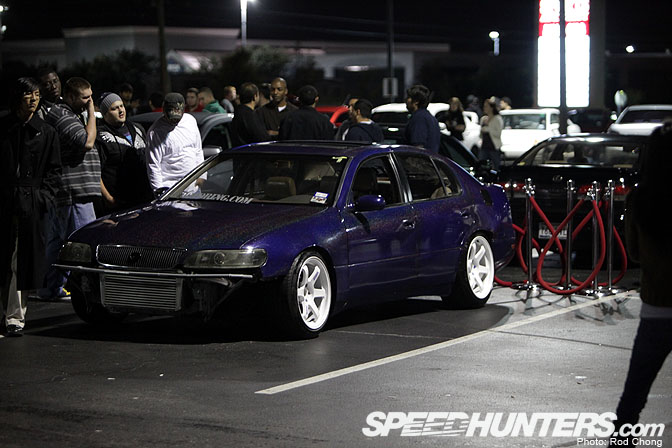 It's a bit of a monstrosity to be honest… but I like it.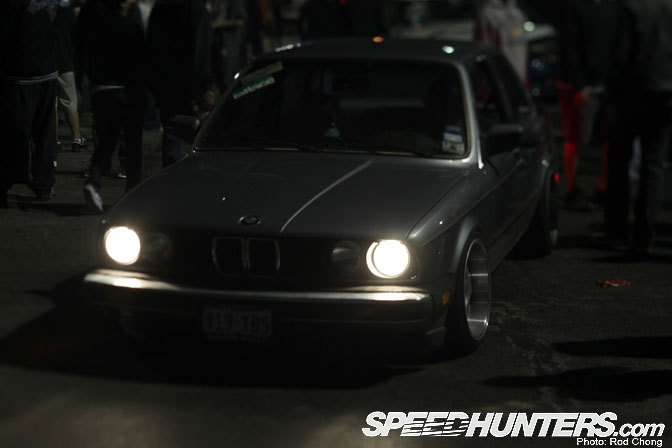 As midnight passed it was time to clear out. The remaining cars disappeared into the night.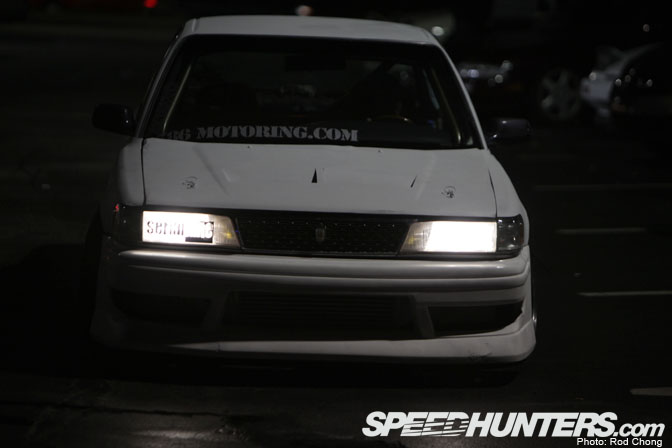 I need to thank our hosts John and Deneice Leigh for their hospitality and send my humble thanks to everyone who came out to meet us. The appreciation we received for Speedhunters from Texas' car enthusiasts was quite overwhelming and it something I'll be thinking about for some time to come!
Cheers!
:Rod