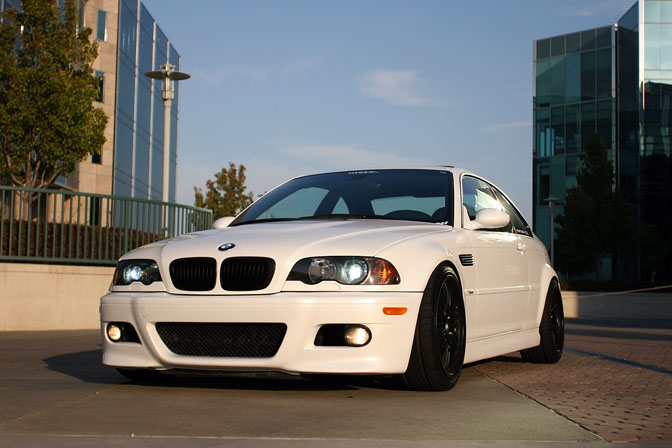 Since it is BMW month on Speedhunters, I figure I'd show you guys my newly painted E46 M3. White has always been my favorite color on cars so pretty much all my cars are white. The original color of the car was carbon black, but I decided to change it to a metallic white pearl. The pros at Garage Inc. in Burlingame, Ca performed the full color change.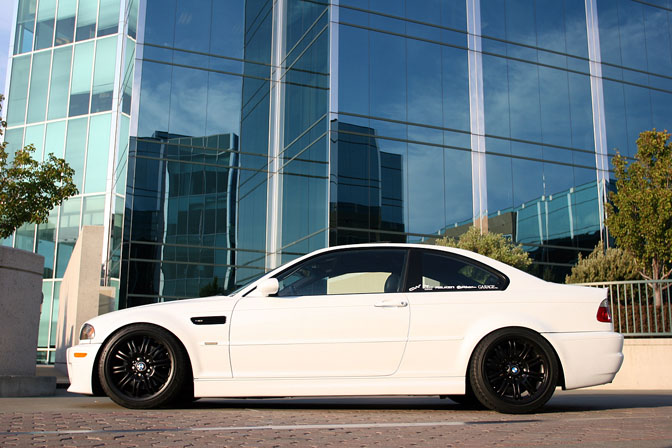 This car is currently my daily so I wanted to keep everything OE style for the meantime. My only major mod on the car currently is my coilovers, which are KW Clubsports. The shocks have such a wide range of dampening adjustment, which allows me use it for occasional drift and grip outings as well as daily street use.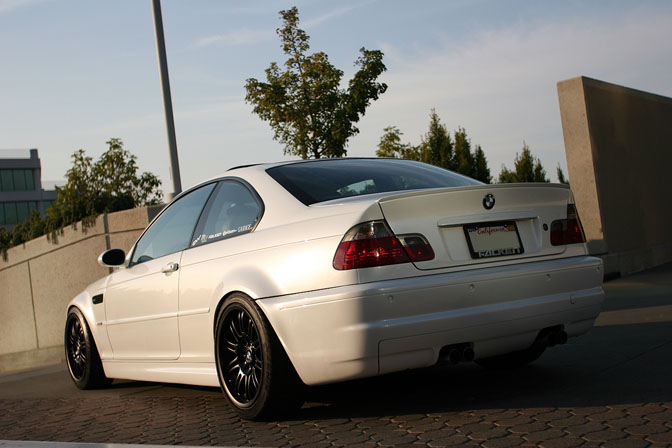 All of the lights and wheels are still the original stock "zenki" versions. Garage Inc. just made some subtle enhancements by refinished the OEM M3 wheels and all of the grills matching satin black. They also treated the headlights, corner lens and taillights with a light tint job. I am rolling on some slightly stretched Falken Azenis ST115's with some big spacers for that flush stance.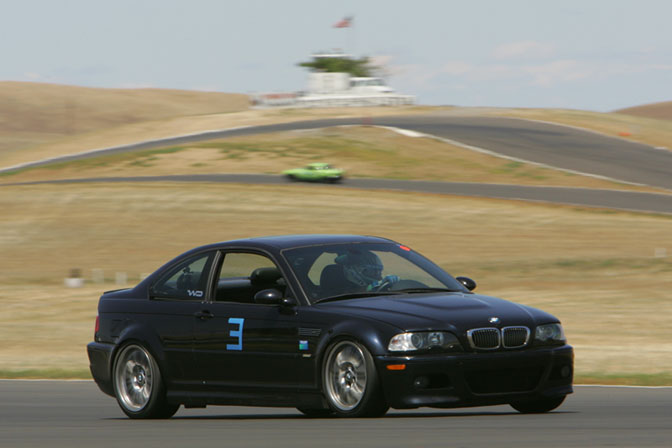 Here are a couple of pics of my M3 pre white paint job. I brought it out to a NCRC time trials event at Thunderhill earlier in the year and actually won the GT3 class my car was entered in with Falken Azenis RT-615 street tires. This chassis was pretty easy to drive at its limits. I knocked out my best time during my first session, which was pretty unexpected.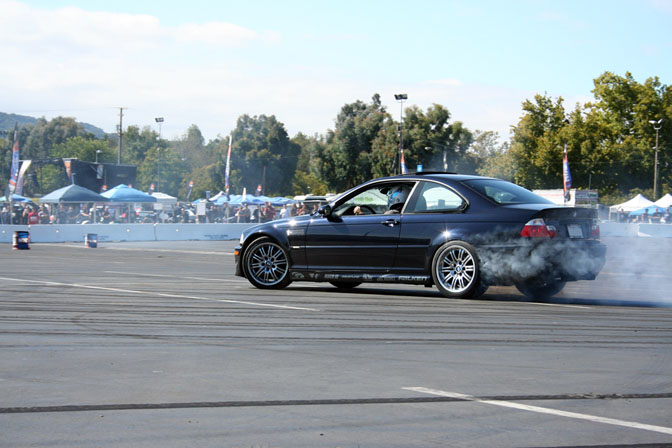 I have taken it out drifting a couple of times at events and I have been pretty surprised how well this chassis actually drifts. I am sure the KW's had something to do with it too. Even with the engine all stock it has decent power to spin the tires. I am sure with some kind of forced induction setup, some chassis lightening and setup, the E46 M3 would make a pretty good competition drift car. Mmm… maybe sometime in the future.
-Calvin Wan
www.calvinwan.com
www.garageincusa.com
www.kw-suspension.com
www.falkentire.com
www.gtstickers.com
www.machiii.net