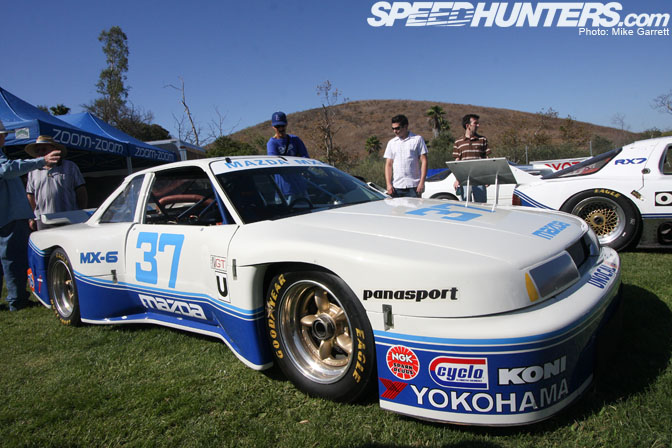 A couple weeks ago when I was at the Japanese Classic Car Show in Irvine, parked alongside the classic RX7's in Mazda's display I spotted this wild-looking MX-6. The normal MX-6 was a front wheel drive coupe that shared a platform with the Ford Probe, but the IMSA GTU race version was a just a bit different.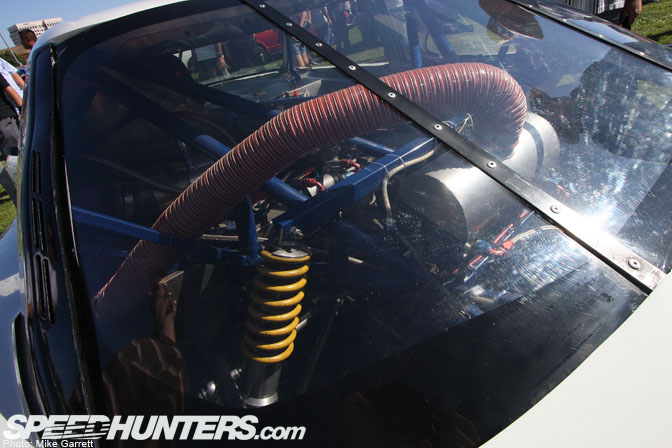 Essentially it's just an MX-6-styled body over a tube-frame chassis with a rotary engine and a Hewland transaxle. In 1989 when the MX-6 debuted, IMSA rules allowed full drivetrain swaps – resulting in crazy silhouette cars like this one.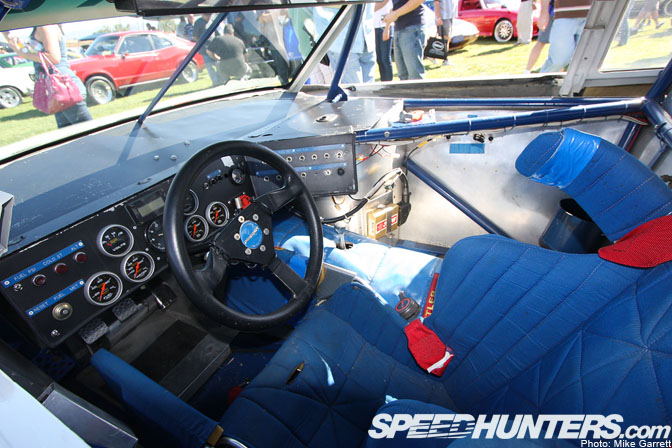 A view inside the cockpit. where John Finger drove the car to two victories in the 1990 season. Yep, no resemblance to a normal MX-6….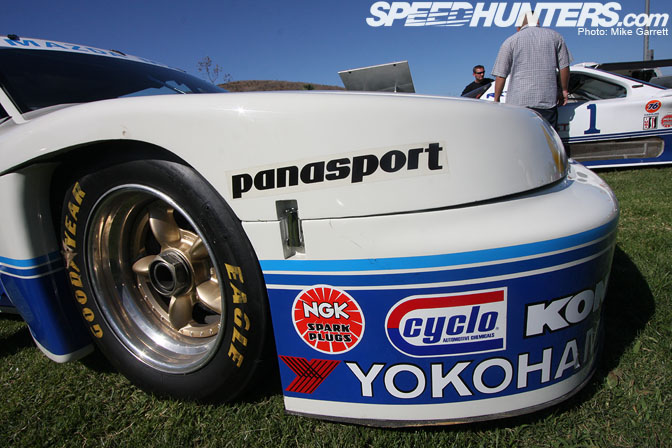 I particularly liked the car's five-spoke Panasport wheels.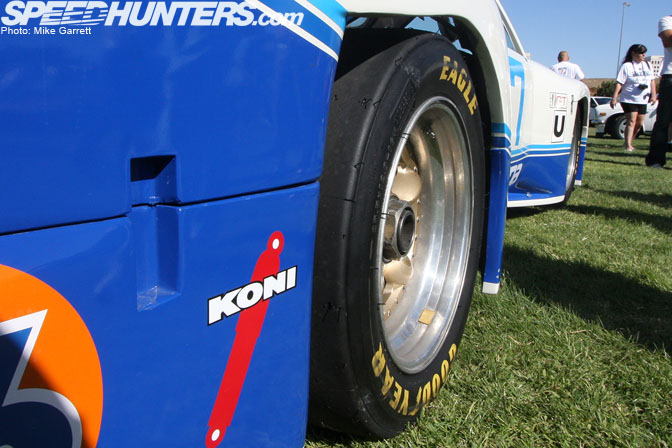 Ah yes, the flared body work and fat tires that make '80s and '90s IMSA cars look so cool…
And finally a period shot of the matching #38 on the track. Between 1989 and 1990 the MX-6's won eight races and captured two manufacturer's championships.
Oh how I wish I could have seen these cars in their heyday…
-Mike Garrett