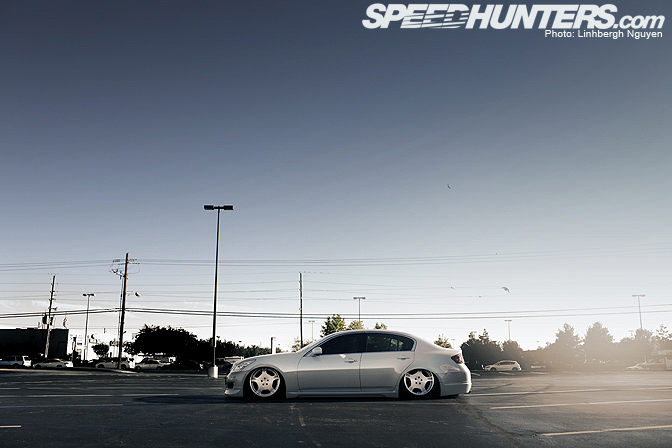 I'm currently sitting in the lounge area at the Planet Zero Anime center in Houston, Texas overseeing a room filled with JDM import arcade machines. The sun is going down and I'm working away on updating the Speedhunters website while Linhbergh is out shooting two amazing super-slammed Nissans. We've come here to shoot a raff of dropped cars in preparation for November's "Slammed" theme and Texas seems to be one of the best places to source this style of car.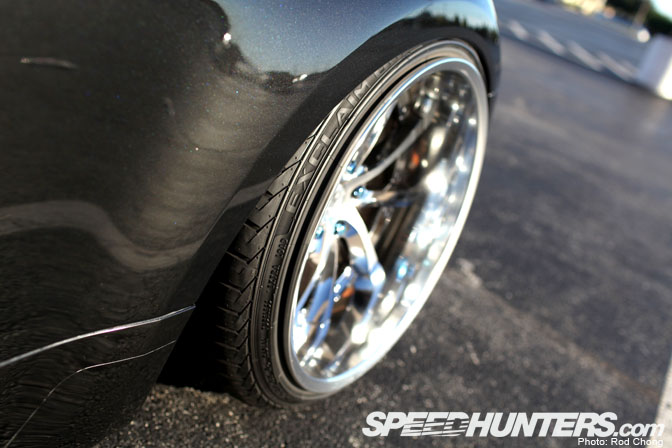 We're also gearing up to shoot the Access Zero number 42 car show here in Houston tomorrow night. Our host, John from Planet Zero has been doing an amazing job promoting the collaboration and Linhbergh and I are pretty excited to see what the Houston car scene has to offer.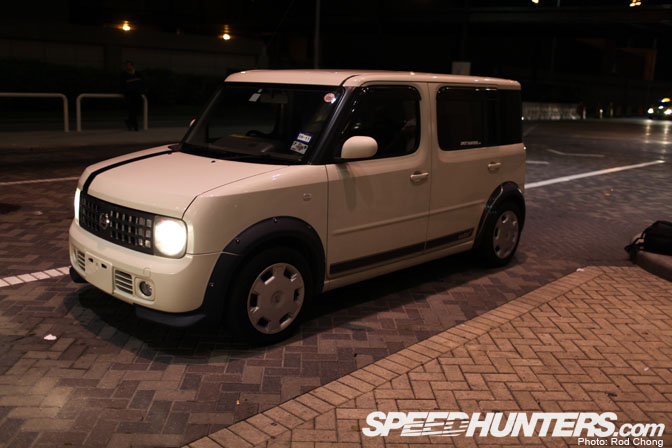 We knew things were off to a great start when this JDM import Cube picked us up at the Houston airport last night. Notice the Speedhunters logo on the rear window. It seems these guys really like our site!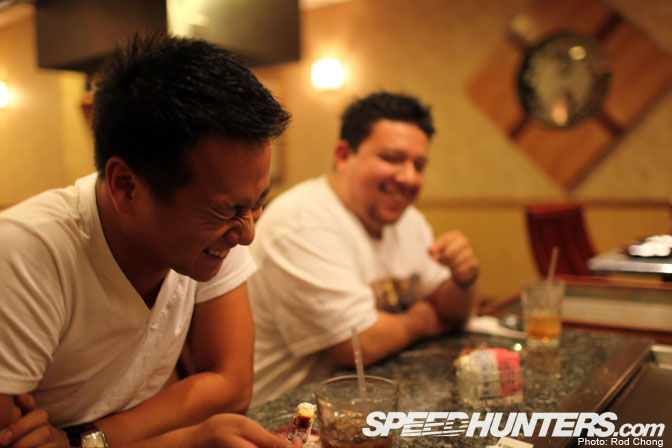 Next it was time to get some Japanese food where Linhbergh and one of our hosts Tito bonded over their deep and worryingly vast knowledge of Fast & Furious movie lines…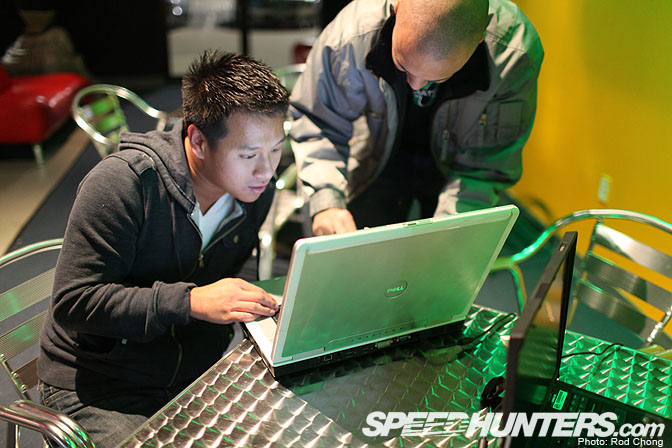 Then it was time to get down to business to do our short list of cars to do feature shoots over the course of the next 2 days.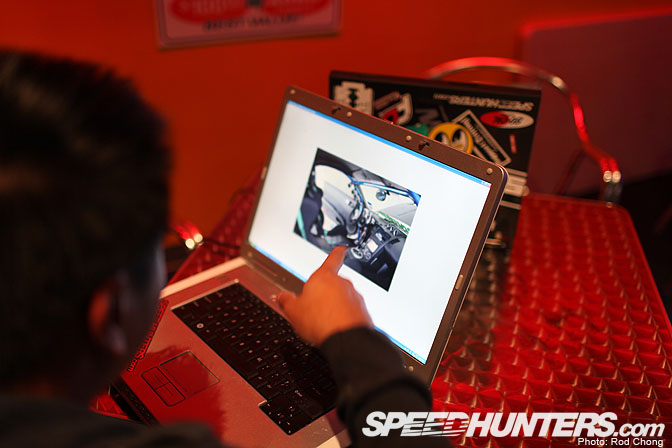 John and Tido had lined up a dizzying number of different cars for Linhbergh and I to shoot, but we had to choose which ones the focus on.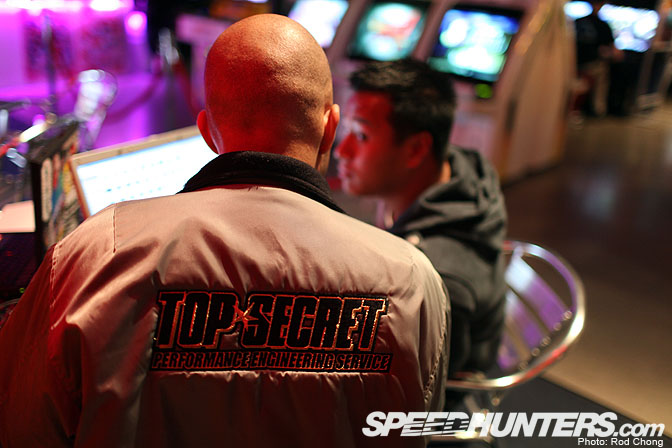 Selection done, it was time for Tito and John to get on the phone to arrange times, locations and meeting points.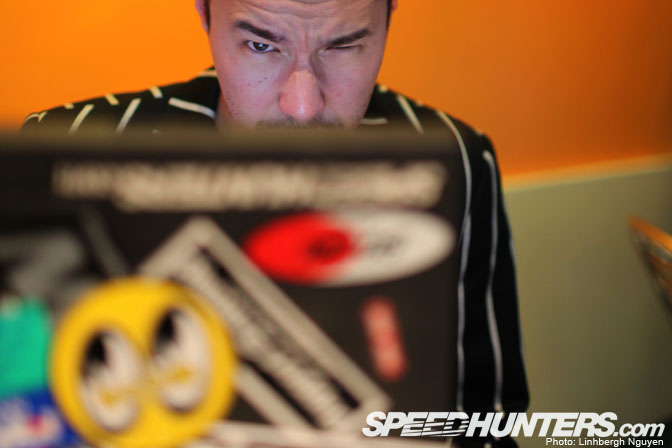 I've also been busy finishing up my Irwindale stories… hope you like what we've been putting out recently.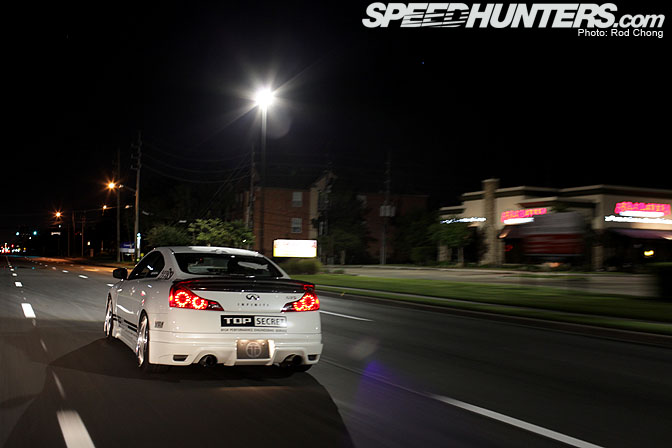 John from Planet Zero is also the proud owner of a special Top Secret built Infiniti G37 which was shown at the Tokyo Auto Salon this past January. He actually let me drive it too!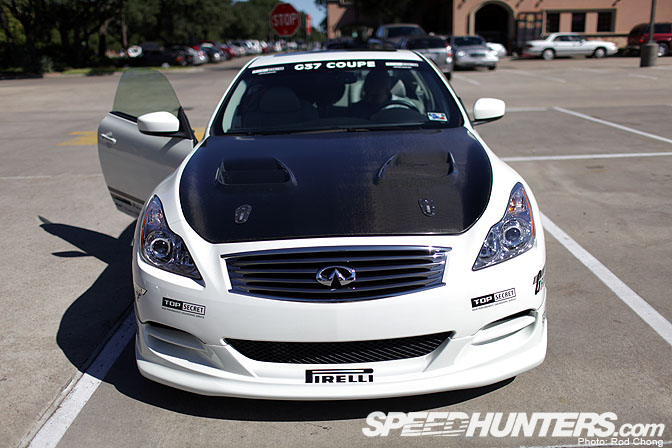 Linhbergh and him did a shoot with the car this morning, but I elected to stay to keep working away on Speedhunters stories.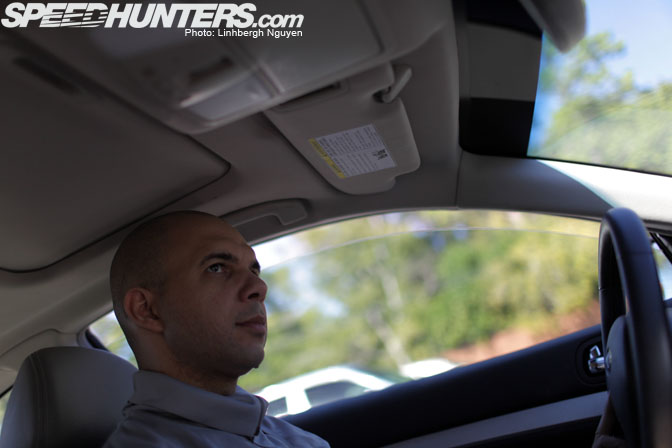 This is our host John from Planet Zero BTW…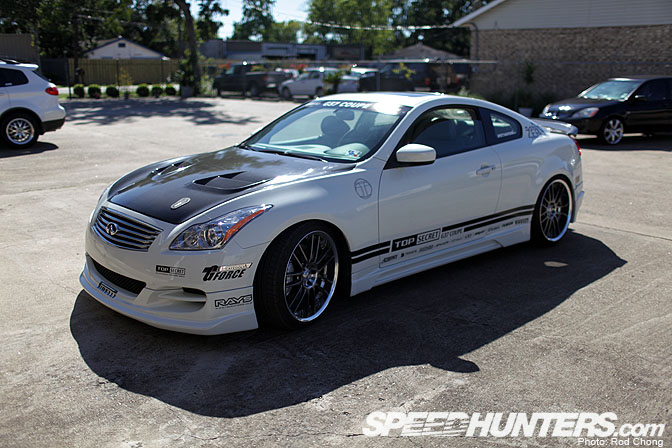 We've been tooling around Houston in the Top Secret car running errands… The car is smooth as silk and feels quite refined to drive compared to the muscle madness of the Shelby Terlingua I had in LA earlier this week.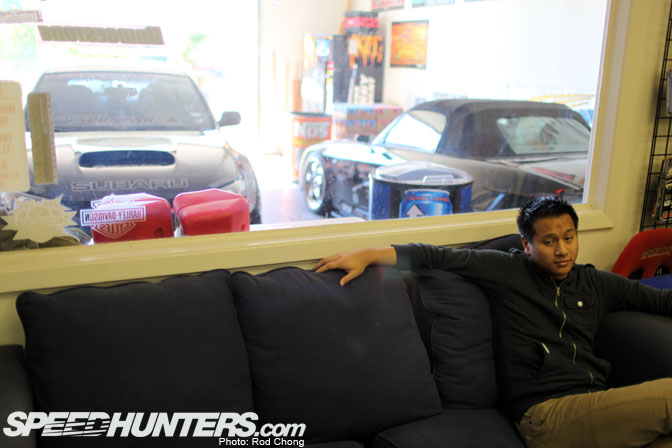 Poor Linhbergh is looking a bit sleepy having got up at 05:00 this morning to shoot the G37 at sunrise… Here we are visiting Underground Graphics where John gets a lot of his stickers done up.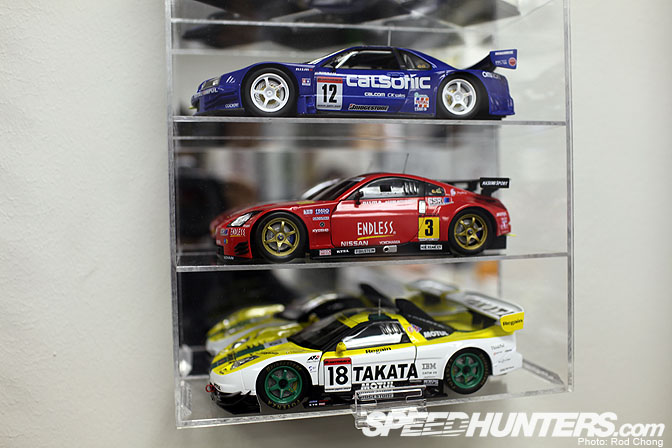 The Underground Graphics office had a rather comprehensive collection of Japanese themed Diecasts covering two full walls.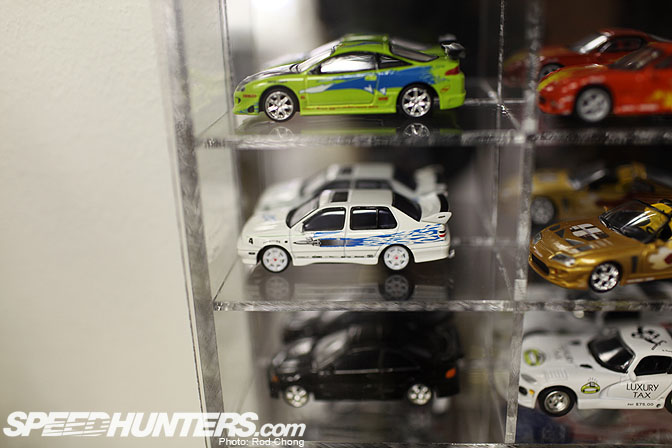 Linhbergh and I had a good chuckle about the Fast & Furious cars hahaha… Of course he could list off all the lines!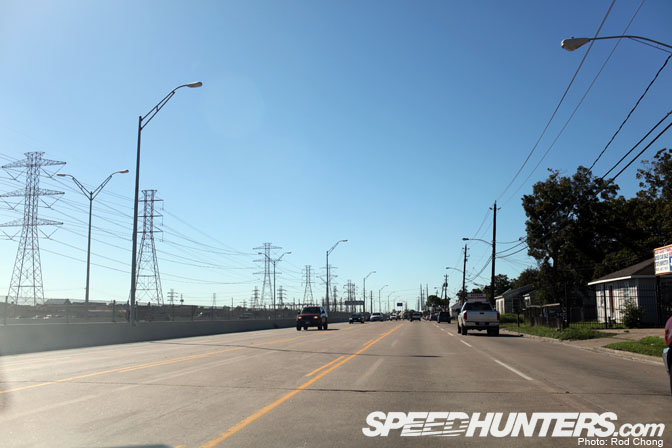 Everything does seem bigger in Texas! Even normal side roads have a hugeness about them… all very interesting. In driving the Top Secret G37 around, it doesn't seem like it would be too difficult to have a slammed car here compared to other parts of the world. At least on first impression.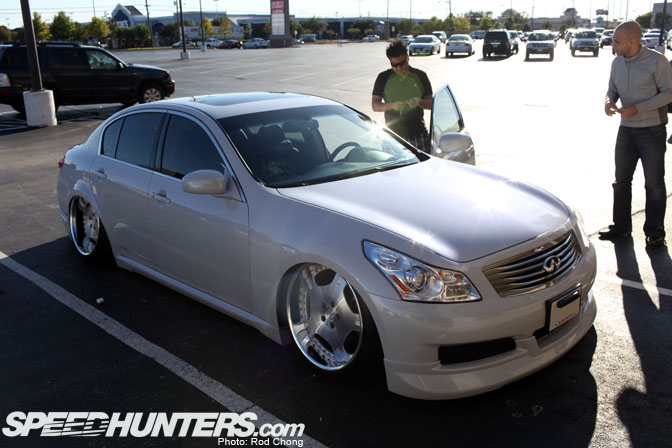 Aha now here's where things get good… one of our first cars to shoot arrives…. We've previously featured this G35 as a quick spotlight, but now it will get the full treatment.
What can I say, the car looks amazing in the flesh, especially with its new white colours.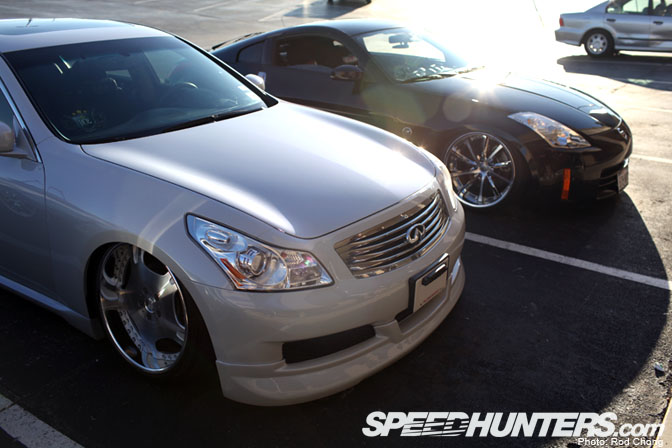 And a friend arrives… It's all good!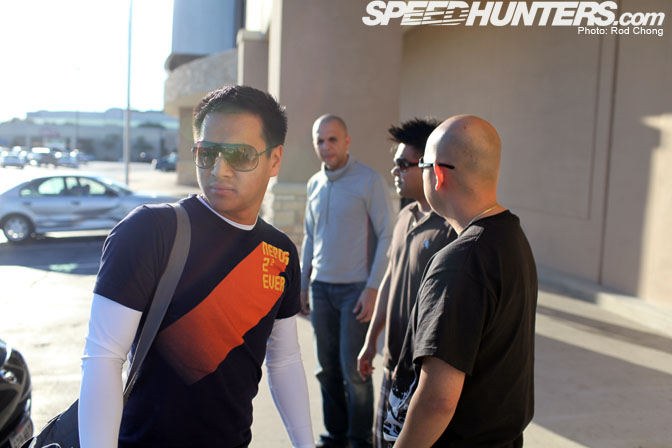 Linhbergh was drooling! Soon they were off to shoot the cars.
Anyway we're looking forward to seeing what Houston has to offer tomorrow night at the Access Zero 42 show. So if you are nearby come on down and say hi! We're also going to pick one car from the show to feature as our November "Slammed" Calendar Desktop background.
Planet Zero Anime Center
11920A Westheimer, Houston, TX 77077
Tel: 281-531-ZERO
Date: Saturday, October 24th, 2009
Time: Parking starts at 7PM (but come early)
See you there!
:R