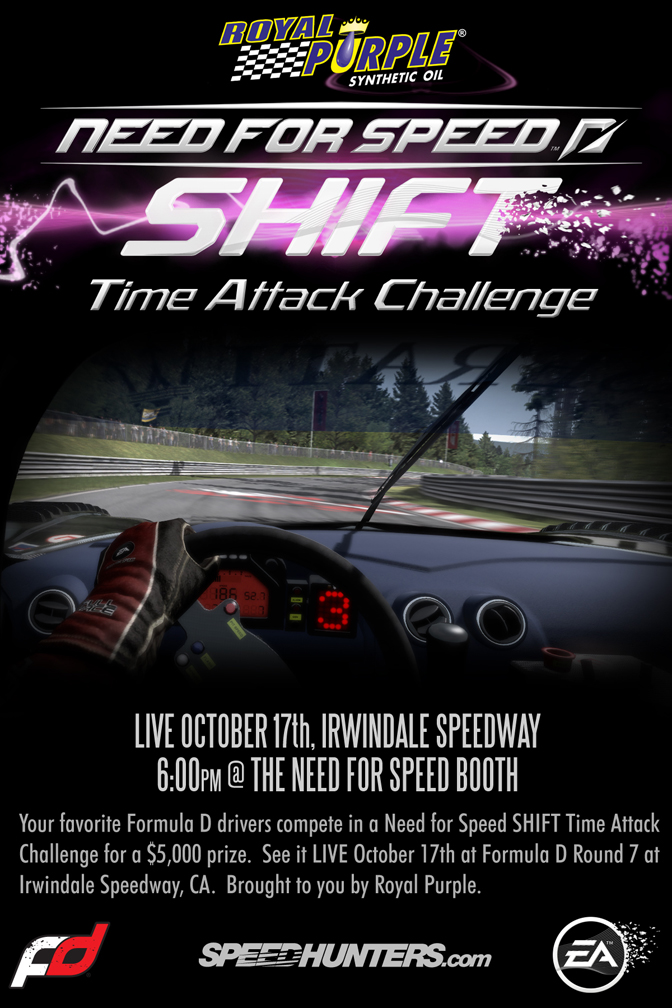 This past June we set up a pre-release version of Need for Speed SHIFT at the hotel the Formula D teams were using, while competing in New Jersey. We invited most of the drifters and teams to try out the game and provide some feedback on the physics and the in-game driving experience.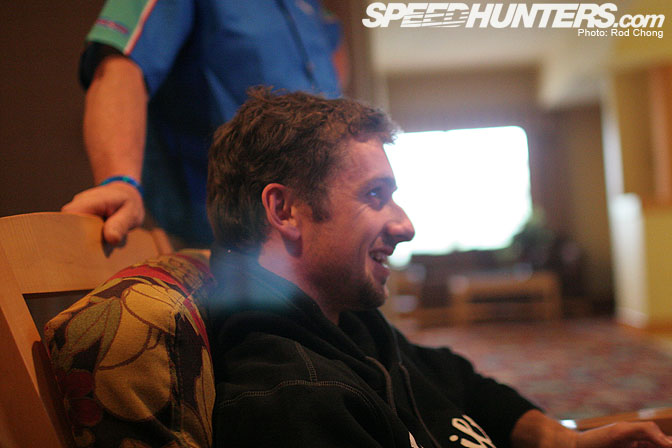 It was pretty fun, especially as some of the Formula D drivers are pretty handy gamers. Top of the class was Darren McNamara…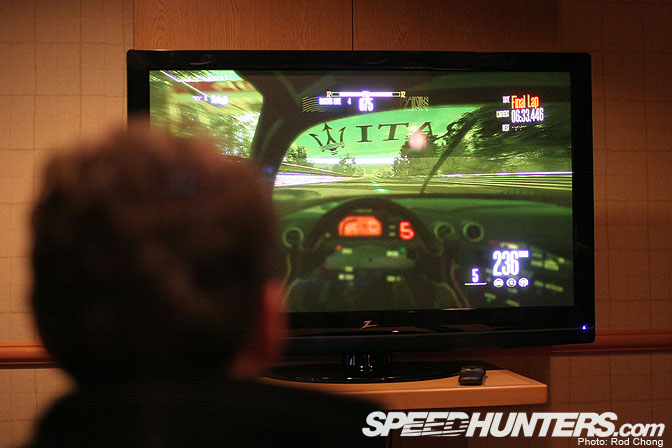 … who set some blistering times in the Maseratti MC12 around the Nurburgring Nordeschleife.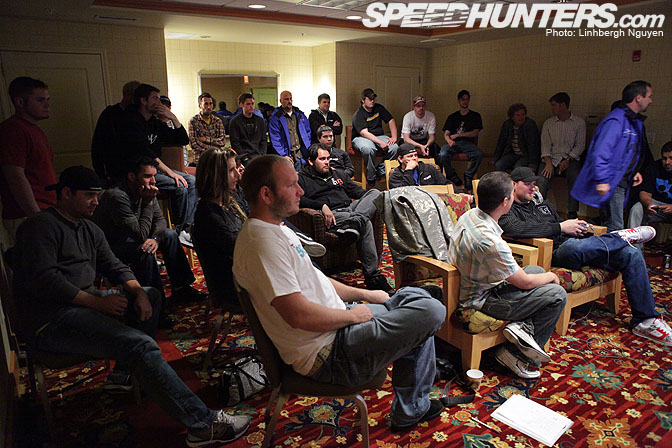 The rest of the room had their eyes glued to the screen as the gaming session went on for a good 6 hours.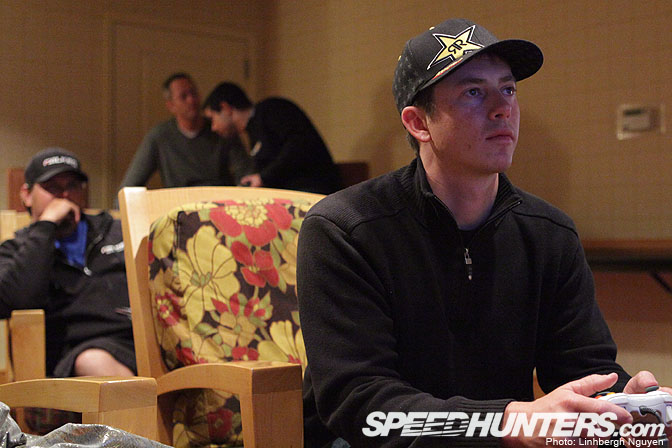 Both Tanner Foust and Tyler McQuarrie also showed some skills and put down some awesome lap times. As the day went on, people started to compete with each other for best time.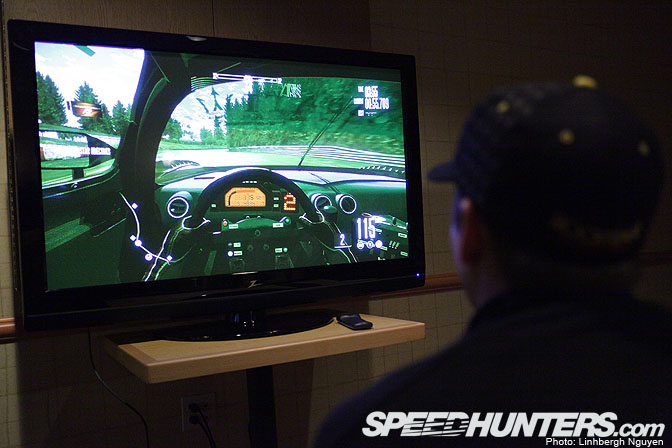 So this got me thinking… what if we turned this informal competition into something more serious?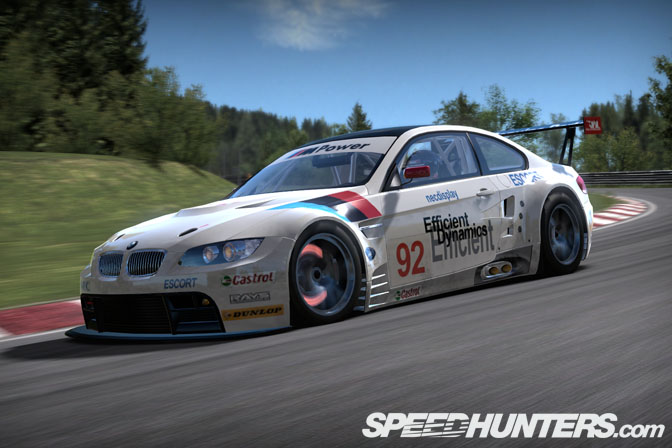 So we pitched the idea of an Irwindale-based gaming competition to our friends at Royal Purple and they agreed to sponsor an event. Formula D also agreed to integrate the competition into the the proceedings at Irwindale so we're now set to go.
At 3PM this Thursday, the top Formula D gamers are going to meet up at the Need for Speed booth to hotlap the BMW M3 GT2 around the Brands Hatch Indy Circuit.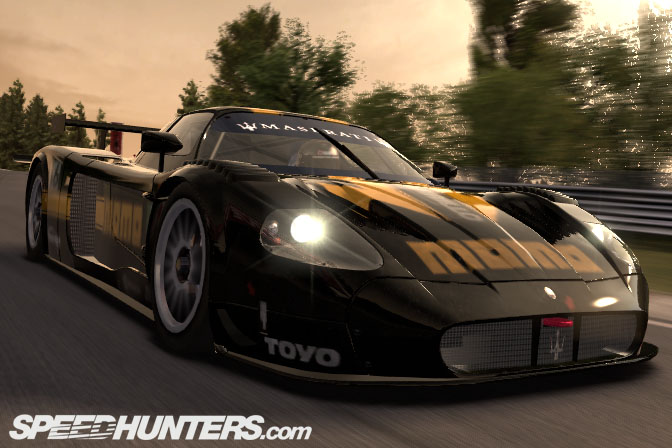 Then this Saturday, October 17th at 6:00 PM, immediately following the Top 32 tandem battles, the top three gamers from Thursday's qualifying round will drive the MC12 around the Nurburgring Nordeschleife. For me this is one of the biggest challenges of the game, especially with all the assists turned off, so we want to push the FD drivers and have them set these times in front of an audience. Royal Purple has put up a purse of $5000 USD for the winner so it will be interesting to see who comes out on top. One person to beat will be Darren McNamara, but I know some of the other guys are already practicing!
Should be fun.
;Rod