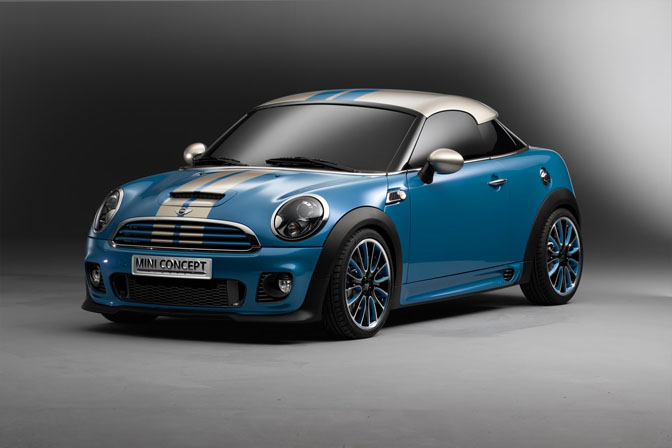 Just in time for BMW month, here's an interesting bit of news coming out of BMW's Mini division. The newest model coming to the always-expanding is the Mini line is this new coupe model, which will be on display in concept form at the upcoming Frankfurt Motor Show. As the name suggests, this car takes the familiar Mini styling and adds a sweeping coupe treatment to the rear.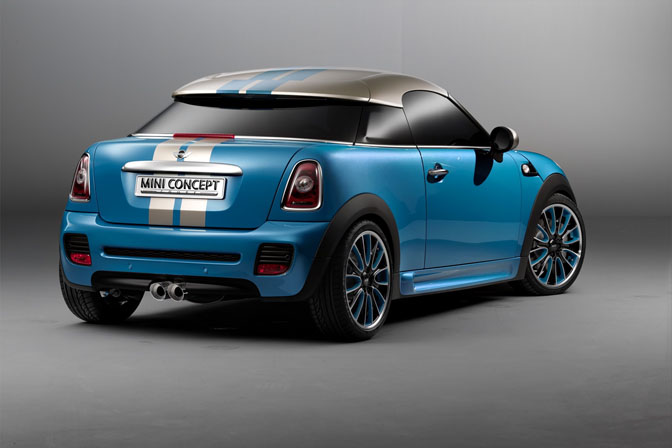 It's certainly a drastic change from the boxy style of the standard Mini and the Mini Clubman. They've also managed to somehow make the car look even smaller…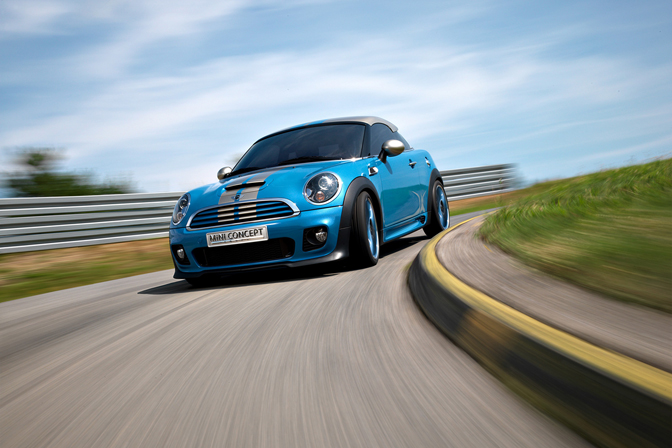 According to the press release, the Mini Coupe will come with the high performance John Cooper Works powertrain, but standard models could also become available.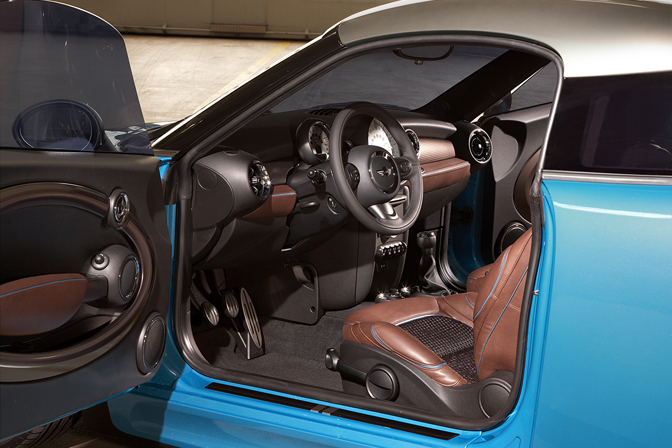 It's been awhile since I've sat in a Mini, but I can't say that the coupe looks too accommodating to those of us over six feet tall. Hopefully the cockpit is larger than it looks in the photos…
Possible headroom issues aside, it looks like it'd be a blast to drive.
I wonder how many people will consider this over a standard hatchback Mini?
-Mike Garrett