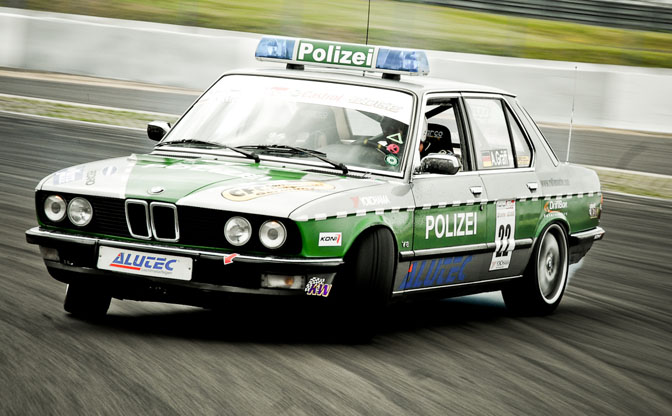 Most drift cars in Europe start their track life having seen a lot of
street time, and it needs to be said that not a lot of cars on this
side of the pond have seen as much street time or is as well known as the Polizei drift BMW driven by Alexander Gräff in the
Pro class of International Drift Series.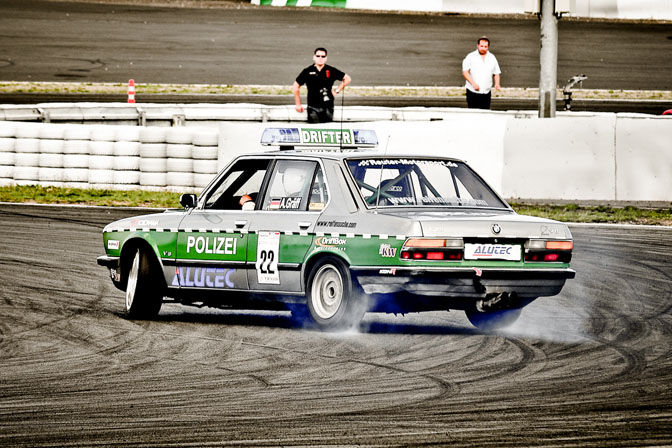 The car is originally a 23 year old BMW E28 525e. The engine was
swapped to the 4 liter M60B40 motor out of an E34 and underwent a good
deal of modifications.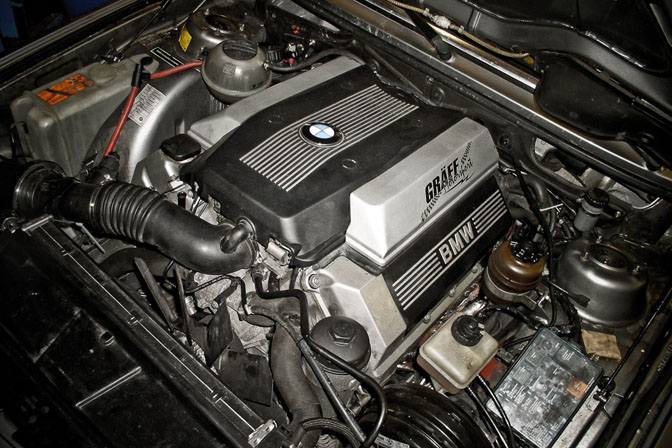 These include a revised chip, exhaust system, sport air filter, 100 cell catalytic
converter, new intakes and custom camshafts to bring the power output
from the stock 286 PS to 387PS.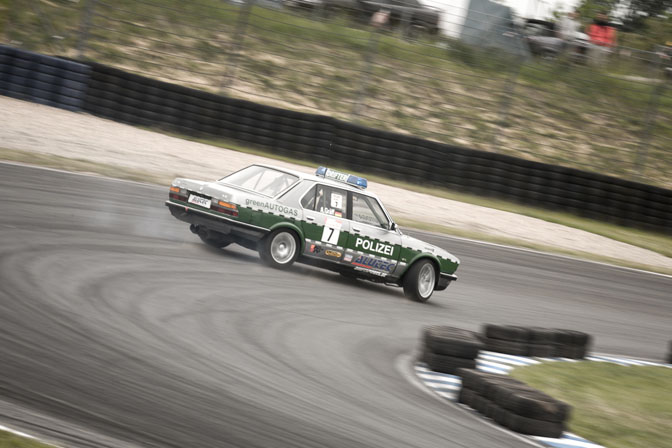 The car also features an FIA spec roll cage and Sparco lightweight
racing buckets. Alex is 40 years old and has been drifting since 2000,
competing professionally since 2008 in his Polizei BMW.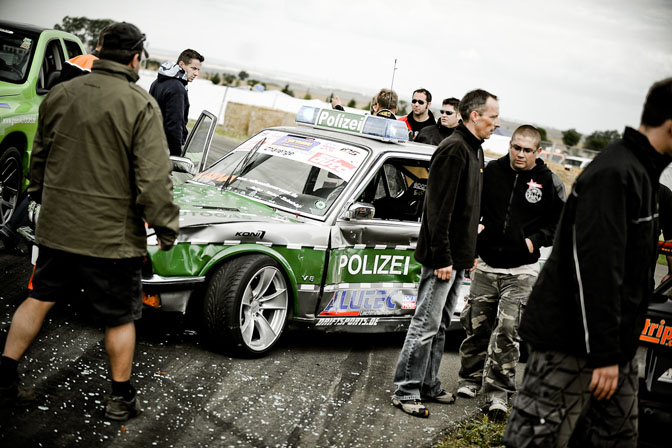 As wonderful as the story sounds, during one of the practice runs at
round 5 of International Drift Series, a collision resulted in Alex
totaling his car as well as the E30 M3 belonging to his wife. Luckily,
there were no injuries bar minor bruises.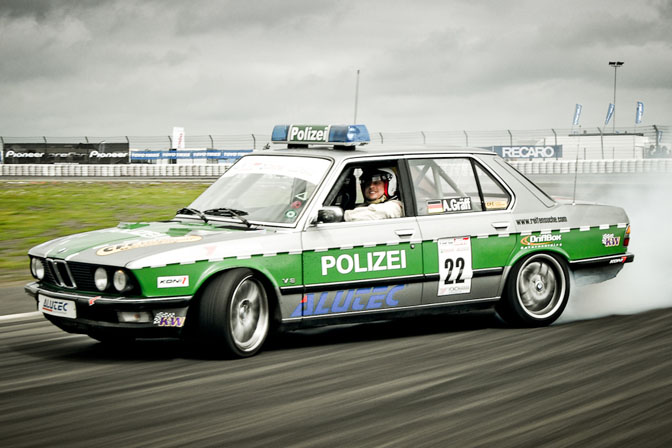 I hope to see Alex back in the drift scene with a fresh new
police car and wish him, his wife Corinna and Bianca (the passenger in the M3
at the time) a speedy recovery!
-Alok Paleri