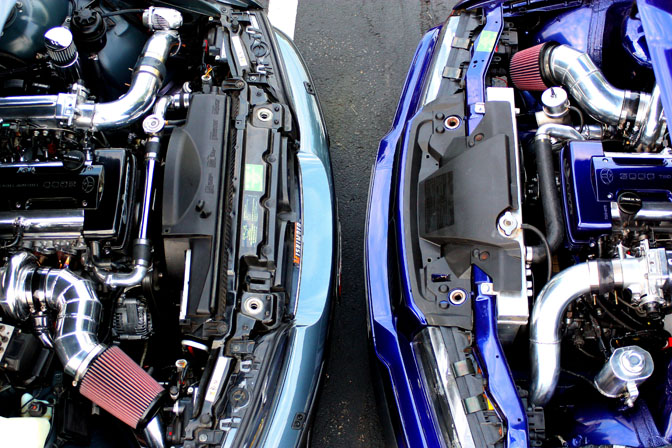 The other day we got an email from our buddy Ernie Manasala at NOS Energy Drink. Seeing how it's BMW month, Ernie wanted to share a couple photos of some BMW's built by his older brother Mike at E-Shift Performance in New Jersey. As you'll note from the opening shot, these aren't quite your typical "Euro" Bimmers…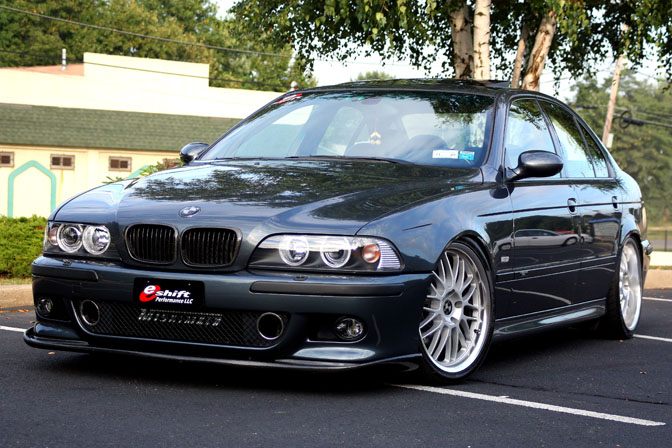 First is the stunning E39 M5 (a real one?!) that looks pretty normal on the outside…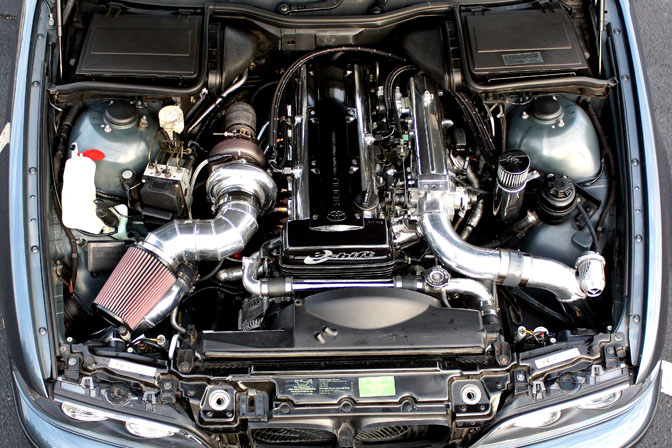 …but under the hood is a Toyota 2JZGTE with a single turbo conversion. Shhh… I think you can hear the purists groaning.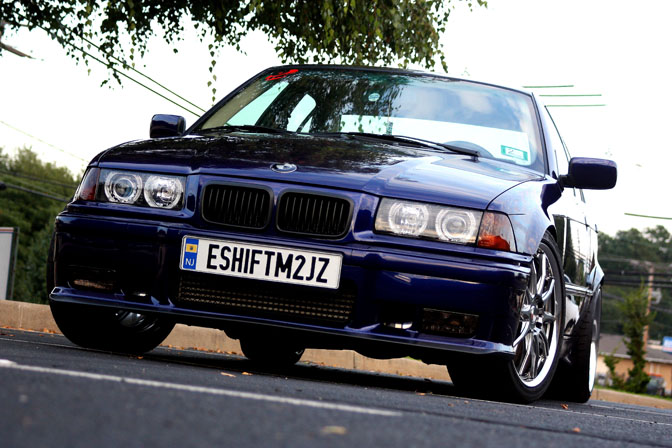 If that wasn't enough, they've also built a matching E36 two door.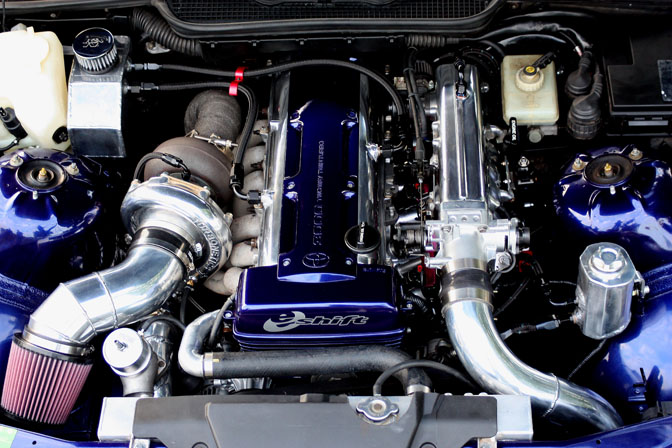 Like the E39, it also has a big turbine 2JZ under the hood. Both of the engine bays look immaculate!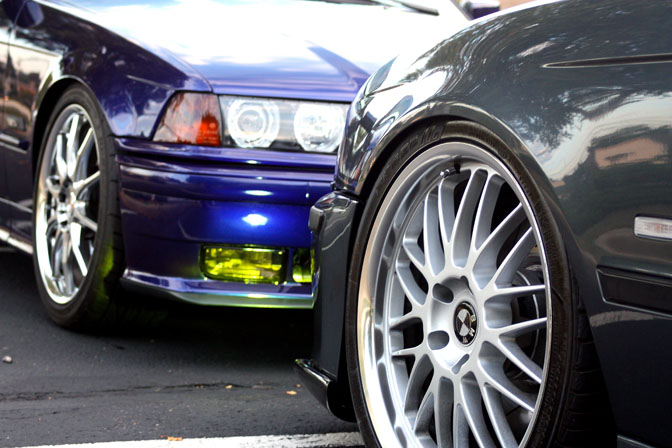 Thanks to Ernie for sending us the photos, and thanks to Mike at E-Shift for keeping things interesting with his BMW's.
-Mike Garrett