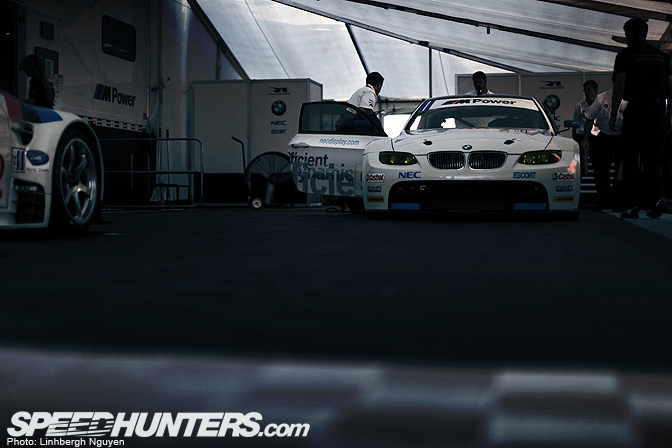 When you have the time to actually witness a professional racing team do what they do throughout the course of the day, you can't help but to feel intimidated. I had the honor of being a guest with the BMW American Le Mans team and had the opportunity creep, snoop, and stalk the team and their drivers throughout the course of the weekend. This being my first real motorsport and the first non-rice event I've shot, there was a bit of a culture shock as I started to experience the world of real professional racing. Here's a few photos from Friday's practice and qualifying from my time with the boys at BMW.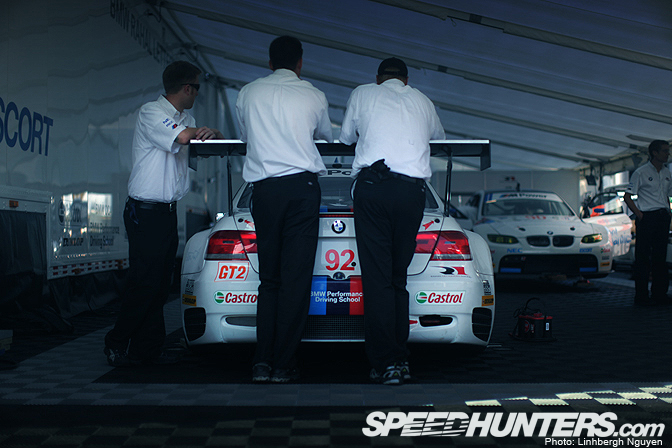 The BMW paddock can be likened to a laboratory. The sense of utter cleanliness is your first impression as you step under the awning. The overall whiteness of the team's color scheme and livery also brings that sense connotation of the German mentality of surgical precision, and perfection. Here's a shot of Tommy Milner's car in the foreground followed by Andy Priaulx's car in the background.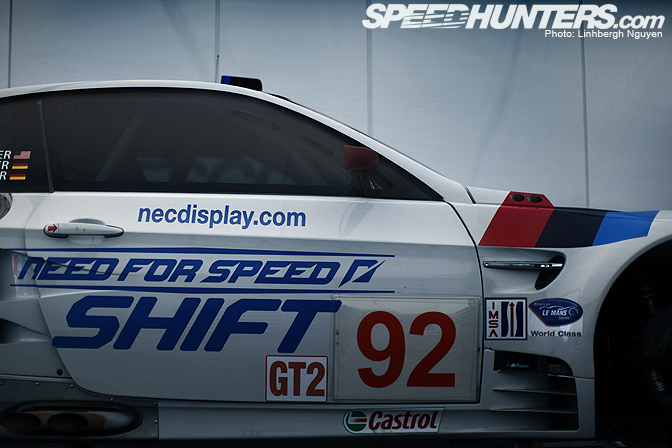 Tommy Milner's BMW M3 GT2 is sporting Need for Speed vinyl this weekend in conjunction with the recently released SHIFT game.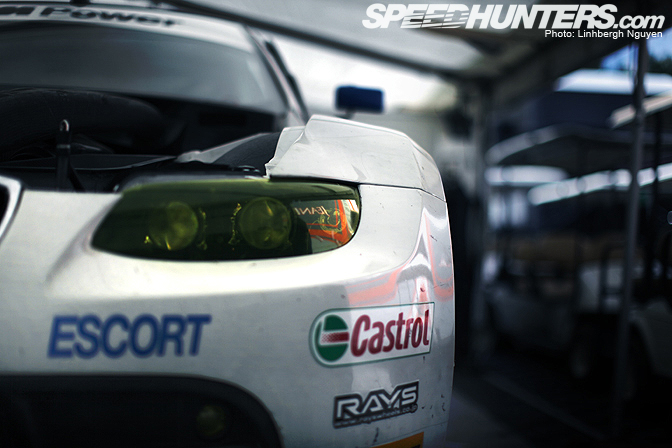 Pretty much any angle on this car is aesthetically stunning.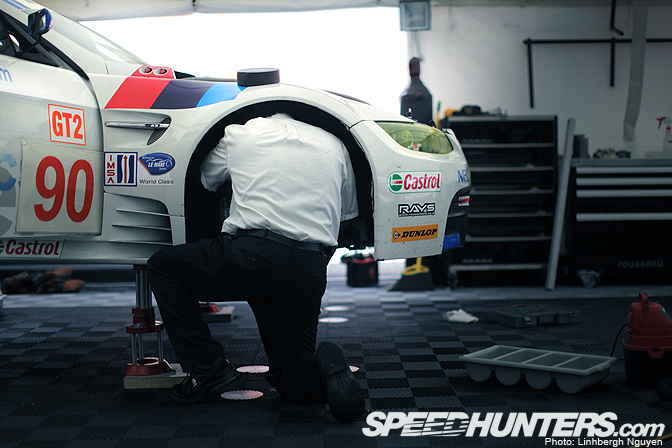 I don't know how these engineers keep their white shirts white as they work on these cars! But, here's a shot demonstrating how deep these wide bodies fenders really are. The Engineer is almost completely engulfed by the wheel wheel while adjusting the alignment.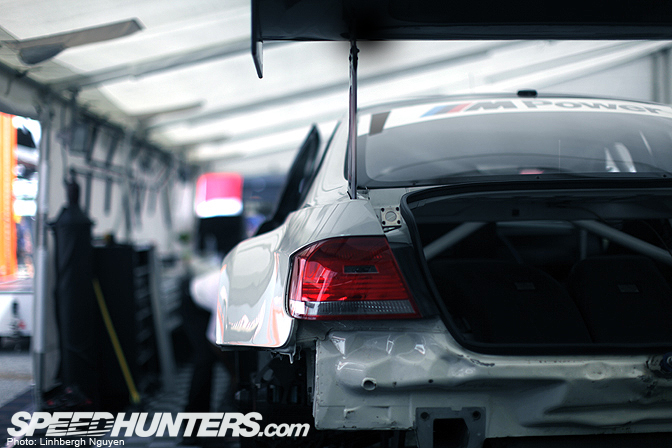 Like I said before, there really isn't a bad angle on these cars!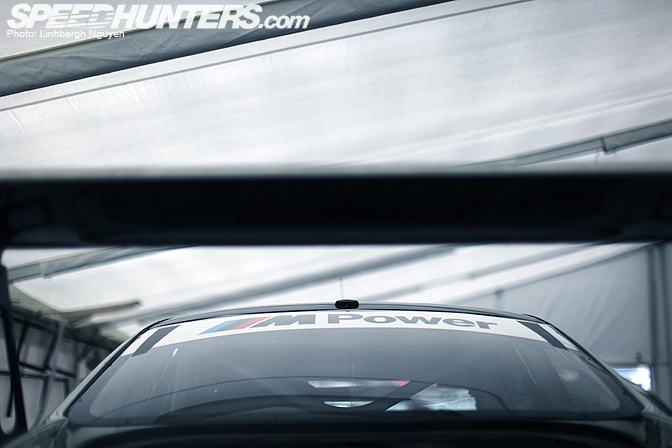 You can sense the serious cleanliness of the BMW paddock in this picture.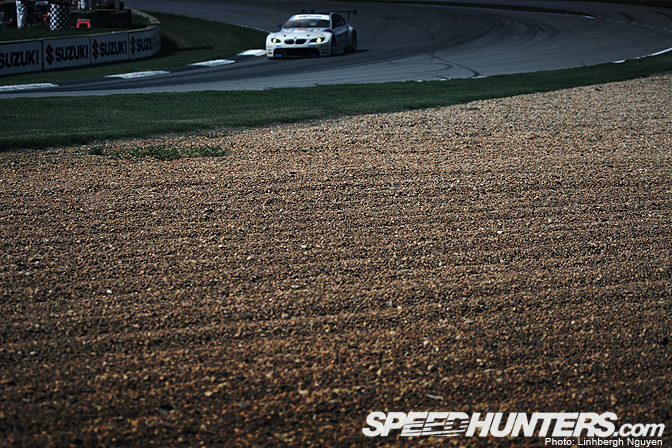 And now, we'll walk out from the paddock and follow the car onto the track. Here's the number 92 BMW, being driven by Dirk Muller (who also shares the car with Tommy Milner and Jorg Muller), coming around turn 1 during qualifying.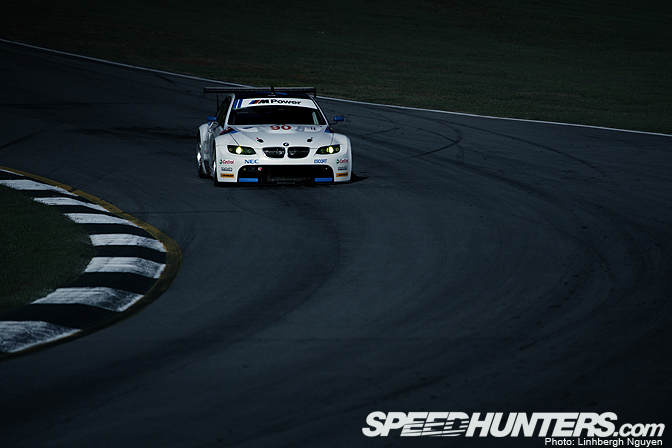 And here's the number 90 BMW, being driven by Joey Hand (who also shares the car with Bill Auberlen, and Andy Priaulx), about to enter into turn 10, the last corner of the Road Atlanta circuit.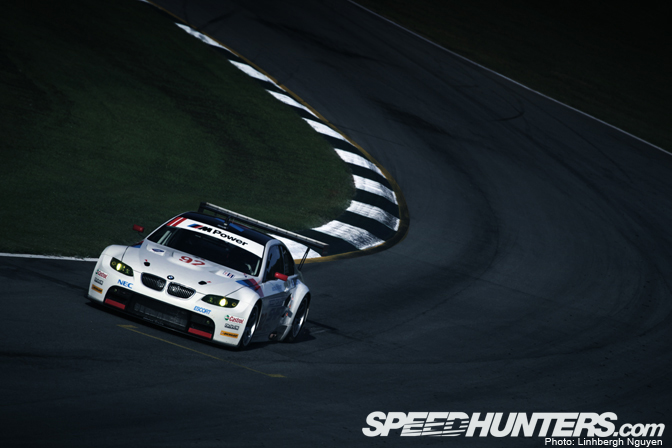 The number 92 exiting out of turn 10…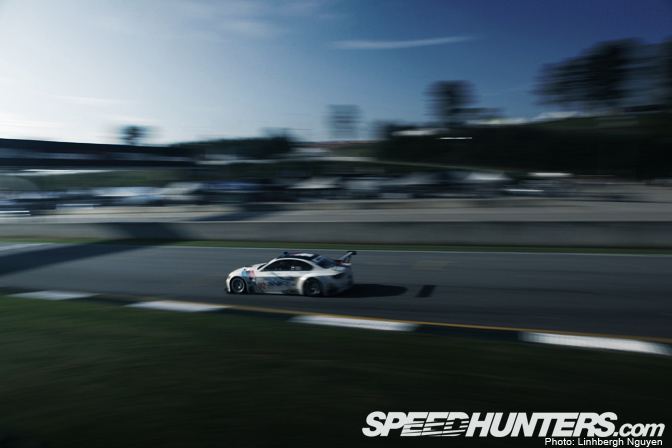 …and down the pit straight!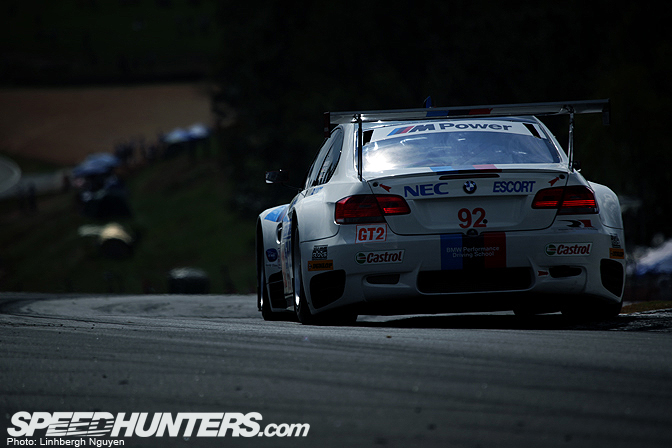 The number 92 BMW enters into turn 2 and what is the start of "the Esses," a series of chicanes on Road Atlanta.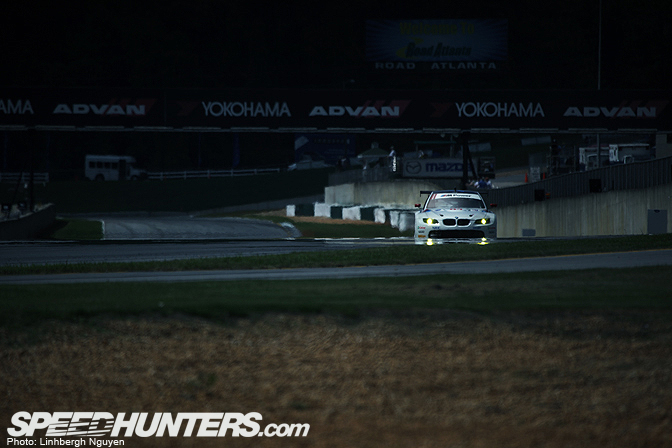 Another shot of the number 92 BMW coming down the pit straight and getting into position before throwing the car into turn 1.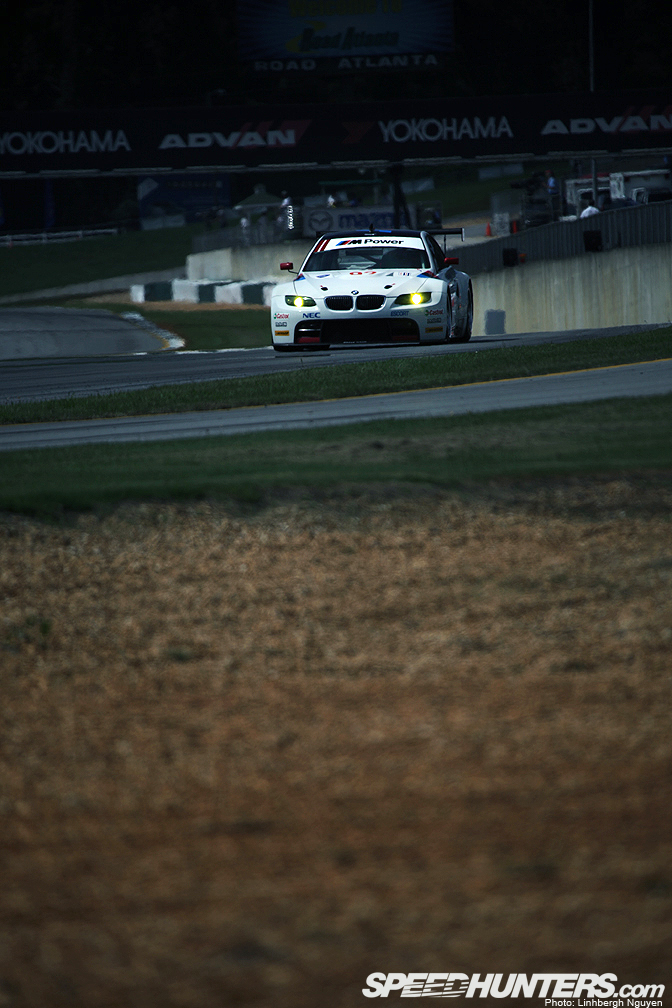 As I'm writing this, the sky is letting go of whatever water or moisture it has down onto the track. We will see in the next few hours if Road Atlanta turns into a river –or even a lake!
The number 92 BMW qualified fourth, and the number 90 qualified fifth in the GT2 class.
-Linhbergh Nguyen