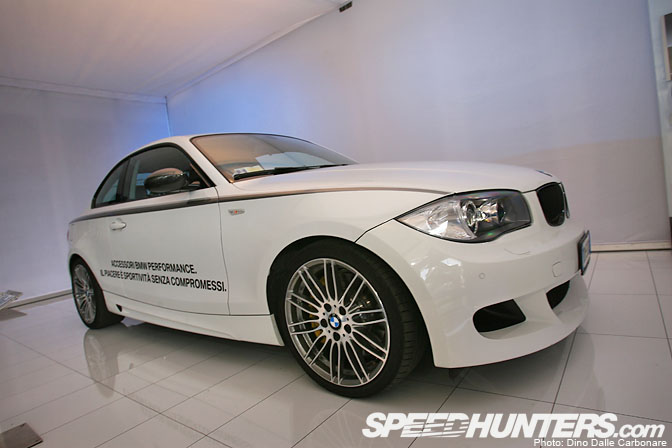 When at Imola the other week I spotted a couple of interesting looking factory modified BMW's sitting in the paddock. First up the 123d here is fitted with the full BMW Performance package, which adds some tantalizing parts like the sportier front bumper, side skirts with air intake…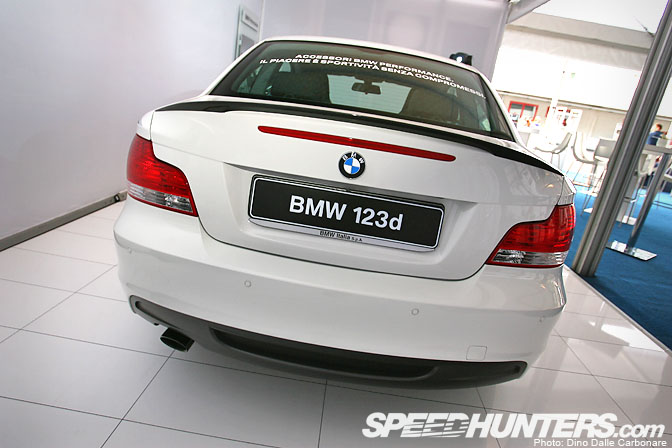 …and a nice carbon lip spoiler.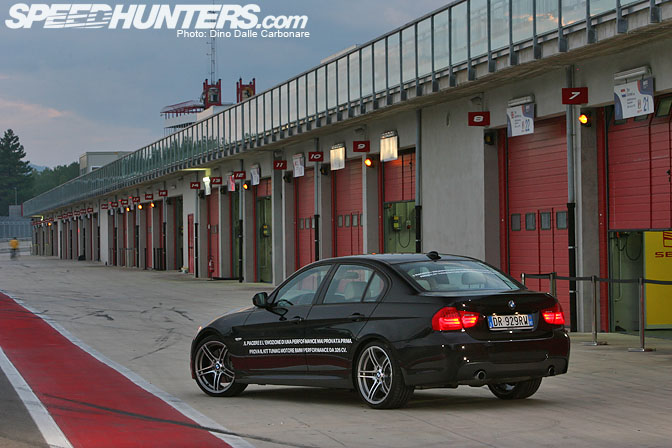 Sitting next to it was this 335i sedan, wearing some very aggressively styled 19-inch wheels. We asked the guys at BMW if we could take the car into the pits to grab some quick pictures, something they were more than happy to arrange.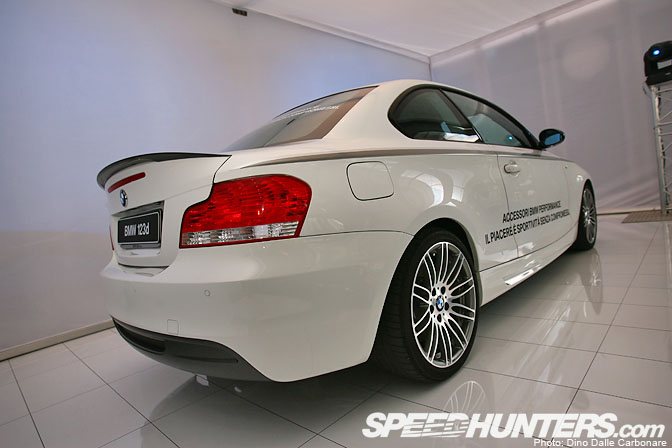 The 1-series however had already been moved into the little display booth in the BMW hospitality area, but it didn't matter as the tiled floor and excellent lighting made for a nice ambiance.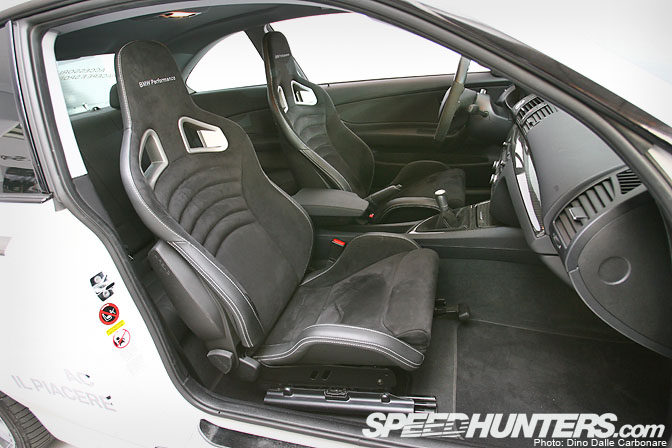 The exterior package is joined by a pair of reclinable bucket seats, clad in soft suede and leather. They are even fitted with a side airbag, just in case things go wrong.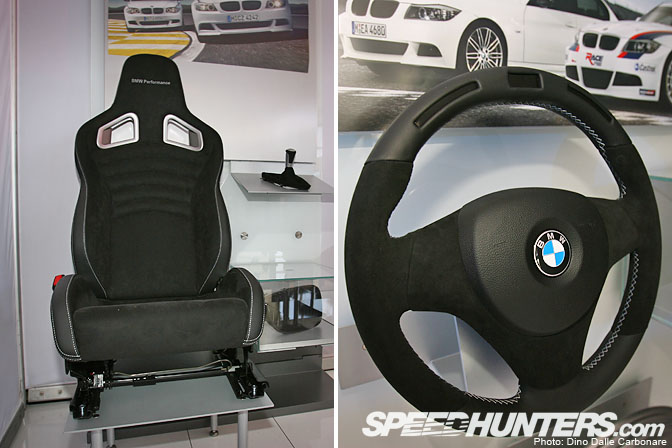 They are accompanied by the sports steering wheel, which on top of the suede leather features a digital display on the top part of the rim and sequentially lit LED strips just like on an F1 steering wheel.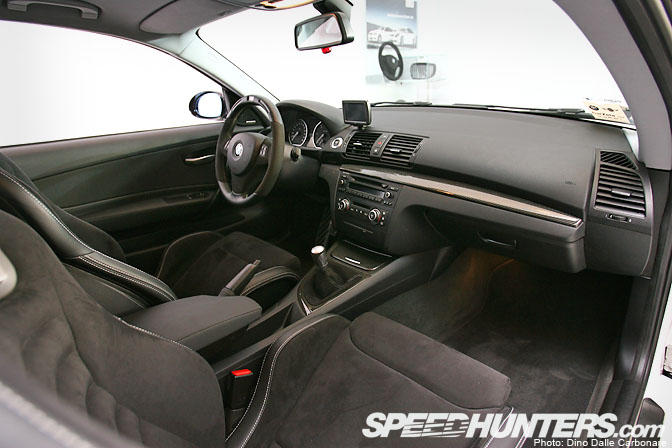 The BMW Performance treatment is topped off with carbon fiber trim for the interior.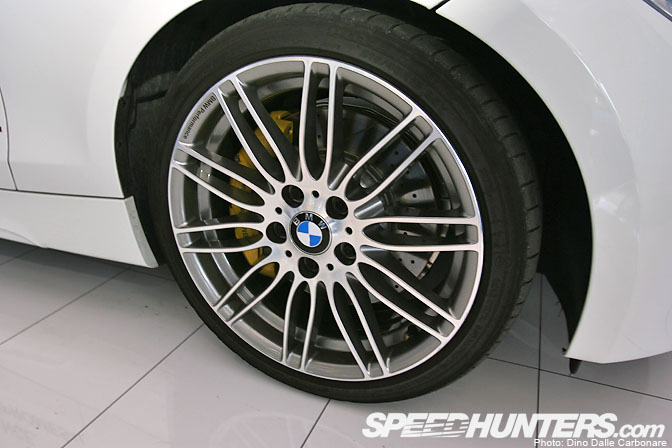 The 123d rides on special 18-inch wheels and Bridgestone Potenza tires. Lowered suspension help sharpen up the handling while the massive 6-pot calipers from the 135i keep braking under control.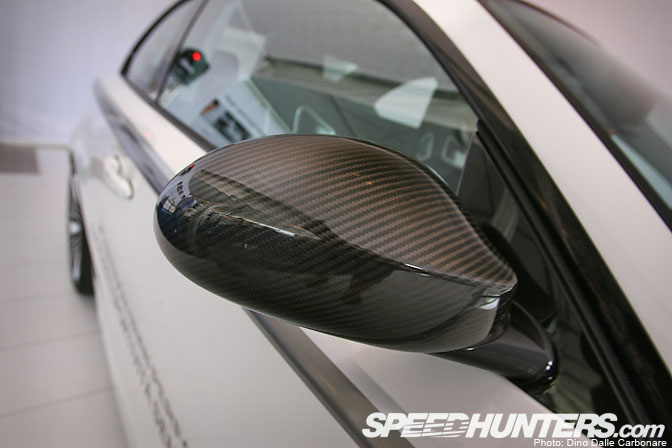 Carbon mirrors are the cherry on the cake!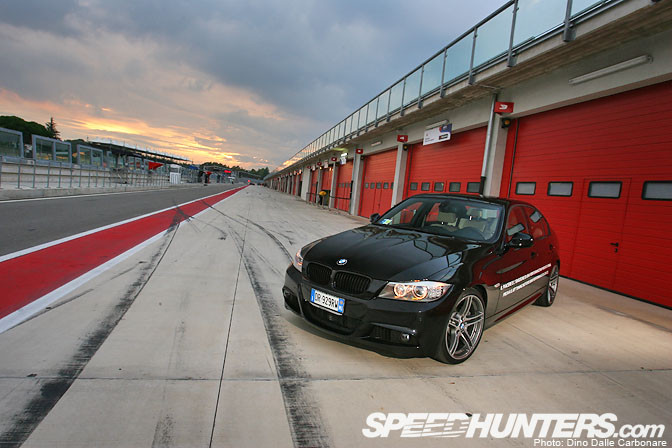 The sedate look of the 4-door 335i has been spiced up with BMW Performance front and rear bumpers. Notice the blacked out grille, a very nice touch.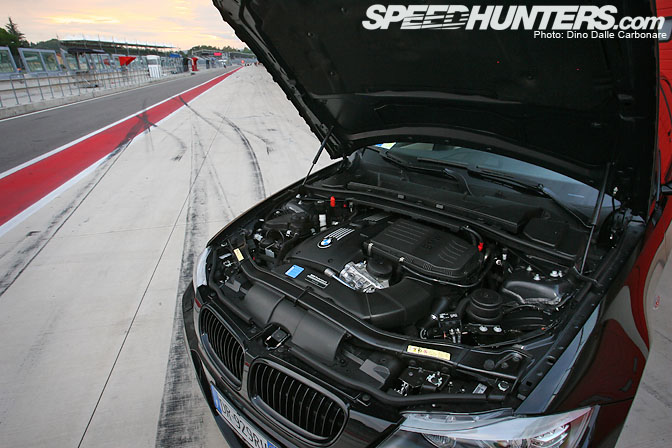 Under the hood the twin turbocharged 3L straight six has been remapped to offer an additional 20 HP, bringing power up to 326 HP. Torque gets a nice bump too.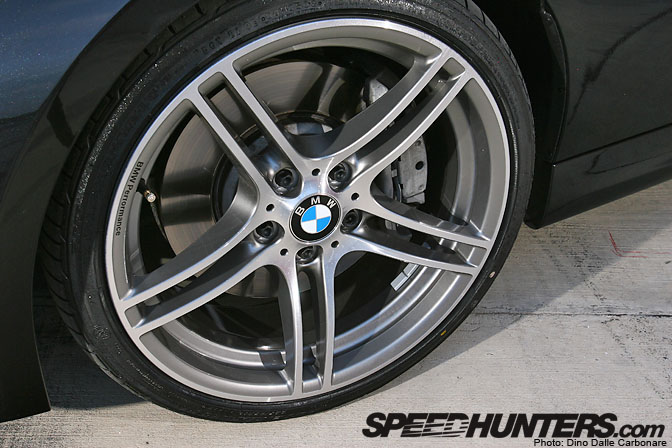 Here is a closer view of those BMW Performance 19-inch wheels. Would have been nice to see the same 6-pot brakes from the 123d used on the 335i, as I'm sure they would definitely come in handy given the power and weight of the larger car. It is great to see BMW is giving enthusiasts top quality products to spice up their cars, let's hope the line-up will grow in the future with all other BMW models being catered for.
-Dino Dalle Carbonare