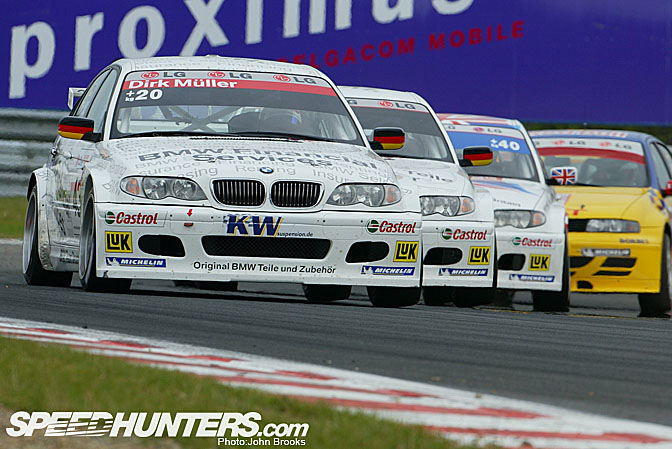 I was ploughing through the archive today looking for material for a couple of SpeedHunters' BMW assignments when I came across this shot, I thought why not? It was taken on the opening lap of the first ETCC race held at Spa back in July 2004. It has a strong BMW theme and I remember being pretty pleased with it at the time, double page spread in Sport Auto as I recall, making Editor Schurig happy. Of course it is pure luck to get such symmetry but as Gary Player once said " the more I practise, the luckier I get".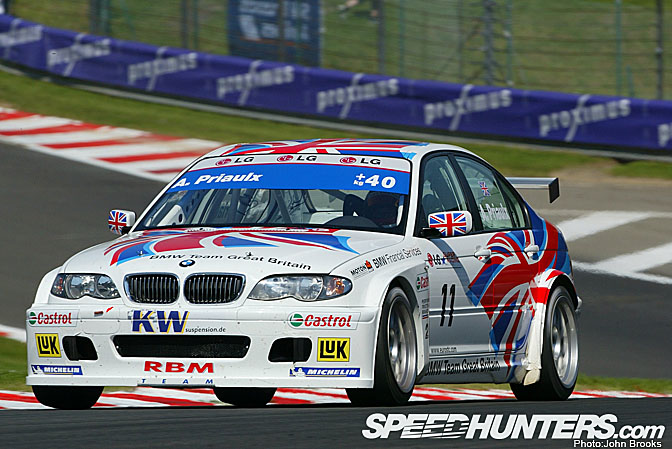 There were three really top line BMWs in contention for the ETCC title that year with the under-dog being Andy Priaulx in the Team GB car. For Andy the Spa races were solid points scores, 4th and 5th keeping the tally rolling along. The problem was the Schnitzer team and the Mullers, Dirk and Joerg.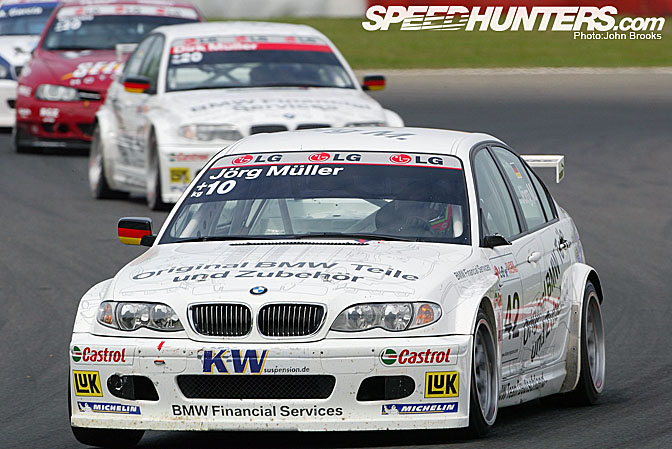 Race one saw Dirk lead Joerg home with race two the reverse order happening, so both of Andy's main rivals gained ground on him…………………..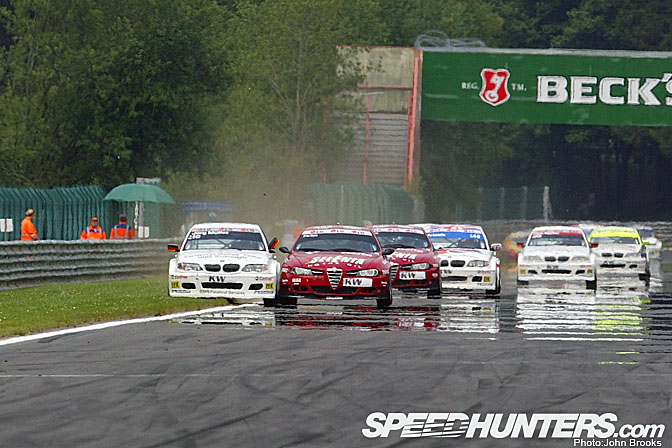 And speaking of rivals the season was not all about BMW. There were factory efforts from SEAT, Peugeot and Ford. But their closest opponents was the squad of Alfa Romeo 156 S2000s. At Spa the lead driver for the Italians was Augusto Farfus, who led race two till he had to serve a drive through penalty for this bit of mischief on lap two as Joerg attempted to pass………………the cars are flat in fifth climbing up the long Kemmel Straight to Les Combes, so repeatedly biffing the car next to you and putting them on the grass is regarded as a bit much………….I am pleased to report that my man Joerg did not lift…………..when I asked him after the race about the incident he looked surprised that I even considered the possibility that he would take his foot off the gas for a second………………..
Ironic that in 2009 they are team mates and Joerg is supporting the Brazilian's title chase…………………..
More ETCC/WTCC BMW magic later in the month.
John Brooks