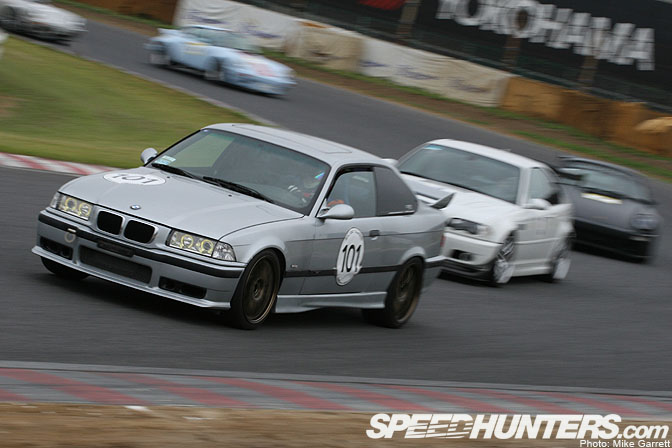 One of the most prominent features of Japan and its people is the ability to modify outside things to make them their own. This applies to cultural elements as well as automobiles. We've seen examples of this on everything from hot rods and kustoms to Rauh Welt Porches, and I figured I'd kick off my BMW features with a gallery of BMW's from the land of the rising sun.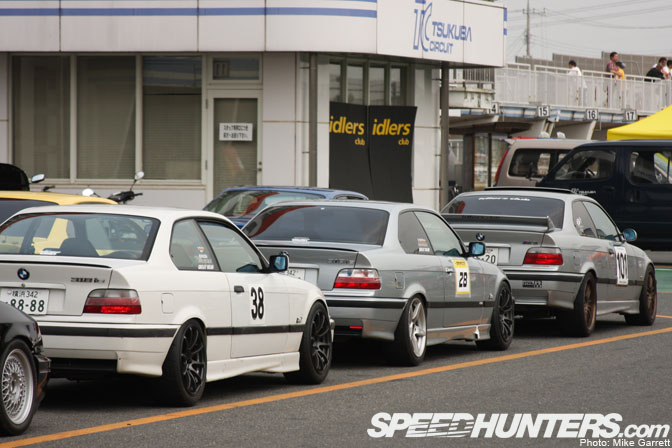 For this post, I'll stick to familiar territory for me – Tsukuba Circuit. During my many outings to Tsukuba, I found BMW's of all types running on the iconic circuit.
Here are a few of my favorites in no particular order-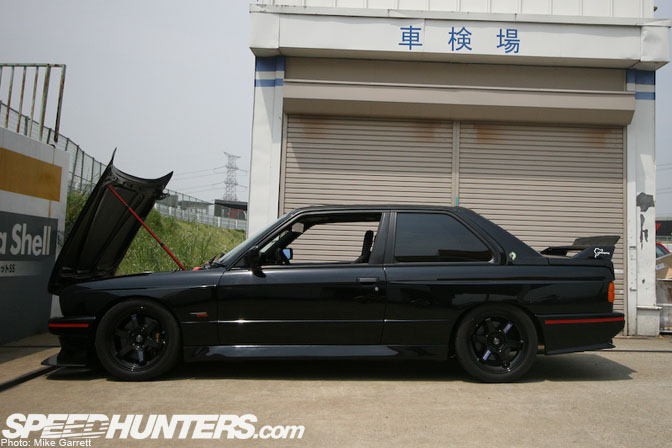 I'll start with this black on black E30 M3 spotted at an open track day last spring. Honestly, have you ever met anyone who hasn't lusted over the original M3?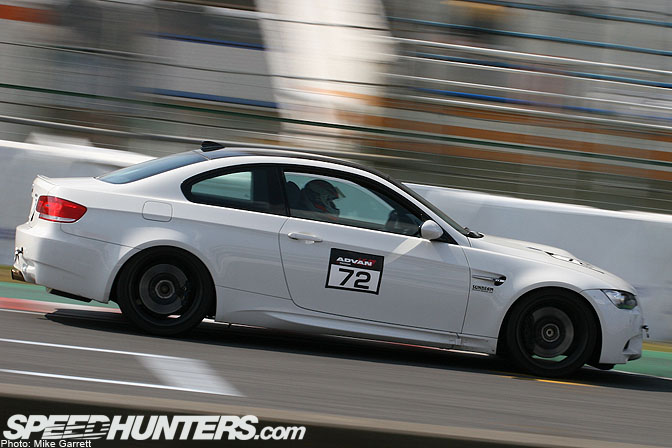 This is the Sunbeam E92 M3 as it looked in the spring of 2008. If you haven't listened to the E92's high winding V8 breathe through a high quality exhaust system, I recommend you look into it.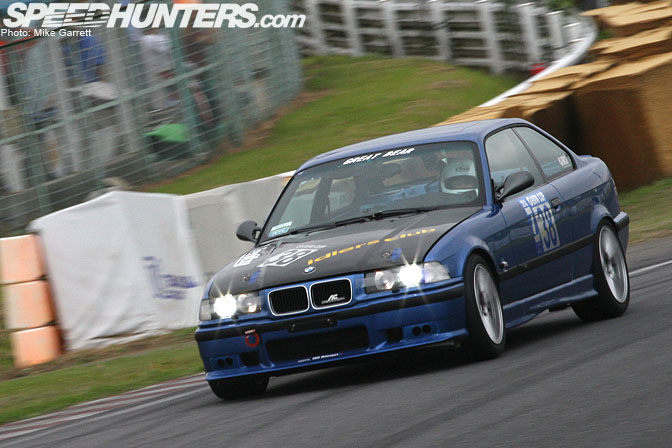 Idlers events are always a great place to find tuned Japanese Bimmers, like this E36.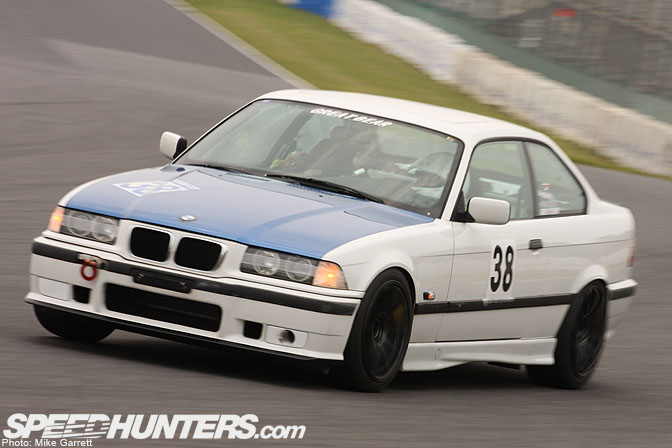 Interestingly a lot of the E36's that run in Idlers Games aren't even M-cars, this particular example is "only" a 318is. Check the nicely fitted Advan RS wheels.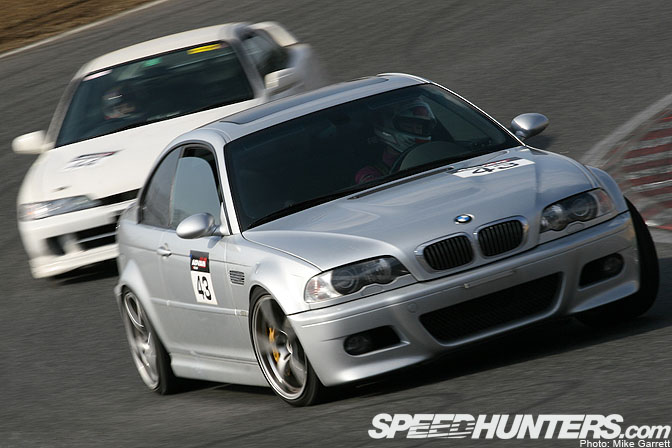 A lightly tuned E46 M being be chased by a DC2 Integra during a track day hosted by Powerhouse Amuse.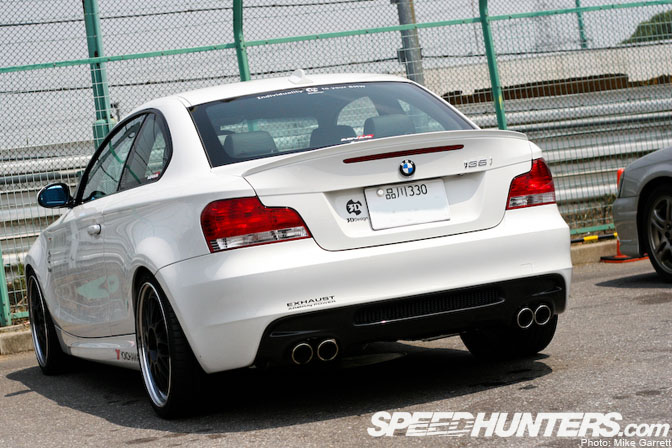 The 1-series hatchback has been popular in Japan for a while now, so naturally tuners jumped on the turbocharged 135i when it came out last year.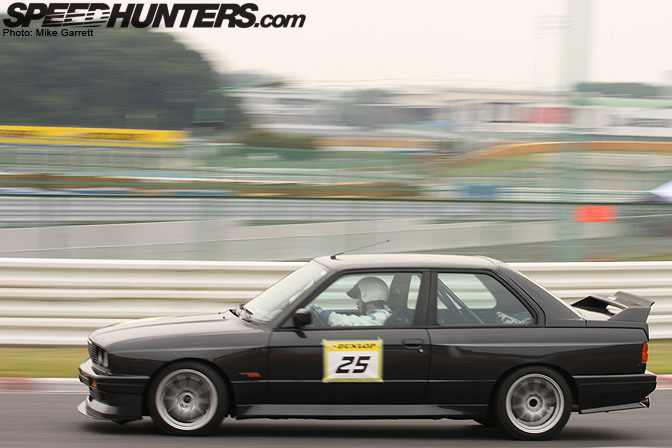 Spotted this E30 at the Idlers event a couple months ago. Besides its ability to run hard on the track, this M3 was also in immaculate condition for a 20-year old car.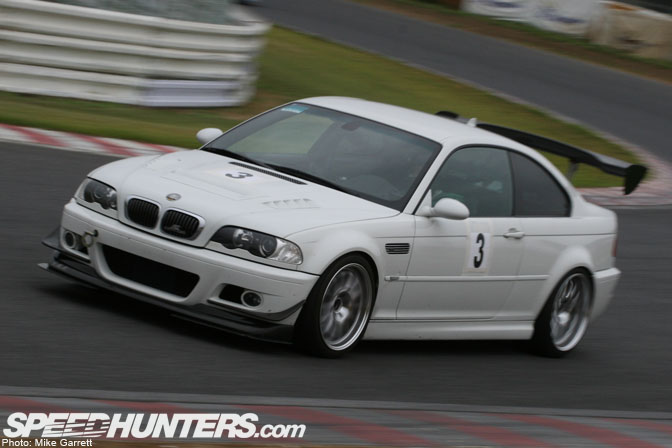 Another tuned E46 speeding out of the first corner and into Tsukuba's infield section.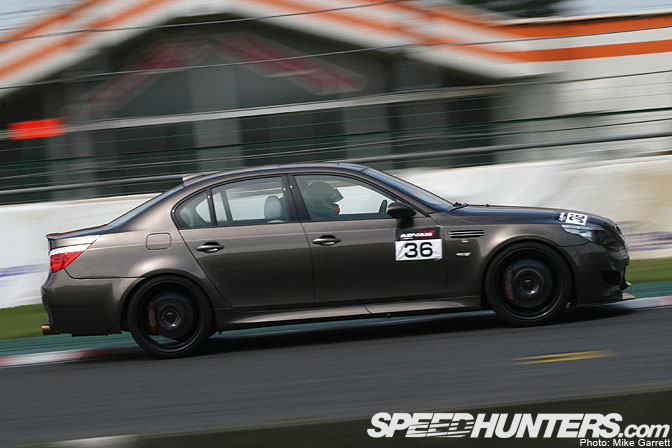 I'm sure you'll recognize the Check Shop M5 from Dino's car feature earlier today. I snapped this shot at an HKS-hosted track day about a year ago.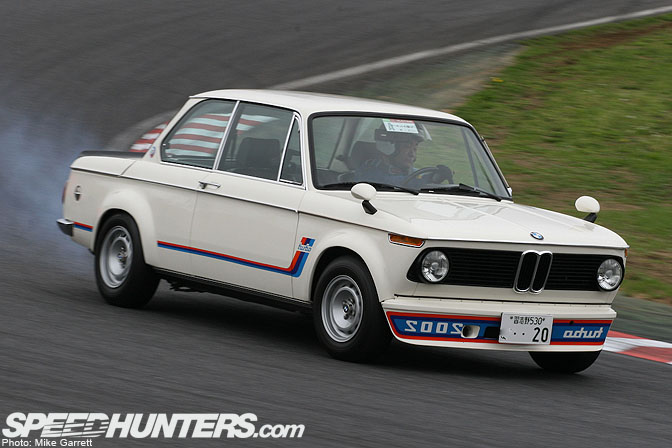 From the ultra modern, to the classic. This 2002 Turbo was running in the Circuit Wolf track session at last year's Old/Now Car Festival…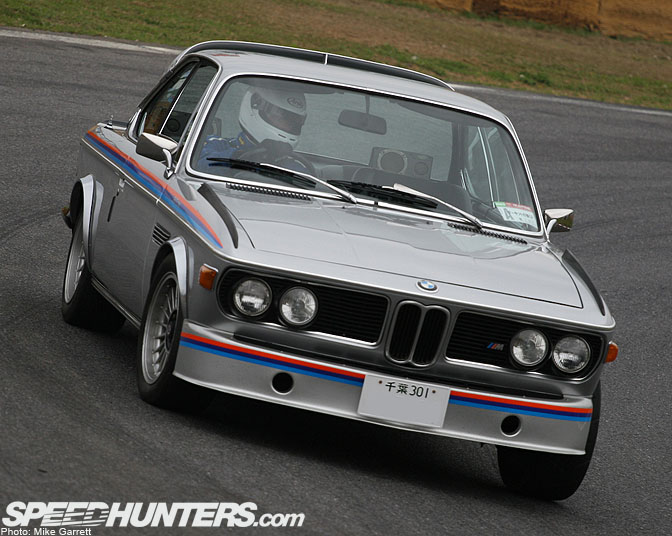 …as was this 3.0 CSL, a car made famous in Japan after its use in the classic manga.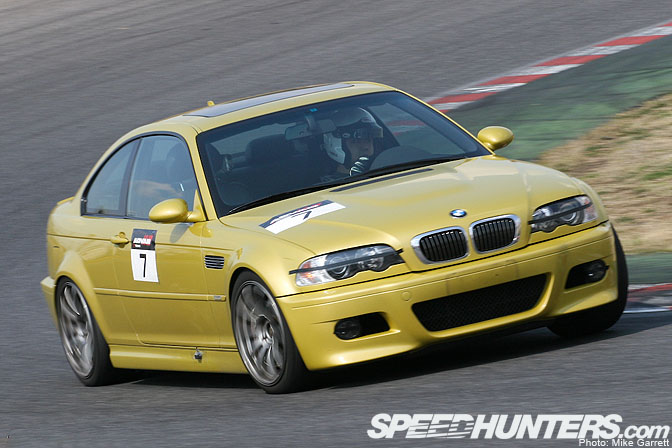 Even stock, the E46 M3 is a fantastic car to throw around Tsukuba's tight corners – as this fellow is demonstrating.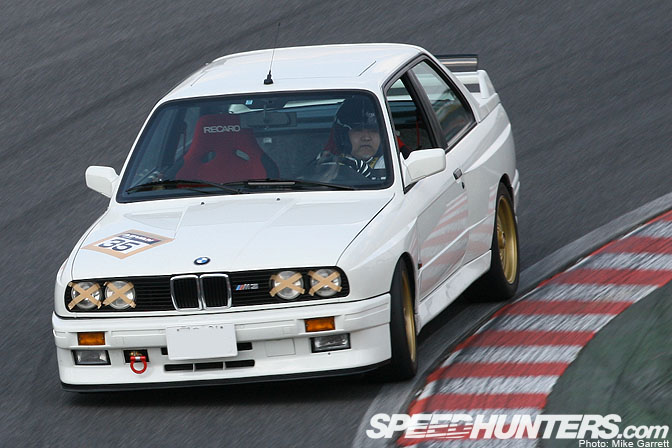 More E30 love, hugging the rumble strips around the first hairpin.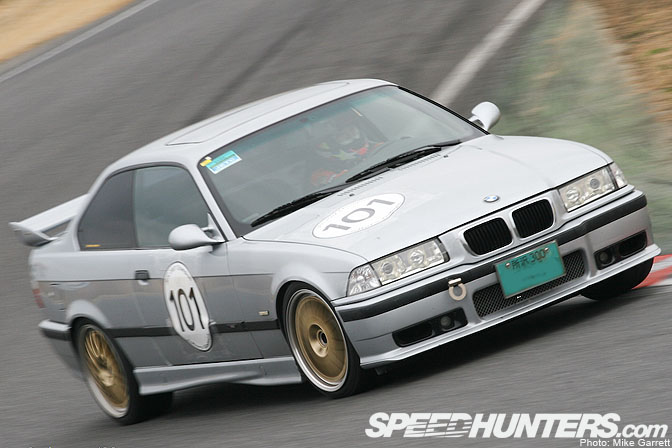 This silver E36 M3 is a regular at both the the Idlers games and the BMW cup events at Tsukuba.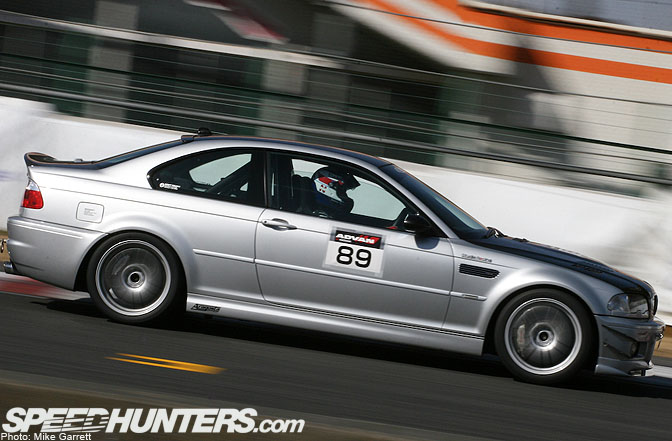 Studie-equipped E46 blasting down the front straight with that inline six goodness singing out of the tailpipe.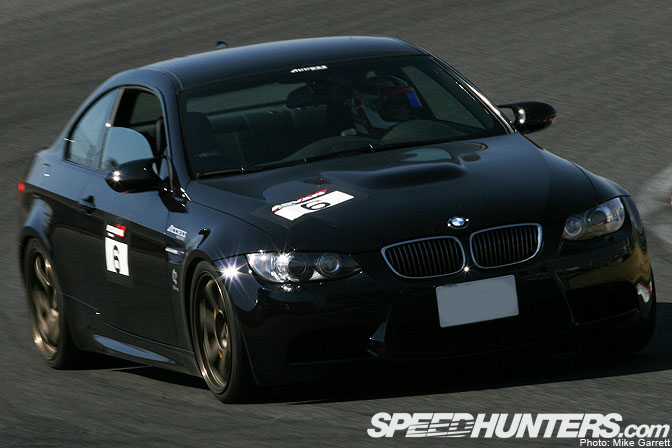 A private-owned E92 M3 running early last year. At this point the E92 hadn't been on sale for long, but already tuned examples were showing up at circuit events.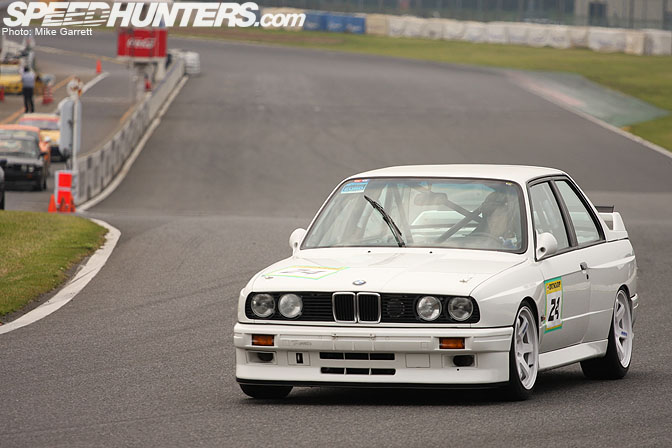 If there's an underlying theme to this post, it's "BMW +TE37 = OK".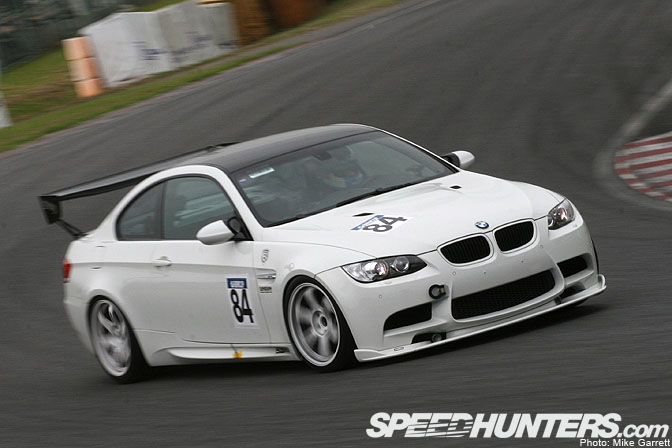 And finally another shot of the Sunbeam M3 in full race mode. This car is just as impressive as the Amuse/Ericcson E92.
I'll try to dig up some Japan BMW related material over the course month.
-Mike Garrett