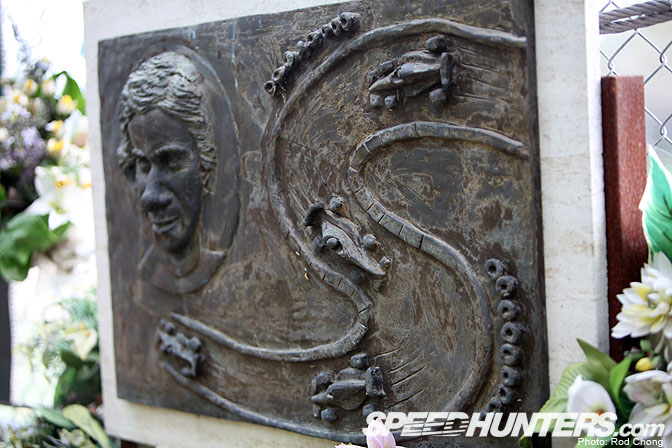 A critical element that always has to get organized, well in advance of any Speedhunters' event visit, is trackside access. This often involves writing letters, sending faxes and filling out online accreditation forms. It can be a lot of work, but you really can't attend a motorsports event without special permission to access the restricted access areas. It's the only way to shoot professional quality photos and video footage.
Once you are at an event you also need to plan out where you are going to shoot and make sure you are ready with your camera set up before the cars hit the track. So while attending the WTTC Imola round as special guests of BMW Motorsport, Dino and I knew we wanted to shoot one of the races from turn 1…the Tamburello corner.
Now this is also the exact place where Ayrton Senna's life came to a premature ending on a fateful day in 1994.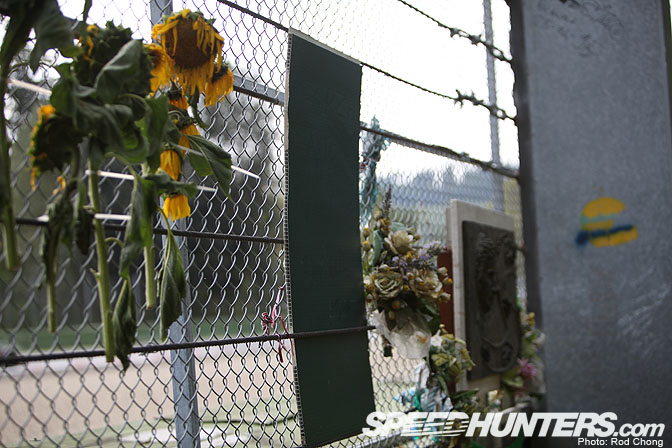 We heard there was a memorial to Senna at the corner, but weren't sure what it was going to look like… a plaque maybe? Anyway we set off to Tamburello an hour or so before the start of the WTCC race.
BTW, part of getting in position to shoot car racing, involves finding out how to access the trackside areas. This is normally a bit of an adventure in itself as every track has special gates you have to find to get into circuit.
So after hiking down several access roads and trails we eventually managed to get access to the restricted areas behind Turn one… Tamburello corner.
And this is what we found…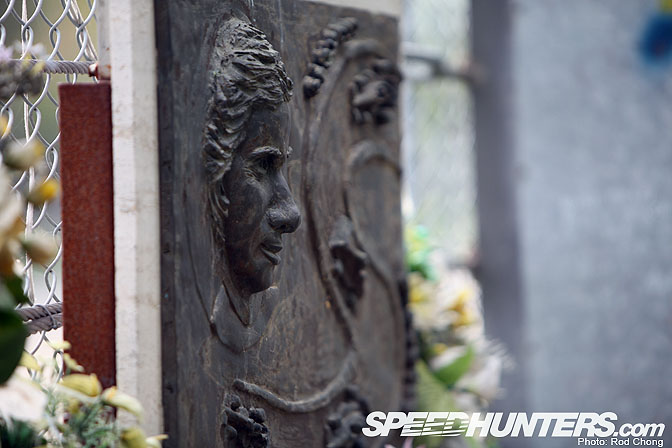 This plaque commemorates Senna and shows his likeness along with some cars driving along a "S" shape. This was somewhat expected.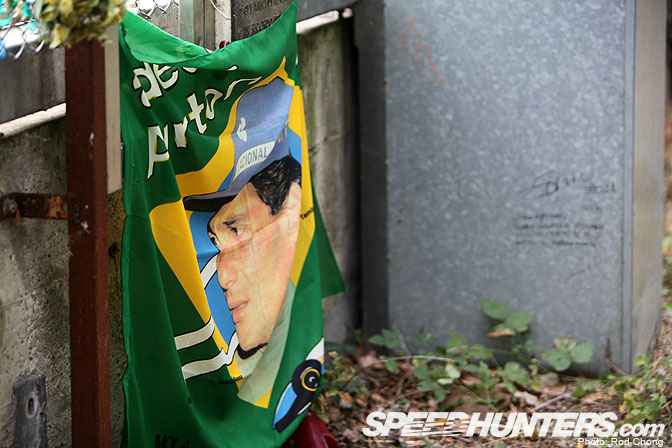 But what I was not prepared for was all the tributes that people had left at the site.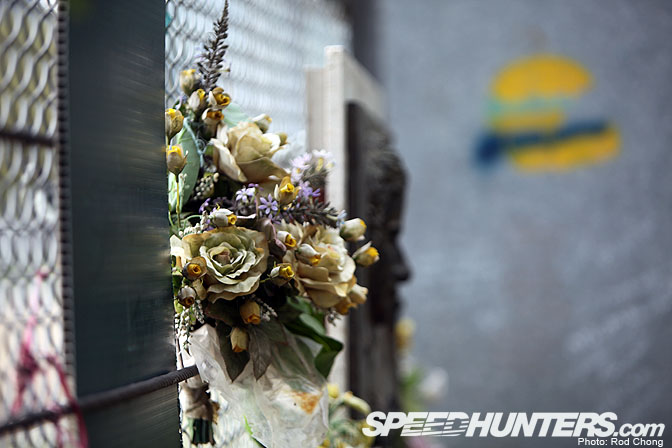 I suppose if you consider what an icon the man was, I really shouldn't be surprized. Senna was as mesmerizing character as he was a formidable and competitive racing driver.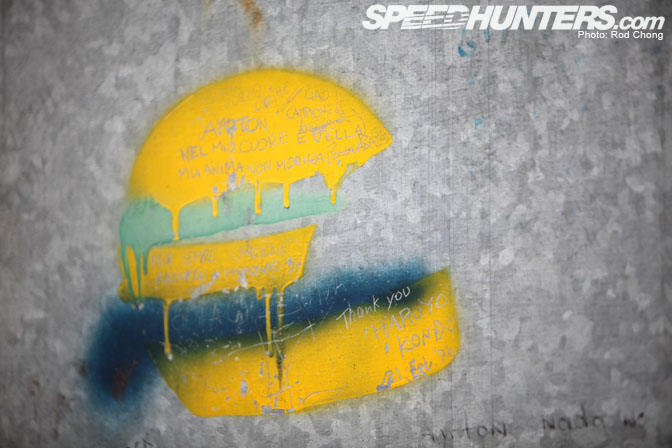 Each tribute had a deeply personal tone. I couldn't understand the language, but no doubt Senna touched many people's lives and inspired a new generation of racing drivers.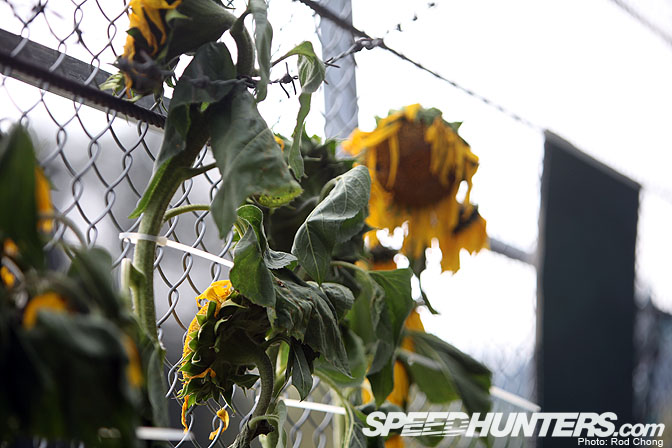 These dead Sunflowers zip tied to the fencing are a fitting statement to the fallen. I can only imagine that these people must have broken into the track at night to leave these mementos behind.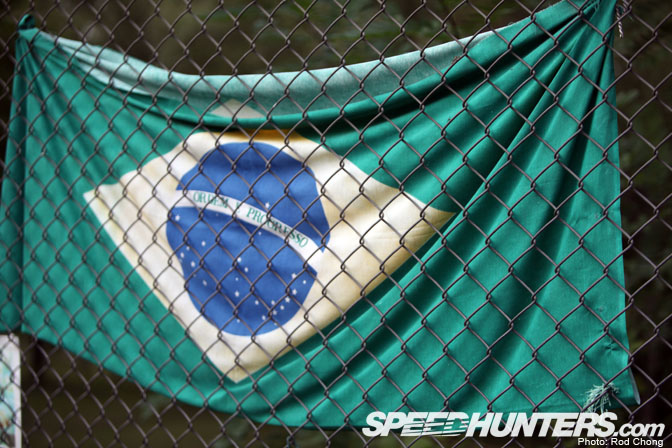 Tied to the fence behind the restricted area, some people had left a Brazilian Flag. Given the faded colours, it must have been hanging there for years,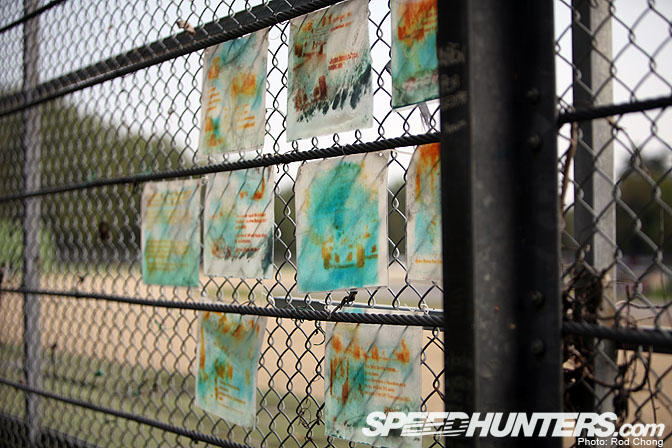 Also fading away, are these photographs depicting different aspects of Senna's career.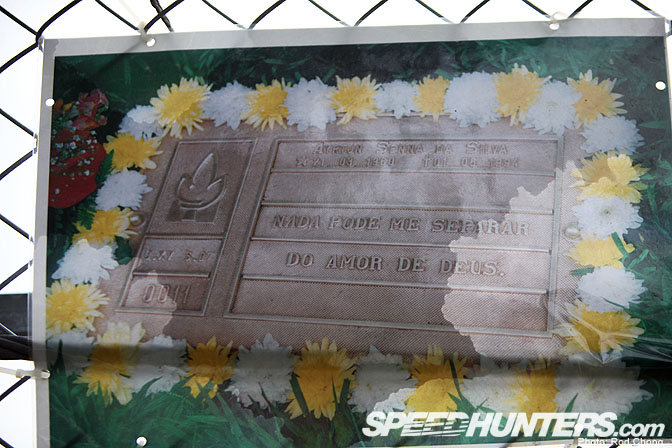 Nearby someone has left a laminated picture of Senna's grave.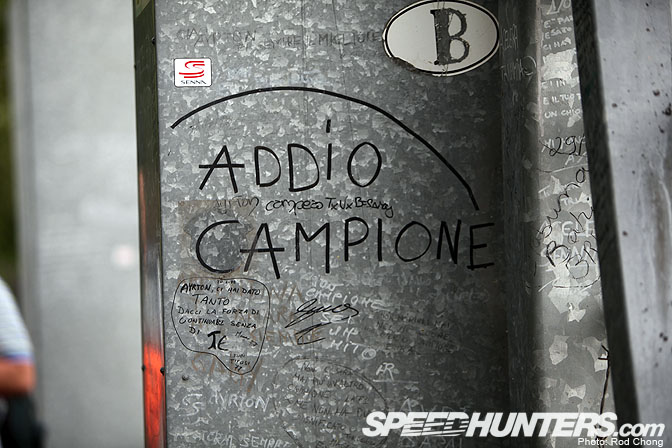 All along the back of the fence posts people have writen their own messages to Senna. Goodbye Champion…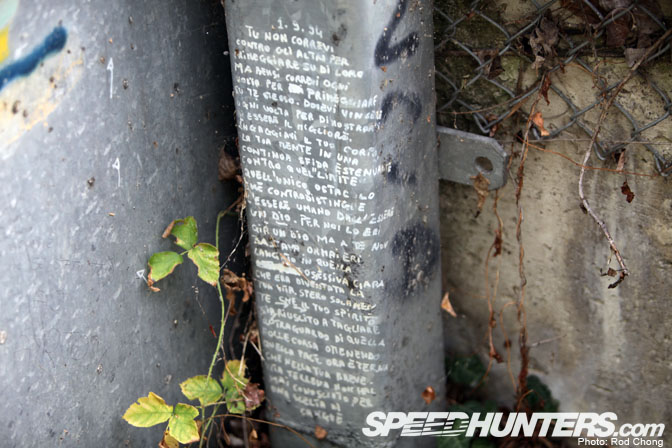 I do wonder for how many years and decades this adoration for Senna will last… As long as he remains in living memory perhaps? If we were to visit the memorial to Jim Clark at Hockenheim would we find the same outpouring of emotion? He was the Senna of his time so I wonder if the site holds the same sense of loss.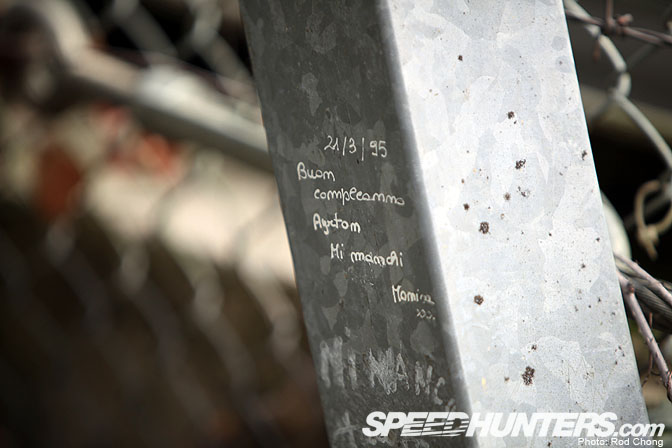 This message was left as far back as 1995…. These little notes seem to me like a way for these race fans to process the grief they felt when the great champion passed away.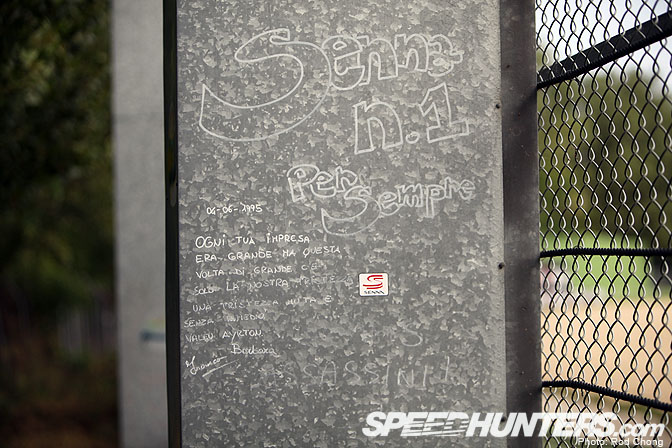 More messages from 1995…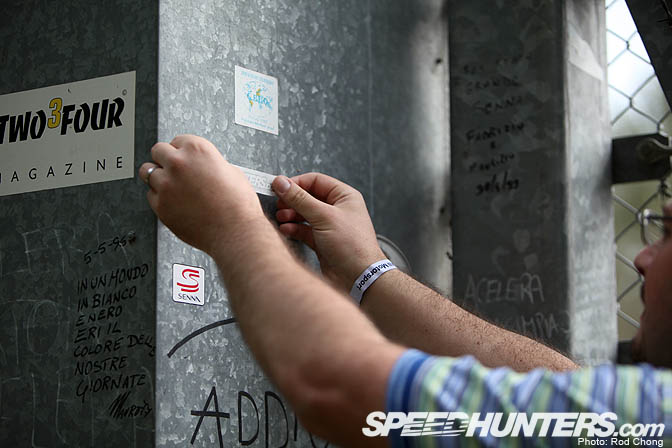 Dino and I decided to leave our own mark on the spot as a form of respect to the great champion.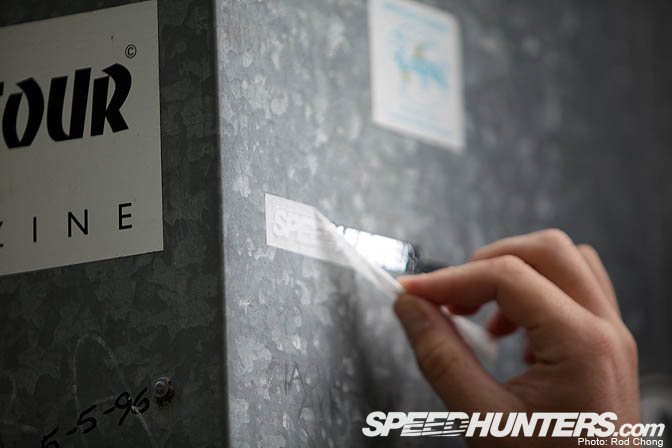 A few different parties had left stickers at the site… so we decided to add our own.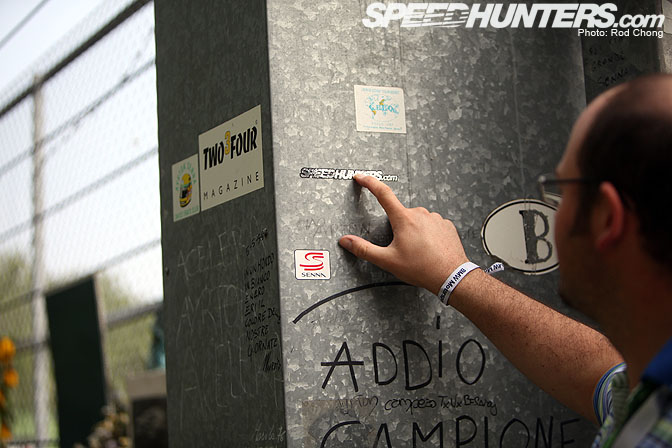 It was a moment to pause and cast our thoughts to the memory of Senna, before picking up our camera gear to find a spot to shoot the start of the WTCC race.
:R