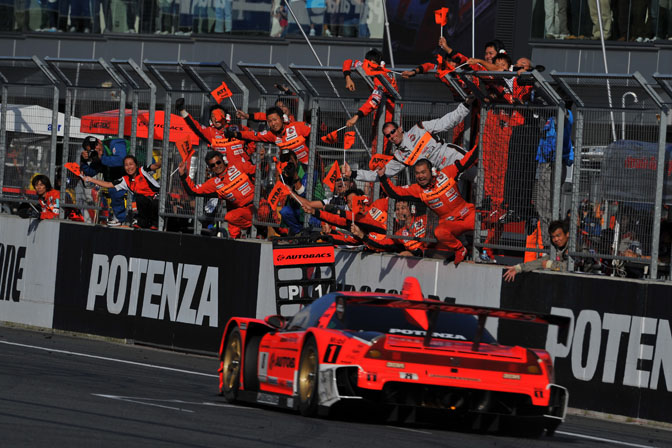 Here's another quick update from the Super GT series in Japan. This time SGT was back at Fuji Speedway over the weekend for the seventh round of the 2009 season.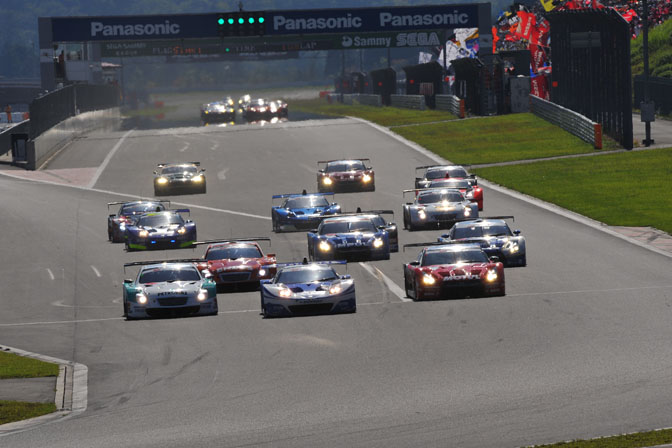 A view of the GT500 grid during the opening moments of the race. The Epson NSX would be starting from the pole.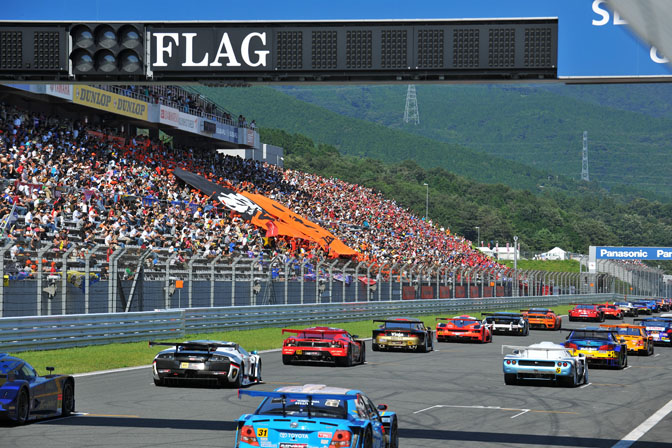 Colorful shot of the GT300 grid here. It looks a beautiful September day at Fuji Speedway.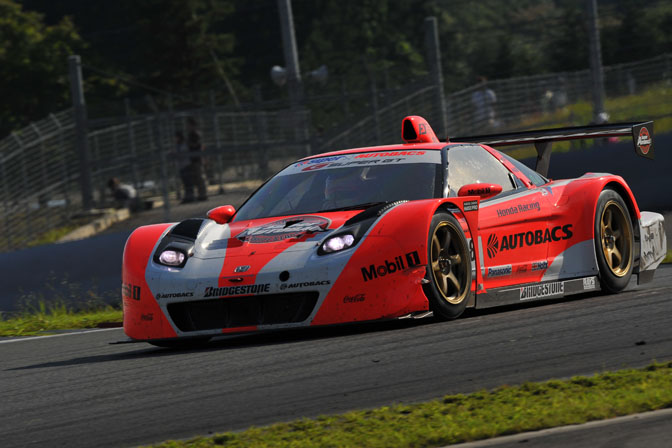 Victory in the GT500 class would end up going to the ARTA NSX of Ralph Firman and Takuya Izawa. The team had to start from 12th position following a pre-race engine swap, but was able to move to the front to take their first win in over a year.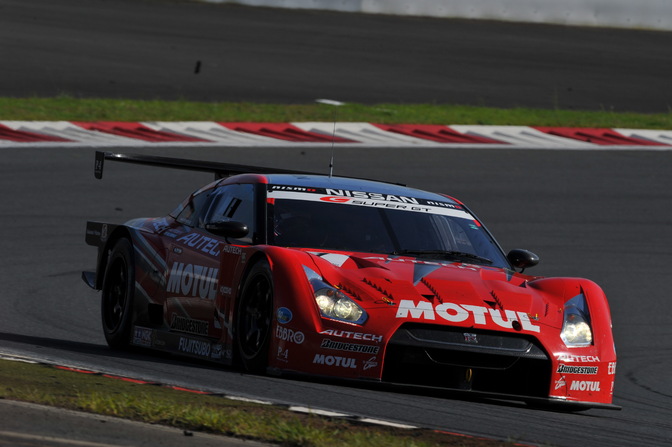 Finishing second was the current GT500 championship leader – the Motul Autech GT-R.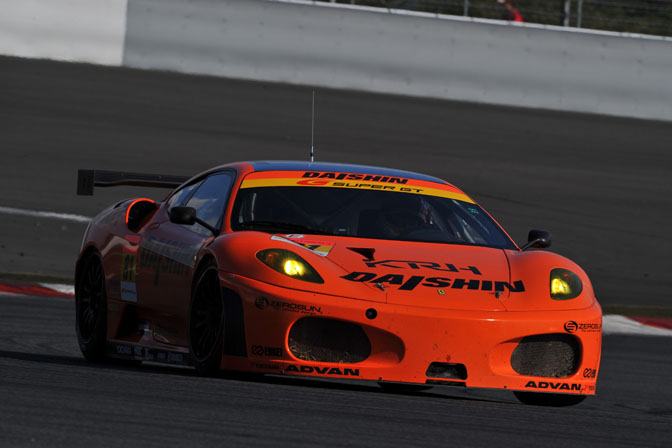 The GT300 win went to Takayuki Aoki and Tomonobu Fujii in the Daishin Advan Ferrari.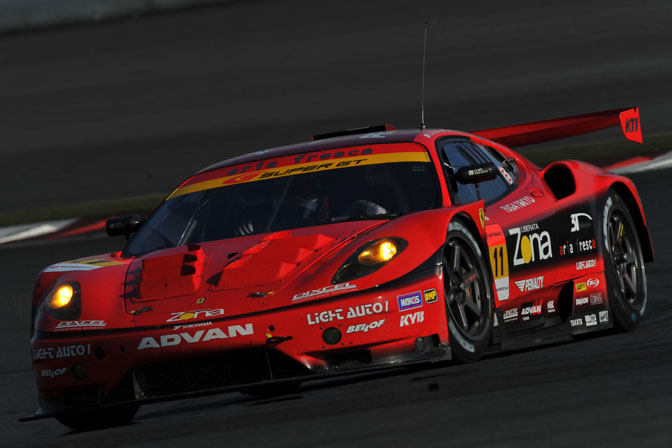 The fight for the checkers in GT300 came down to an all-Ferrari battle. The Jimgainer Advan F430 would end up taking second place.
There are two races left on the '09 schedule, with the next race being held at Autopolis in October.
-Mike Garrett
Photos Courtesy of Super GT