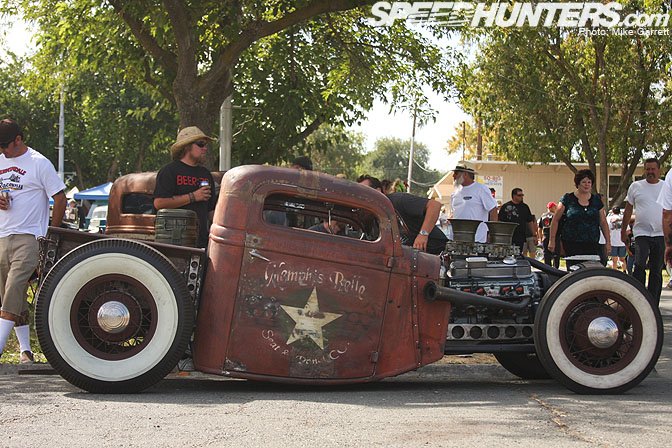 Now that I'm up and running in my new place I figured I should wrap up my Billetproof coverage with a final selection of photographs from Antioch. Billetproof is really one of those events where nearly every car is "post-worthy", but space and time constraints mean I can only show a portion of them. If you want the full Billetproof experience, you should look into visiting one of these fantastic events in person.
For now though, enjoy some more photos from NorCal-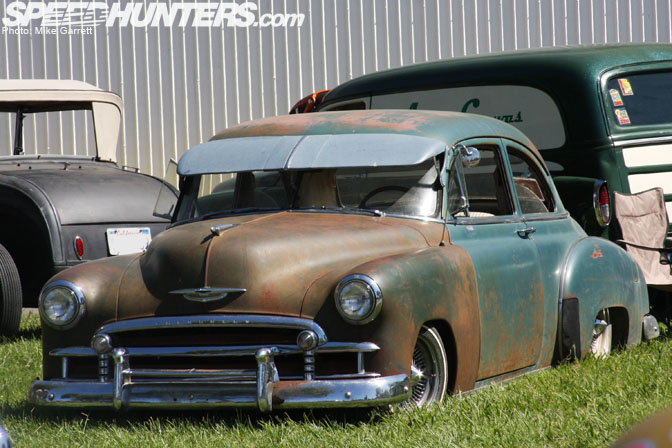 You don't see a lot of rusty cars on wire wheels, so this Chevy coupe caught my eye. Interesting contrast eh?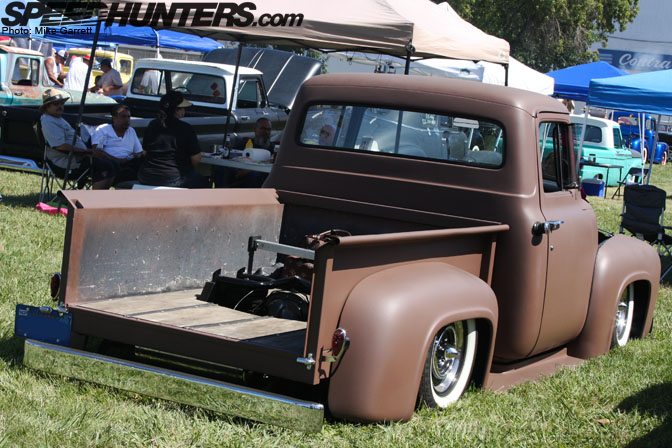 I loved this slammed Ford pickup with the rear axle popping through the bed.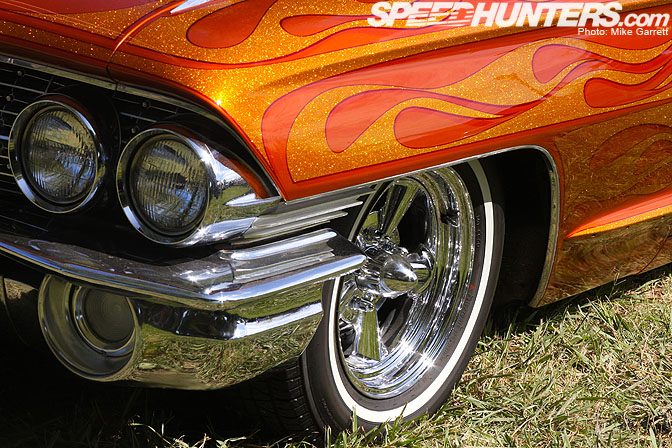 Flames, lots of metal flake, and polished Supreme wheels. Textbook '60s custom style.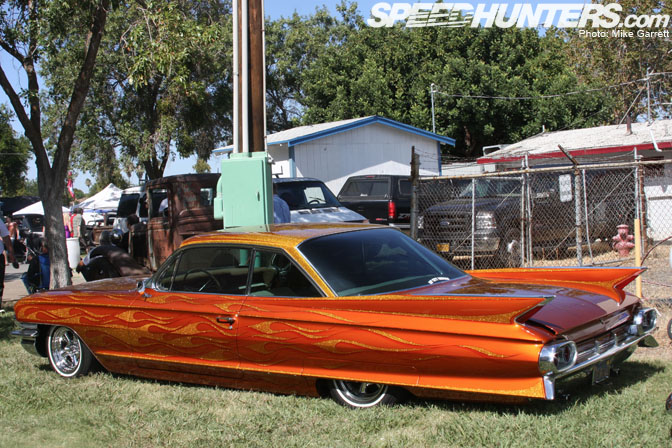 Although I love the crazy hot rods, there's something special about these sexy '60s machines with their wild paint jobs and slammed stance.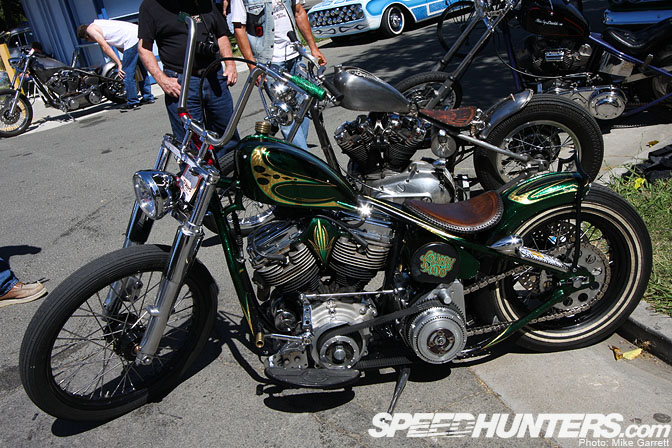 Billetproof is open to motorcycles too, but the rules clearly state that no modern West Coast Choppers or OCC style bikes are allowed.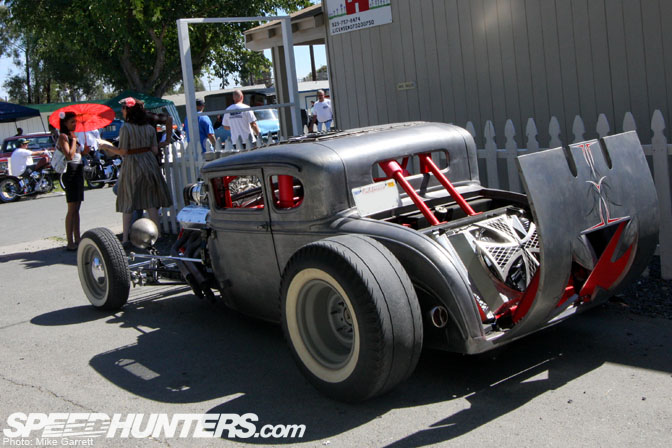 Another functional five-window coupe. Note the full roll cage and rear-mounted radiator. Perhaps this thing sees regular dry lake or drag strip action?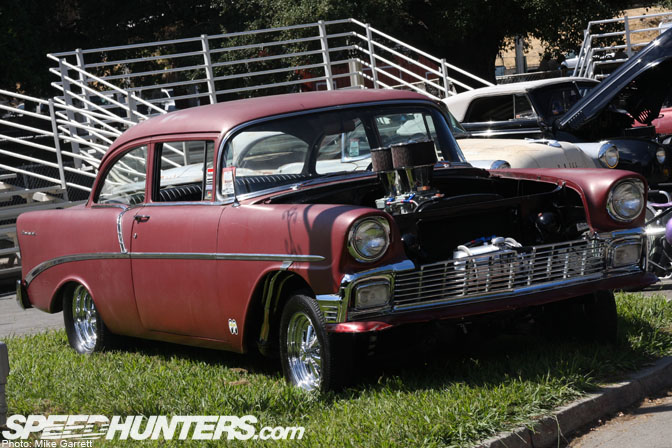 One more example of '60s drag car style with this brick red '56 Chevy two door sedan.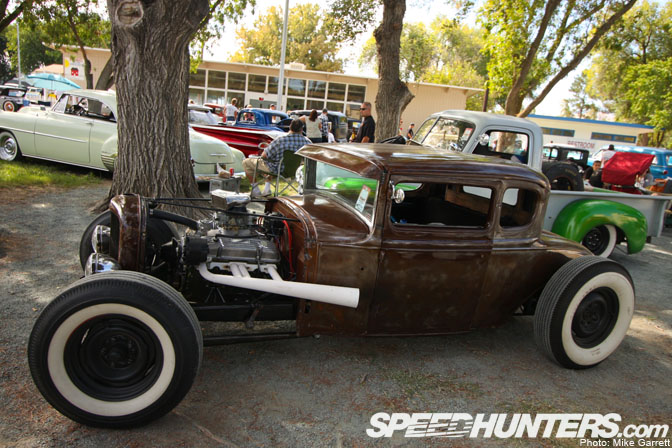 A coat of clear adds a unique style to the patina on this car, but I don't know if I'm completely sold on the look…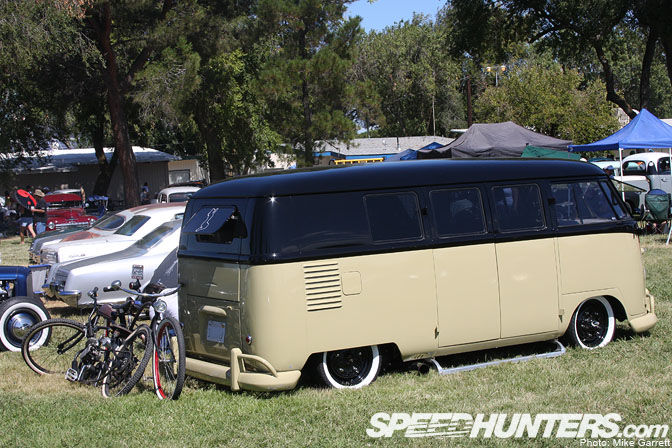 One of the few imported cars at Billetproof was this two-tone VW bus.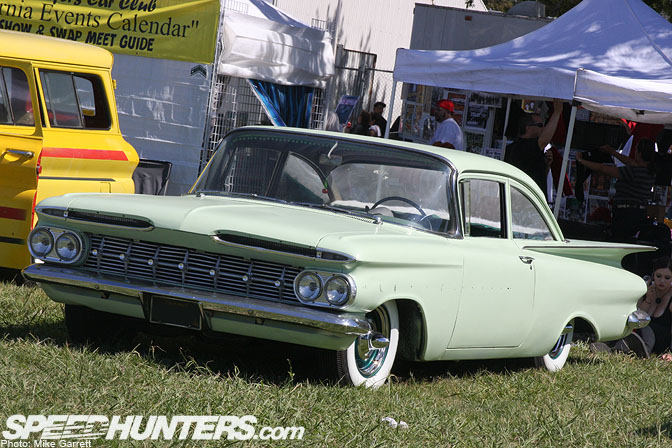 When I see cars like this mint green '59 Chevy, I feel the sudden urge to go on a never-ending cruise…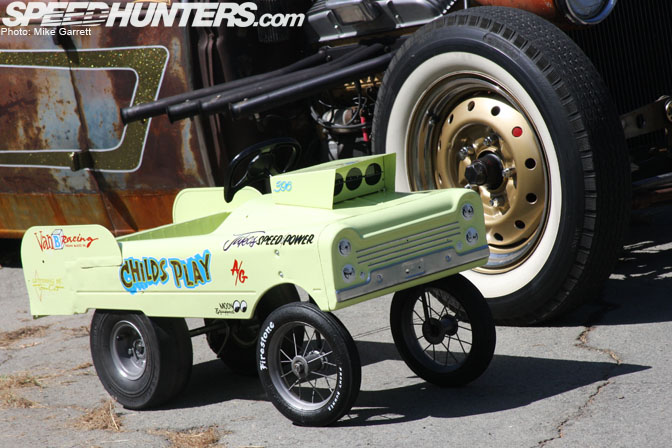 In the last post you saw a slammed Radio Flyer wagon. This time we have a gasser pedal car…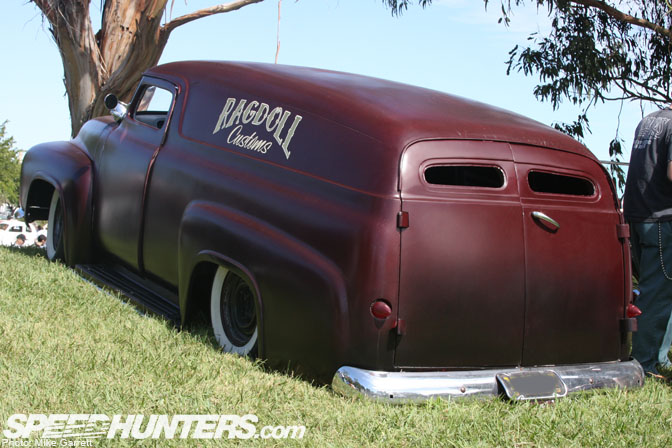 What better vehicle to haul parts in than this chopped and dropped Ford panel truck?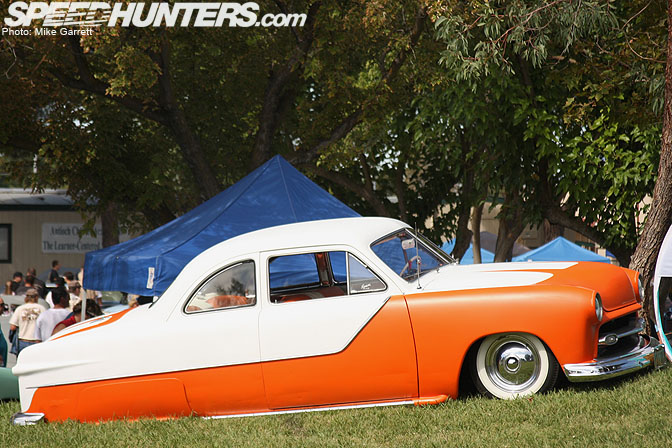 The only real word I can use to describe this car is "smooth".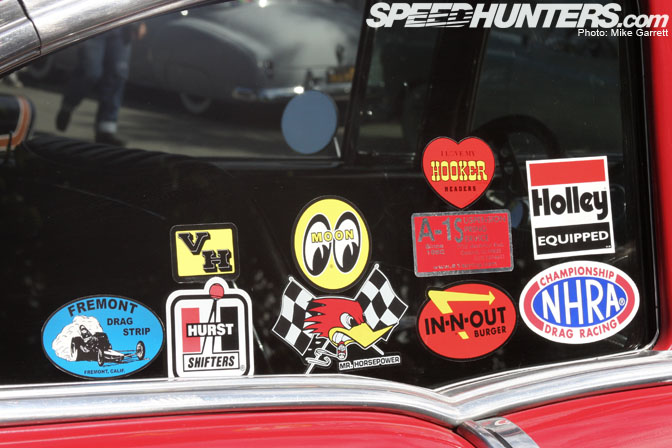 Represent! Everything from ancient drag strips to burger shops…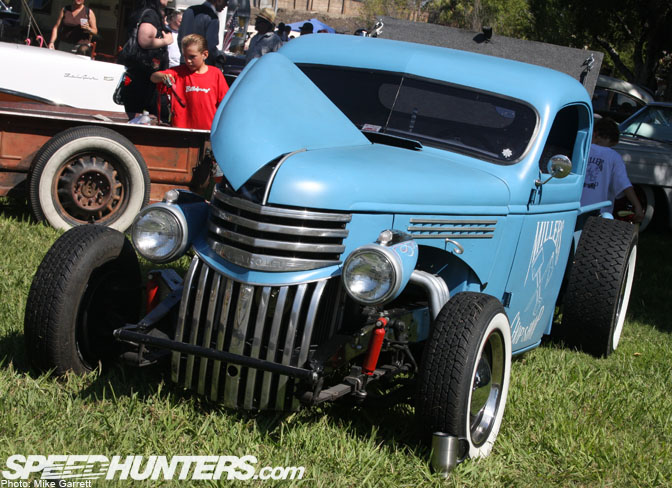 This crazy '46 Chevy pickup is another creation from Millers Chop Shop in Reno.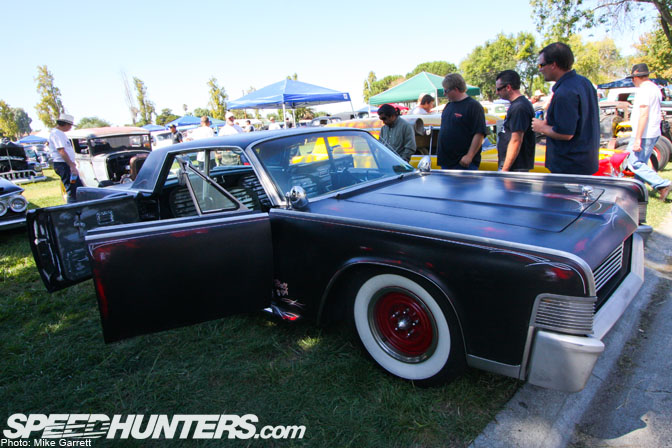 This Lincoln Continental had a constant swarm of people around it every time I walked by. Why is that?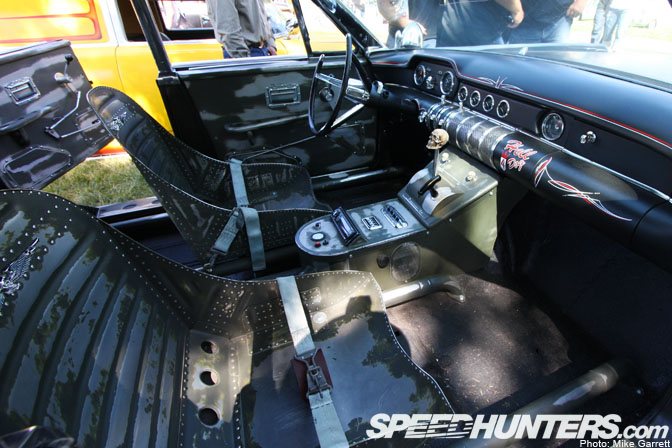 Because it had one of the most creative interiors I've ever seen in a car. Check out the airplane seats (front and rear) and the military style dash and door panels. Somebody put a ton of work into this…
Alright that does it for my Billetproof 2009 coverage. If you missed anything, you can check out all the posts  here.
-Mike Garrett