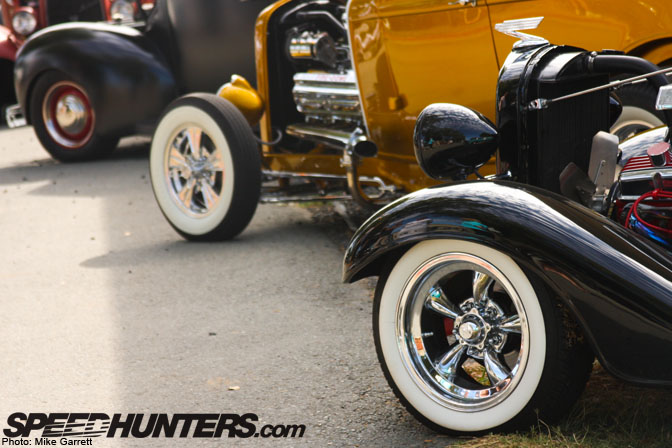 It's time for more coverage from the weekend's Billetproof gathering at the Contra Costa County fairgrounds in Antioch, California. It always pleases me to see the positive responses to the hot rod and custom material we feature. Out of all the events I've covered, these are some of the most fun of to shoot. Even if you don't think you're the "hot rod type", a trip to a show like Billetproof might change you.
Anyways, let's get on with more Billetproof coverage.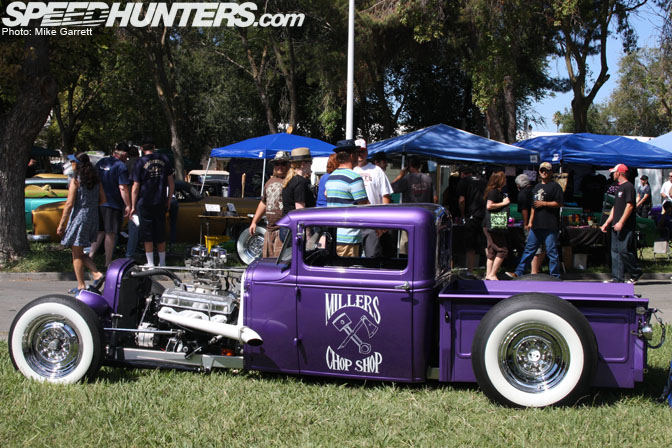 This was one of several hot rod pickups representing Millers Chop Shop in Reno, Nevada. You can never go wrong with chromed wheels and wide whites.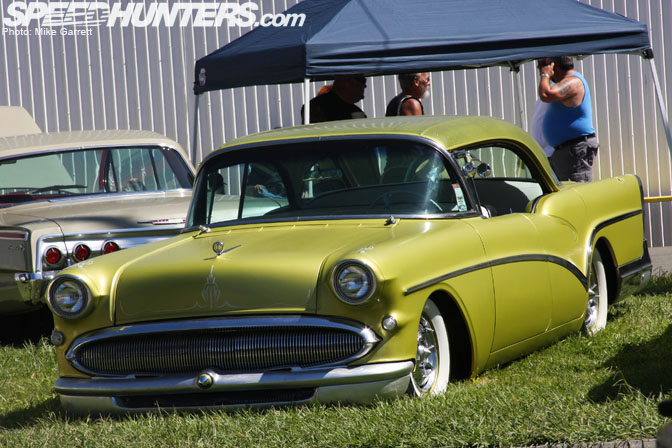 Another dropped Buick hardtop. Like a lot of the cars at Billetproof it was sporting a glossy flaked roof with a semi-satin body.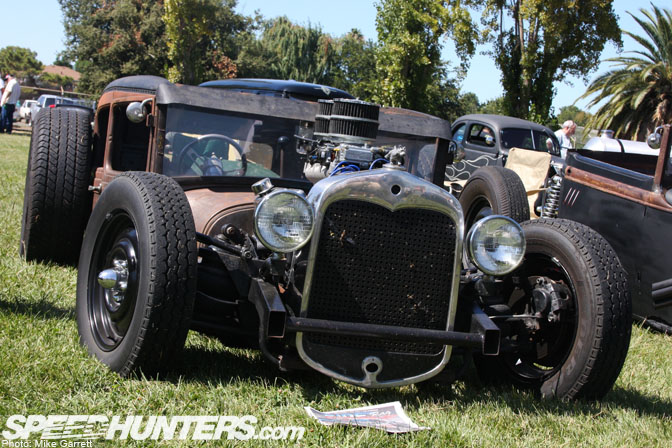 Some of the rods are built to be as period correct as possible, while others have a mix of the new and the old. This airbagged, small block Ford-powered beast is one of the latter.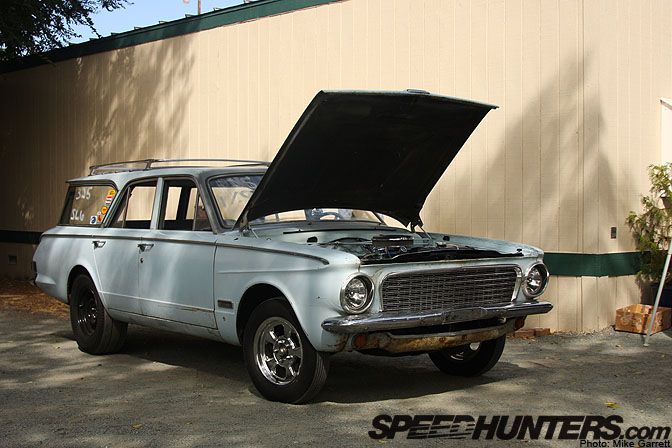 Another example of retro drag style is this Plymouth Valiant wagon with a hopped-up slant six under the hood. The Mopar geek in me loves stuff like this.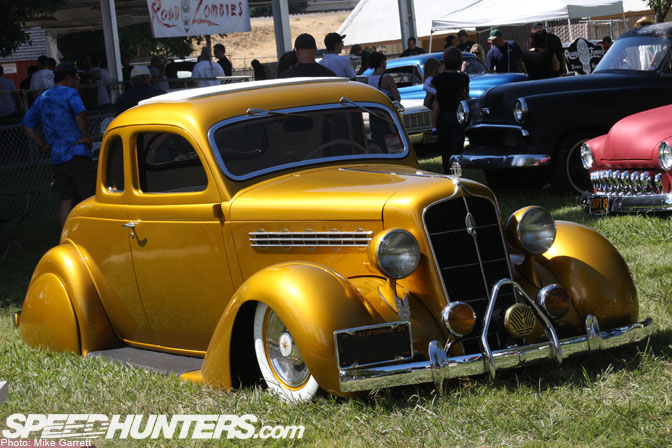 The side skirts and accessories give this one a bit of lowrider-custom hybrid look.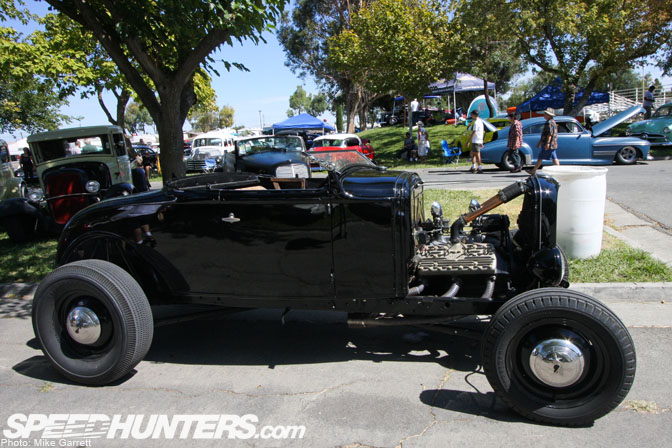 Unlike some of the caricature or "suicide" rods at Billetproof, this roadster is a traditional as it gets.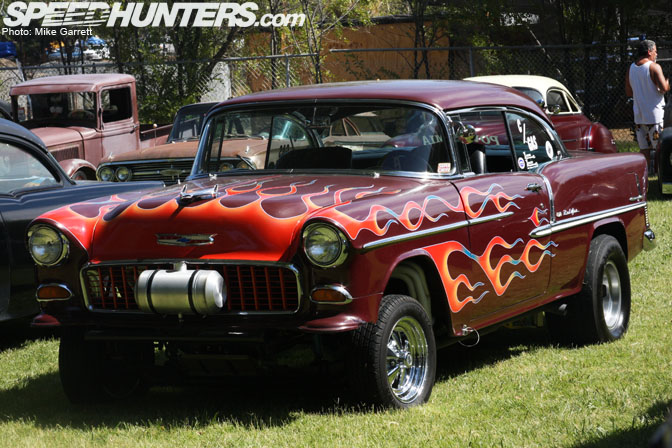 Jumping into the future 20 or 30 years, here's a '55 Chevy done in authentic late '60s-early '70s drag style.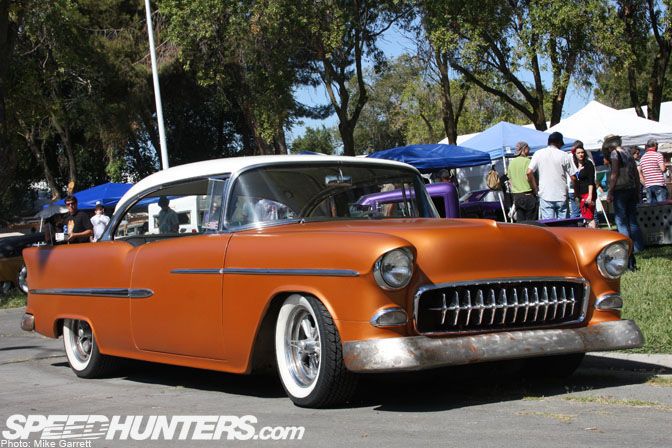 Another '55, this one sitting low on mags and wide whites.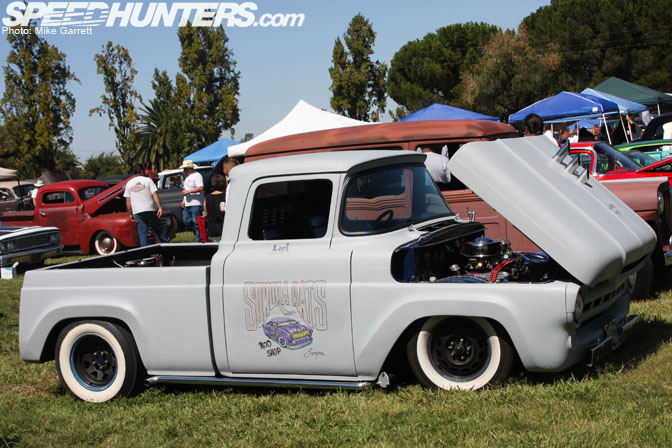 This chopped up Ford pickup is representing the small Sierra Nevada mountain town of Sonora.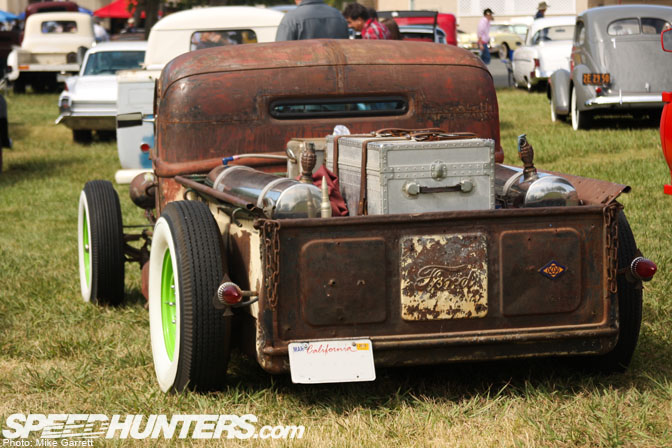 Rear visibility is overrated. Note the hand grenades on the tanks in the bed…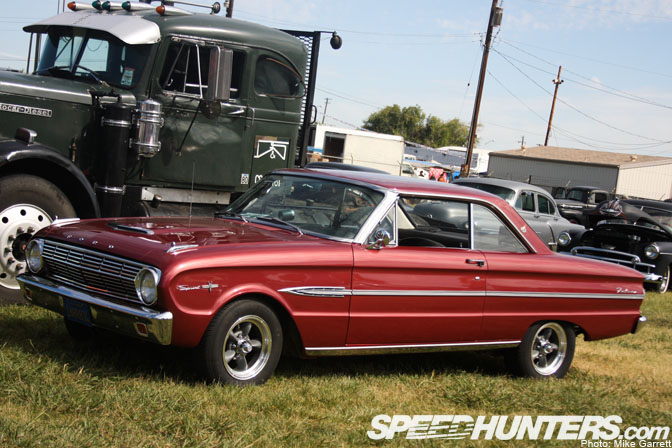 I noticed a lot of Ford Falcons at Billetproof. These compacts can still be picked up cheap and make for great project cars. This Falcon had a simple period look with American Racing Torque Thrust wheels…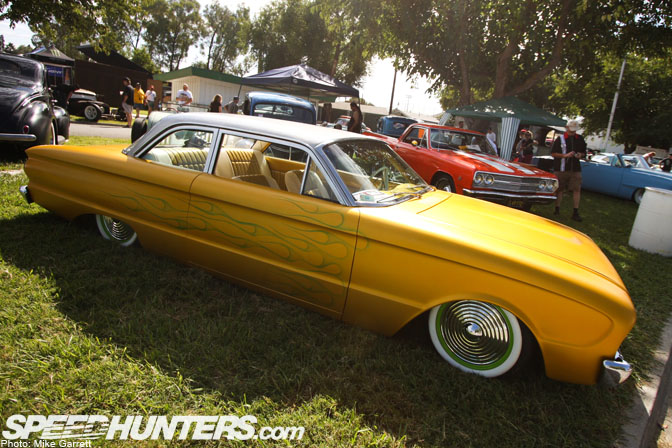 …while this Falcon had a smoothed out kustom look.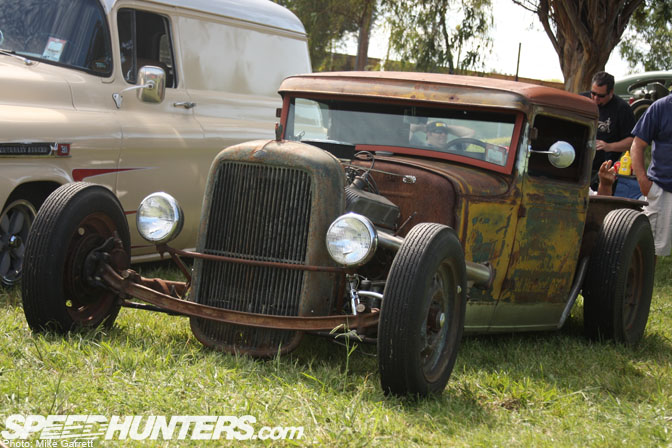 I like how the patina on this pickup extends all the way to the wheels.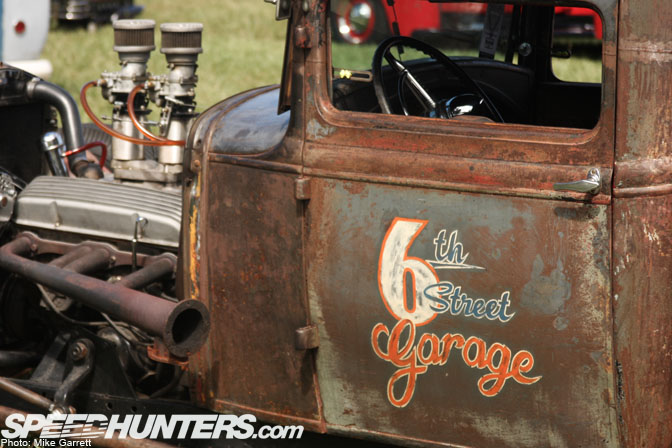 There's no better way to rep your local shop or car club than by some artwork on the door. This is one of my favorite things about traditional hot rod shows.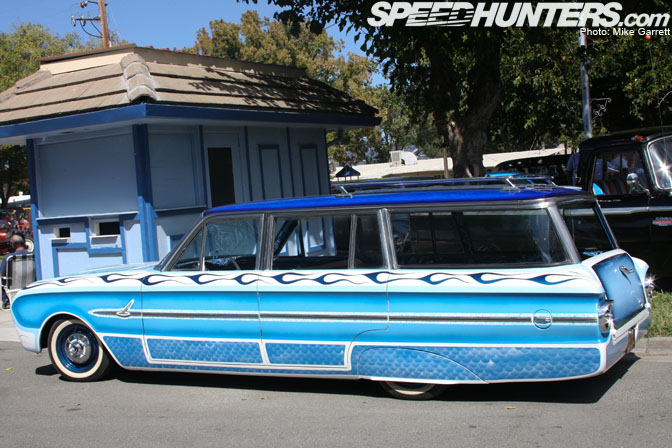 Yet another Falcon, this one a long-roof with extensive paint work.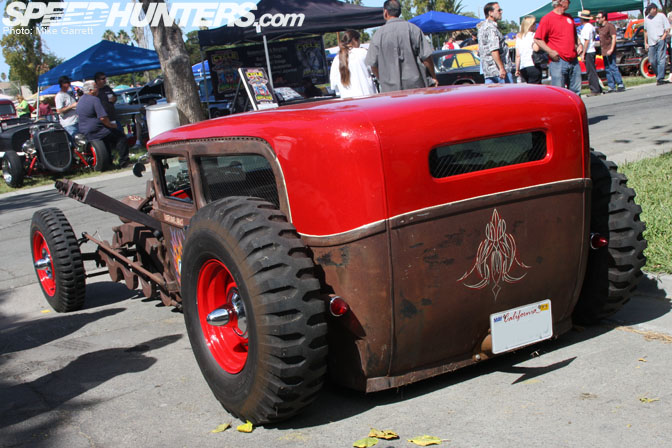 Part tractor, part hot rod…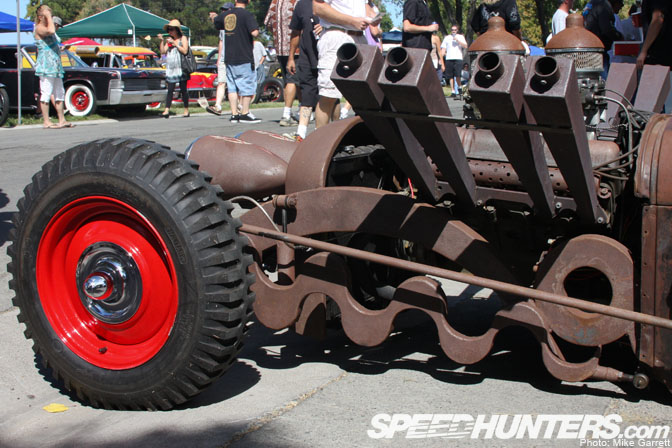 It's a shame I didn't see the owner of this car. It would have been nice to ask him how he put this thing together. Looks a like a lot of retrofitted agricultural gear on the front end.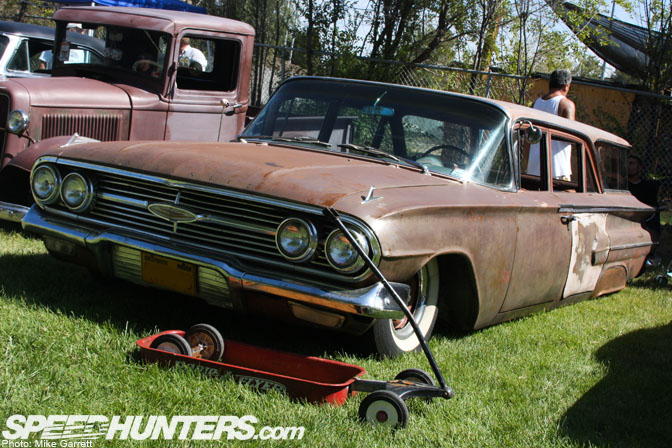 A slammed '60 Chevy wagon with an equally slammed Radio Flyer wagon…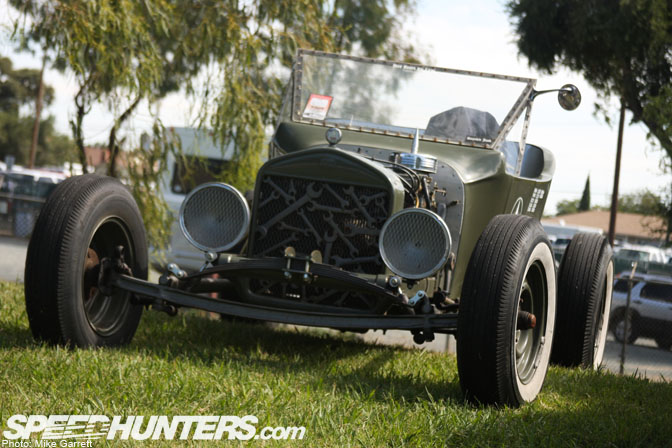 This Pinto-powered roadster takes the WW2 theme to a whole new level…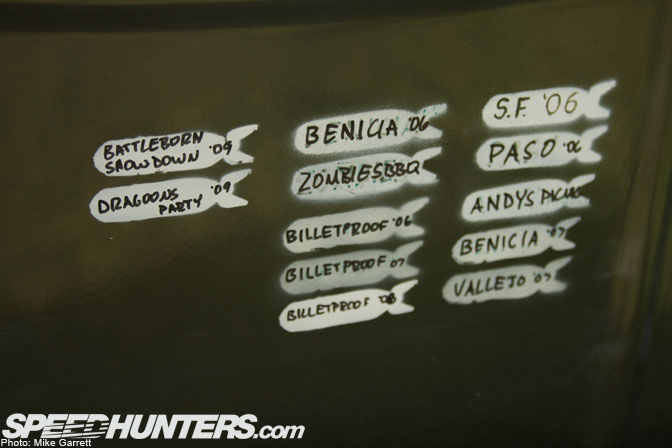 It even has bomb run markings for each event it's been to. So cool.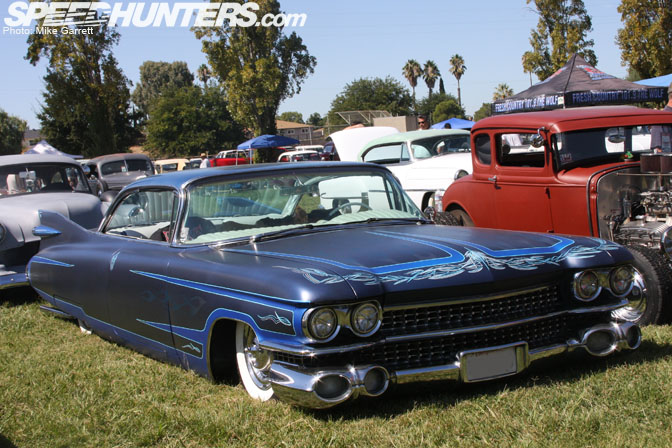 With cars as cool as this Caddy, you can see why kids of the '70s and '80s dream of being kids of the '50s.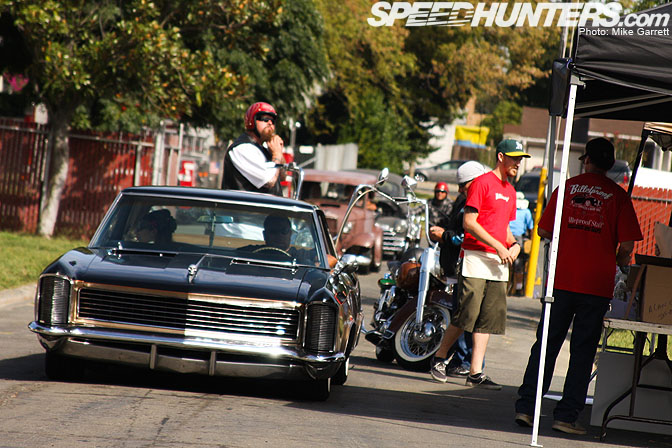 OK time to get back to work on my BMW stories. More Billetproof coverage on the way!
-Mike Garrett