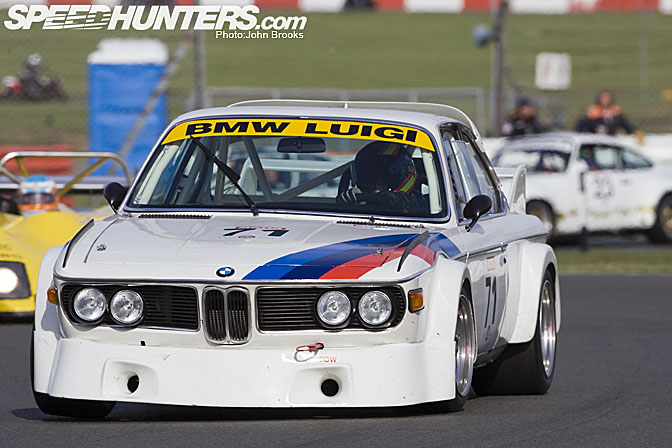 One of the best bits about the 2009 Le Mans Series has been the support races organised by Classic Endurance Racing. Grids around the 50 mark and all manner of interesting machinery. We will be bringing you a feature on this later in the year but for now I would like to have a quick look at the BMW element that raced on the Silverstone Grand Prix circuit last weekend.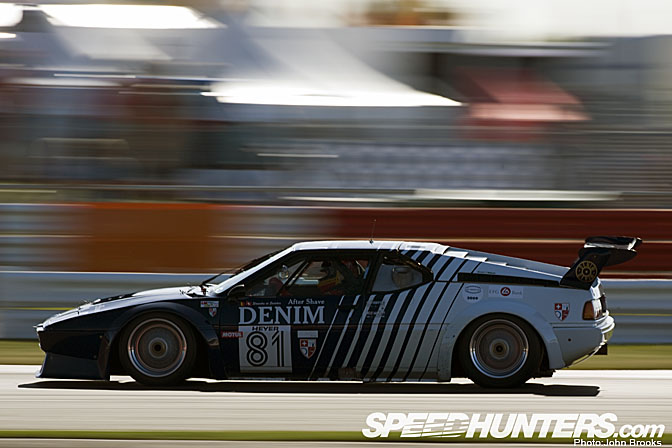 The BMW M1 from the ProCar era is a popular choice for this form of competition, being relatively affordable, easy to drive and work on, especially compared with some exotica on show. Yet the Guigiaro design is timeless and elegant.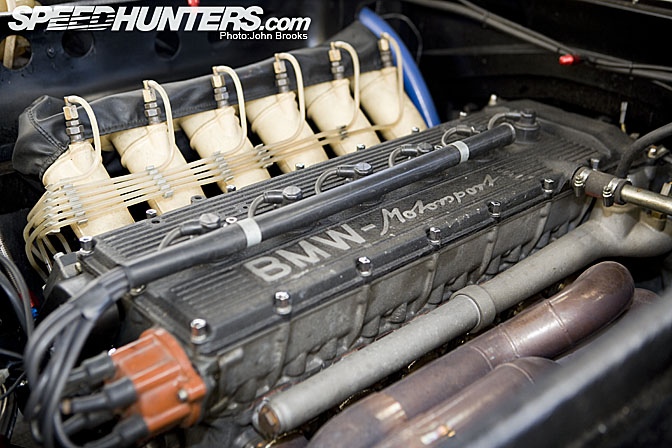 The Straight Six sounds today as meaty as it did back in the 80s when Grand Prix stars took big bundles of cash to race in the ProCar Series. The M88/1 was good for nearly 500 bhp.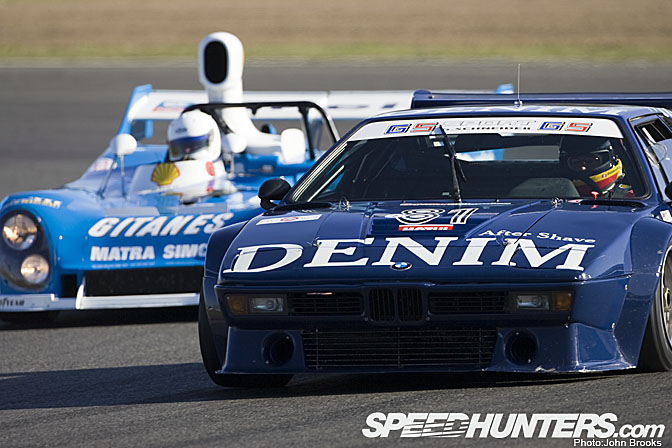 In traffic with a Matra MS660 trying to lap the M1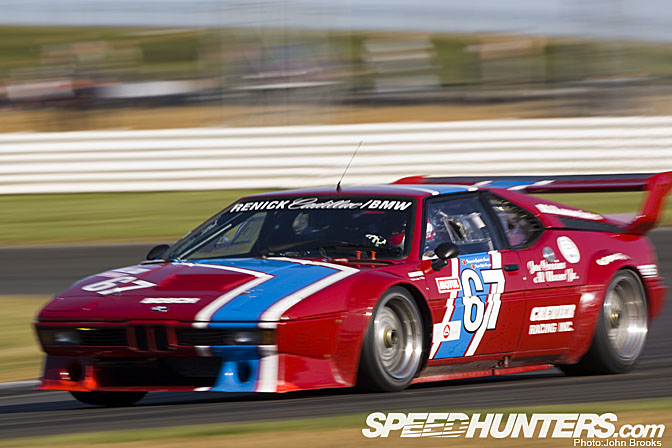 All the colours, all the sizes………………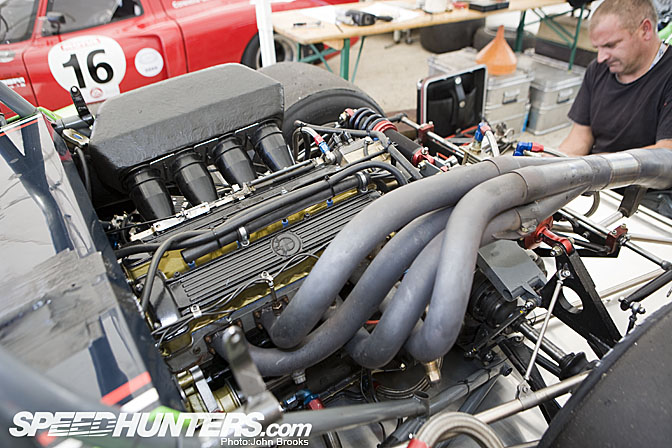 Of course BMW also supplied racing engines to competitors. This M12/7 came from Formula Two, where BMW rulled the roost in the mid 70s. It is a 4 cylinder, 2 litre race eninge that put out around 300bhp.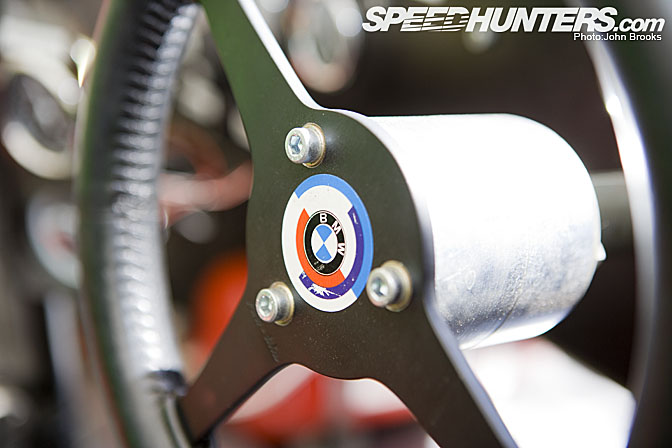 This example is the powerplant for an unusual and rare sportscar, the Sauber C5, dating back to 1976. Yes, that Sauber, now in Formula One, or at least for this week. The Sauber C5 competed in the Two Litre Trophy of the World Endurance Championship, but just the European events.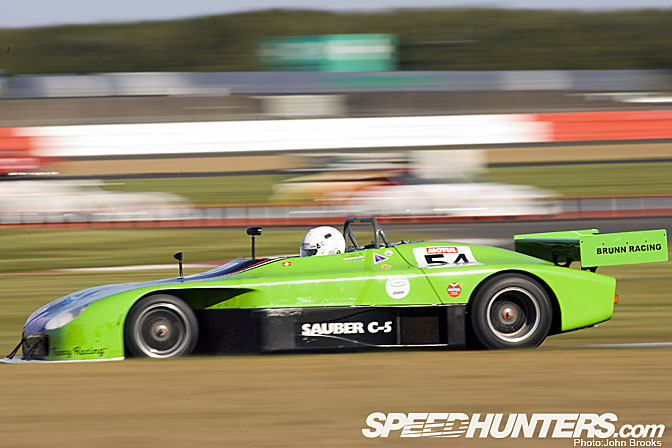 The car carried on racing into 1977 with sometime Grand Prix driver, Loris Kessel taking the odd drive. The level of competition that year was poor but the Sauber C5 scored its best finish, second overall and a class win (a first victory for the marque) in the Enna Coppa Florio, a three hour race in Sicily.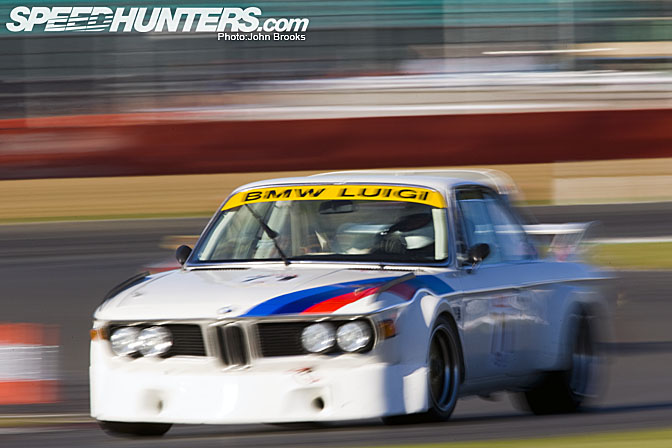 Any collection of competition BMWs from the 70s would be incomplete without a CSL somewhere in the pack.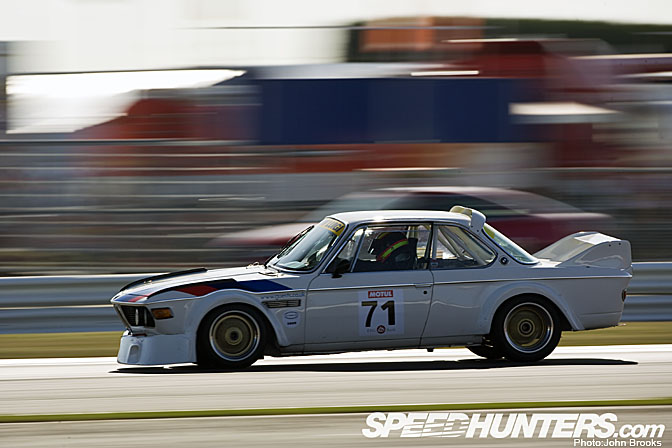 Any SpeedHunter would want one of these amazing machines. Born in 1973 they achieved legendary status in the hands of such great drivers as Hans Stuck Jnr. Brian Redman and "SuperSwede" Ronnie Peterson.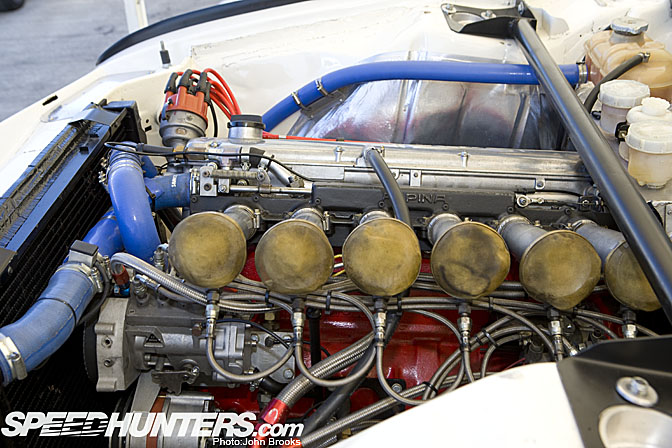 The 3.0CSL was the initial project for BMW Motorsport and was based on the E9 chassis. With a 6 cylinder engine that produced a distinctive growl, the model was very successful on both sides of the Atlantic, giving the first indication of how BMW would develop into a high performance brand.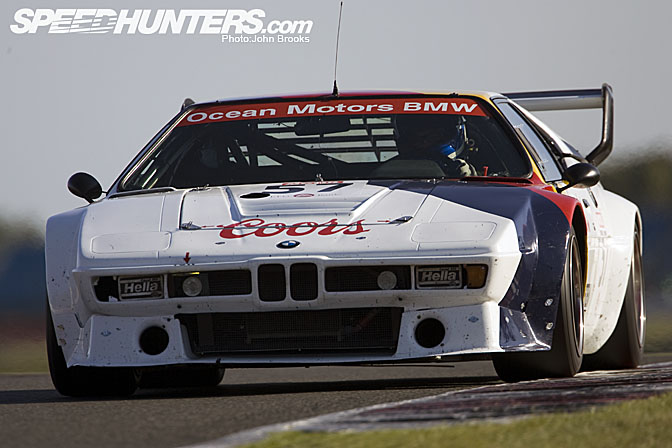 So a significant contribution from BMW in the 2009 CER, showing the heritage that is reproduced today's WTCC and GT2 cars.
John Brooks