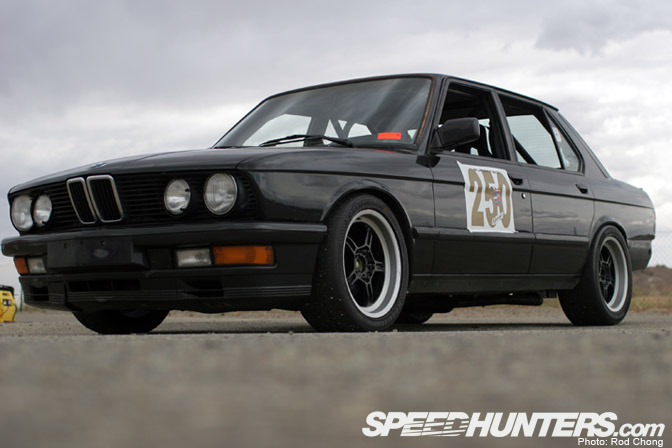 "What's the difference between a Car Spotlight and a Car Feature?"… this question was asked to me by the various Speedhunters writers, a few times during the first months of the website's existence. The answer I gave them was like so: a car feature shows pictures of all a car's major components and provides detailed information, whereas a Car Spotlight has limited photos and limited information. Spotlights are usually done when we find a car that we think is cool, but we just don't have enough material to run a full feature.
Looking back on old Speedhunters stories, there probably were some car features that should have been listed as spotlights, and some spotlight stories which really presented so much detailed information that they should have been listed as a features… oh well.. Hopefully we've become more consistent in our approach since we started the site!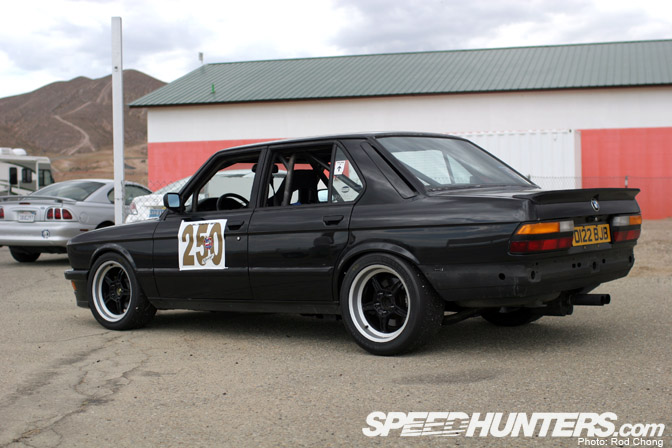 So in my mind, this story is a Car Spotlight. I don't really have that much technical information to give you about this machine and didn't really spend much time doing high quality shots….None-the-less I'd like to show you this car!
I was at the Red Line Time Attack event at Willow Springs this past May, shooting the Chris Rado Driver's Experience film and spotted this E28 5 series sedan parked up next to the smaller Streets track. It was part of a group sports cars whose owners were enjoying a Friday afternoon track day…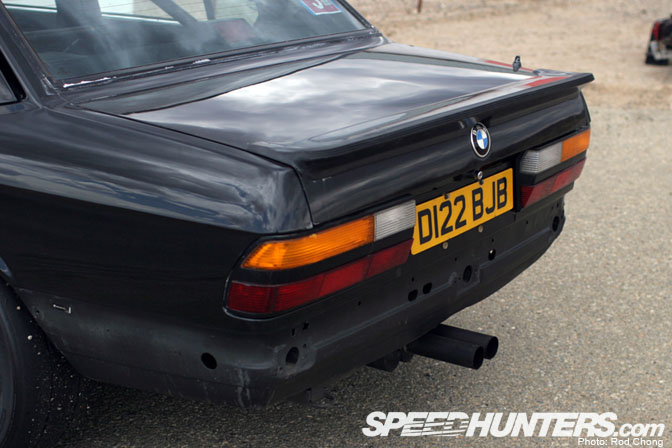 Although BMW month was many months away, I immediatly thought this would be a car to showcase during this September's activities.
The missing rear bumper gives the car a nice toughened look reminiscent of a rough-around-the-edges cafe racer. Very cool.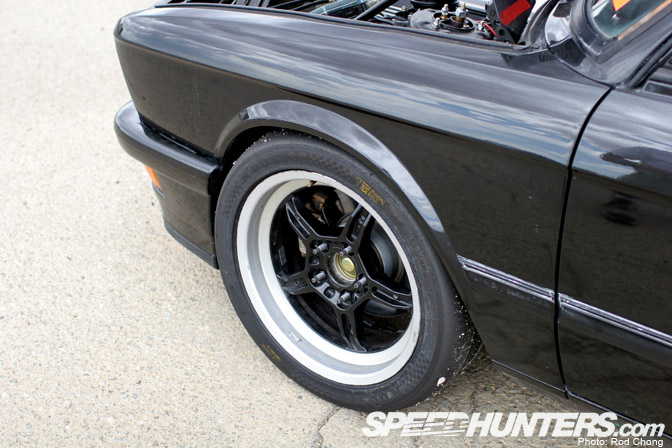 Note the full slicks. The car is actually trailered to track day events.
The owner had previously owned an old Group 5 spec BMW CSL but felt too nervous flogging such a rare and expensive race car around tracks. So he sold it and started to work on this E28, purely to have something fun to play with at hot lap days.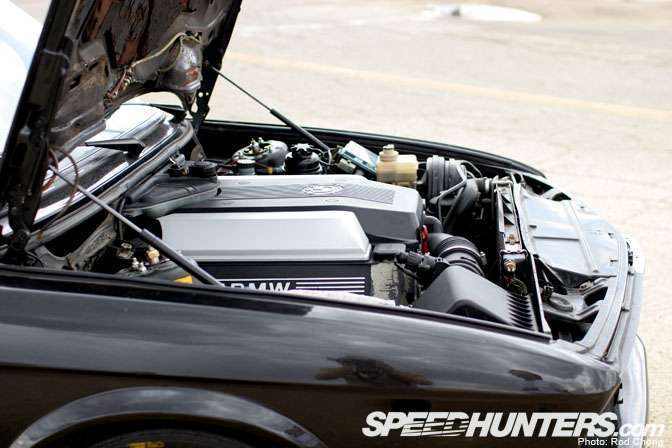 And here is what makes this car a little bit special…. it has a previous-gen 5 series V8 lump stuffed into its engine bay.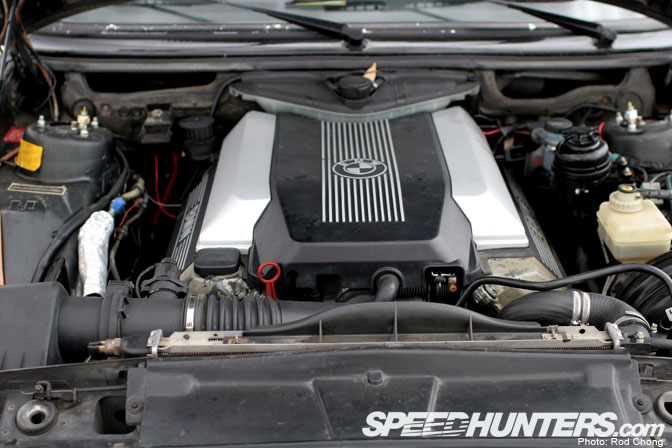 The owner told me that the V8 weighs just a wee bit more than the original straight 6 engine, so it doesn't really upset the balance of the chassis….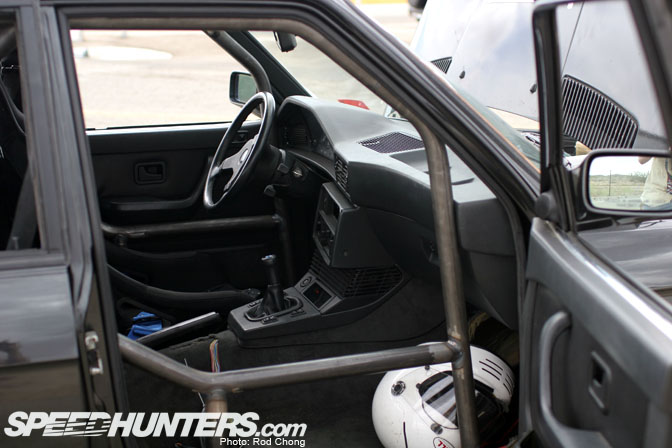 Yes I know the car is not particularly clean in its presentation… but I get the sense the owner of this car is too busy having fun with it to make is magazine presentable.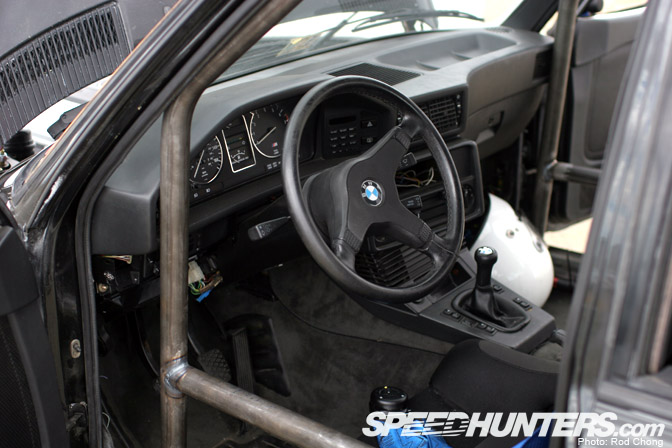 Other than the cage.. not much else has been changed in the cockpit area.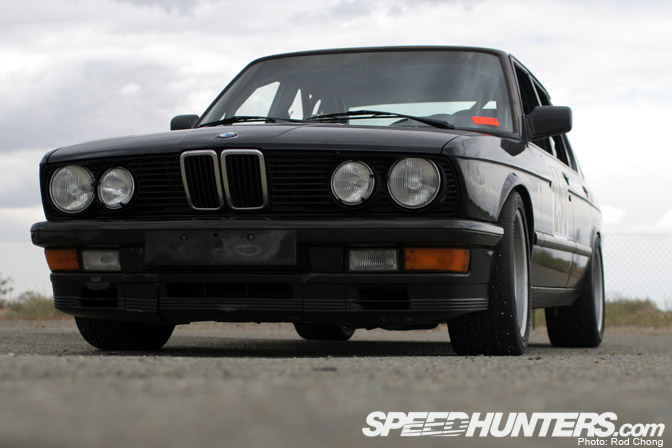 Up front, the ugly USDM big bumper have been ditched in favour of the smaller Euro spec items.
Anyway that's it for this car spotlight. This is no show car, but I thought I'd show it to you guys anyway. It's a good example of creative thinking to make a fun track day machine on a budget.
:R