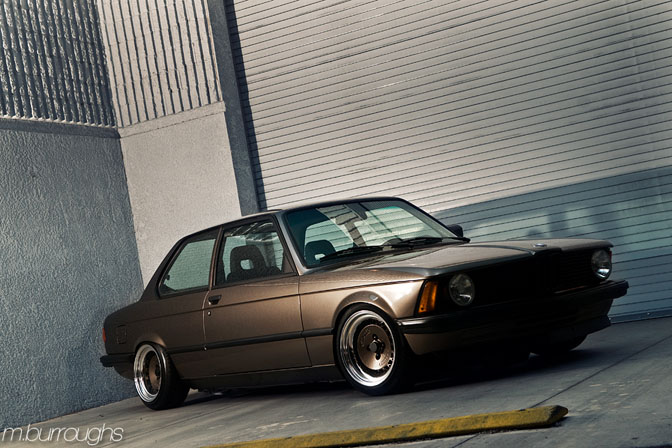 We still have a couple Stanceworks car to showcase before BMW month is over, with one of them being this E21 320i owned by Nic Foster of Tuscon AZ. One thing I've noticed about the Stanceworks crew is that these guys come from all over the United States instead of just one region. It's always nice to see long distance camaraderie in the car world!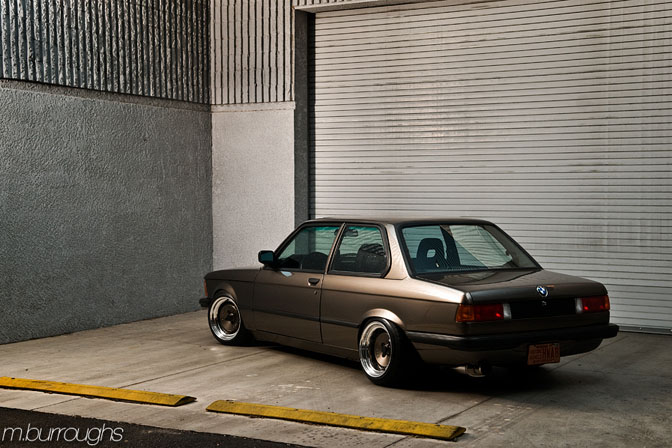 Anyways, on to the car. For starters the body has been redone in a gleaming coat of Sepang Bronze from an E60 M5. Judging by these photos, not only is the color choice great, but the paintwork itself looks top notch.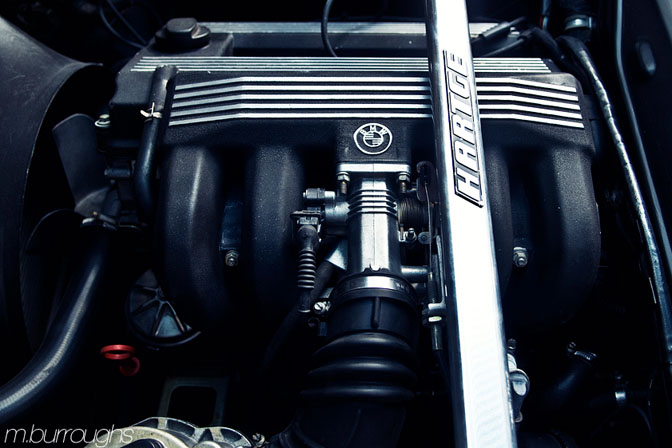 Under the hood, Nic has replaced the stock engine with an M42 unit from a newer 3-series. Not a horsepower freak, but more than enough to get the classic BMW down the road in style.
While a lot of wives and girlfriends merely tolerate our car obsessions, Nic's wife Steph has been actively involved in the project. She even went as far as designing a complete custom houndstooth interior for the car. Lucky guy!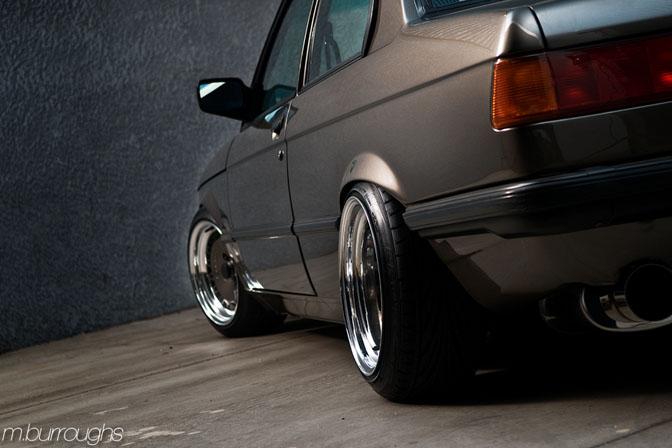 And then there's the stance. Nic has dropped the car low on a set of Leda coilovers and added a set of three-piece Ronal magnesium wheels. Check the colormatched centers.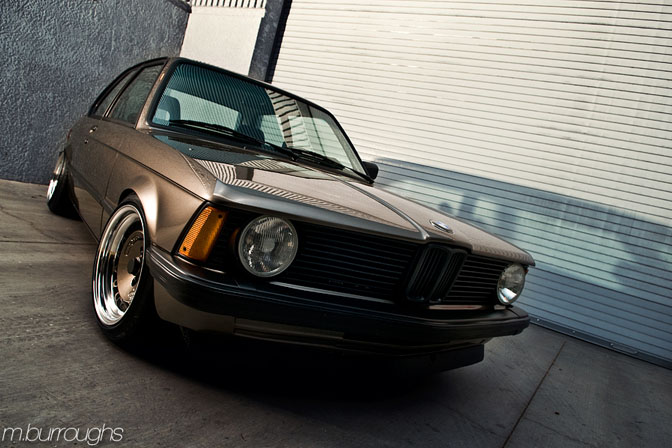 I don't think there are many E21's out there done as tastefully as this one. Nice job Nic and Steph!
Thanks again to Mike Burroughs for supplying us with these photos.
-Mike Garrett