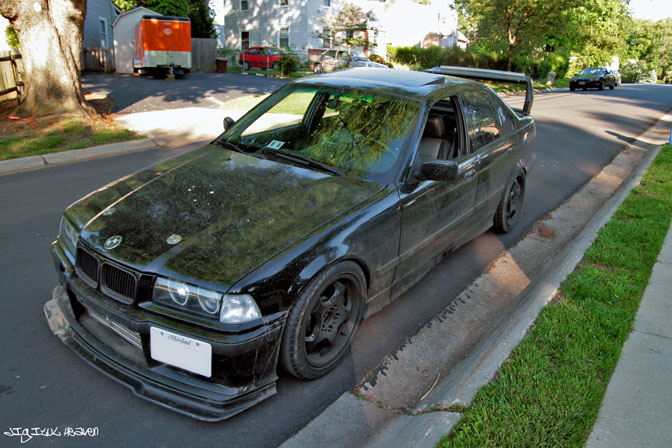 Over the past couple days our inbox has been flooded with emails from a group of Maryland enthusiasts showing off their distinctive take on BMW style. This E36 328i sedan is owned by a BMW tech named Aries Ramirez, and if it looks dirty that's because it is. "This machine was never built to look pretty.  As a matter of fact it was barely washed" , says the email. Hmmm… reminds of me what Rauh Welt Nakai said about the "beauty" of an unwashed car.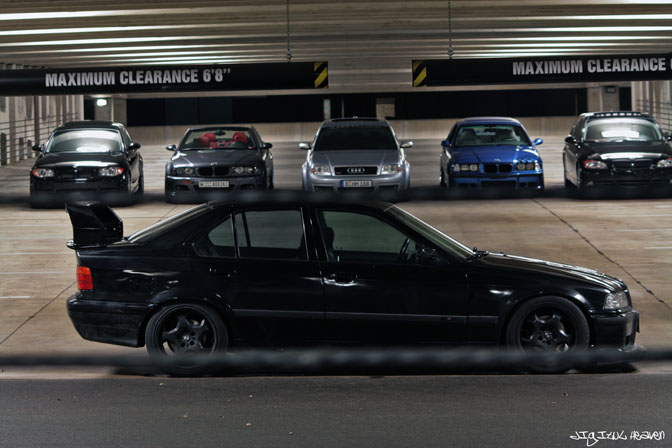 The aesthetics of an unwashed car is something that can be argued, but 450 wheel horsepower is something that can't. That's what this car makes thanks to a custom-built turbo kit and the aid of methanol injection.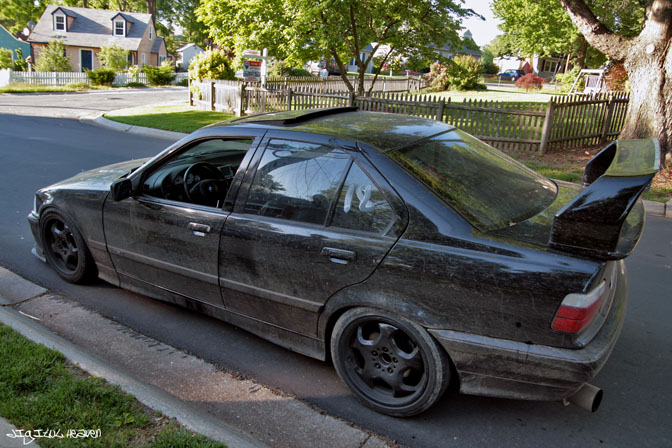 Other performance modifications include Ground Control coilovers and arms, plus a Wildwood big brake kit.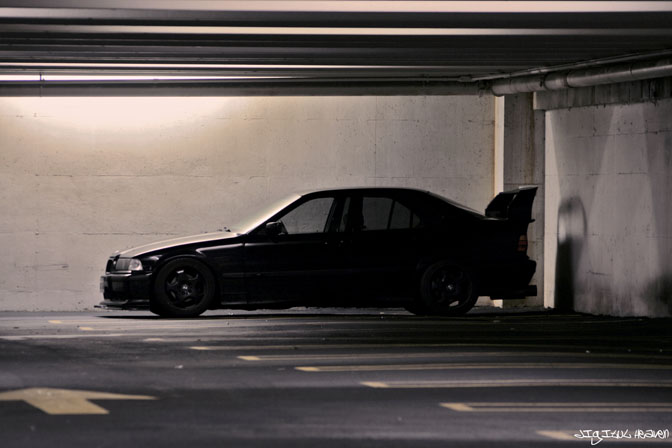 Minor exterior work includes an M3 front bumper with a Rieger lip, and Euro headlights. The PTG competition spoiler adds some character to the rear.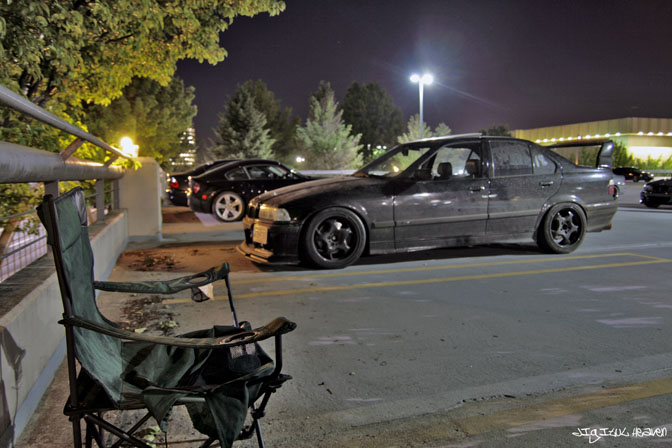 After a life of highway pulls and backroad blasts, this car was unfortunately totaled during a recent track event. Aries is already in the process of building a replacement E36 powered by the same nasty drivetrain…
Thanks again to Aries and Digitul Heaven Photography for the photos and info.
-Mike Garrett