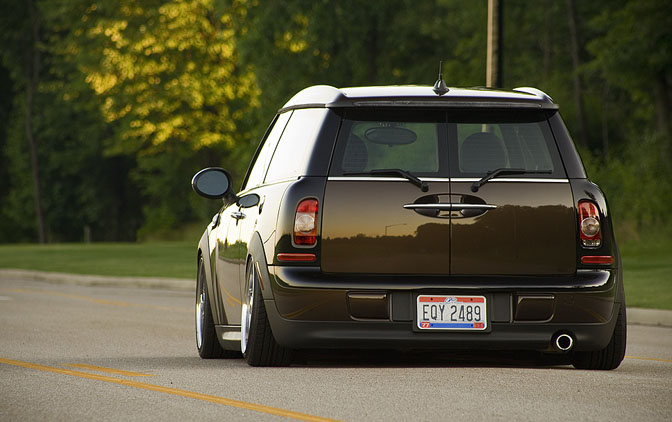 I'm guessing all of you know that Mini is part of the BMW Group. So this Mini has all the right to be featured here during our BMW month. A girlfriend of mine drives one of these cars and I have driven one myself a few times, everytime it brings a smile to my face because of its perfect road going capabilities. This new clubman version belongs to user Retromini on VWvortex. He has been playing with Mini's before, but it was time for some extra space in the form of this new wagon. The tuning bug never stays dormant for a long time so he quickly decided it was time for a drop.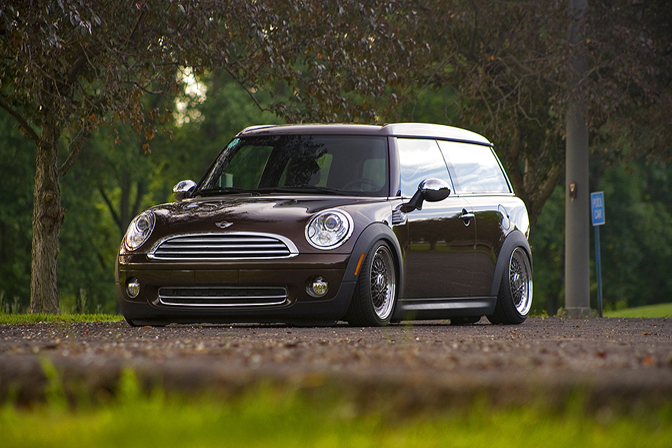 The drop has been made thanks to an airride system that found its way into spare tire well. The system consist of a 3 gallon tank, Viair 400 compressor and 2 easy street valves.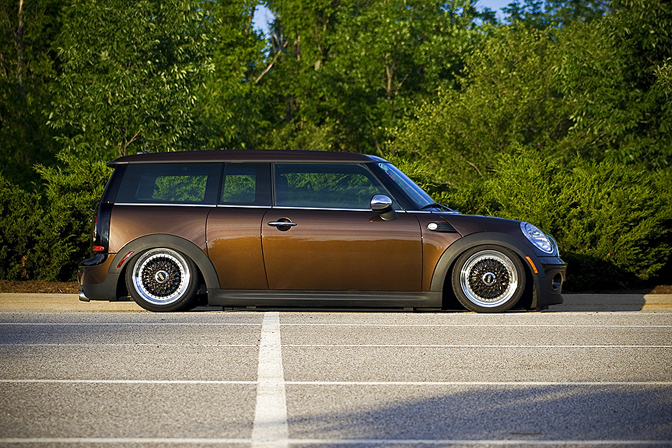 The wheels are a set of BBS RS in 16". As you can see the wheels are nicely tucked inside the wheel wells.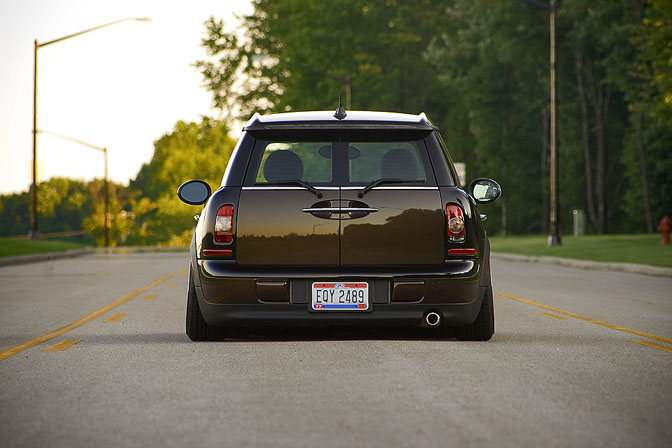 I really like the retro feel of this car, it isn't a typical 'look at me' car but it surely will get you noticed. The owner is still working on the car, he is now in the process of deleting the reflectors under the rear lights. I know I'm going to keep an eye on this build.
-Jeroen Willemsen