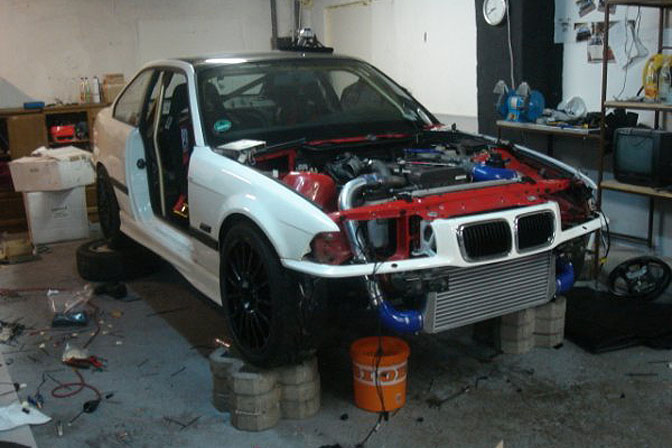 One of the things I like about the themed months on Speedhunters is the opportunity to see the diversity that comes with one brand or type of car. One thing I've noticed about BMW's is the wild engine swaps people do on them. Really, it's not surprising when you have an inexpensive RWD car with a well-engineered chassis and a large engine bay. I was browsing the Drift Works forum earlier when I found this Toyota-powered E36 drift car being built in Germany.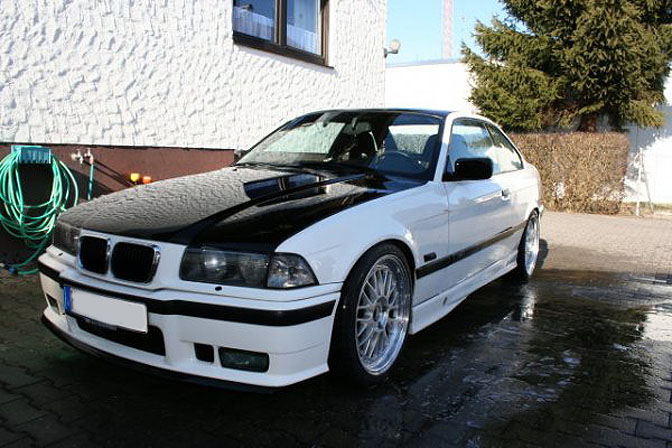 The base car is a '96 model 328i with the M package. Chassis modifications include XYZ drift-spec coilovers, an XYZ brake kit…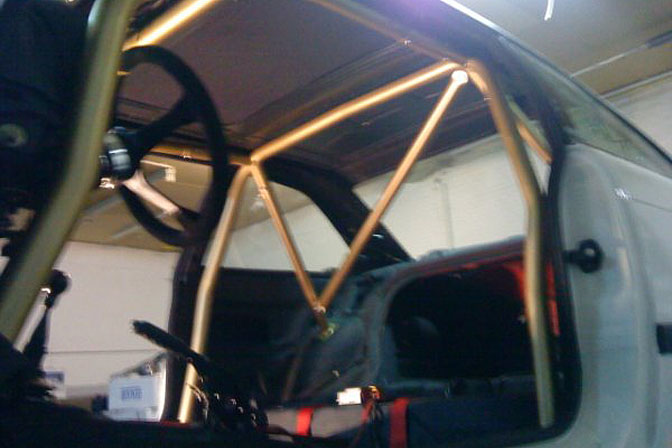 …and this Wiechers roll cage.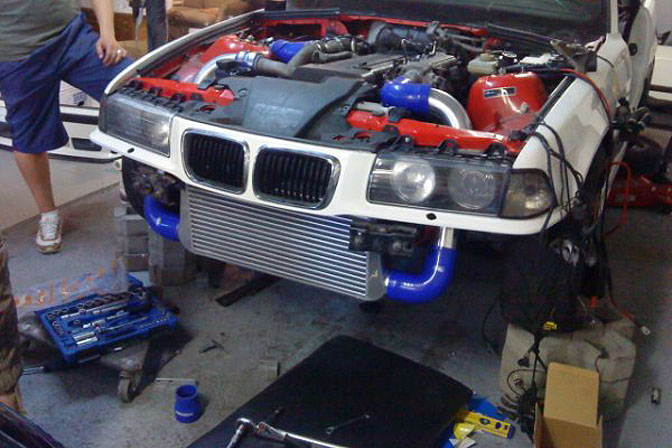 The engine is a 1JZ from a Chaser with an R154 tranny. The engine remains close to stock, with 3" exhaust, front mount intercooler and a Blitz boost controller adding a bit of power to the factory twin turbo setup.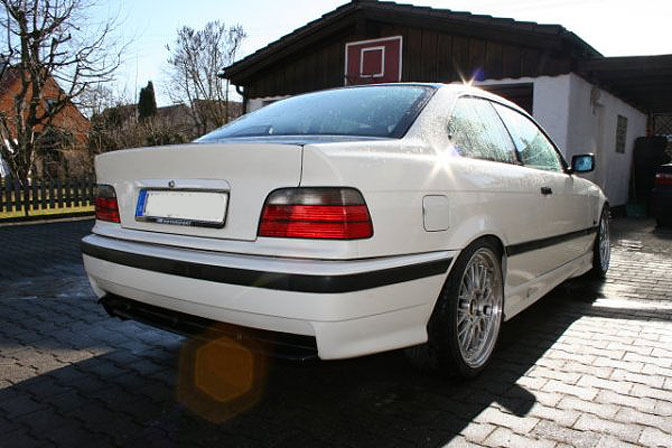 The photos in the thread show two sets of wheels, 18" Braid Winraces, and the BBS LM's seen here. One set for the street and one for the track maybe?
For more photos and info you can check out Freddy2k's build thread on Drift Works.
And while on the subject of swapped BMW's, we'll have to keep an eye out for more crazy swaps to feature this month. Any ideas?
-Mike Garrett