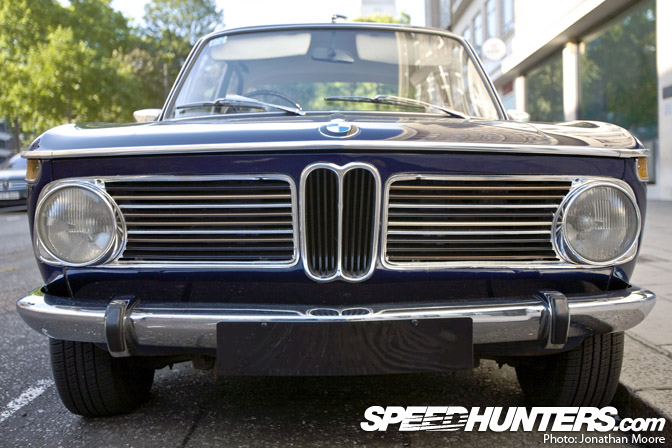 My office is in the heart of London's Mayfair, with the fashion boutiques and jewellers of Old Bond Street just round the corner, Sotheby's famous auction house opposite and many of London's great squares all within walking distance. Even on a rainy day you'll see across all manner of motoring exotica cruising around – Porsches, Astons, Ferraris, Maseratis and Lamborghinis gliding around the back-streets, exhaust notes echoing off the old buildings. Bentley and Audi have showrooms off Berkeley Square, and both have displayed Le Mans-winning sports prototypes in the past.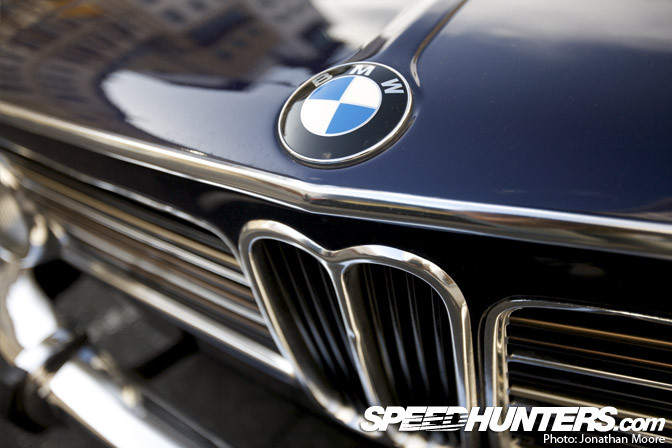 It's an enthusiasts playground, and even better I have a huge plate-glass window near my desk that looks out onto the street which allows plenty of opportunity to spot passing machinery. But every so often something that bit different turns up. This beautiful 2-door BMW 2002 coupé parked up right outside, so I grabbed the camera and ran out to get some pictures. Unfortunately I didn't catch the owner, but it's in absolutely pristine condition: shining midnight blue paint and gleaming chrome.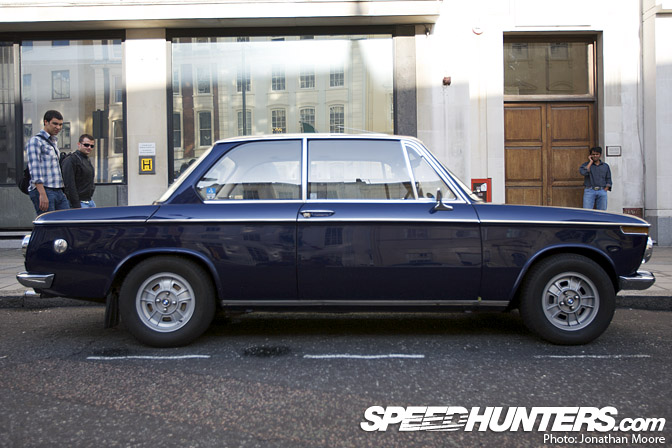 The 2002 was part of the BMW Neue Klasse series, which began production in 1962, ended in 1977 and covered 2- and 4-door variants and various capacity engines. This model is a 2-litre version of the 1600 designed by renowned Italian stylist Giovanni Michelotti in an effort to move away from the more boxy style of previous BMWs. The 1990cc engine produced 130bhp with a top speed of 115mph – a Turbo model was launched in 1973 with an extra 40bhp.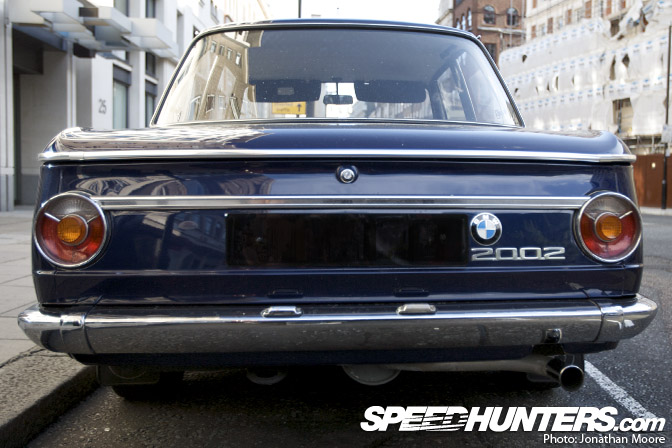 The 2002 is probably the most popular Neue Klasse model: it sold over 330,000 units during its production run. Along with the Turbo there were also the uprated Tii and Alpina variants. Of course, this being BMW it was raced with success in many forms over the whole period of the series' life. In 1966 a 2000Ti was the first car to lap the Nürburgring in under 10 minutes; the 2002 won the European Touring Car Championship in '68 and '69; a 2002 won the first ever Nürburgring 24 hour race in 1970; in lightweight form the 2002Ti won the Austrian round of the World Rally Championship in 1973.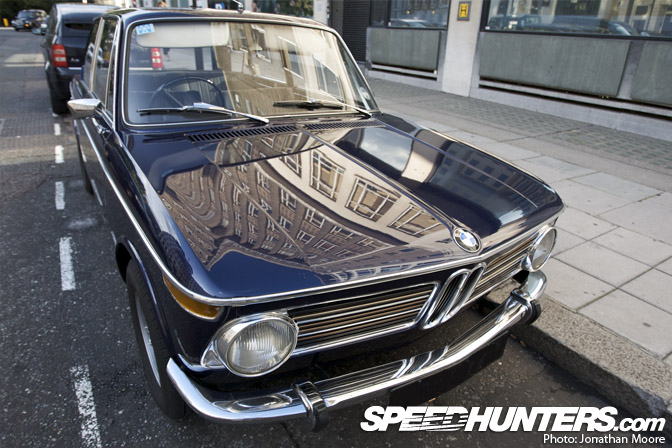 The interior of this car was also predictably immaculate, down to the big steering wheel and period seats where the backs hardly reach as far as your shoulder blades. With its swept-forward nose and clean lines I think it still looks great today, especially when it seems like it's come straight off a BMW forecourt.
Jonathan Moore