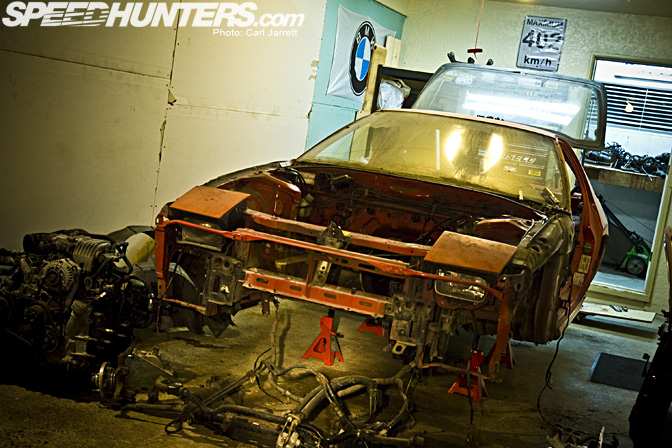 You might remember my blog post in July finding the car to start my newest project, a road race/time attack/hill climb/who knows 1988 Mazda RX7, as promised here's the official part 1 of my EPIC (please note my pretentious and humorous tone here) RX7 race car build!
Over my break from work and after my eyes healed up from laser eye surgery I finally had some free time to get started on my new adventure. Step 1 is the messiest and dirtiest but pretty damn fun at times, the tear down…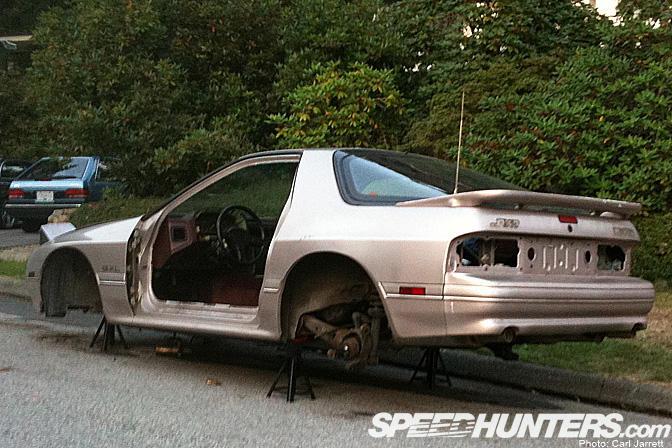 The tear down actually started with another car, an S5/89 RX7 I bought off a co-worker for parts.
I offered up some free parts with the local Rotary club BCRotary, in exchange for a hand pulling the engine out of the S5 and I was genuinely amazed by the help I recieved. 3 members of the club came to help and grab some parts, and by the end of the day we had pulled 2 engines, 2 front subframes along with the suspension, and pretty much gutted the entire S5. I want to thank Dave, Ram, and Nick for all thier help, I was actually pretty useless since I had just had my eyes lasered a couple days before hand.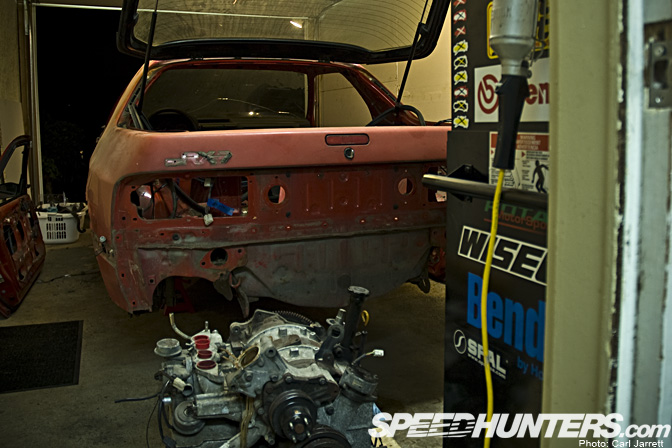 The S5's came with a bunch of great parts I'll need that made it logical for me to just pick up an entire car and pick it clean. The 89-91 FC's came with a slightly different mill, the S5 engine came with higher compression rotors which is what I'm after to throw in the S4 shell. The S5 had just a little more than 100k on the clock so I'm hoping the internals are still in good shape. This car being a GXL model with all the extra bits, it comes with 5 lug hubs and wheels as well as a awesome (for a stock production car from the 80's) braking system. 4 piston aluminum calipers up front and vented disc's all around, good enough for E-Prod race cars, good enough for me.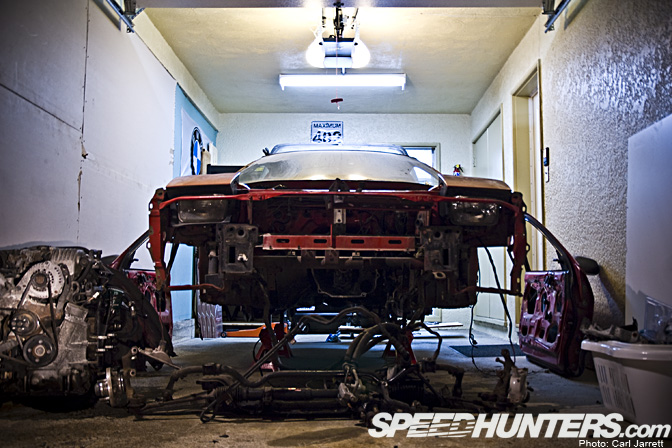 With all the heavy lifting out of the way, I began tearing into the '88. I've managed to get most of the way through it in my limited spare time, with just the rear suspension and dash needing to come out now. There are a few rusty spots but nothing major, and nothing some wide 'glass fenders won't hide.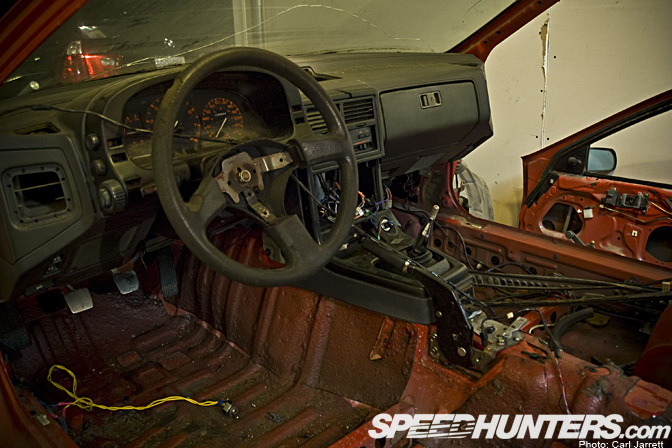 I'm not too familiar with these cars but I've been pretty surprised with how they were built. All of the FC generation RX-7's came with a pretty beefy 24"x5" stock aluminum oil cooler from the factory, along with the up-rated braking system, and optional clutch type LSD on certain models, made it a pretty serious car for the price back in the 80's and early 90's. Even the pedal box looks like a pretty nice piece of kit made of lightweight aluminum, remember, I'm used to 80's Ford products so the little things like these are a nice surprise.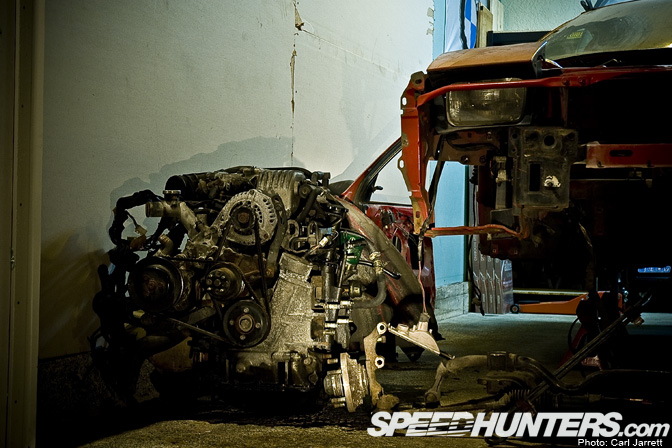 So, what's next? Once I get the tub fully stripped of parts, I need to figure out if I'm going to get the chassis acid dipped, media blasted, or just do it all manually at home. Once I get that done, seam weld it up, and start building the cage thats going to keep me alive when I run out of talent out on a strip of asphalt somewhere. 
This sort of project is definitely a first for me so bare with me as I learn a lot along the way. I'm currently also in the midst of planning what class this car will be built into, there is a lot to choose from, CACC, SCCA, NASA, but something along the lines of SCCA's E-Prod might be where it ends up.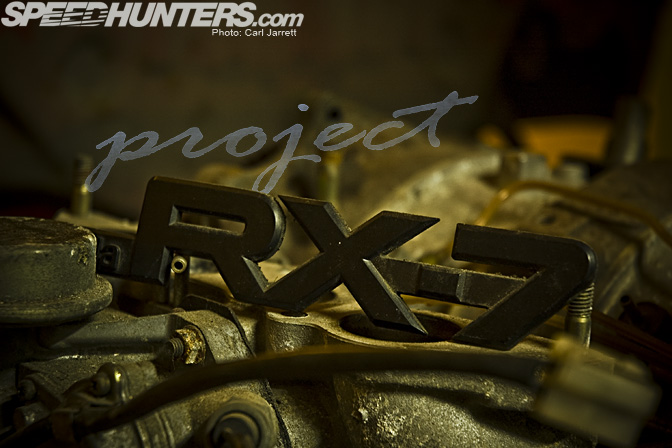 Stay tuned for more Project RX-7 gearhead goodness in the coming months.
- Carl Jarrett