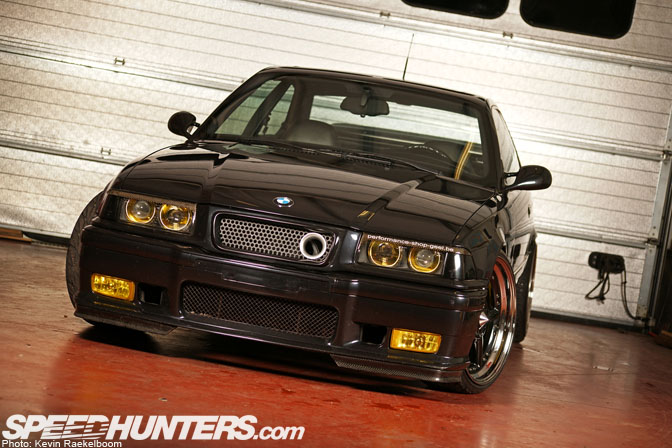 One of the good things about BMW month is that we can make great use of Kevin Raekelboom and his large archive of Europe-based car features . While looking through Kevin's photos for interesting BMW's, my eye was struck by this E36 M3 owned by Kirsten Geukens of Herentals Belgium. Besides serving as Kirsten's daily driver, the car is also used for trips to run on the Nurburgring – something Kirsten has become addicted to. With a car as good as the E36 M3 (especially in Euro spec!), one has to be selective with modifications, and Kirsten has taken a nice understated approach to this build.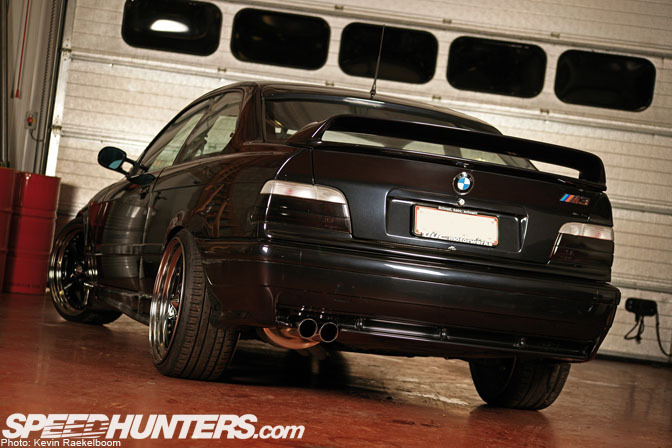 Interestingly, Kirsten was inspired by USA-built BMW's such as Jon Sibal's M3 and spent a lot of time browsing US forums determining the direction he wanted to go with the build. The car was originally a violet color. but the previous owner had it repainted in BMW Cosmos Black Metallic. The rest of the exterior modifications are simple – OEM rear and roof spoilers, carbon front splitters, a Mattig grill with air induction hole, and custom-built headlamps.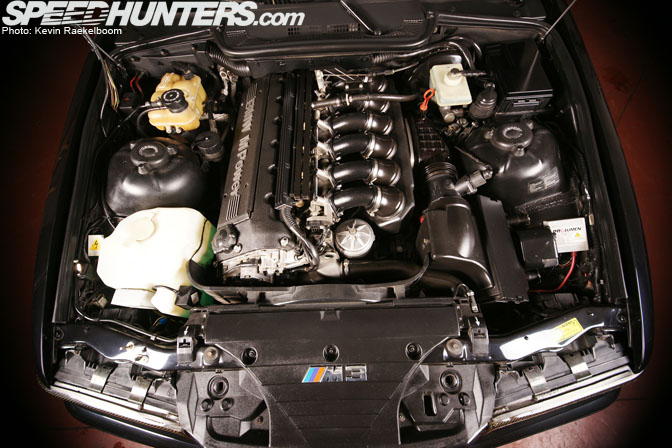 The S50B30 under the hood remains completely stock except for the induction grille and a SuperSprint race exhaust that Kirsten chose for its "roaring sound". If you're going to live with a stock motor, it might as well be an ///M unit…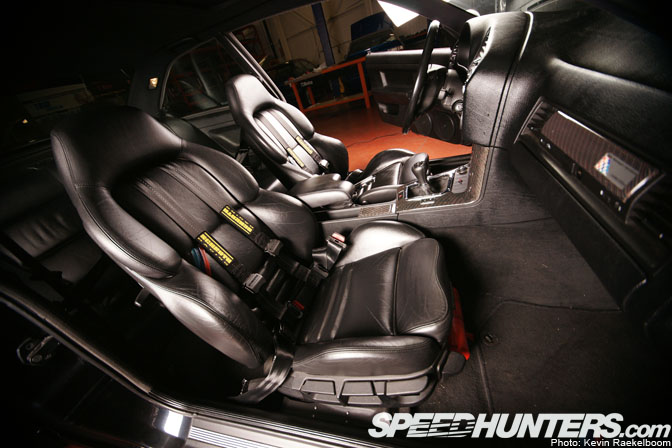 Like the rest of the car, the interior mods are restrained and tasteful. Main features include M3 GT carbon fiber inserts, a home-made short shifter, and a pair of Schroth harnesses for added support during those laps around the 'Ring. Besides that, the overall condition of the interior seems to be like new…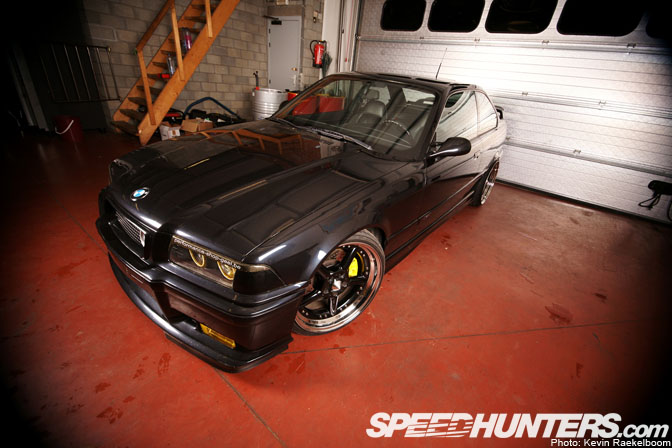 Kirsten wanted to give his E36 the aggressive appearance of the E30 and E46 models, and the stance is very important in accomplishing that. To drop the car and stiffen it up a bit, he added a set of Weitec Variant 1 coilovers…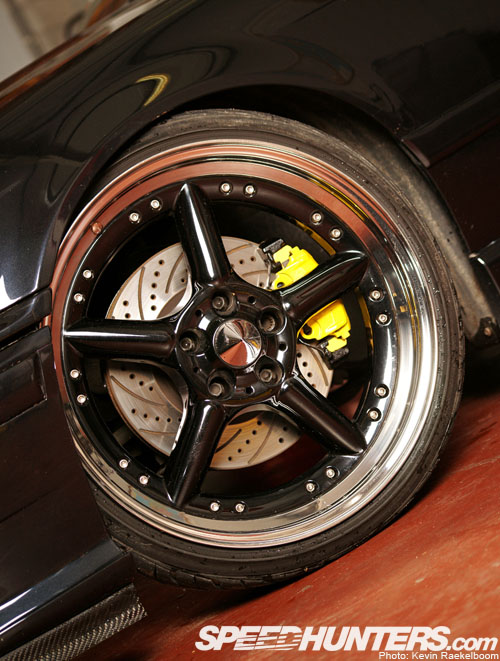 …and then this set of three-piece Brock B9 Inox wheels. Sizes are 19"x8.5 +35 in the front and 19"x9.5 +35 in the rear. You can also see QuickStop Race brake rotors there behind the spokes.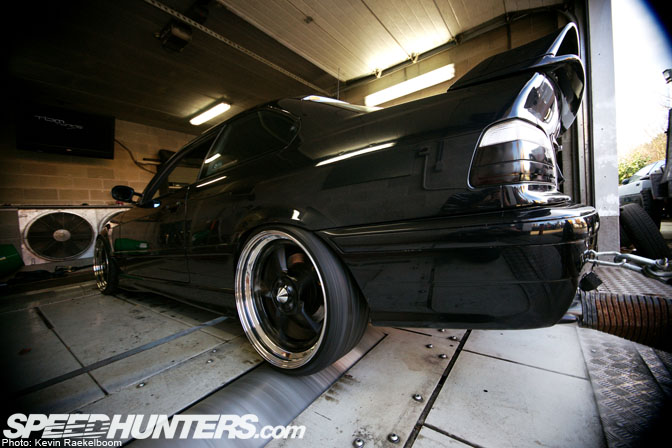 Kirsten says his most memorable moment with this car was his first time lapping the Nordschleife in it. "It made me respect the E36 M3 even more. For a 14-year old car it can be frighteningly quick on a track."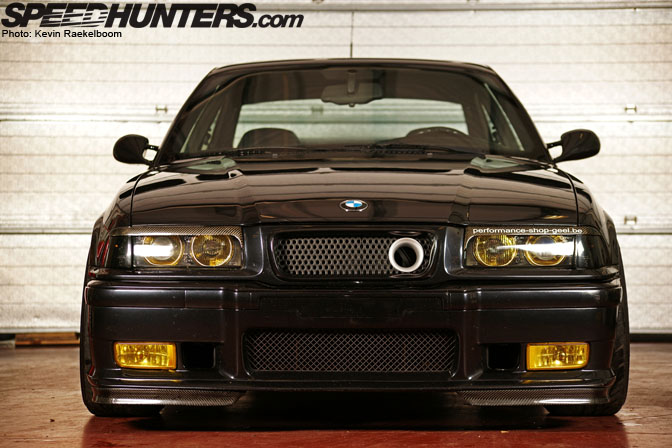 When asked what his dream car is, Kirsten says "this one". However, if he does ever get a new car it will be another one with an M badge.
Hmmm, I guess starting to see why so many people start driving BMW's and never look back…
-Mike Garrett
Photos by Kevin Raekelboom