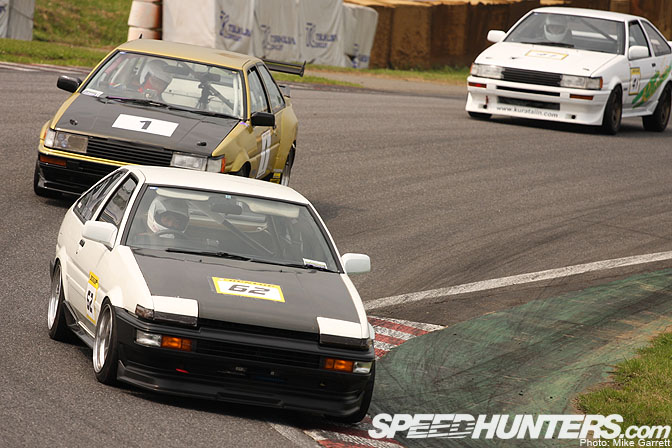 For my 86 Day contribution, I originally had this idea to do a post with 86 different photos of AE86's. Although that would probably set a record for the longest Speedhunters post ever, it turns out that it would be a quite a time consuming process.
Instead, I settled on 20 different AE86 photos I've shot at both drift and grip events in Japan. There's an interesting mix of cars here, and all of them represent the 86's never-ending popularity in its homeland.
Let's get on with the photos!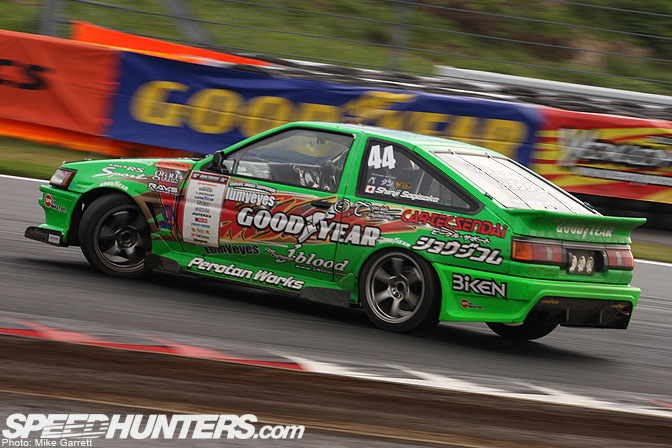 This contemporary styled rotary-powered Levin was running at the D1GP season closer last year. How about those giant 16" wheels?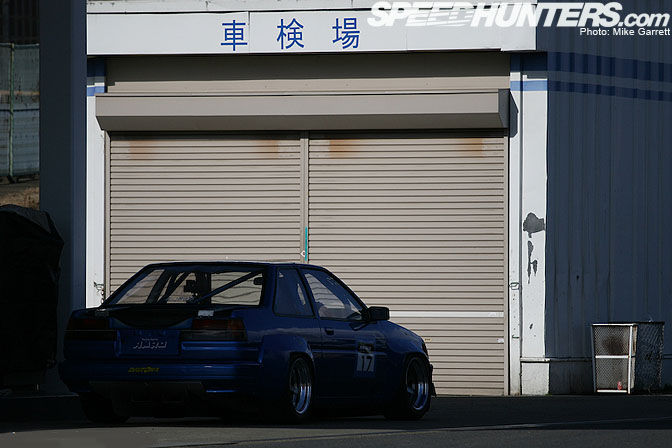 A fully-built Levin coupe lurking in the shadows of Tsukuba Circuit following a hard day of racing.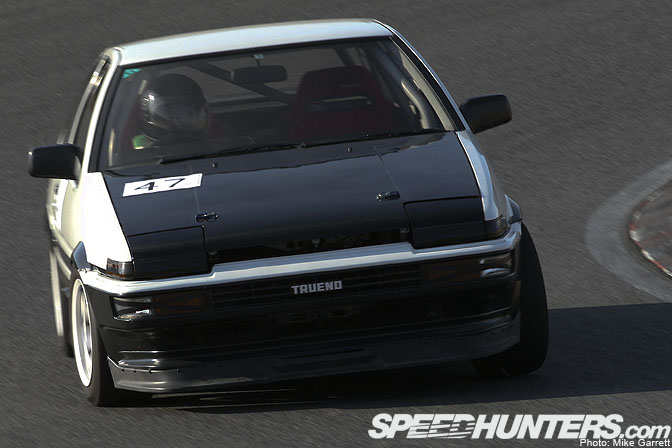 Also at Tsukuba, a zenki Trueno screaming around the first hairpin like only a 4AGE-powered vehicle can.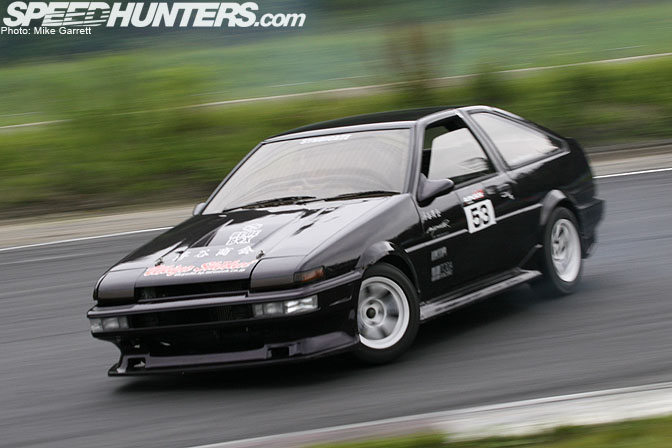 An Ukiya Shoukai-supported car drifting at Nikko Circuit last summer.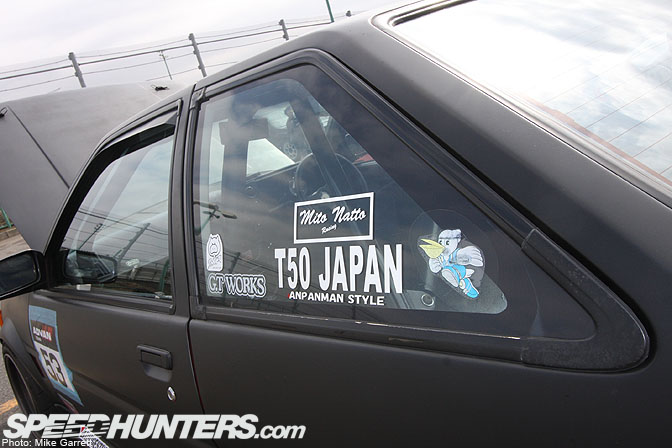 Hardcore 86ers should know all about the stickers seen here.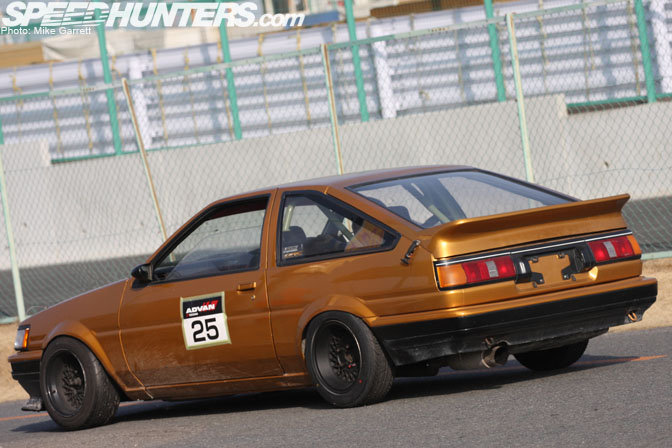 Gold Levin heading home after a long day of drifting on the Tsukuba 2000 course. I'd like to see more cars with single color mesh wheels like this.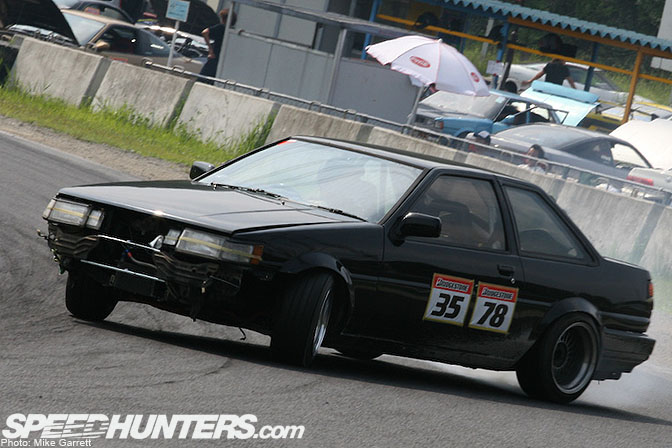 A female-driven Levin coupe at Nikko.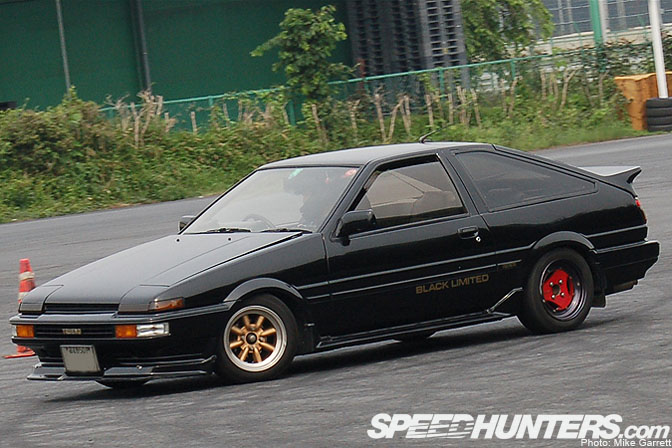 A rare Black Limited Trueno running gymkhana back in 2006. This was actually shot during my first ever trip to Japan.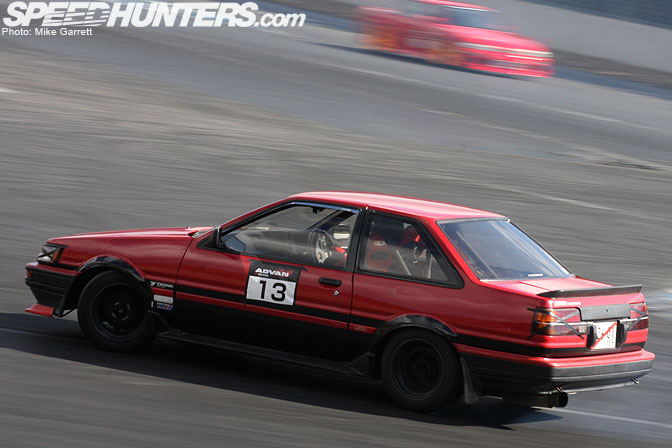 This 2dr Levin looks just like the cars you see drifting in early '90s Option videos.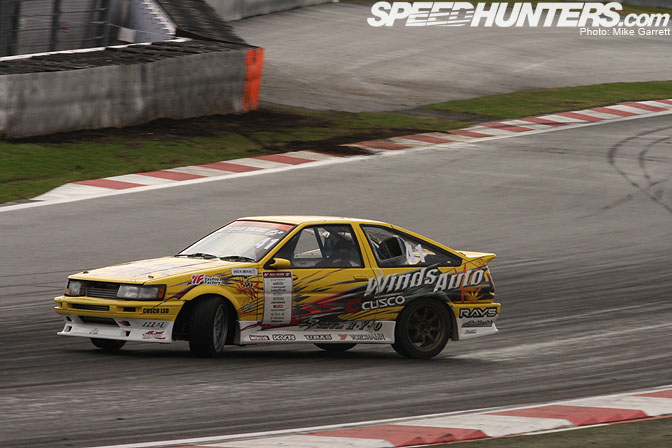 Obata-san in the Winds Auto D1 car at Fuji Speedway.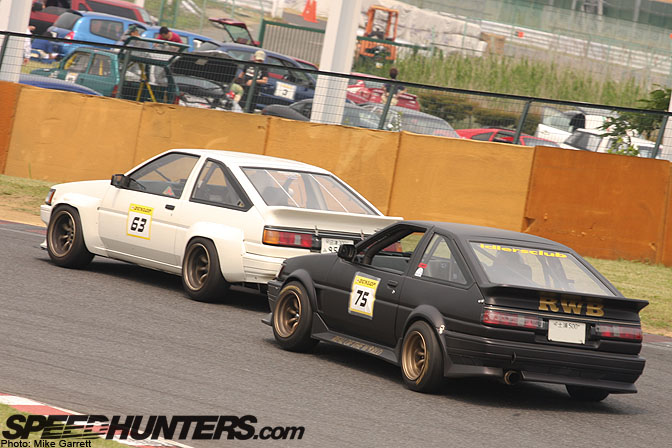 I think any 86 fan owes it to themselves to visit a one-make race in Japan someday. Watching 20 or 30 of these cars scream down the track together should be enough to convert anyone to the 86 cult.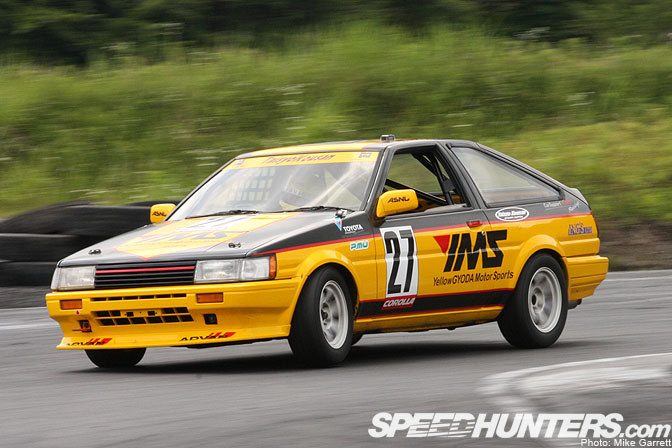 The YMS Levin at Nikko Circuit earlier this summer.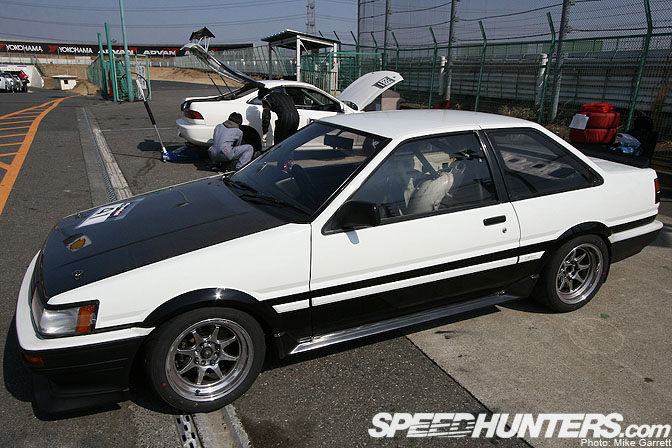 Just another high quality privateer-owned AE86. You'll find cars like this in every corner of Japan.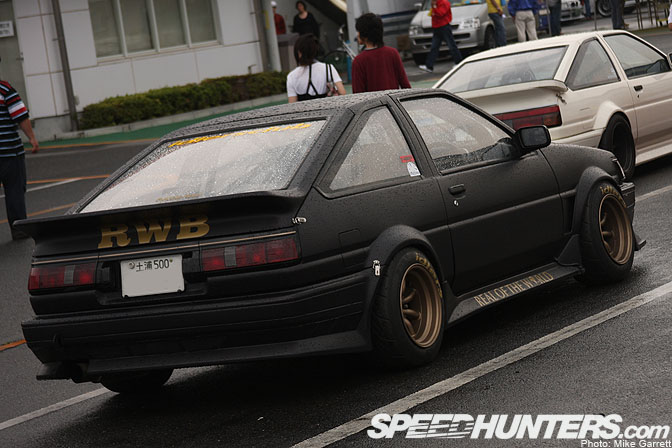 Because there can never be too many photos of Nojima-san's RWB Levin.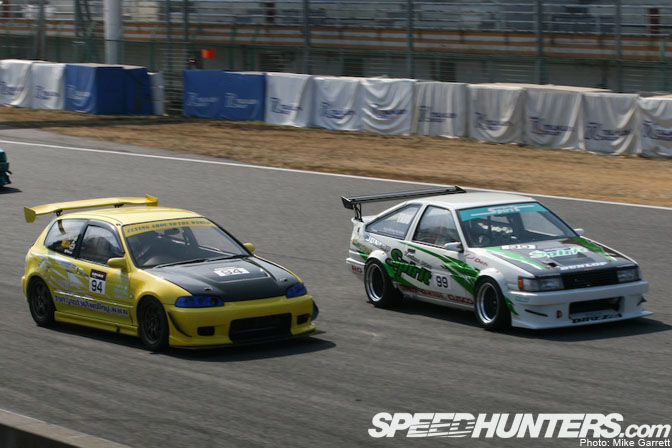 The Techno Pro Spirit AE86 battling. the Yellow Factory EG6 Civic. Both are naturally aspirated 1.6 liter compacts, but the similarities end there.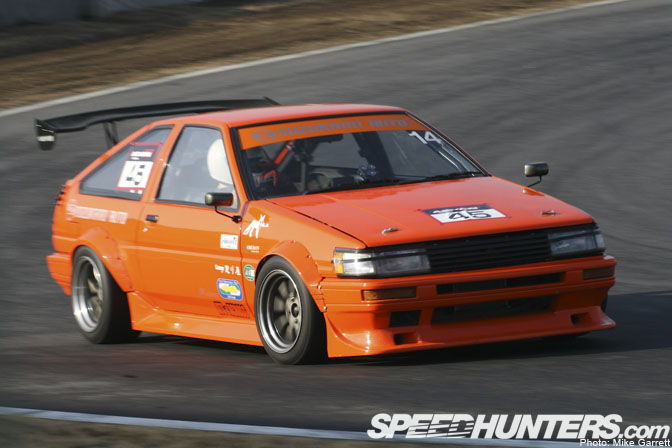 AE86 track cars don't get much better than the Mizukami Auto Levin from Saitama-ken.
Levin coupe running on the Tsukuba 1000 course in early '08. This guy was out there holding it down against a bunch of Honda Civics and Integras.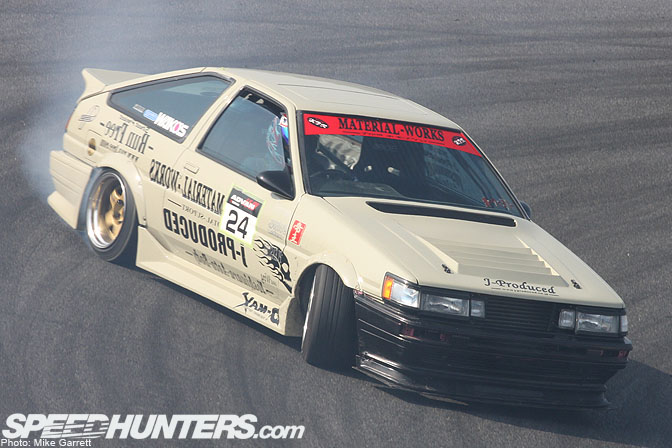 If I ever get another AE86, I'm gonna have to paint it tan or creme white. Something about this color goes so well with the body lines.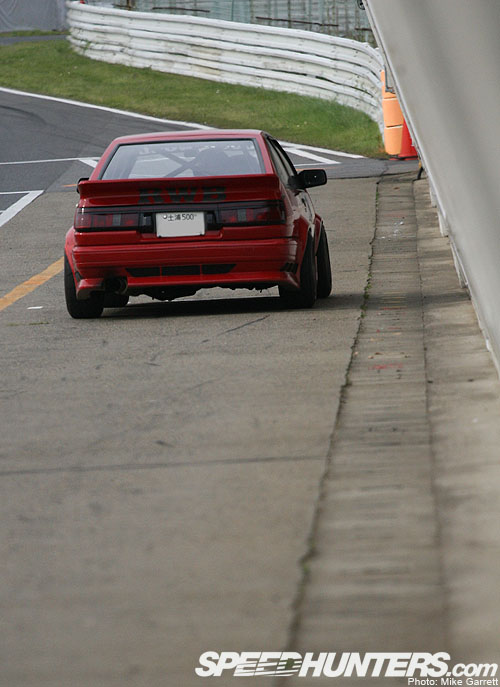 Finally, another shot of Nojima's car when it was still red.
 Happy 86 day everyone!
-Mike Garrett