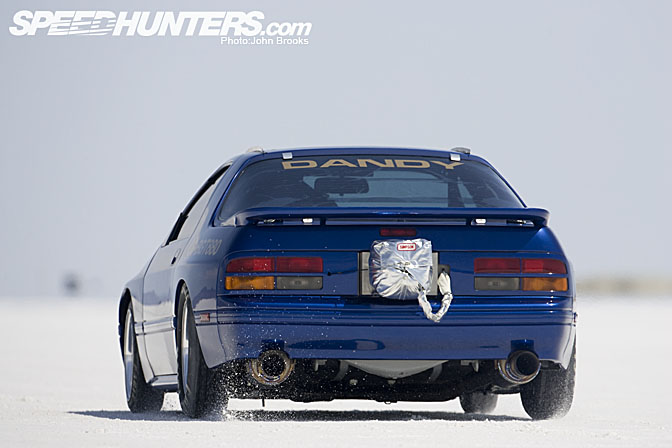 I was on the phone a few minutes ago with Eric from Twins Turbo Motorsports and we got to discussing Bonneville race car construction and maintenance. He said to me that Bonneville race cars normally have rather short lives as "The salt gets into everything"... well I can also say that the Salt has also gotten into me too. Bonneville Speedweek is definitely  the most special automotive event I've ever had the privilege to attend and all I can think about today is what to do there next year!
On planning our trip to Bonneville, we knew that John Brooks and Will Roegge were going to be working with Nish Racing and following the story of the Royal Purple Streamliner… but we really had no idea that I would end up spending a good portion of time following Dandy Tanaka Mazda RX7 around. The team was trying take the long standing Racing Beat record in the E/BGT category of 238.442 mph and had spend 1.5 years and over 200,000 dollars building this car for the 2009 event.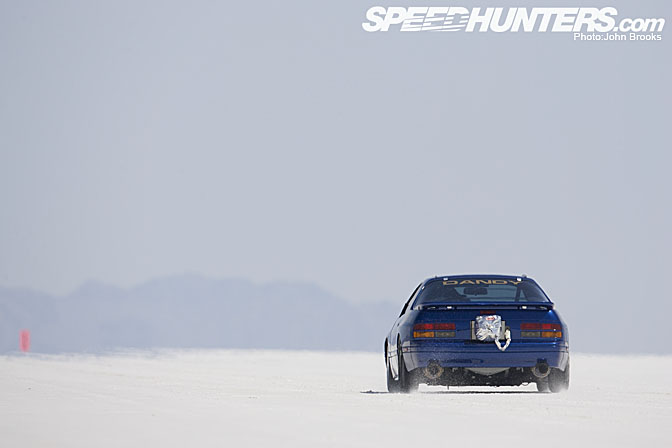 I have yet to start sorting through my photographs from Bonneville, but I thought for now it would be fun to show you this simple photo essay, via the 500mm prime lens of John Brooks. It shows the start of one of the Dandy FC runs on the short course as they attempt to gain their B license in order to hit the long course for a full record run.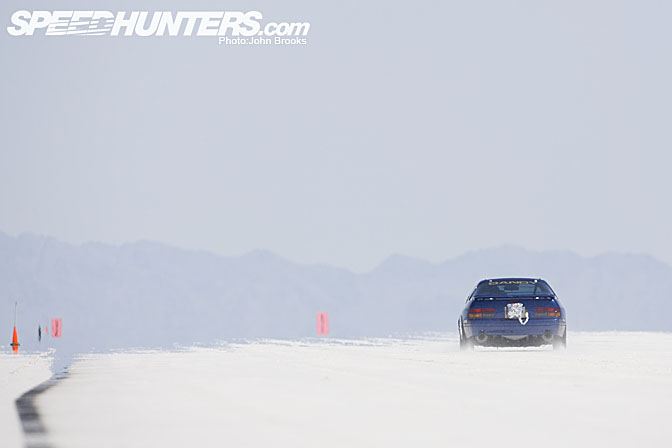 John was standing on the start line for this sequence and from his vantage point, the mirage effect is already quite apparent… what you can't see is how much the car is fishtailing around as it struggles to put down 650 hp on thin tires and a loose racing surface.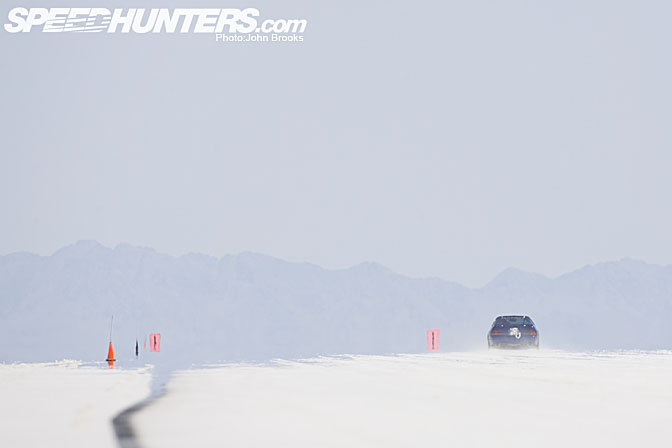 The FC builds speed…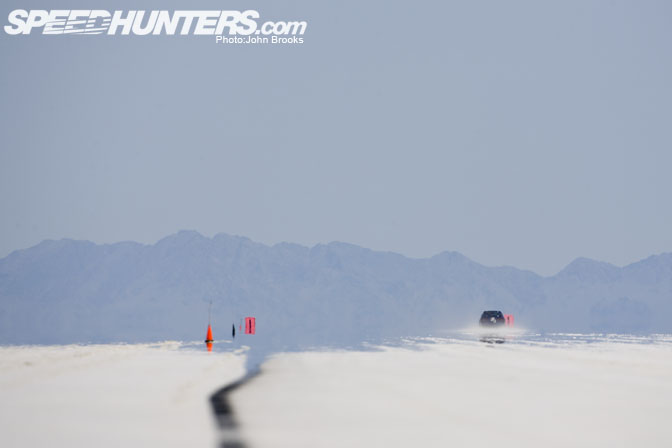 Already it is around a mile away from us and is starting to disappear into a mirage of warped light.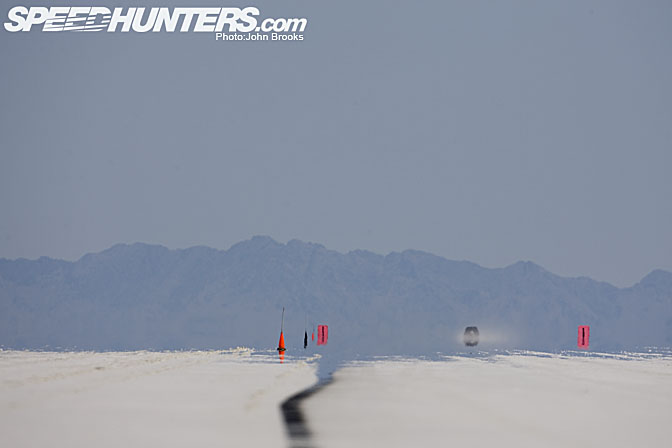 It disappears above the horizon line… even John's monster 500mm lens can't keep it in view any longer…
On this run the driver lost control of the car at 180 mph and spun. He later told me that the car was pretty hard to keep in a straight line at this speed…. but I'm getting ahead of myself here…. I first need to get Linhbergh and my images of the Dandy Tanaka Bonneville campaign together and we'll tell you the complete story along with a full review of the car. We just need a few days to organize ourselves.
Talk soon!
:Rod