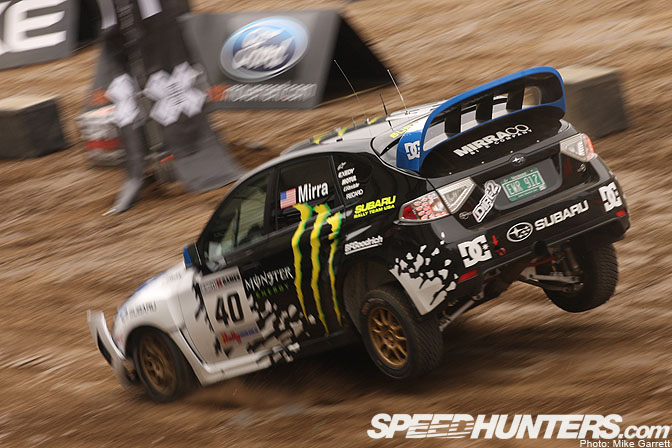 I've hardly finished unpacking from my last Speedhunting trip, and already it's time to hop on a plane and head to Seattle for this weekend's Formula Drift event. Before I move on to cars sliding around on pavement though, I have a few more photos to share of cars sliding around off the pavement at the X Games last weekend.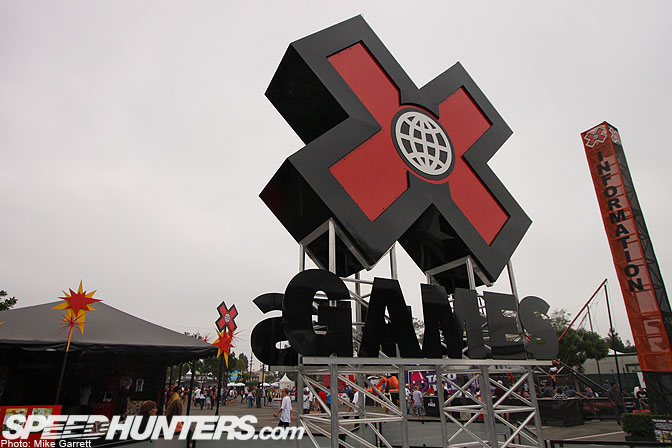 Ah yes, the X Games. I feel extreme just looking at these photos.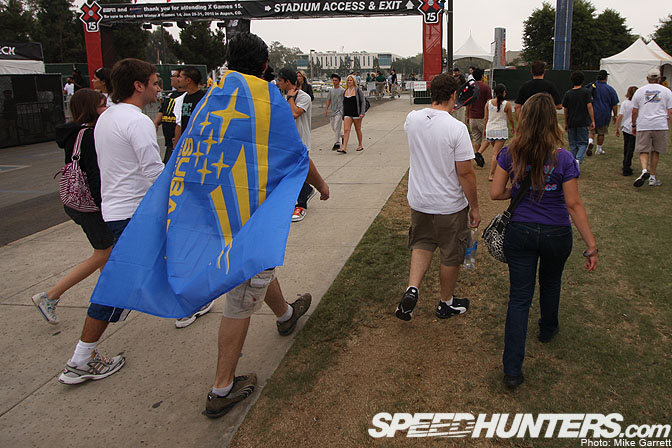 Speaking of extreme, check out this fan I spotted wearing a Subaru cape. Hardcore.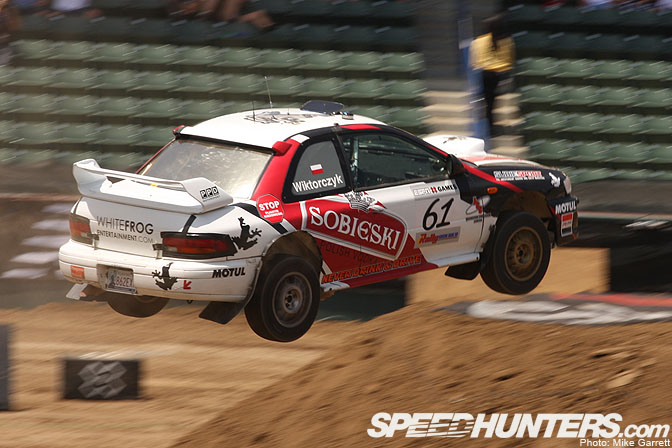 Wiktorczyk catches some nice air while clearing the gap in his GC8 Impreza during practice on Sunday morning.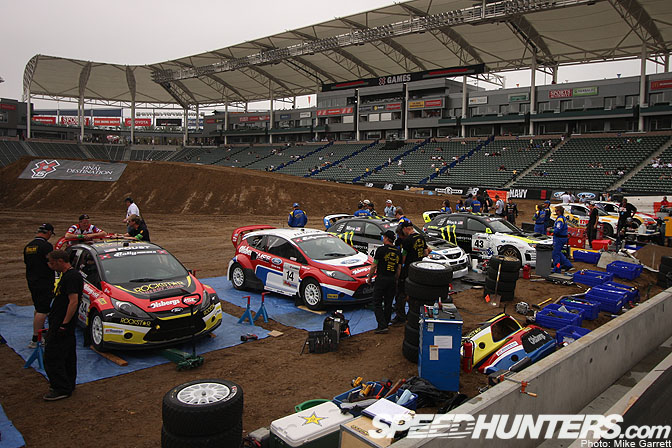 Ford and Subaru, bitter rivals sitting right next to each other in the Home Depot Center's makeshift pit area.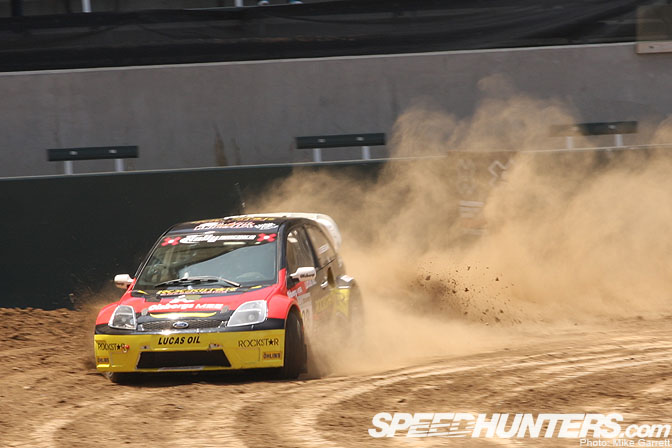 Brian Deegan pulls out of a corner as he builds speed for the approach to the jump. I noticed that Deegan's car looked quite a bit different than the other Fiestas that were running. An older model I'm assuming?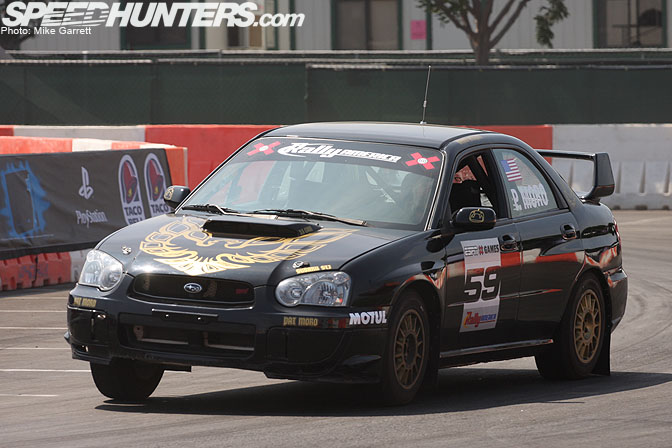 I got a kick out of the screaming chicken on the hood of Pat Moro's Impreza. Pat was an alternate in case any of the other drivers weren't able to make it.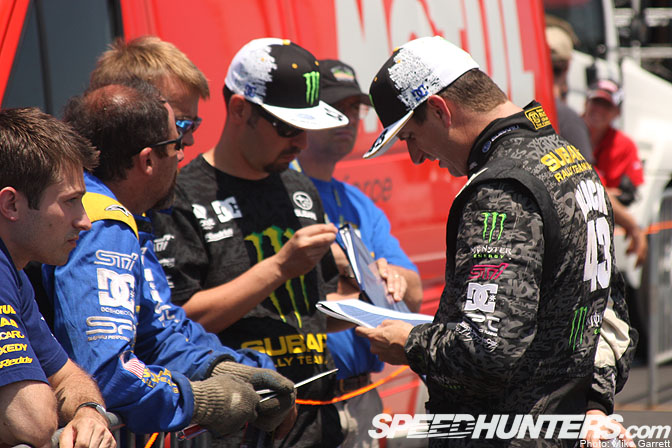 Mr. Block reviews some classified documents following his qualifying run on Friday afternoon.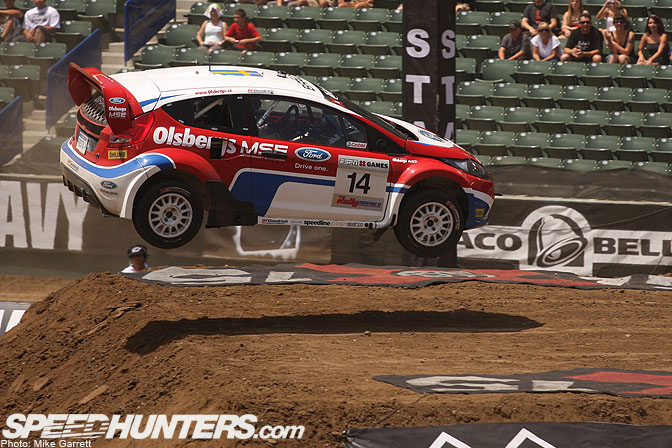 Kenny Brack in the air.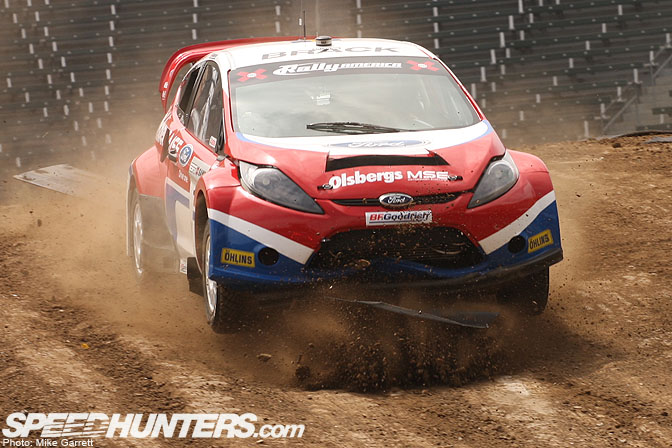 Kenny Brack on the ground. His Ford took a hard hit during this one, you can see parts of the front end flying off the car there…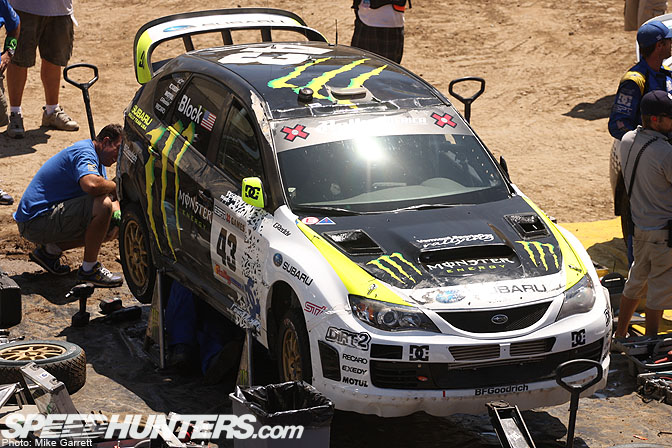 Ken Block's Impreza undergoes some last minute work before his second round elimination match.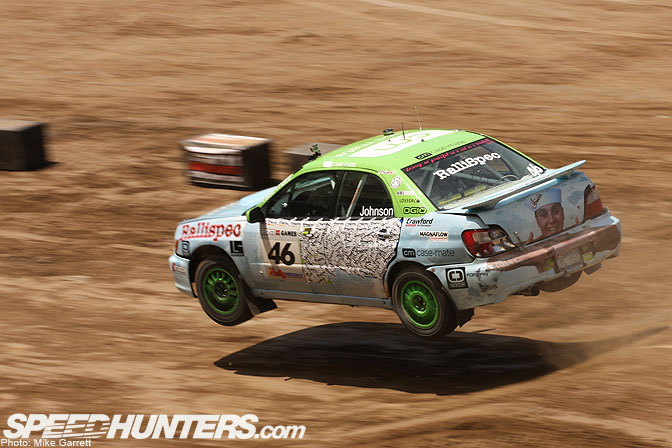 Matt Johnson taking a hop in his uniquely decorated Impreza. I heard there was some "controversy" over this car's graphics scheme.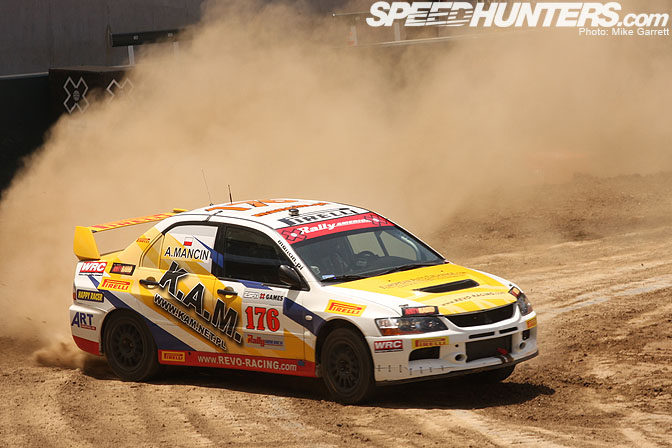 Andi Mancin leaves a nice trail of dust behind his Evo.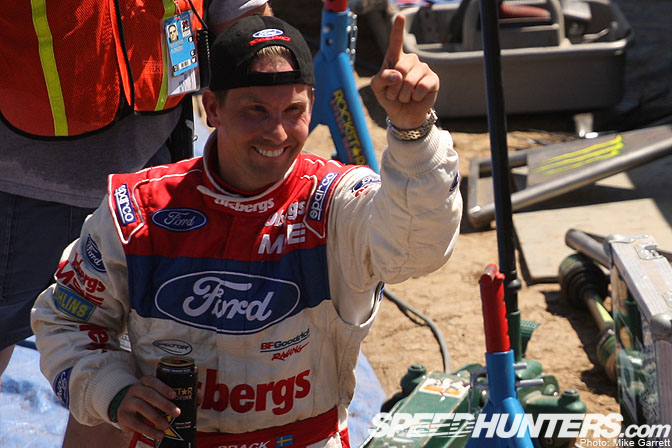 And finally, another shot of gold medalist Kenny Brack as he celebrates his victory.
Hope you've enjoyed the X Games rally coverage. I had a great time shooting the event and look forward to covering some more rally in the future.
-Mike Garrett