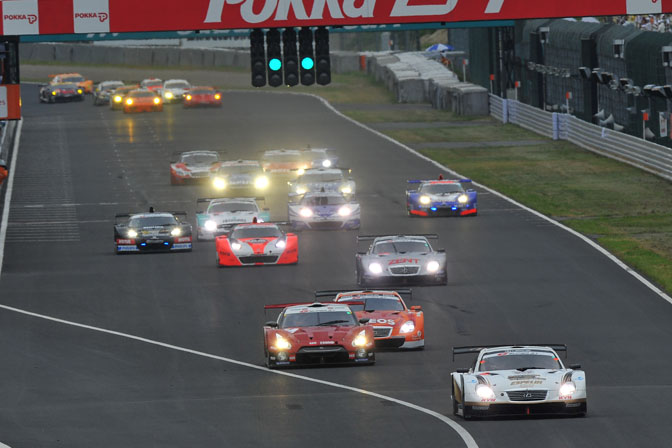 I'm really finding it hard to believe that we're already way past the half point of the 2009 racing season, to me it seems like just a bit ago we were working on our preview stories for the season. Anyways, the Super GT series was in action last weekend during its annual summertime trip to Suzuka Circuit for the Pokka GT Summer Special.
Here's a quick look at what went down.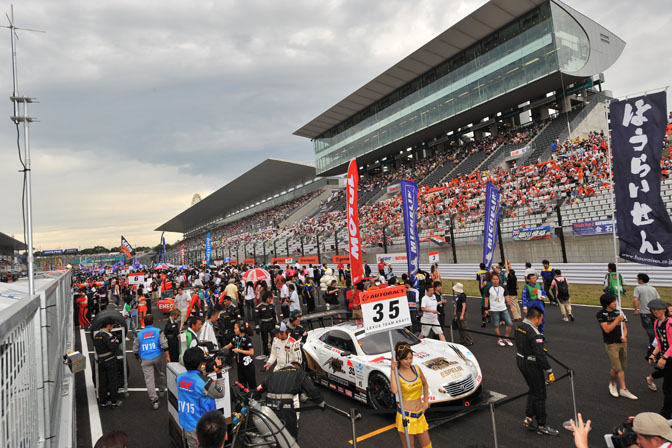 The Suzuka summer race is the longest one on the SGT schedule, stretching 700km through the humid Japanese summer weather. Besides the championship battle in the GT500 class, this race was also notable as the debut of the new Subaru Legacy GT300 car. Unfortunately it wasn't a good debut for the Subaru as it developed front diff trouble and was unable to make the race. Hopefully the issue will be straightened out for the next race.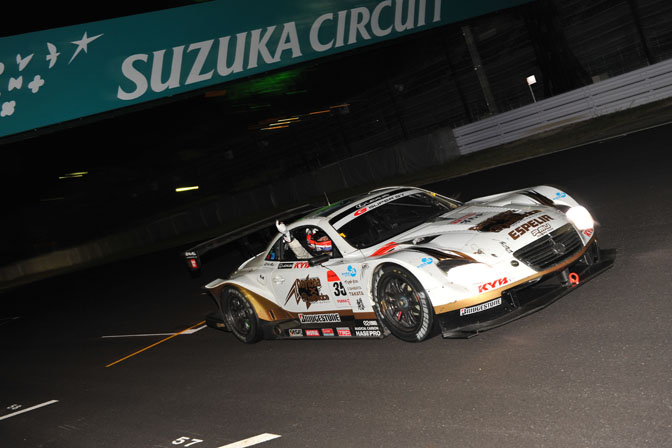 Starting on the pole in GT500 was the Kraft SC430 of Hiroaki Ishiura and Kazuya Oshima. It turned out to be a flawless day for this team, as they were able to complete the pole-to-checkers run with a 10-second lead over the second place car. This was the first GT500 win for both drivers, and the second victory for the Kraft team itself.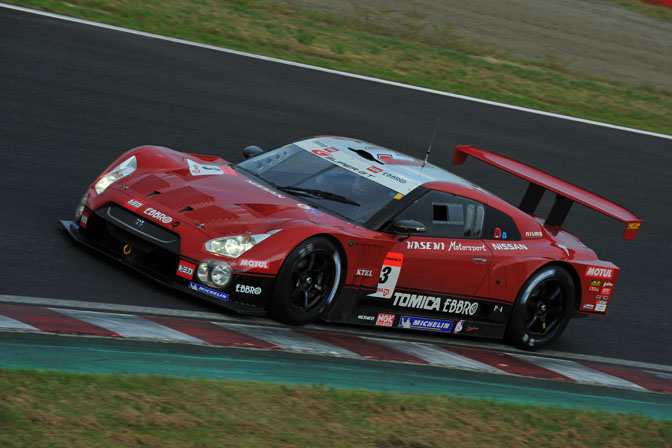 Finishing second in GT500 was the Hasemi Tomica Ebbro GT-R of Ronnie Quintarelli and Hironobu Yasuda. Meanwhile, the Motul Autech GT-R remains on top of the GT500 season standings with three events remaining on the calendar.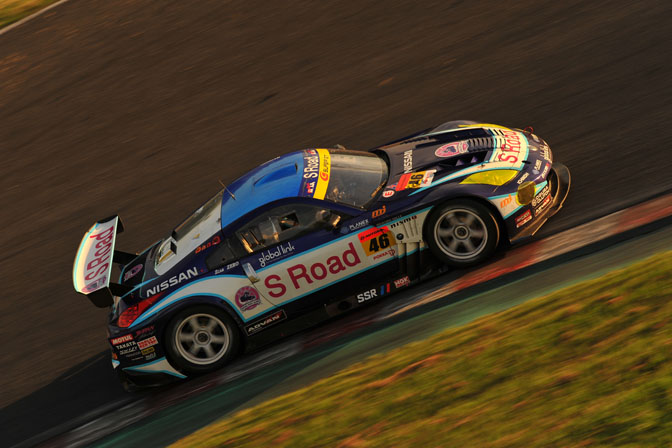 Taking the victory in GT300 was the S Road Mola Z of Kazuki Hoshino and Masataka Yanagida, who managed up to earn the win after starting in the 14th position on the grid.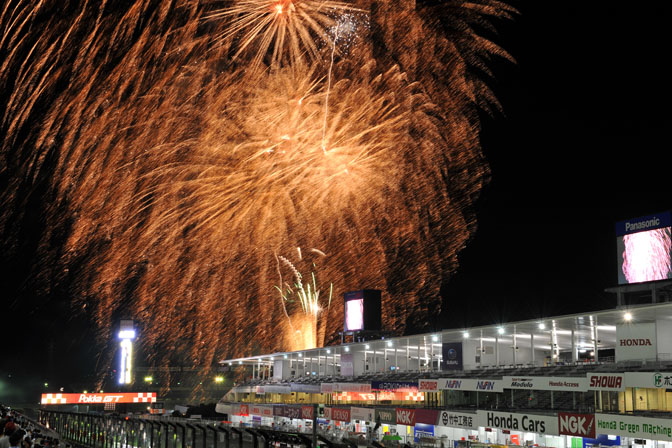 The race was followed up by a large hanabi display, a summertime tradition in Japan.
The next Super GT event will be at Fuji Speedway in mid September.
-Mike Garrett