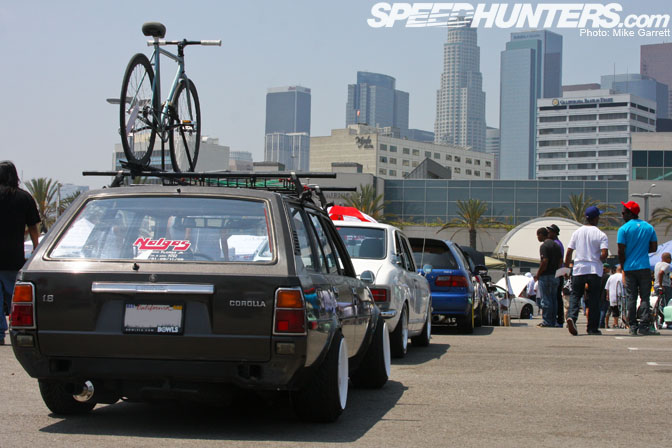 Despite being a nut for Japanese iron, I've never been much of an "import car show" kind of guy. I don't know why, but for some reason I've always felt out of place among shined up tuner cars, DJ's, and models. However, there's one event that I'll make an exception for – the Nisei Showoff held every year in downtown Los Angeles. The Nisei Showoff is a Southern California tradition, dating back to the days of PIAA foglights, multicolored interiors and dragon graphics. It's certainly the place to see what all the cool kids in the scene are doing, and if that wasn't enough there's tons of awesome food and JDM goodies right next door in Little Tokyo.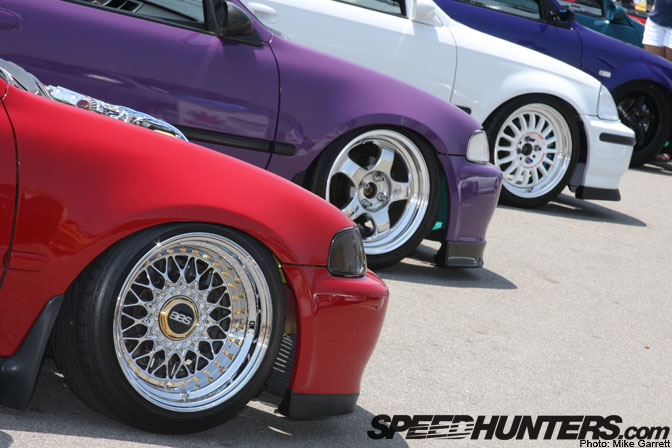 Without a doubt Hondas are the most popular cars at Nisei. We aren't talking about just any Hondas though, these are the highly detailed machines that start global customization trends.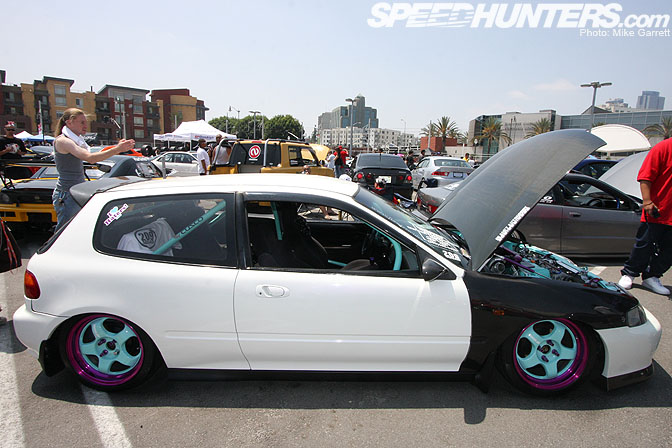 Cars like the Honda Civic have long been one of the most popular tuning bases, but on the West Coast cars like the EG have literally become the canvas for intricate mechanical and artistic expression. The use of colors, the fabrication, and the attention to detail on these cars is incredible.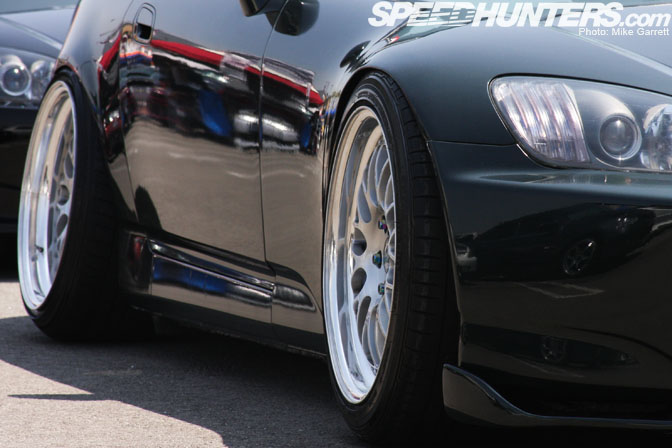 Not surprisingly, the most outstanding trend I noticed at the show is aggressive wheel fitment. Something that was once seen on only a select few VIP or drift cars (and VW's) can now be found on cars of all types. Whether it's an S2000, a Civic, or a WRX, flush wheels, slammed stance and negative camber are everywhere now.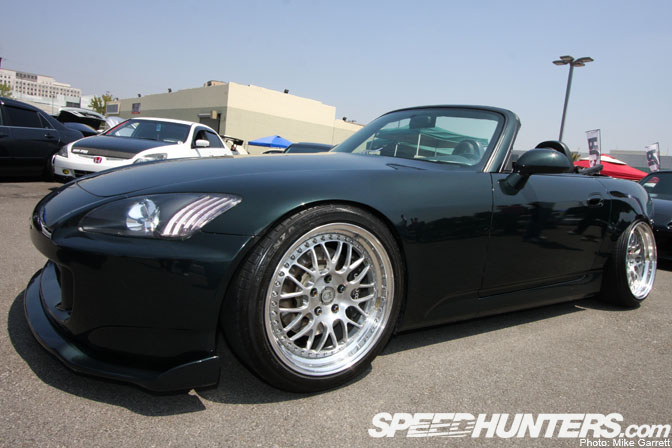 This AP1 S2000 was turning heads with a full color change and a meticulously fitted set of HRE mesh wheels.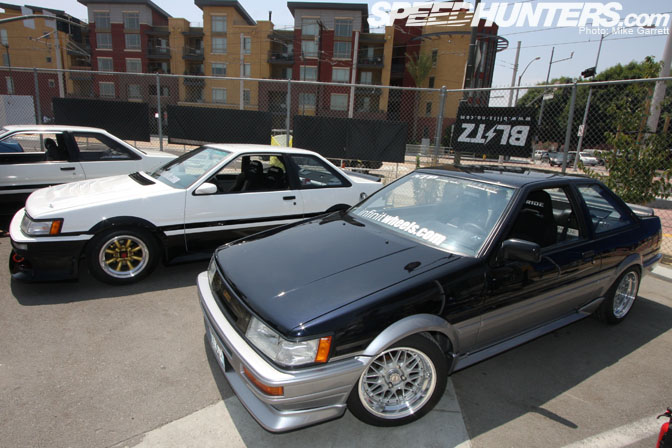 There were also plenty of cars not wearing H badges. There was a particularly nice showing of clean and aggressive AE86's, many of which I'd never seen before.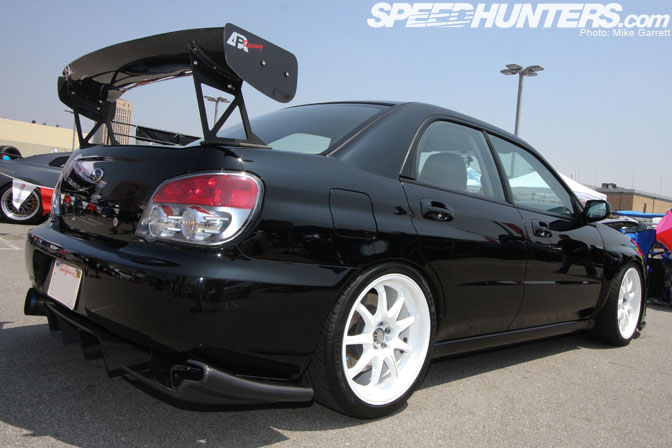 Plus more big-winged Evos and Imprezas than you could shake a carbon fiber stick at. I especially liked the look of this black on white GDB.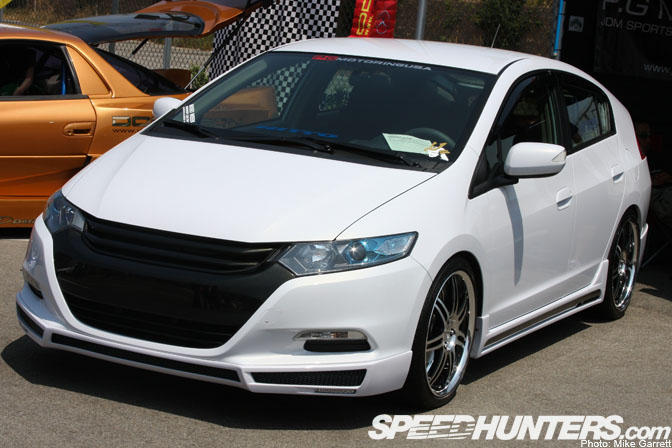 One of the most surprising finds was this  2010 Honda Insight fitted with an M'z Speed aero kit and 18" Work Varianzas. This must have been a rush build.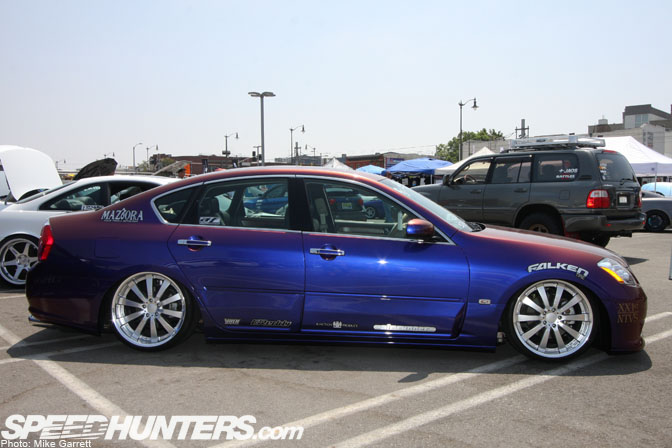 I was expecting to find a large showing of VIP sedans, but there were only a handful. I've seen this MazIora-painted M45 at a number of SoCal events this year.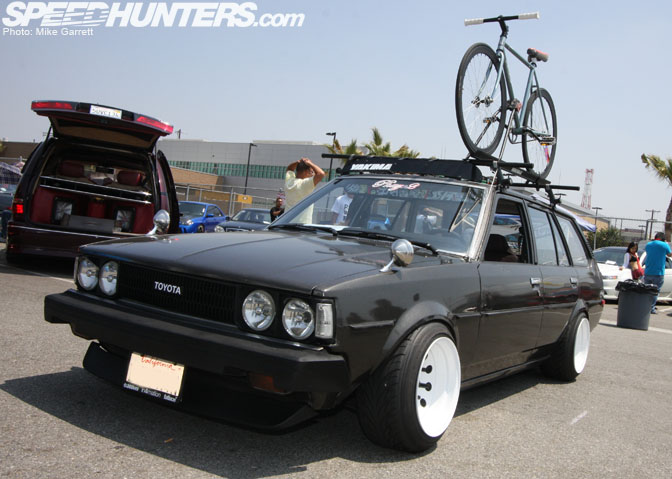 The Corolla wagon in the opening shot belongs to Eddie AKA "Duffman". This was of my personal favorites of the whole show.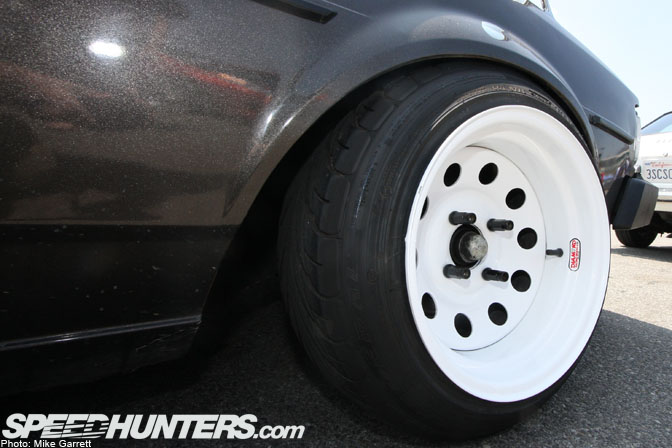 Check out the custom Diamond Race wheels – a unique and affordable alternative to some of the overdone "deep dish" wheels out there.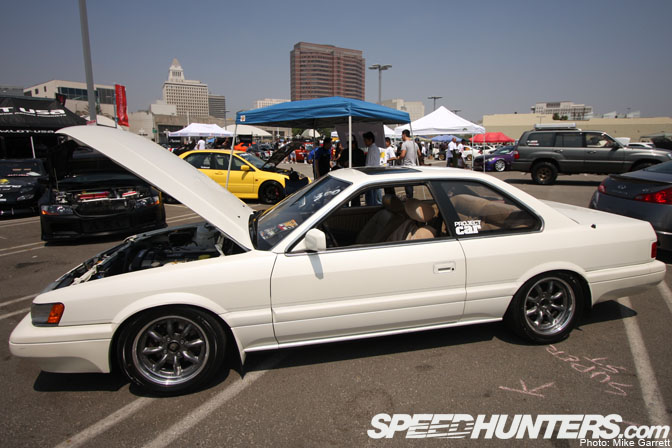 This Infiniti M30 (AKA Nissan Leopard) belongs to Project Car Magazine. It's so cool to see a non-mainstream platform like this get some love from the magazine.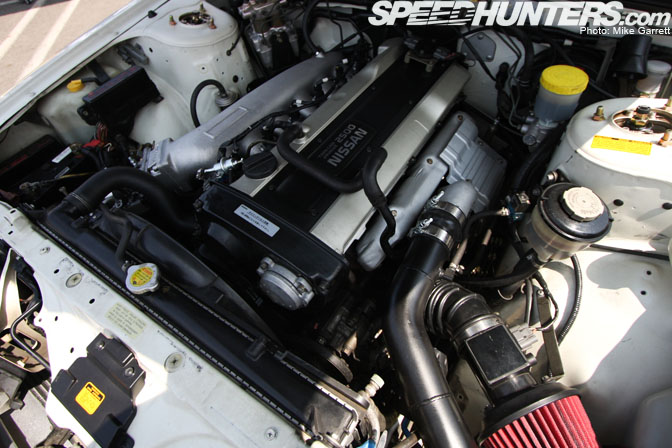 The stock VG30 V6 is gone and in its place is this cleanly-installed RB25DET.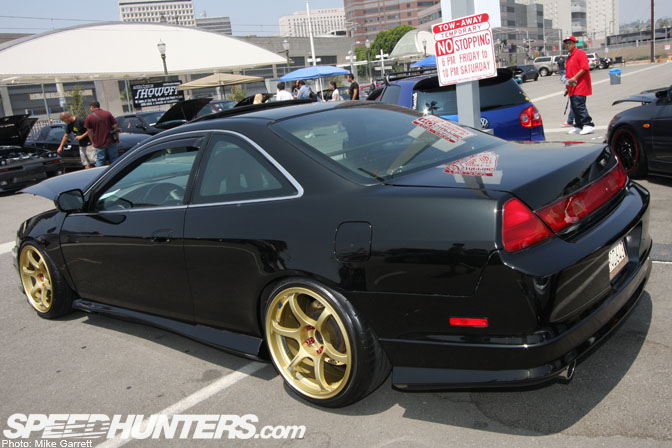 A USDM Honda Accord Coupe is a unique candidate for some aggressively-sized Advan RGII's, but it pulls of the look well.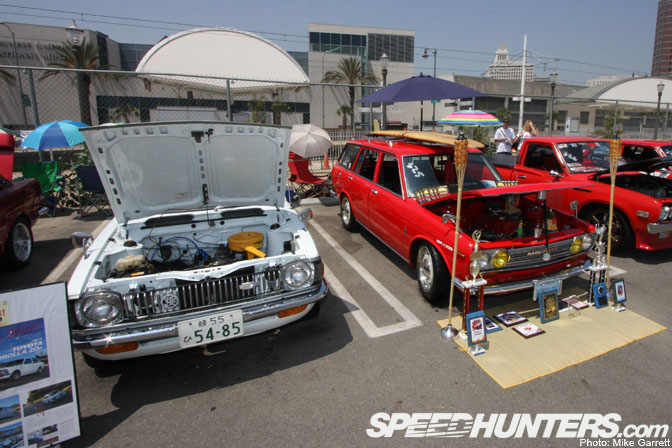 The SoCal tuning scene would be nowhere without the pioneering guys in their classic Toyotas and Datsuns. Nisei had a decent selection of vintage cars, but I'm looking forward to seeing more at the JCCS in October.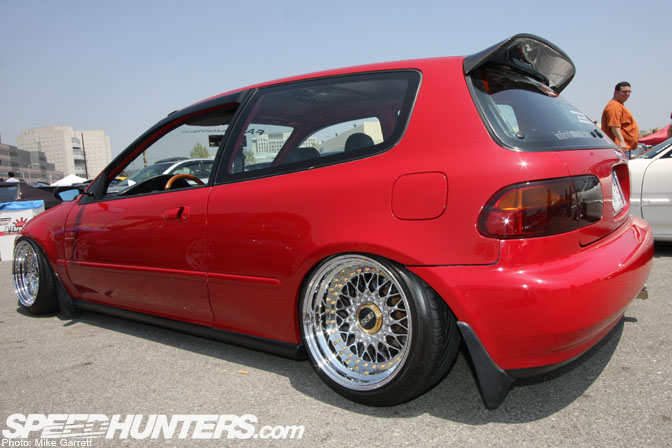 The world famous Phaze2 EG Civic sitting impossibly low on BBS's. If you could pick one car that represents where the Honda-building word is going, this is likely it.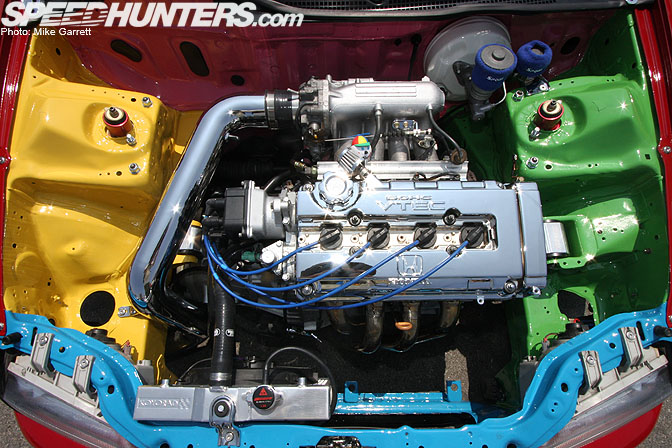 I could probably do a separate gallery just on the crazy engine bays on these cars. Perhaps I should save it for Honda Month?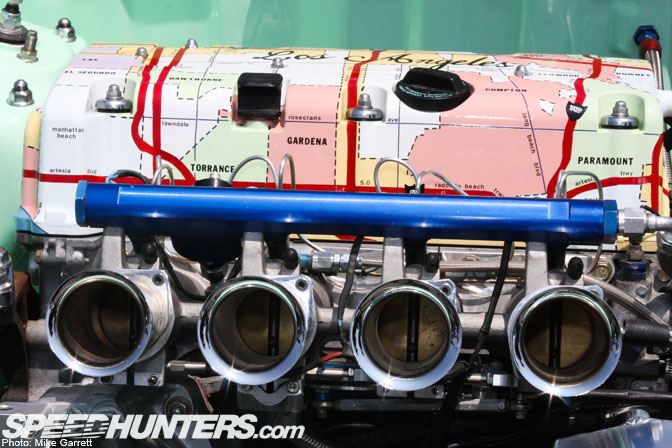 Who would have thought so much personality could be expressed in an engine bay? The valve cover on this K-Series has been decorated with a map of the Los Angeles area. Represent!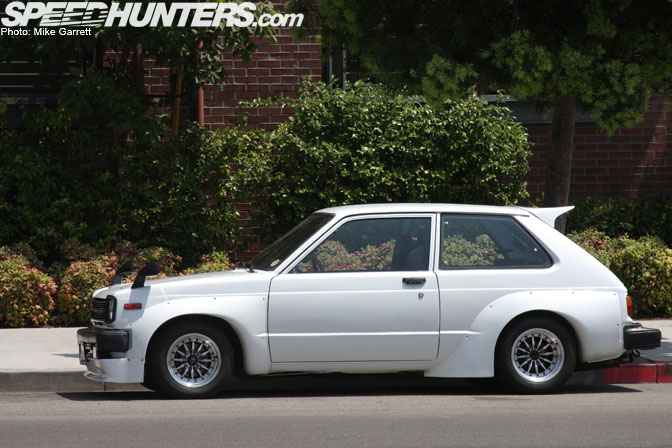 As usual, some of the coolest cars weren't even inside the show. I spotted this TRD-flared KP61 Starlet parked on Alameda street.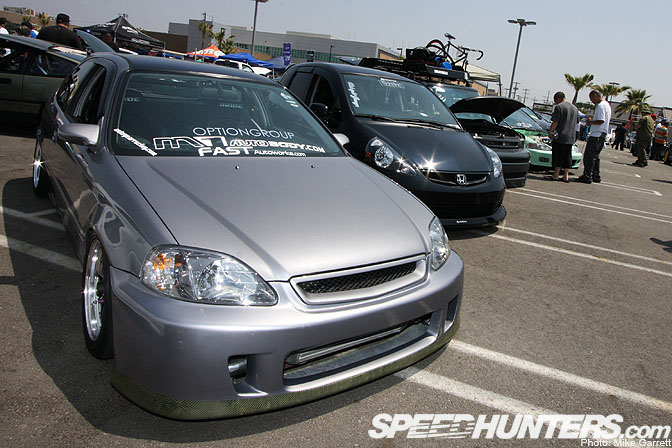 OK, that's it for now. Stay tuned for more from the 2009 Nisei Showoff!
-Mike Garrett