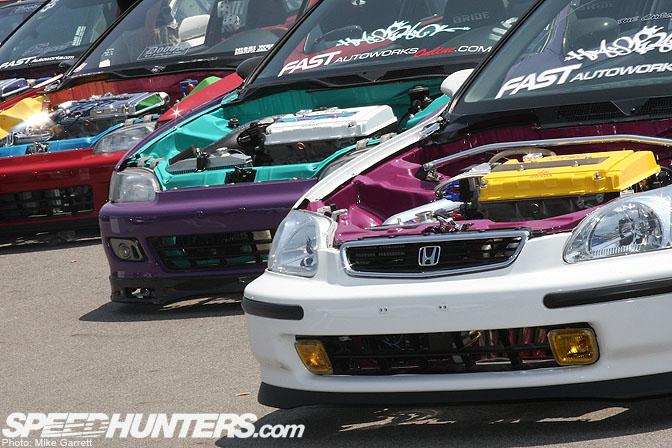 Alright, time for some more coverage from last weekend's Nisei Showoff in downtown LA. Rumor has it that this may be the last Nisei Showoff ever, and if so it'd certainly be strange not to have this summer tradition on the calendar. I guess we'll have to wait and see what the future holds for the event.
For now though, let's get on with more photos from Nisei Showoff '09.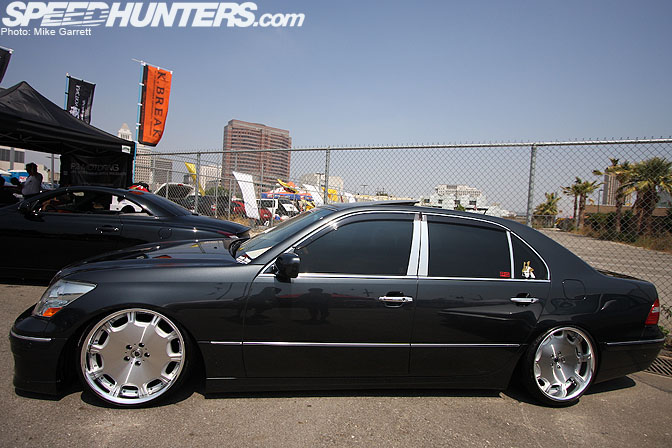 This UCF30 Lexus LS430 was another one of the VIP cars on hand. I dig the color!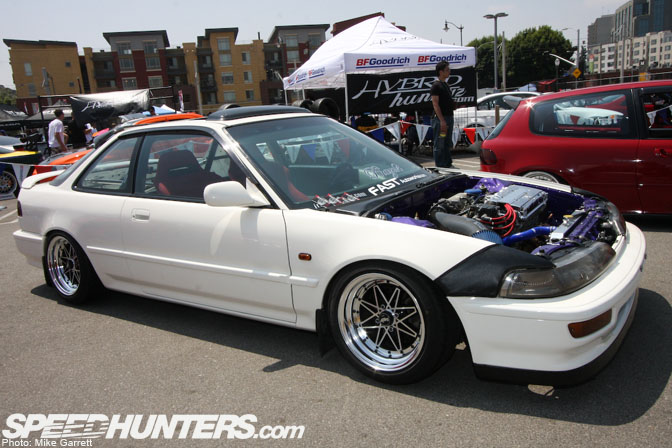 Nisei wouldn't be Nisei without "neo-classic" Hondas like this super clean DA Integra sitting on Work Equip 03's.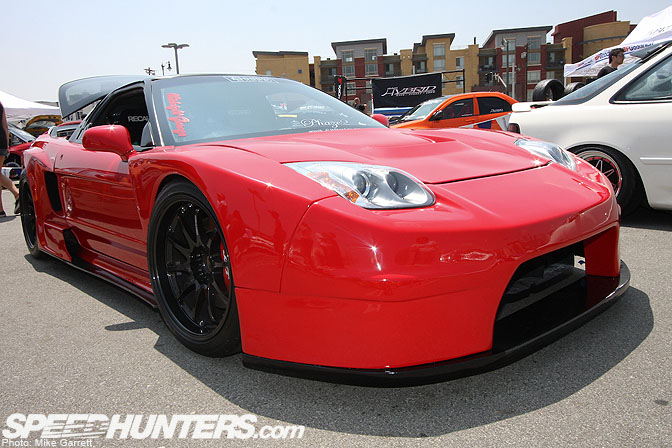 If you've ever read the Chronicles blog, than you may have looked at the behind the scenes material on this stunning widebody NSX.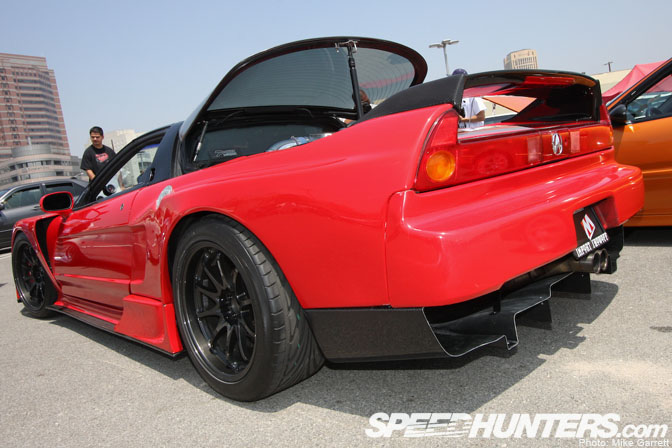 Besides the Sorcery kit and fat CE28N's it's also sporting Vortech blower on top of its V6. Rad.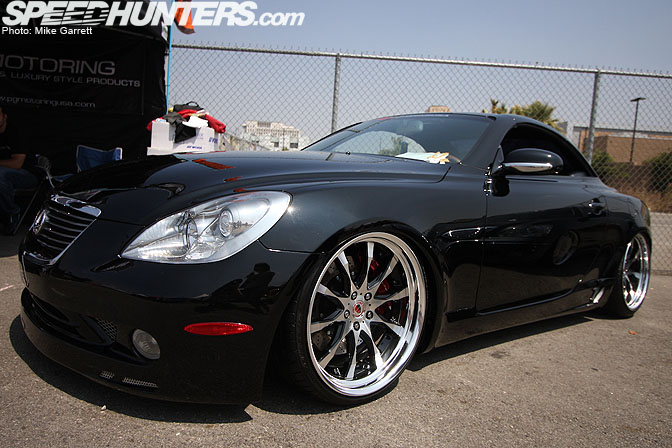 The right wheels and stance transform the Lexus SC430 into something far removed from its rich housewife roots.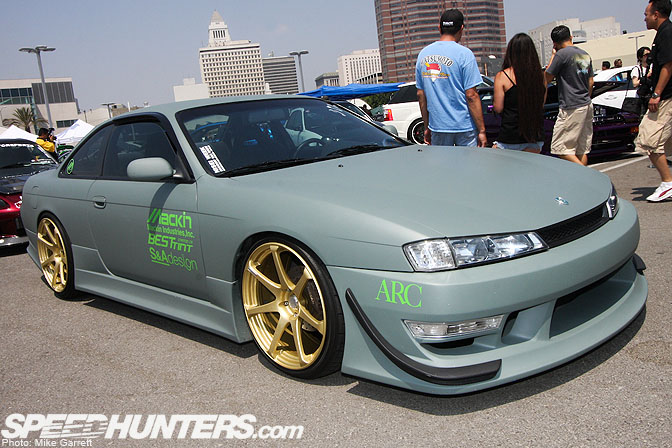 Interesting color combo and wheel choice (19's all around?) on this kouki S14.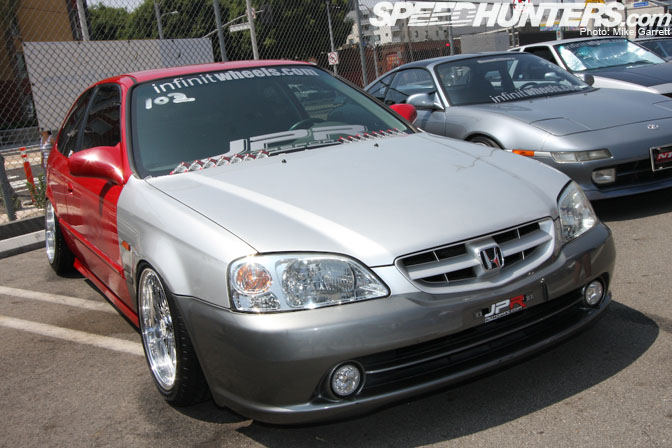 For some reason I can't recall the name of the model the front end conversion on this Civic comes from. I'm sure one of the Honda guys knows?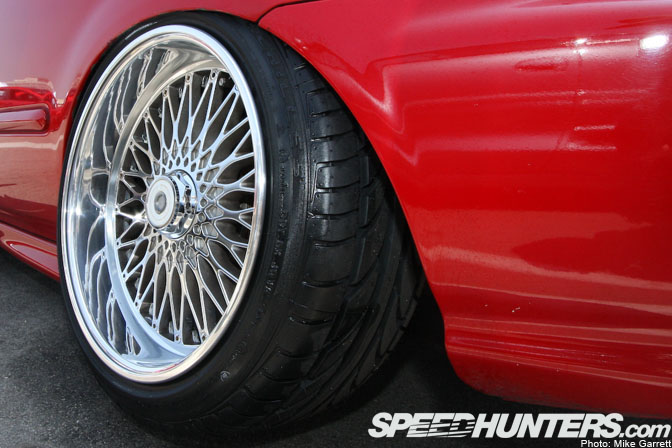 The car was also rocking some tightly fitted mesh wheels nicey cambered into the fenders.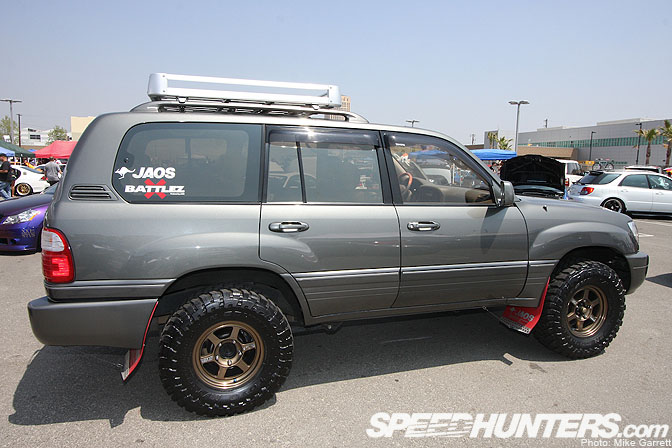 This Toyota Land Cruiser was looking pretty macho on off-road spec Volk TE37's.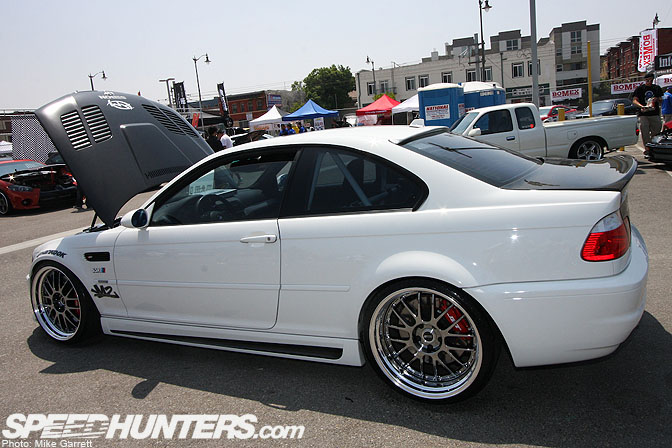 There were a handful of European cars spread amongst all the Jay Dee Emm, including this caged E46 M3 on SSR Professors.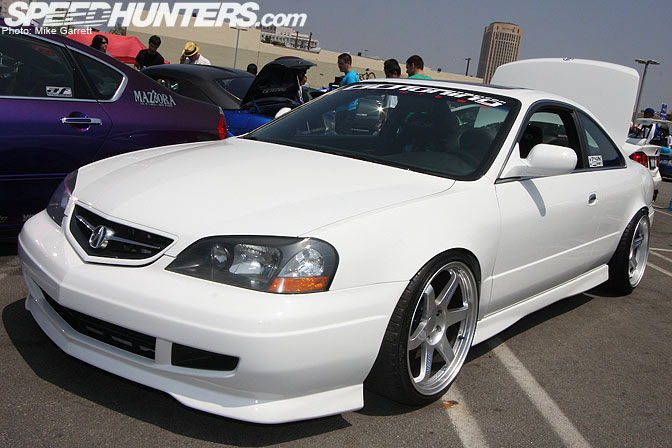 Here's another example of a flush USDM machine, an Acura CL wearing staggered TE37s.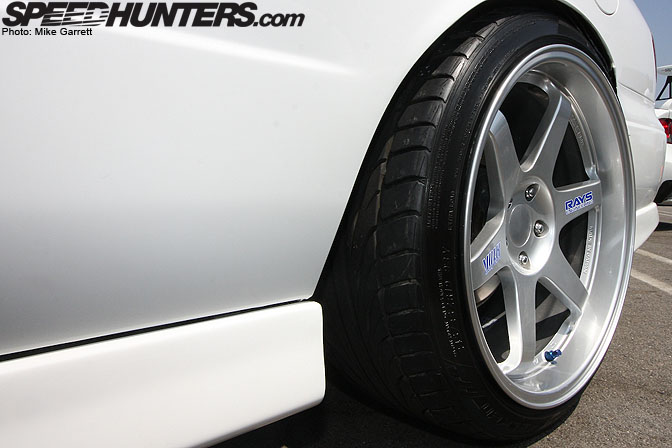 It's defintley a unique wheel setup on a car like this. Just right, or too far? You be the judge.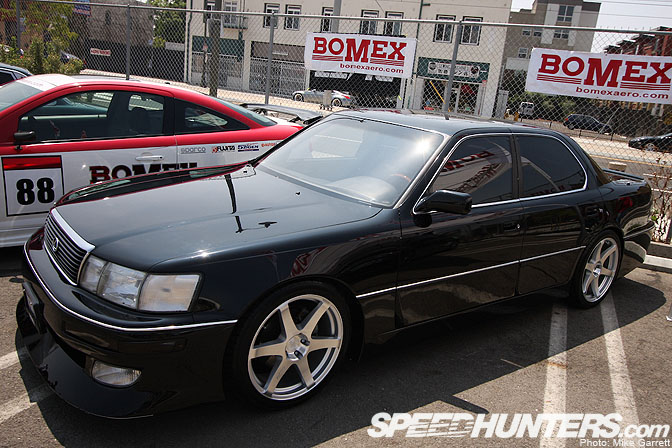 A UCF10 LS400 with Bomex aero. Classic VIP at its best.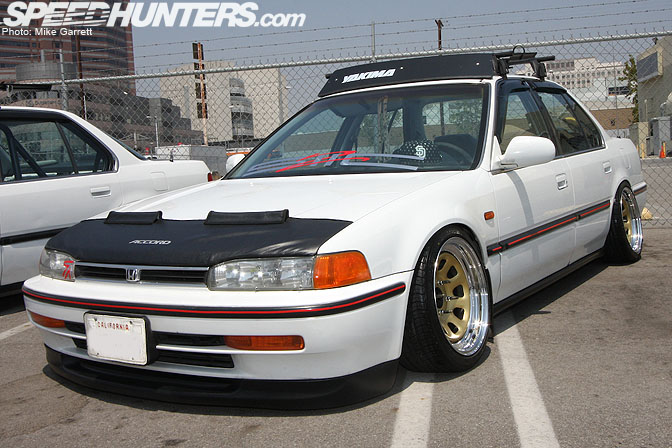 An Accord sedan with a Yakima rack dumped on wide steel wheels. Welcome to SoCal.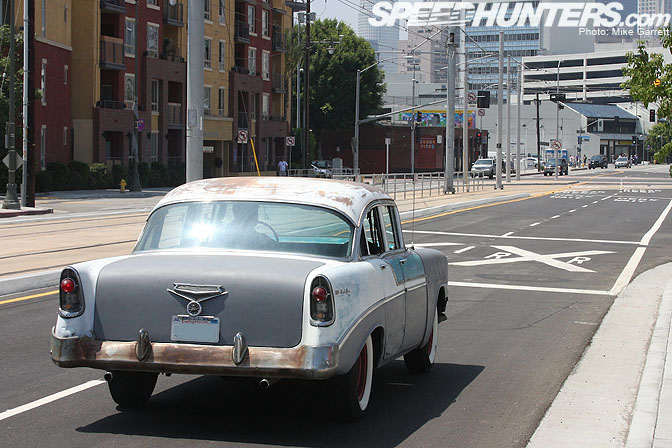 And finally, a quick photo I snapped of a sweet '56 Chevy that was crusing by to have a look at the festivities. I Love LA!
-Mike Garrett