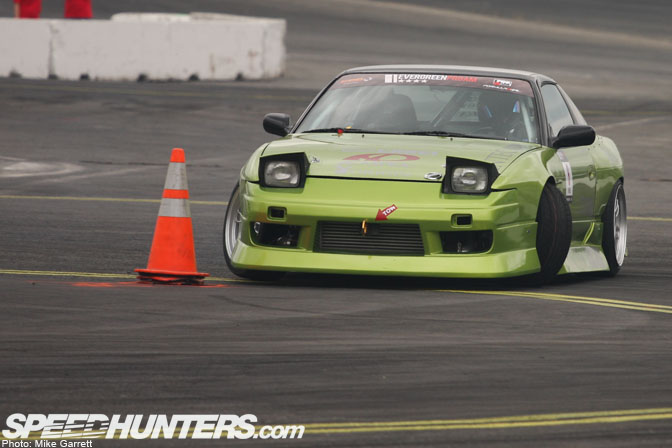 Somehow a week has already passed since Formula Drift Seattle, and that means it's time for me to gear up for tomorrow's trip to downtown Los Angeles for the Nisei Showoff gathering. Before moving onto the ultra-fashionable SoCal car show scene though, I need to post up my last set of drifting photos from the good old Pacific Northwest.
Here they are…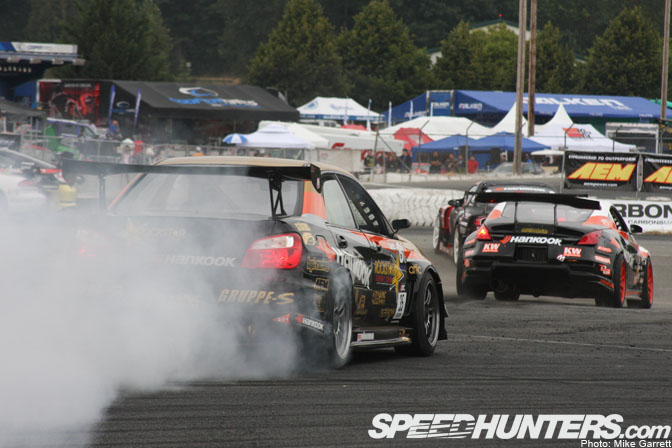 Hankook drivers Ryuji Miki, Robbie Nishida, and Eric O'Sullivan rolling in for driver introductions. All three of these cars have style that can rival any other machine on the FD roster.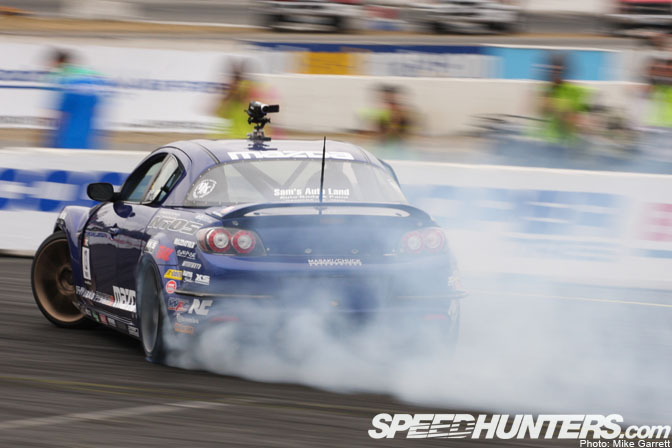 There are lots of people out there that think drivers like Justin Pawlak have poured new life into American pro drifting. Looking at his ridiculous driving style, it's hard not to agree…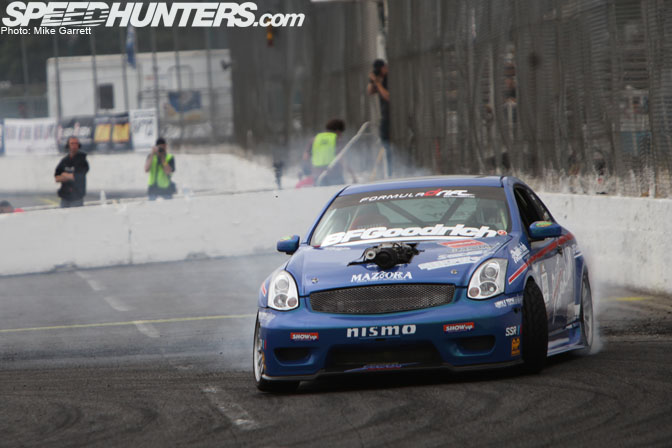 Surprisingly though, JTP was upset by the blown G35 of Jodin LeJeune during the Top 32.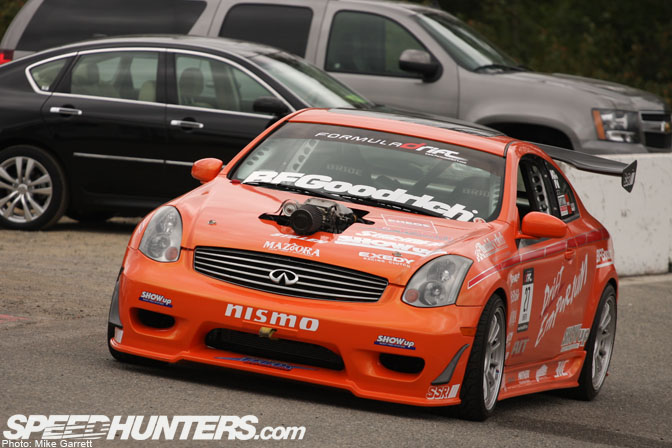 Ah yes, the Drift Emporium cars. There's just something great about a big nasty blower popping through the hood of what was once a mild-mannered "luxury sports coupe".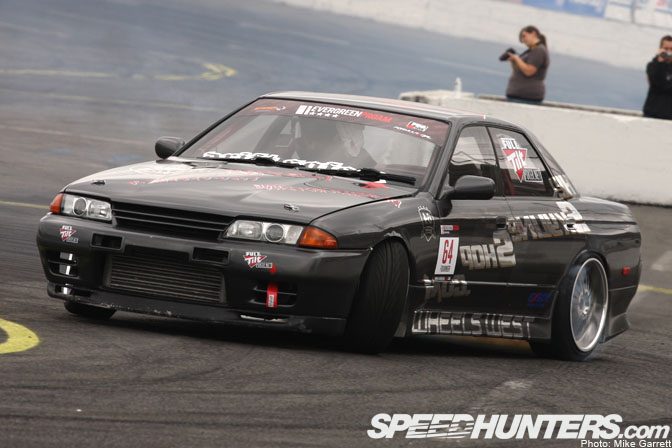 Another view of Pro Am driver Ian Fournier's R32 Skyline sedan during practice. It was awesome to see the Pro Am privateers attacking the same course that claimed a number of the "big league" cars and drivers over the weekend, home field advantage perhaps?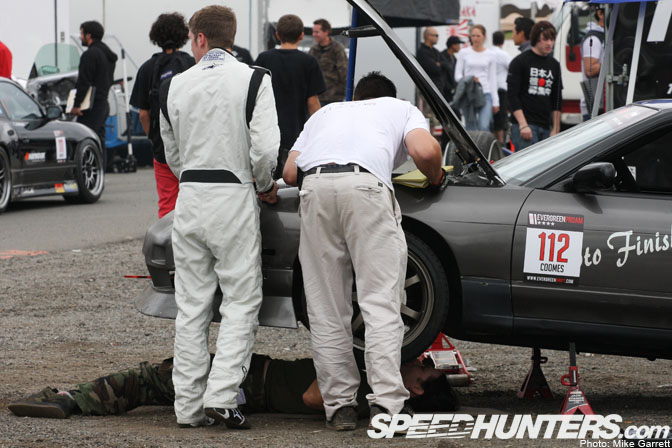 As you'd expect, the Pro Am pits are nothing fancy. No tractor trailer rigs, no air tools, and no pavement – it actually looked more like a camp site than a race paddock!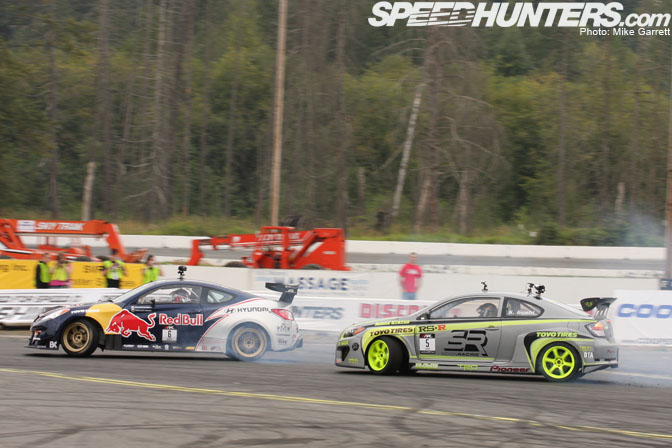 Ken Gushi battling out with Rhys Millen during the Top 32. Ken won this fight, but bowed out with car trouble during the Top 16.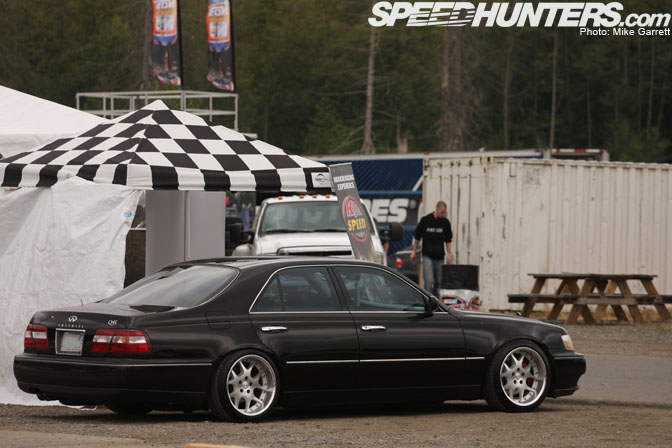 I liked this super clean Infiniti Q45 parked in the pits amongst all the battle-scarred drift cars.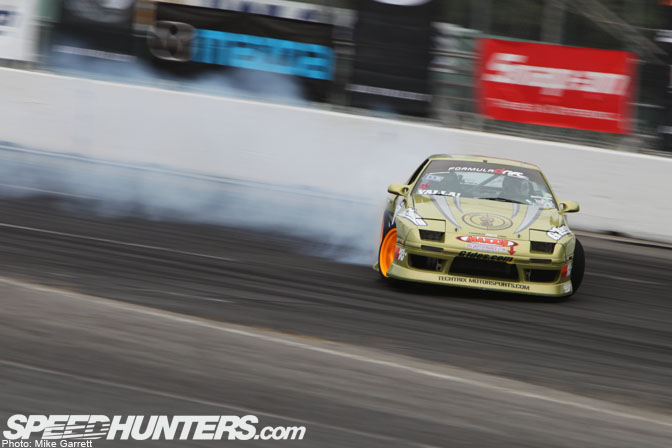 Mike Essa for Formula Drift 2009 Rookie of the Year?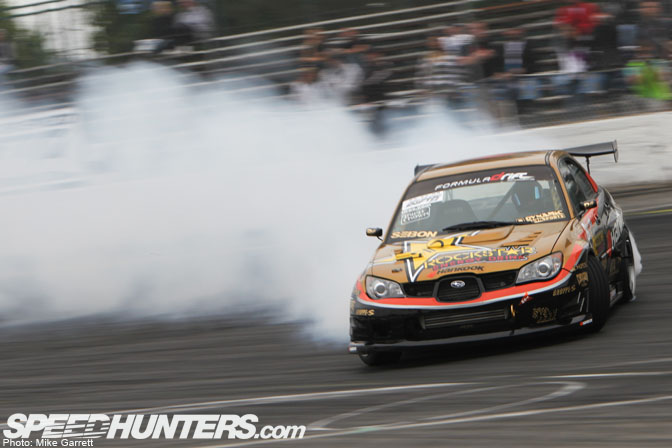 Or maybe that title will go to Eric O'Sullivan, who earned his first ever FD podium finish last weekend.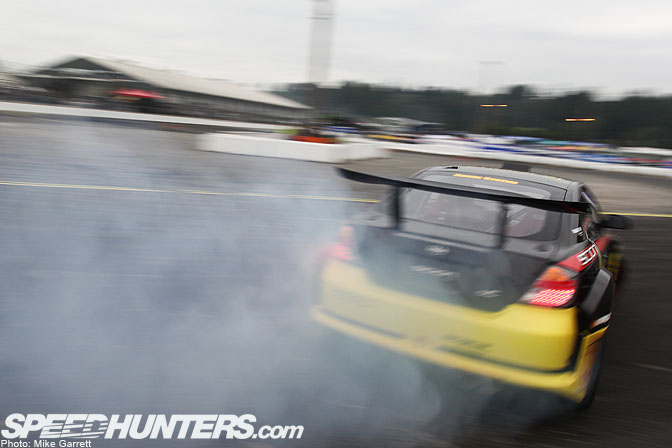 Oh, hi Tanner. I guess I can see why the track officials started clearing the photographers away from the clipping points…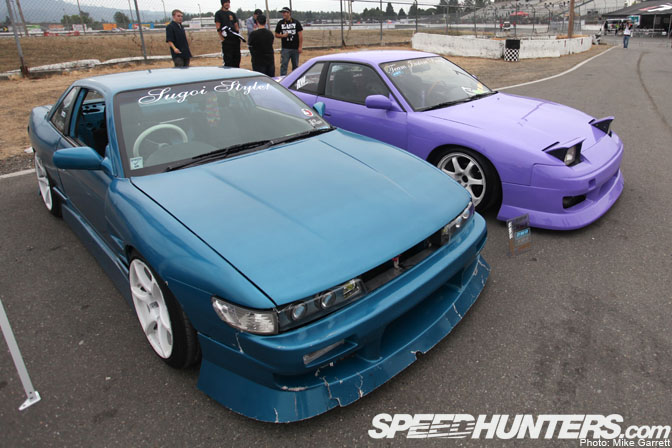 A pair of local S13 coupes in the pits. PNW, you have officially earned my admiration for building cool cars.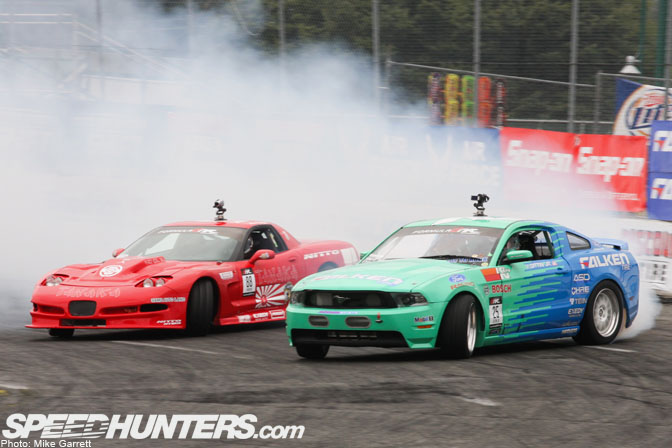 Alex Pfeiffer and Vaugh Gittin Jr. bringing the ages-old Bowtie vs. Blue Oval battle to Evergreen Speedway. Lots of cubic inches and horsepower here…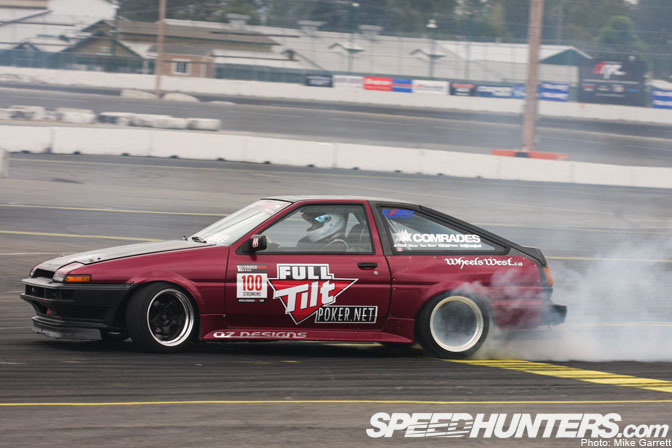 Sporting a few less cubes under the hood is Pro Am Driver Trent Stromkins' super wide AE86 Corolla.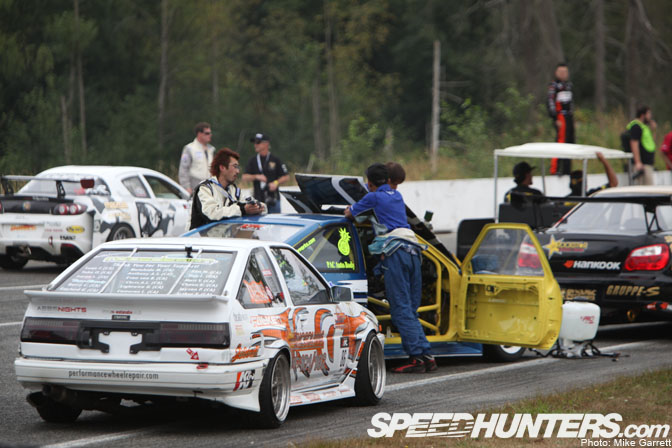 Staying on the subject of AE86's for a moment, here we see Yasu Kondo and Tommy Suell discussing top secret Hachiroku driving techniques before heading out for qualifying.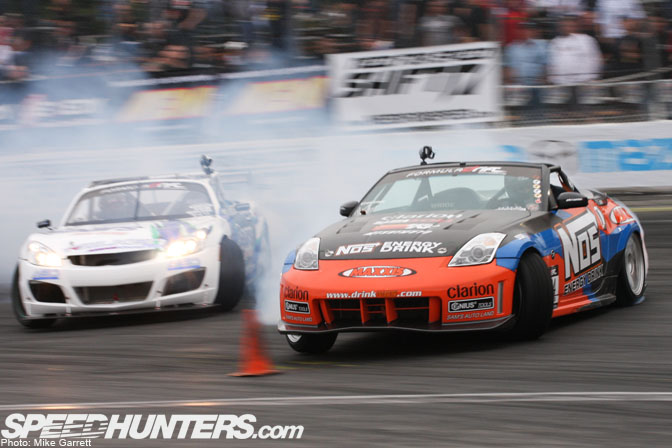 Finally, a shot of event winner and current FD points leader Chris Forsberg. Will anyone be able to stop this guy's march towards becoming the first Formula Drift Champion that isn't named Foust, Millen, or Hubinette?
We shall soon find out.
-Mike Garrett