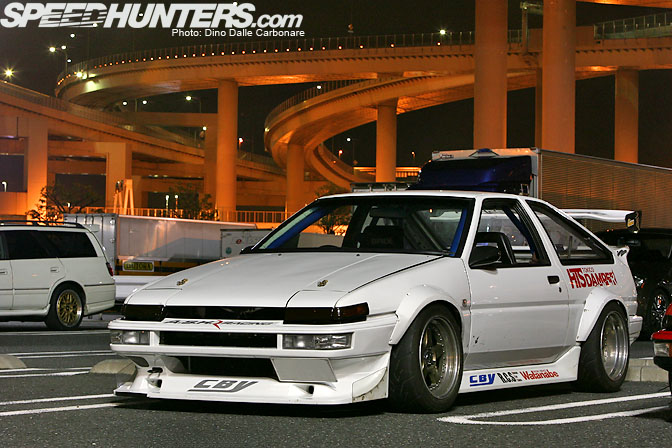 With the AE86 day coming to a close it's time to take a look at the second part of the coverage from last night's hachiroku gathering at Daikoku PA, starting with the Crystal Body Yokohama demo car which rolled in later on in the night. CBY is one of the biggest names in AE86 tuning and creates parts…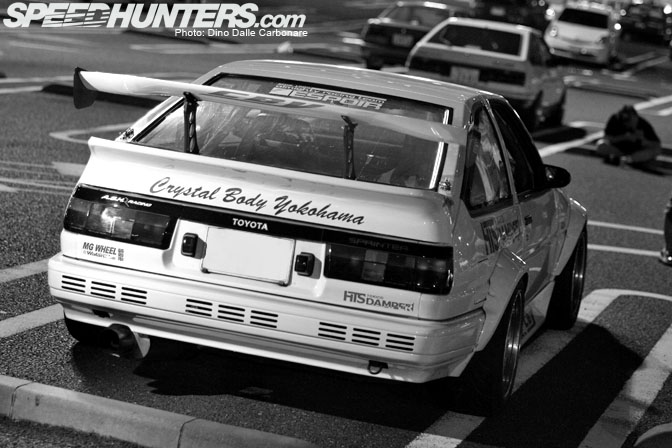 …like the rear FRP gate so many people use on their 86s.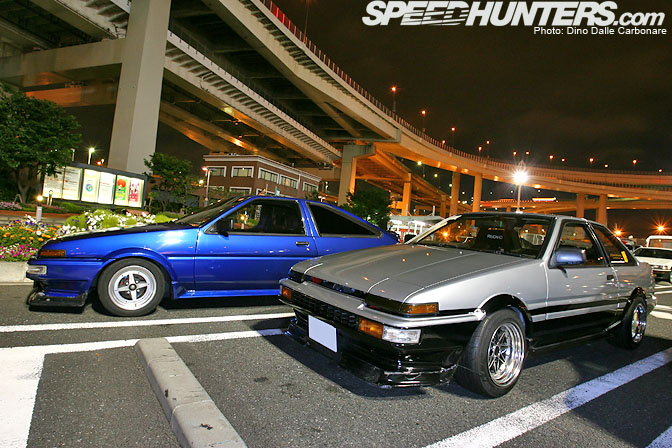 Hatchback or sedan? Tough choice!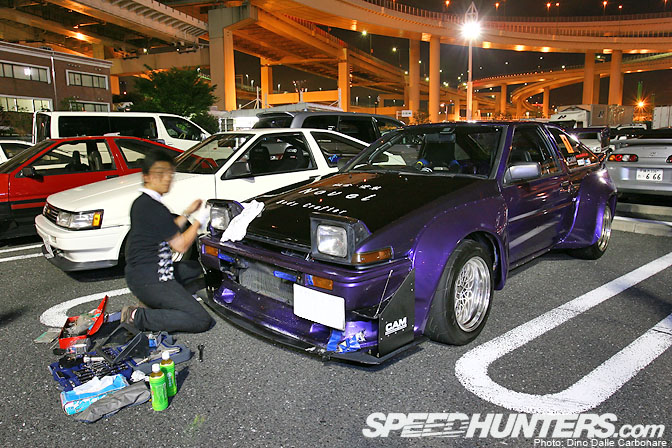 Daikoku PA is the perfect place do some general maintenance to your car, there is plenty of light and lots of space!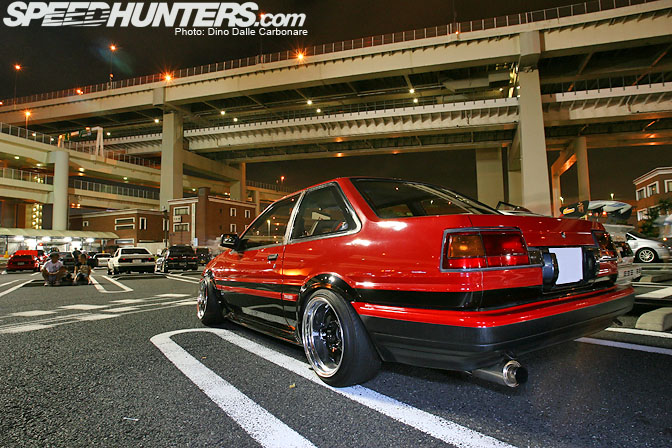 This was by far my favorite car at Daikoku, it was so simple, so clean and just so right.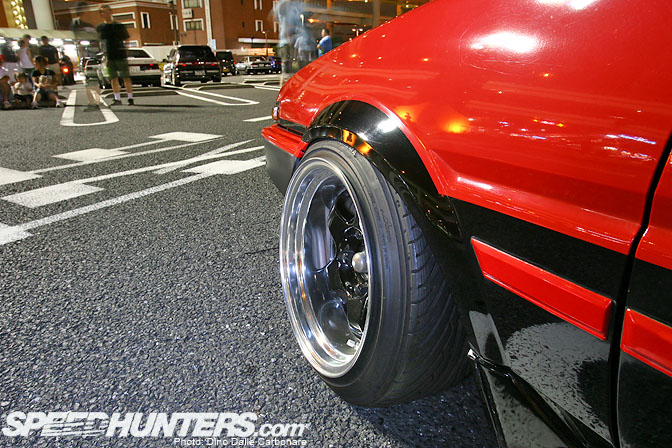 It was riding about 2 cm lower than the CBY demo car, and the wheel fitment, offset, stretched tires and aggressive front camber couldn't have been better.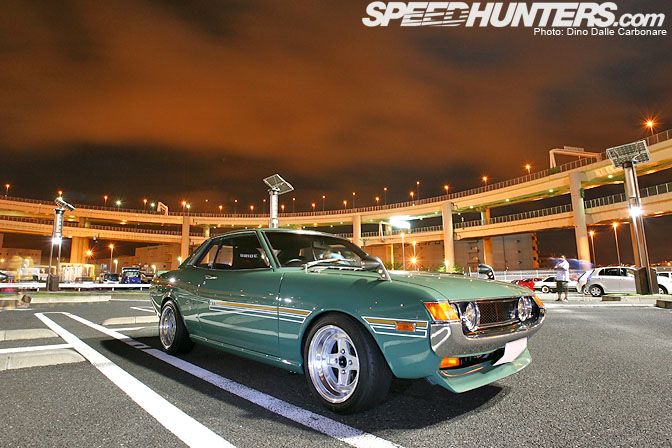 Not wanting to be left out this immaculate Toyota TA22 Celica was begging to be photographed.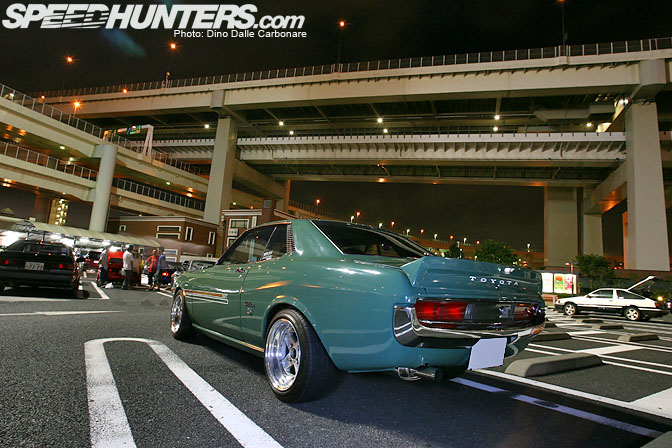 I have never seen such a clean example, absolutely spotless.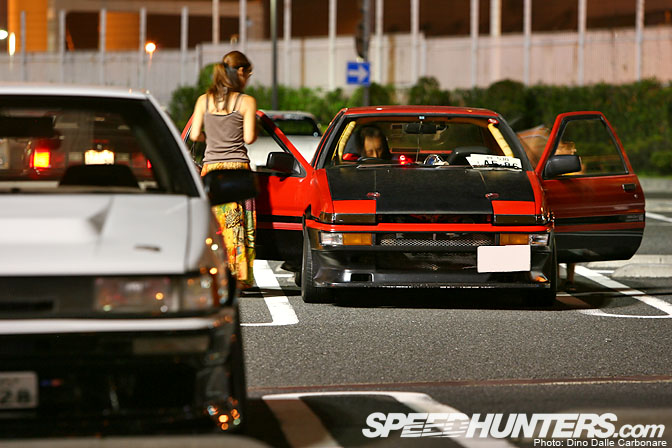 It was nice to see that a lot of people still use the AE86 as a family car!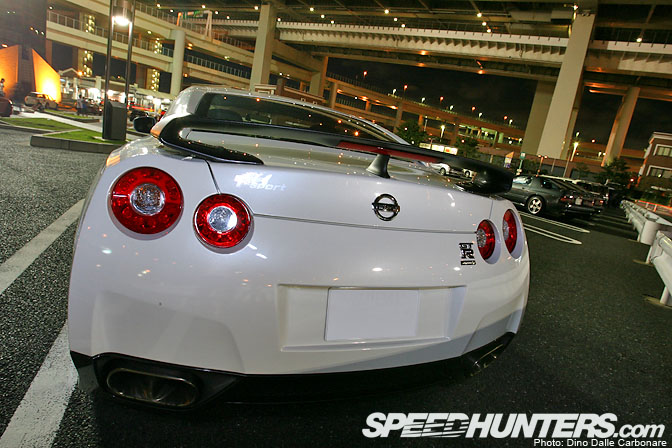 I spotted the fat rear end of an R35 GT-R on the far side of the parking area. Carbon rear spoiler and titanium Nismo exhaust can only mean one thing, a very rare SpecV!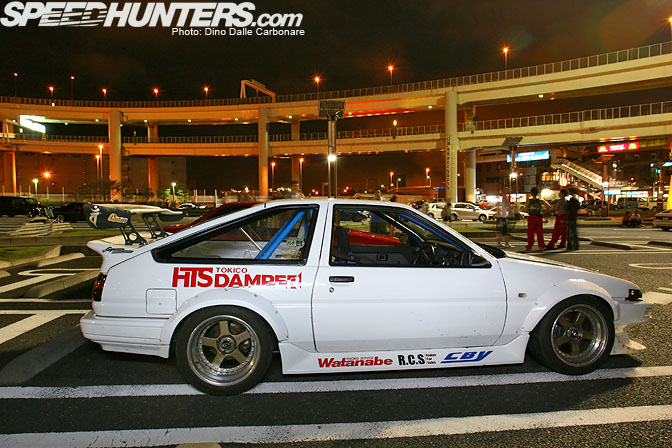 You have to appreciate the purposeful look of the CBY AE86, an N2 racer for the road!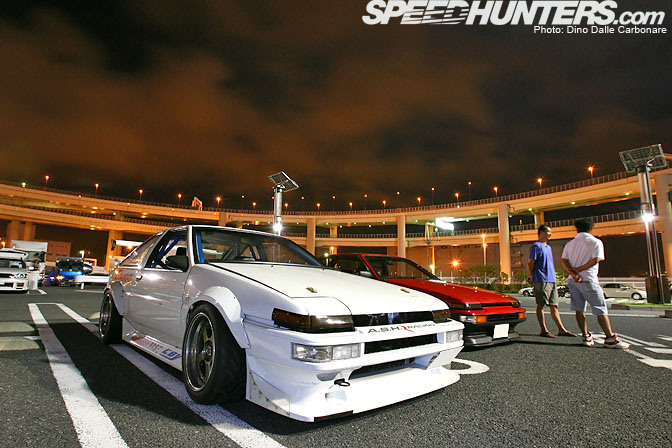 Check out that stance!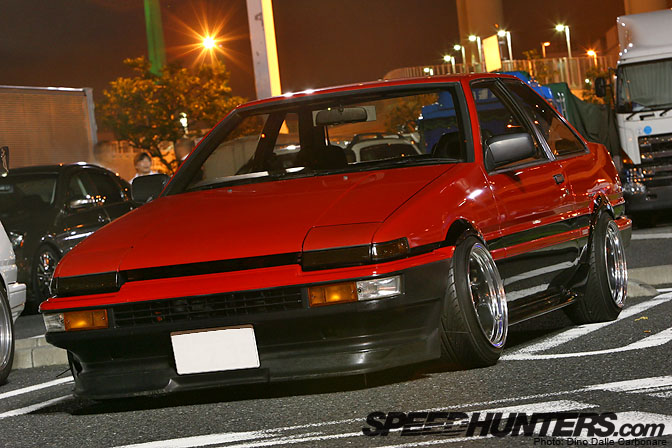 See, I wasn't kidding about the ride height! I really have no idea how the owner gets away with that on the street! Must have tons of spare front lip spoiler at home.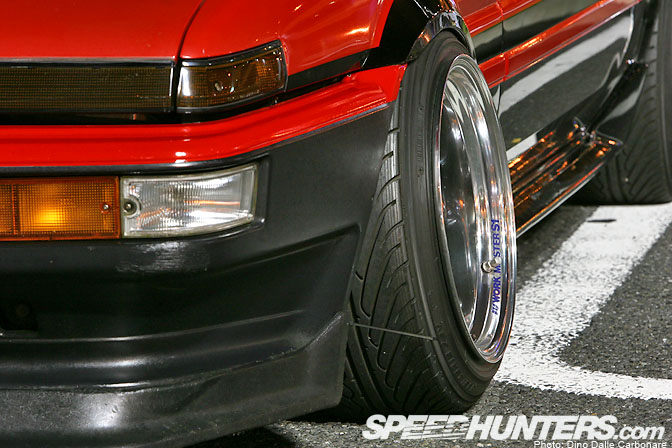 Stretched? Yes please!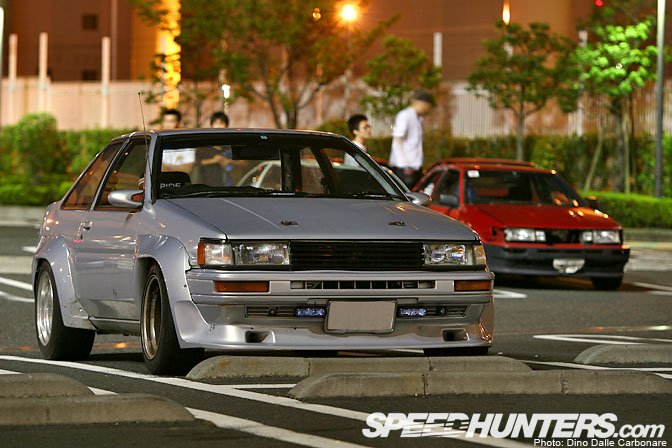 You can never go wrong with overfenders!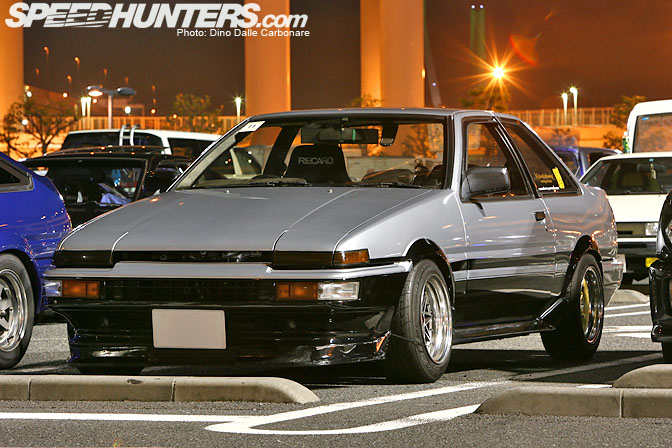 Or if you prefer the subtle look you can keep things simple and just go with aggressive offset.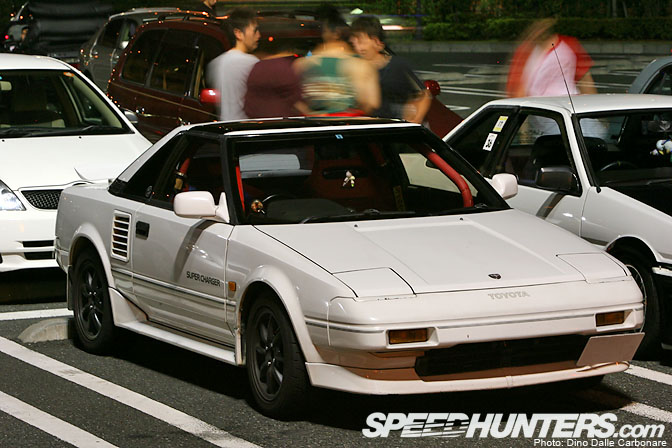 Here is another little Toyota that didn't want to miss the party, after all it's powered by a 4AG too, in this case a supercharged one. I really cannot believe Toyota has stopped making cars like this!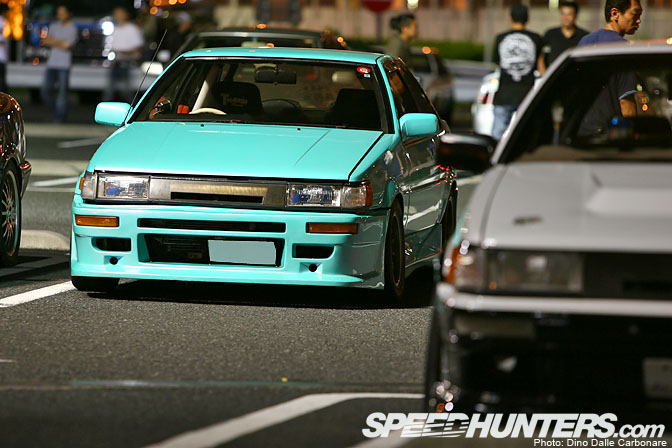 Curious color selection, would look great with D1-GP style graphics!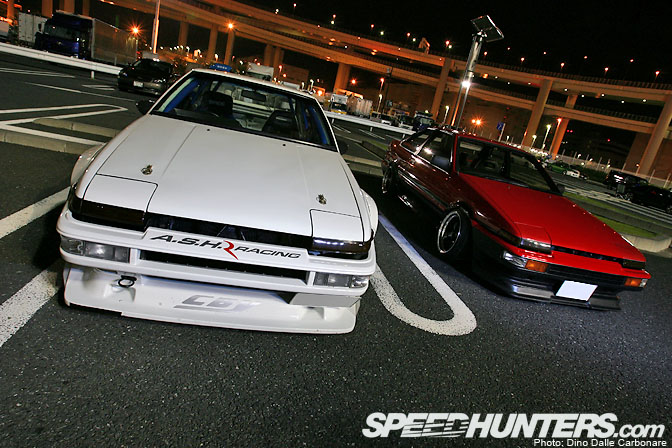 Sorry had to sneak in one last picture of these two, best two cars of the meet IMO!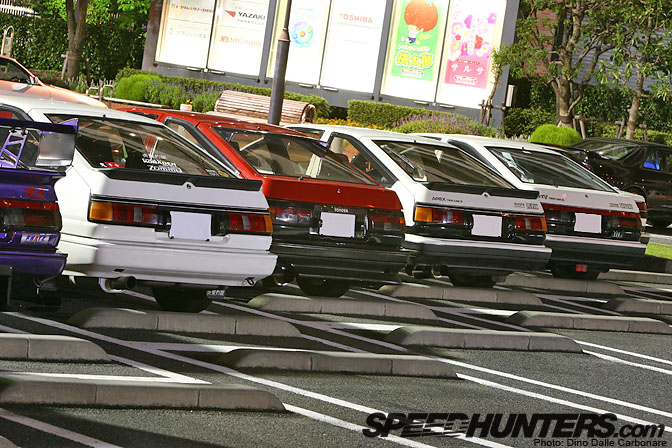 Well that's it folks, hope you enjoyed seeing such a wide variety of this modern legend. Time for me to travel up to Ebisu now to cover the summer installment of the Drift Matsuri where I will no doubt be seeing plenty more hachiroku, this time going sideways, not parking!
-Dino Dalle Carbonare