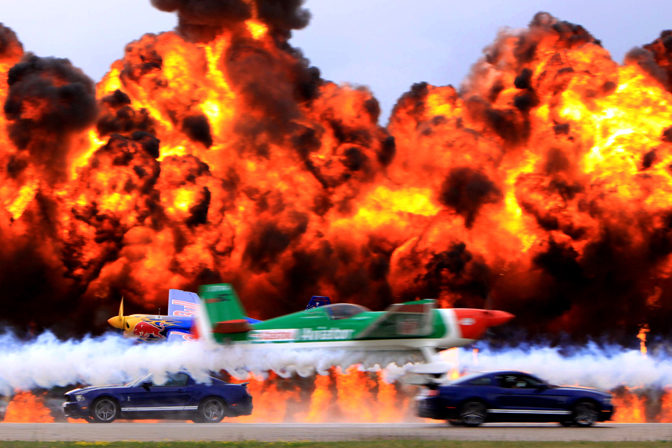 Last month I was asked to be part of an exhibition at the Oshkosh EAA Air Venture called "Wings Vs. Wheels". I think the pictures that came out are simply amazing so I had to share them with everyone on here!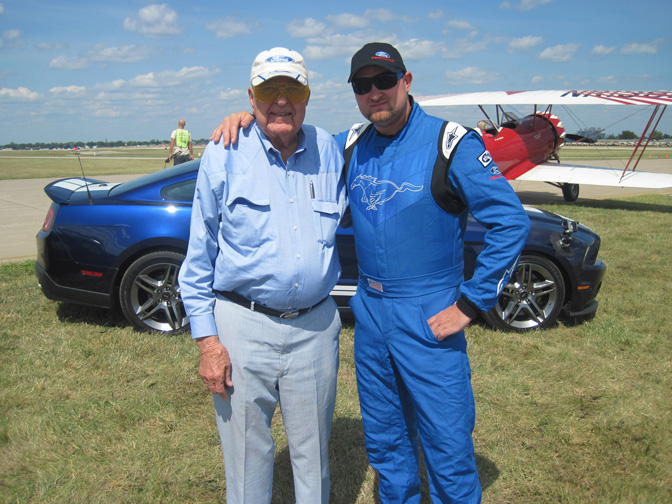 Carroll Shelby sure enjoyed me beating on his GT500, almost as much as I did! The things that come out of his mouth are hilarious; he is a super cool guy.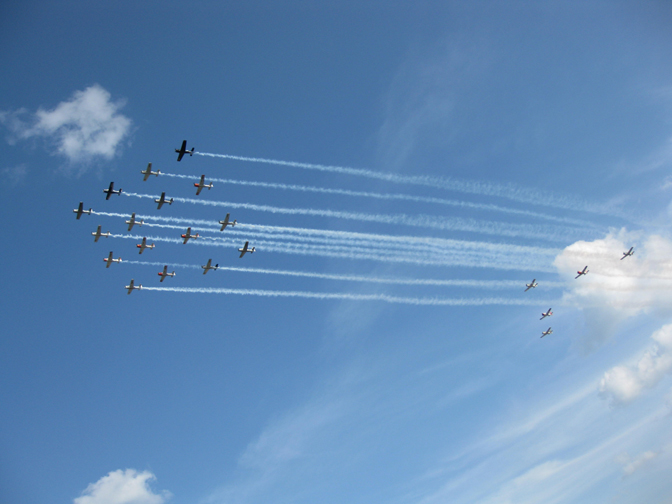 Upon arriving all I knew was that I would be driving a 2010 Shelby GT500 as fast as it would go down a huge runway with a plane flying next to me and I would need to throw it into a high speed drift to turn around. I've never even been to an air show and here I was being asked to be the showcase in one?!?! Well, it sounded fun so I signed up.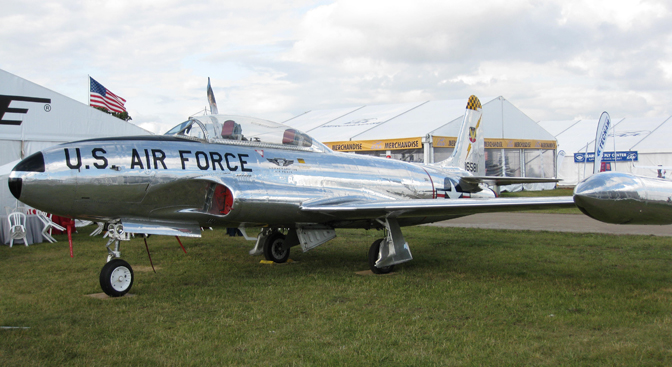 I was blown away by the amount of planes there. There were over 15,000 of them. They had every type of plane you could imagine: old, new, large, small, even some that I looked at and thought "wow you're crazy to fly that thing you built in your garage."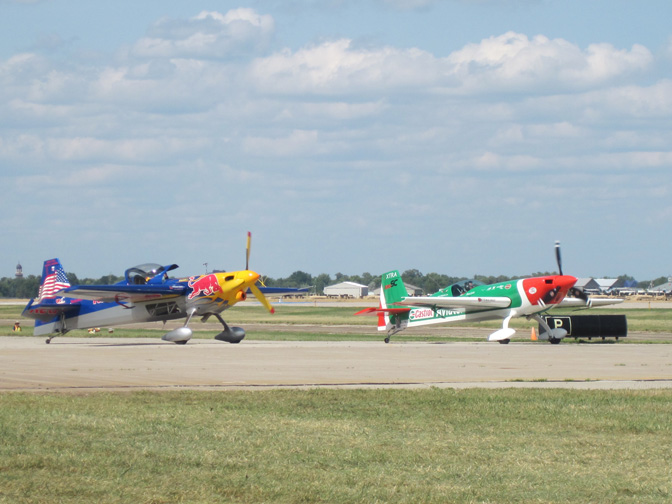 The idea of this exhibition was to "race" two 540hp Shelby GT500's against two race planes flown by world champion pilots. I lined up my GT500 with Kirby Chambliss in his 320HP Edge 540 plane. In the opposite lane Doug Van Den Brink lined up with Michael Goulian in his 340 HP Extra 330SC at the opposing end about 7000 feet away from myself and Kirby.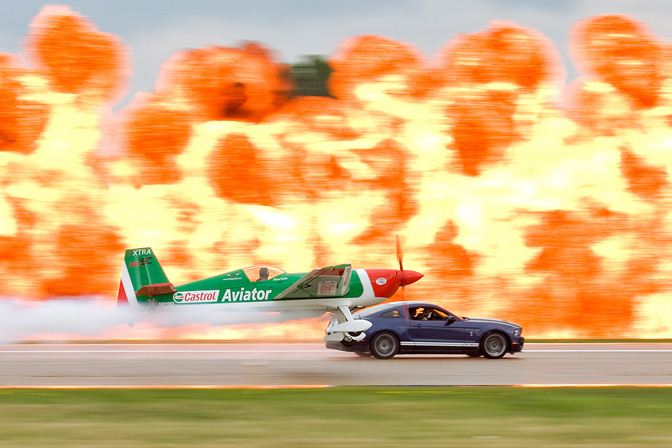 On the starters word we launched off the line. My GT500 pulled on the plane hard and just as we hit about the 1000 foot mark Kirby pretty much had his wing in my passenger window and was just staying there. I looked down at the speedometer as the other plane and GT500 came into view and I was flying at 155mph. So here I am doing a buck fifty-five down a straightaway with a plane on my door that I couldn't look at and a GT500 and another plane coming towards me at the same speed.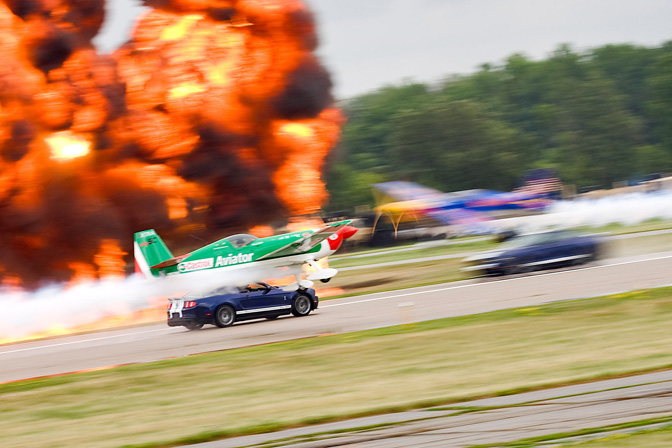 We passed with only a couple feet between us and just as we passed I saw an explosion out of the corner of my eyes; a 500-foot wall of fire was set to add some ooh's and ah's. I could feel the heat in the car! I had to keep the car floored through the smoke screen that the passing plane left. My brain did not like knowing I was going 160mph blind. Once I made it out of the smoke it was time to turn around, so I broke hard and threw the car in drift at about 90mph to do a full turnaround. As I did this Kirby did a Cuban Eight to turn around and we then headed back to where we started.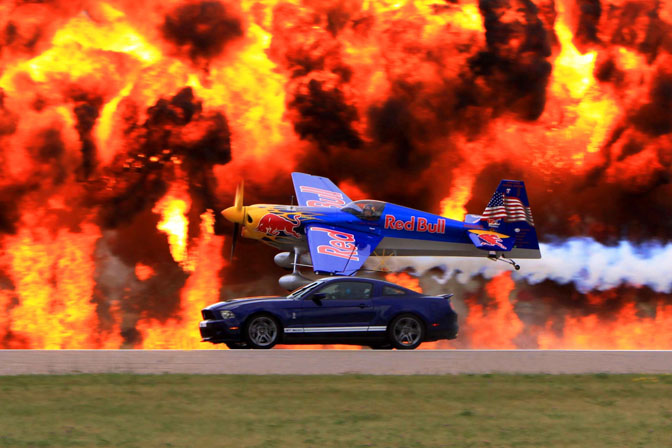 On the way back the opposing plane was heading right for me questionably too low as me and the other GT500 passed – BOOOOOM – then another explosion, which basically was our finish line. We got to do this three times over the weekend. All in all, it was a great time and more of a mental challenge then I ever imagined it to be!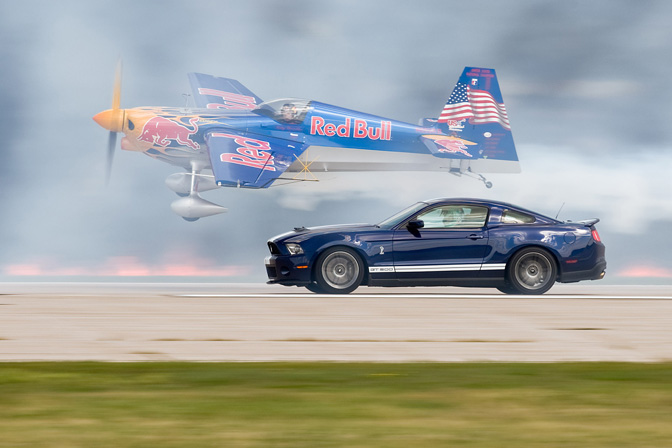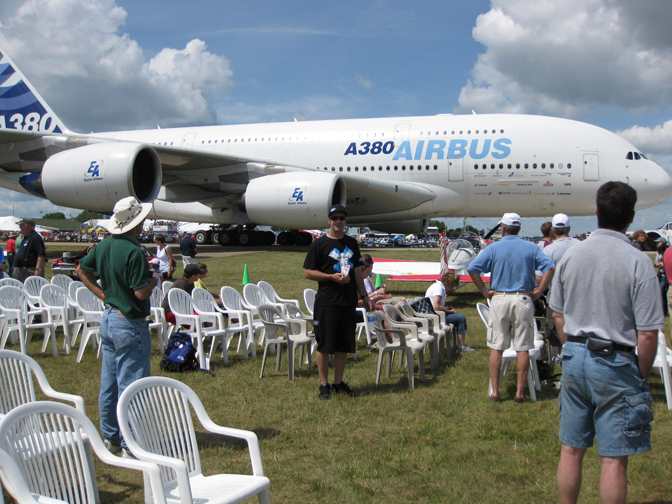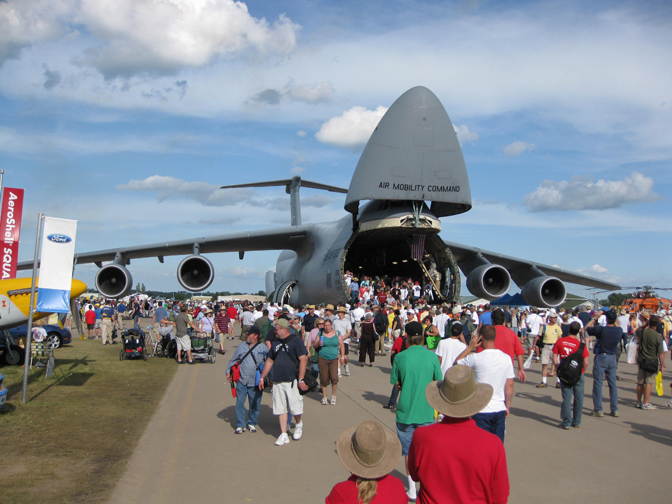 There will be a really good video coming soon but for now check this out for video and high-res pictures: http://www.fordairventure.com/wingvswheels.html
-Vaughn Gittin Jr.