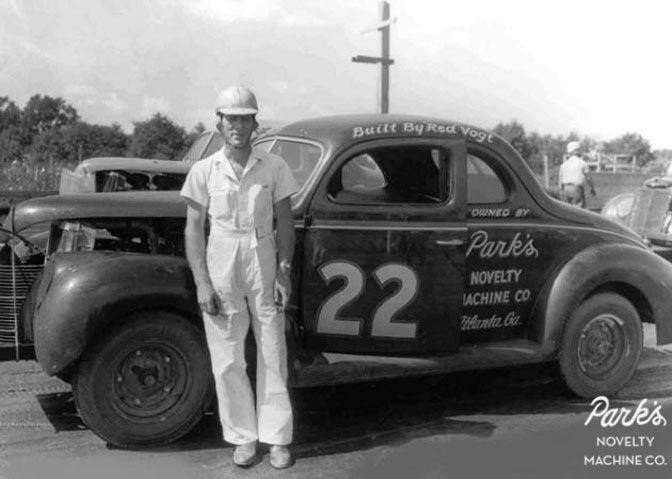 I know this is a bit out of the "norm" for the Speedhunters site, but I thought it was too cool not to share! Some friends of mine over at Motorsports Management International – my management firm – have been building an over the top ¼-scale replica of the first NASCAR championship car from 1948. The team name, Parks Novelty Machine, is named after the original car owner, Raymond Parks, and the sponsor of this 1939 Ford V-8 modified stock car.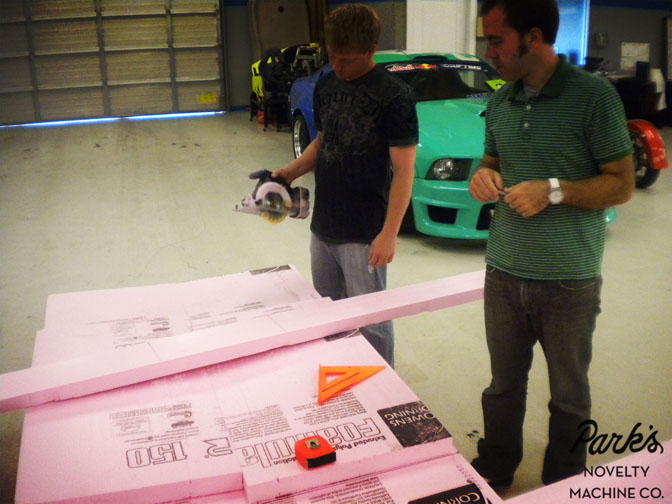 They started with some foam!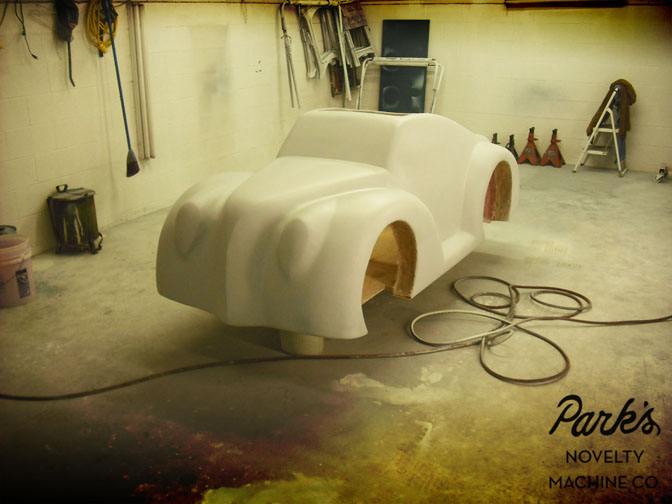 After multiple all nighters, they had this.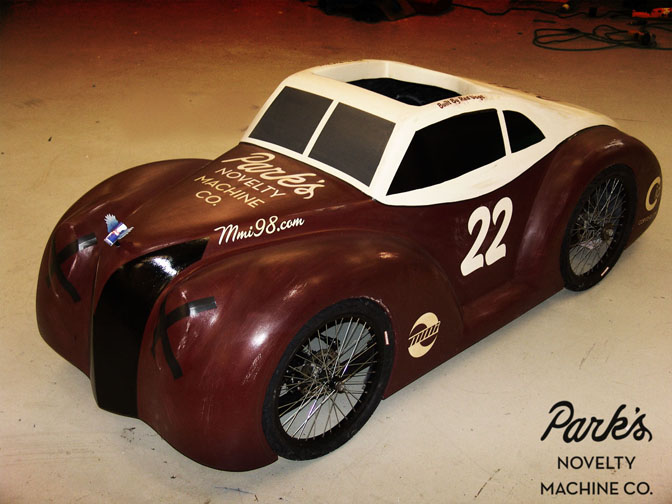 Here is the finished product! They have been slaving getting it to run it in this weekend's HUGE Soapbox Race in Atlanta.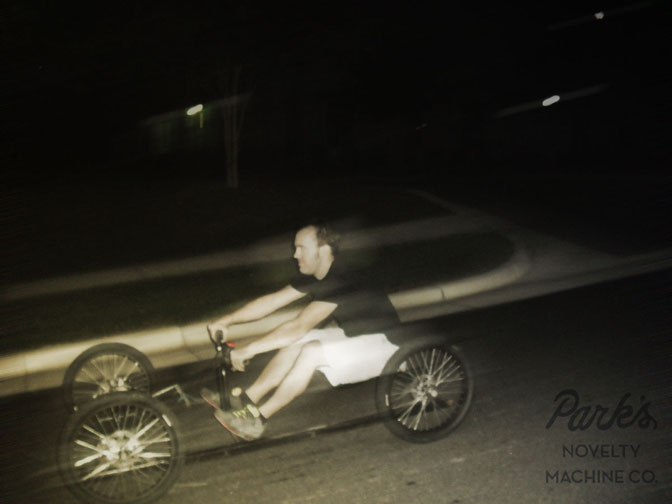 They've documented the build of their toy here: http://parksnoveltymachine.com (Watch the videos!)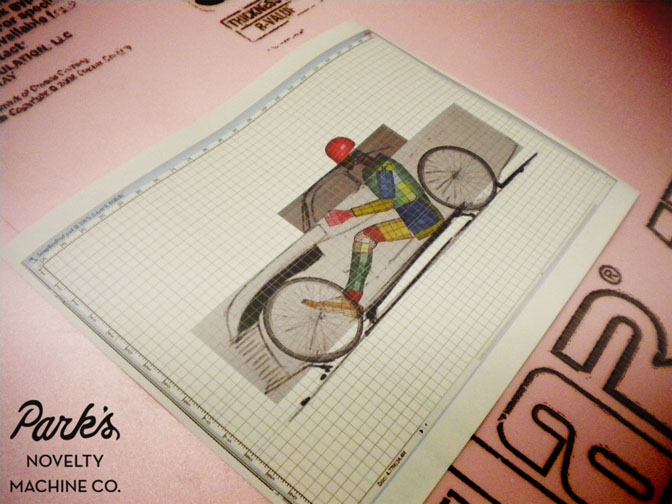 Its always awesome to see a plan go from paper to being real.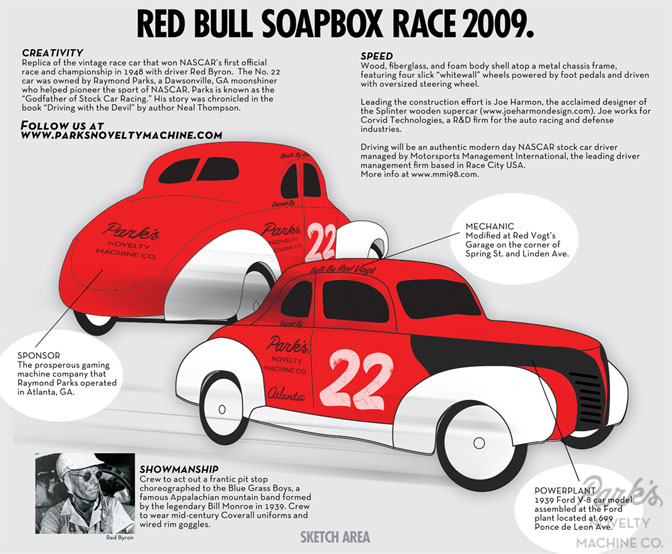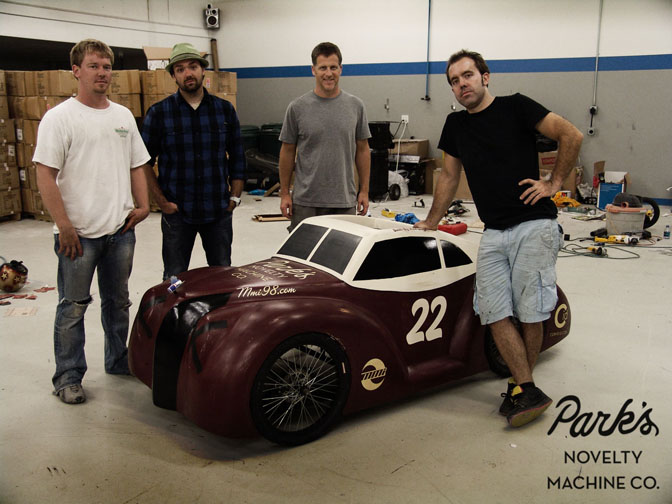 If you want to know more about the dedicated bunch behind this machine, the team bio is at http://www.redbullsoapboxusa.com/Atlanta-2009/teams-ParksNoveltyMachine.aspx.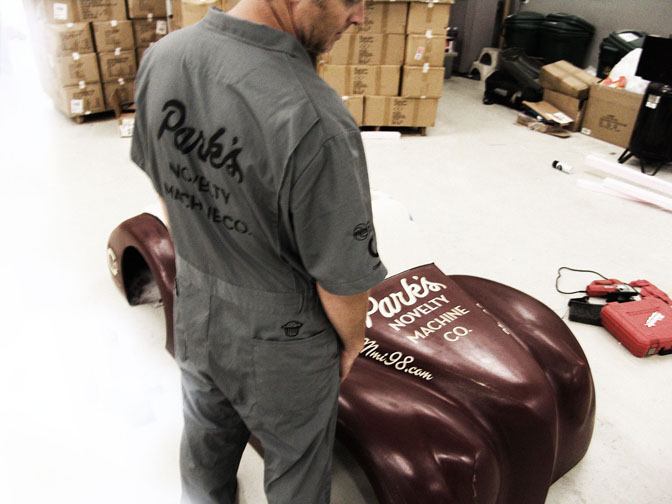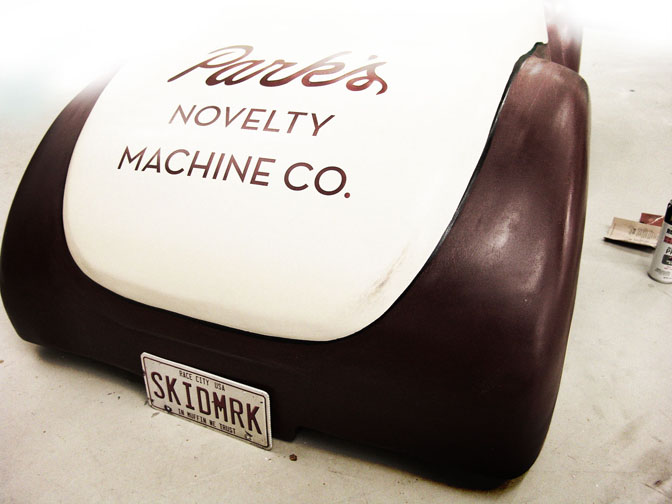 Is anyone else thinking a 1000cc street bike motor would be fun in this thing? 
- Vaughn Gittin Jr.