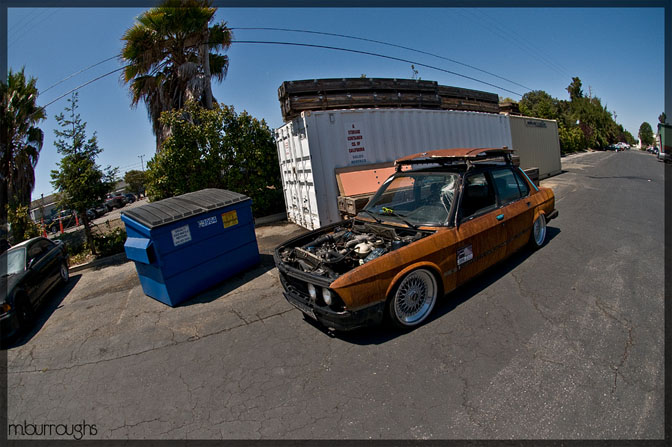 In a hour and half I can make a cross country road trip to the west coast in Holland. Doing the same thing in the US is something else. I would love to do the same thing that Mike Burroughs did with his BMW E28, that some of you might have seen before. This rusted BMW E28 just oozes style. Thanks to the photographic eye of Mike Burroughs we can enjoy some more of shots of this amazing car taken during his trip from Nashville, TN to San Jose, CA.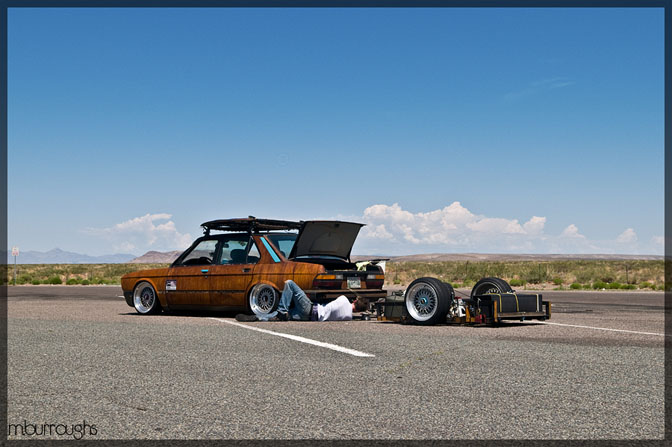 Stranded in New Mexico after overheating.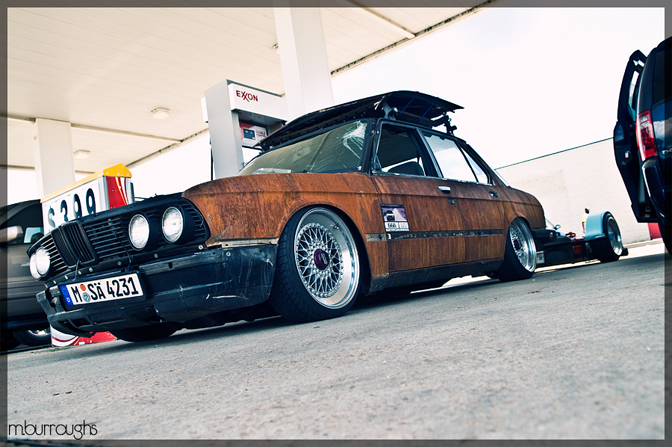 To keep the car cooler, it was better to remove the hood and place it on the roofrack.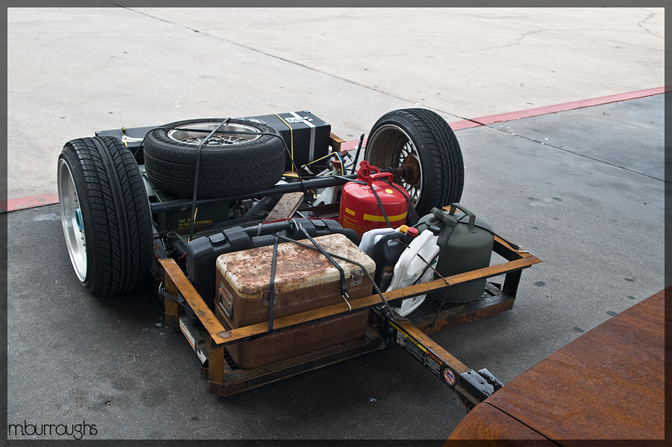 Let's see what do we have here? 5 Gallon tank of water, Oil, ATF, Coolant, Cooler, Tool box, 5 Gallon, tank of gas, Radiator, 2×4, Jack stands, Jack, 4 "Ammo" boxes full of spare parts and useful items, Spare tire, Light stand case. Yep that sounds about right.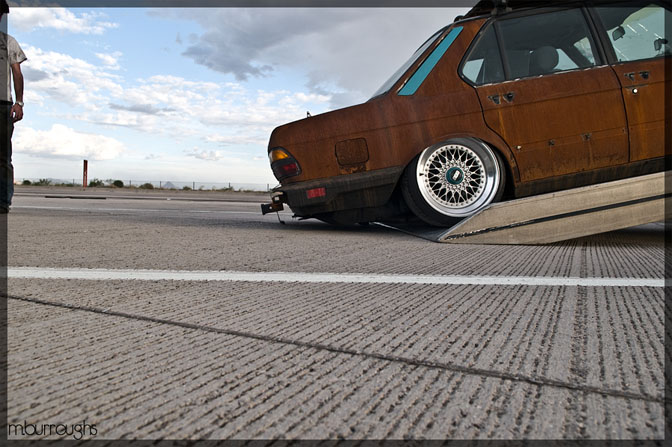 During a trip not everything is going as planned, so they needed some help from the AAA.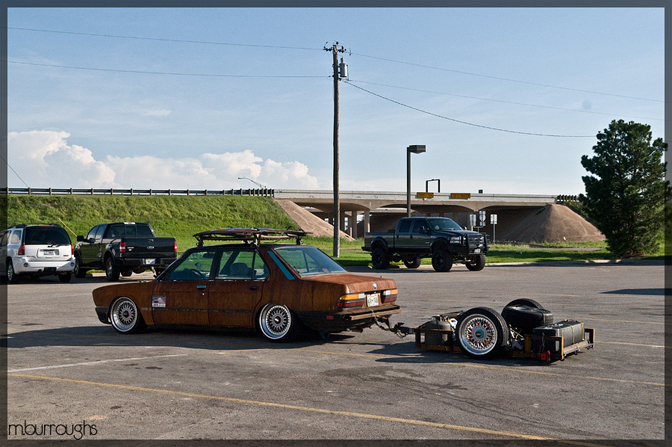 You can follow the trip on Stanceworks, the entire trip has been documented and is accompanied with some very nice photography. Go check it out.
-Jeroen Willemsen