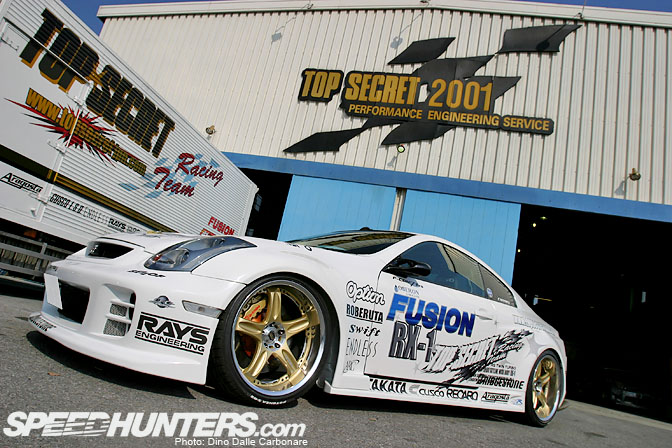 Sticking the "GT-R" badge on a car that is not an authentic GT-R will earn you nothing but disrespect. It's just something you don't do, unless your name happens to be Nagata-san! Back in 2005, tired of waiting for Nissan to come up with a replacement for the discontinued R34 GT-R, Smoky from Top Secret took things into his own hands and decided to build his own new-generation GT-R.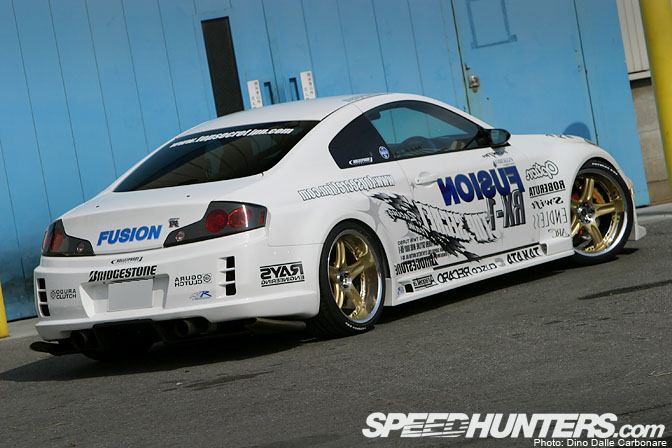 Between 2002 and 2007 Japanese magazines like Best Car and Holiday Auto were coming up with futuristic sketches and new rumors on the next GT-R on a monthly basis. I always found it interesting flicking through these publications, myself wondering what Nissan was going to do with the R35.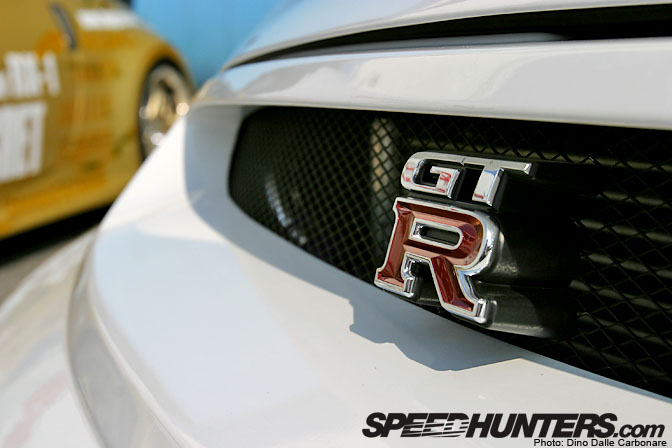 But speculation and GC renderings were just not enough for Nagata-san, who in 2004 embarked on a massive project to create a car worthy of the GT-R badge.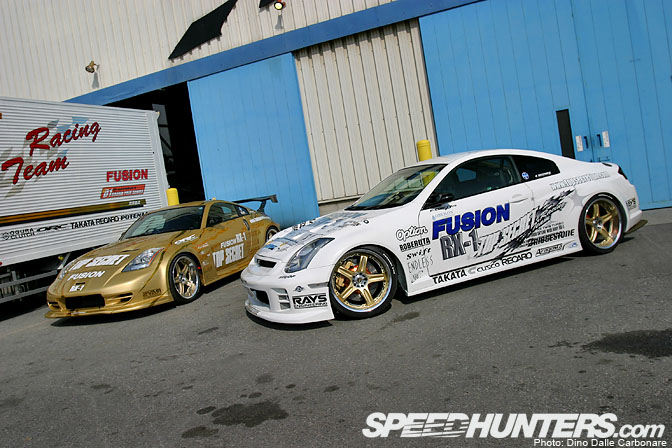 Based on the V35 Skyline 350GT, this car was going to earn that revered badge through some pretty impressive tuning…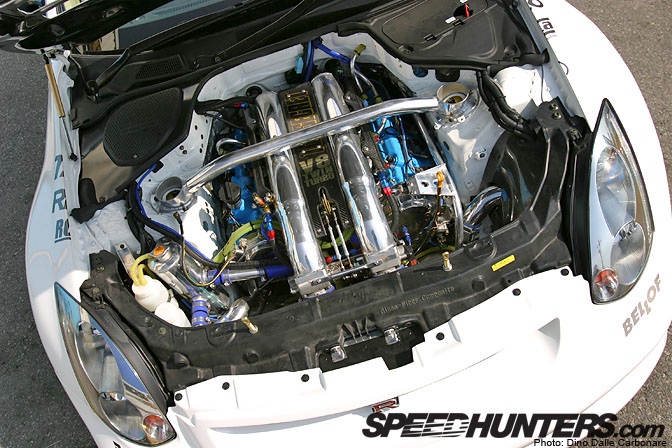 The stock VQ35DE was replaced with the 4.5L V8 VK45DE from the Nissan Cima, which dropped into the big engine bay without much drama. But that was just the beginning…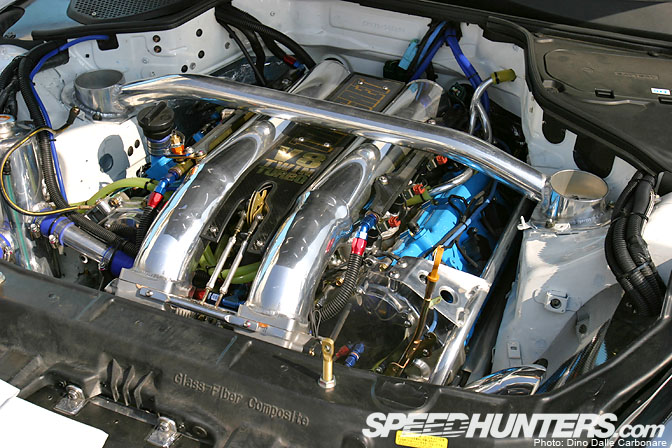 With 4.5 liters and eight cylinders to work with Smoky knew this motor had plenty of potential when force-fed. He got to work by first upgrading the internals with stronger VQ30DE pistons and conrods, and then balancing the stock crank. Custom intake manifolds feed the two banks of four cylinders forcing the compressed and cooled air through the N15 Pulsar throttles.  HKS GT2835 turbos are a perfect match for this set up allowing it to develop 712 PS and 76 kgm of torque. The stock transmission has been replaced with a 6-speed manual Getrag unit from a JZA80, fitted to the car along with an ORC triple plate clutch and 2-way LSD.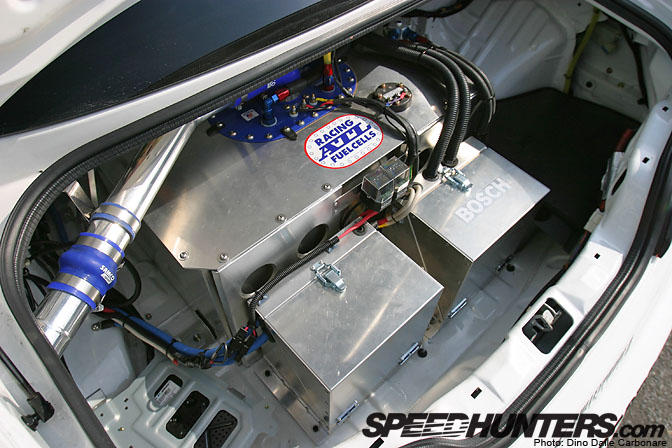 The trunk houses the ATL racing fuel tank as well as the battery and fuel pumps, all neatly stored away in custom aluminum boxes.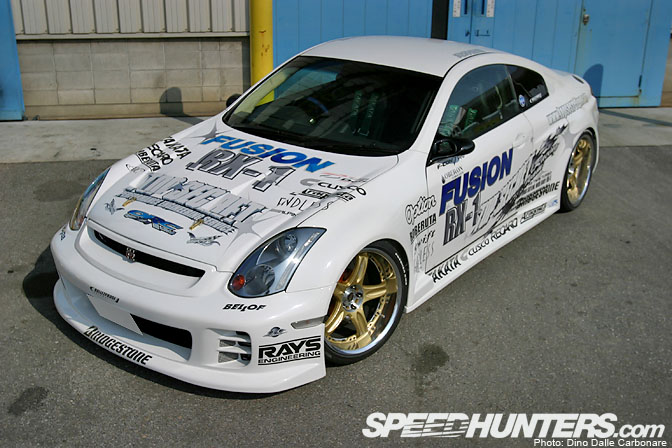 Taking advantage of the intakes in the Top Secret front bumper are the twin side-mounted intercoolers and the racing radiator. Two oil coolers have also been fitted to help cool the V8 when blasting down the wangan at full speed.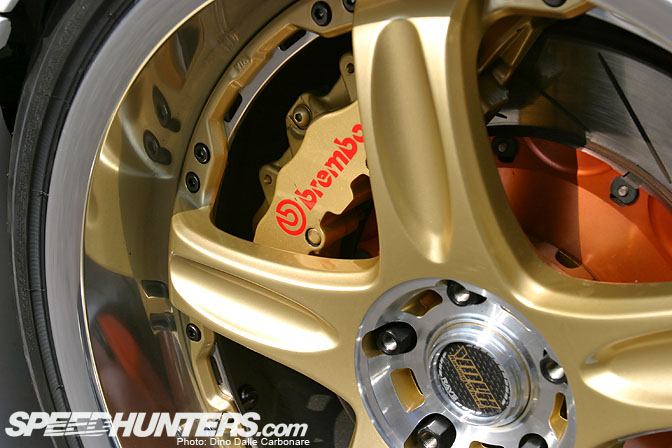 Smoky likes to take his cars around the world to prove their capabilities and when the time came to show what the V35 GT-R could do, he headed to the German autobahn to see just how fast his creation was. He managed to hit a maximum of 341 km/h, so it's a good thing massive Brembo 8-pot calipers were fitted to slow the car down! The Top Secret signature gold wheels are Volk Racing GT-Cs 10.5Jx20" all round and wrapped in Bridgestone Potenza S-03 tires, 255/35/20 front, 285/30/20 rear.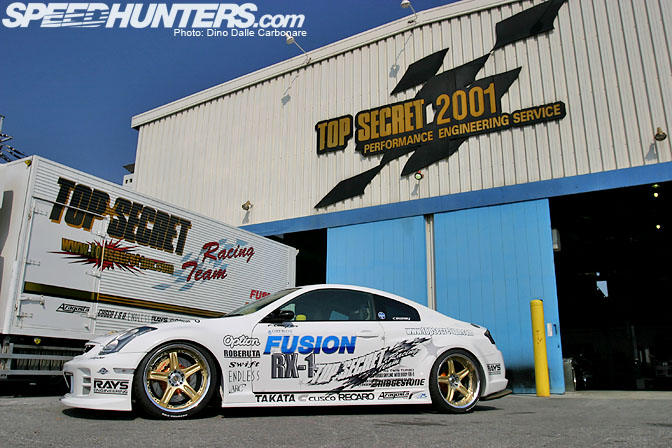 As you can see here the V35 GT-R is pretty slammed, thanks to the Roberuta front and rear air-lifters which allow 5 cm of height adjustment. These are mated to Top Secret adjustable dampers and Swift springs.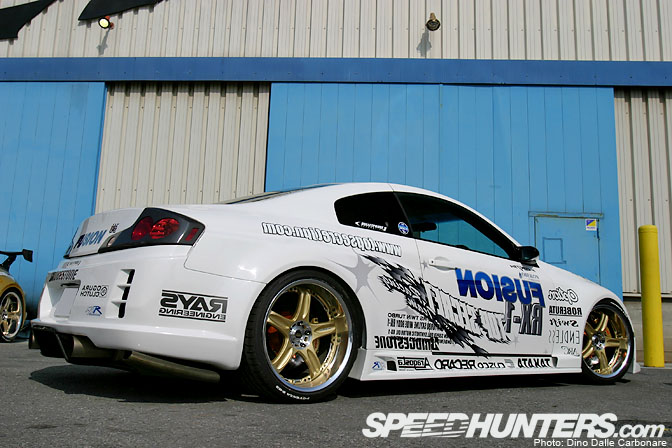 The full Top Secret wide-body kit helps the V35 stand out and is joined by additional parts like the Ganador side mirrors and carbon rear diffuser with vortex generators.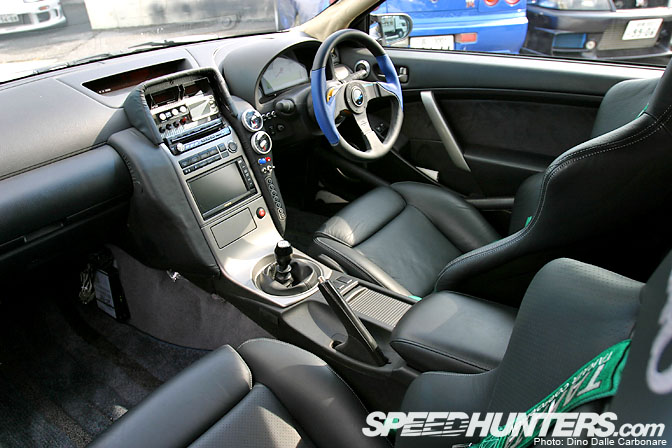 Creature comforts are not sacrificed in the interior, even if entry and exit procedures are made a little bit harder due to the welded-in roll-cage. The comfy Recaro leather seats are joined by green Takata belts, something you just can't do without on a true JDM car!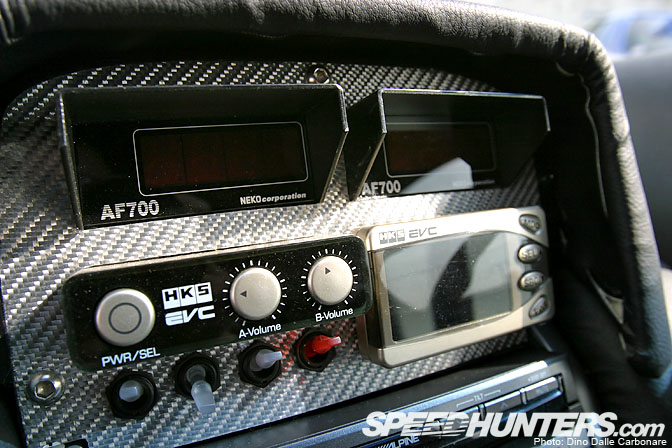 The custom center console houses two AF700 A/F displays from Neko Corporation as well as the HKS EVC boost controller along with a few switches.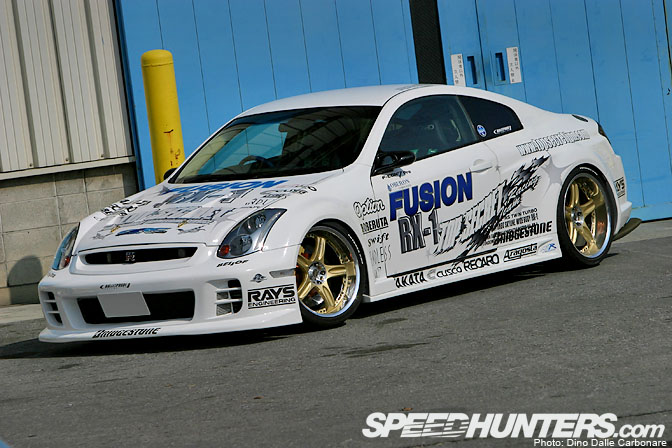 The sound this V35 GT-R develops is one of the most menacing I have heard, with an extremely low, offset burble at idle giving way to a V8 bark at higher rpm.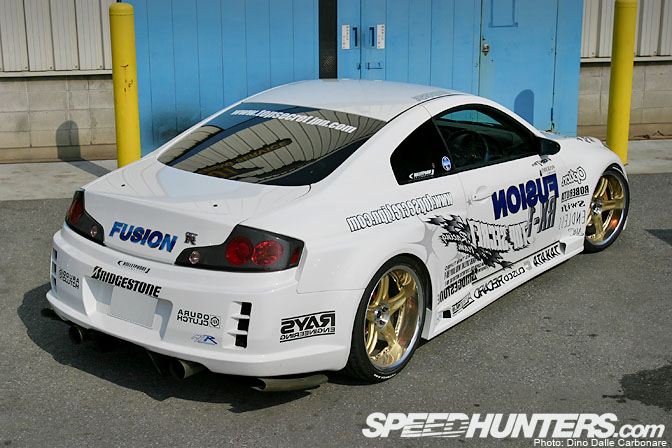 Smoky is still holding on to this V35 today, a car that like many before it has helped Top Secret earn a reputation for building some of the craziest machines to ever come out of Japan. So what do you guys think, does it deserve that GT-R badge?
-Dino Dalle Carbonare