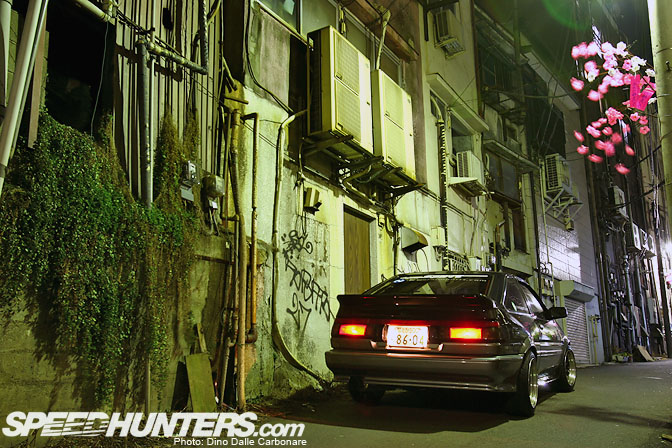 As my final post for the AE86 day I wanted to show you guys probably one of the nicest street going hachiroku out there. This car is owned my Miguel of Newera Imports, and since picking it up about 4 years ago has gone well and truly crazy on it.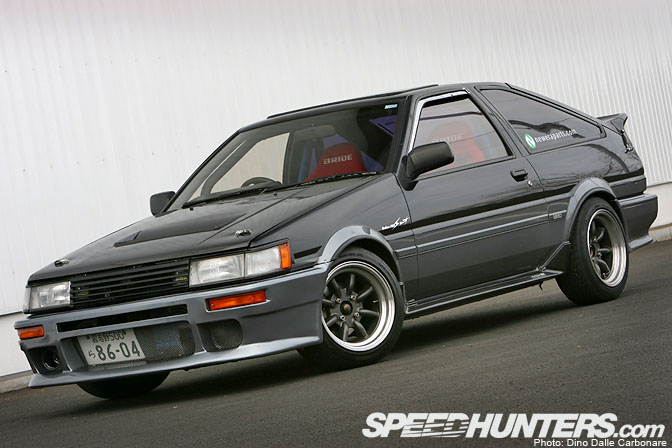 Miguel instantly fell in love with his Levin and knew it would be hard to hold back on the modifications. He set himself a goal of creating a car that would be at home on the street as well as on the track…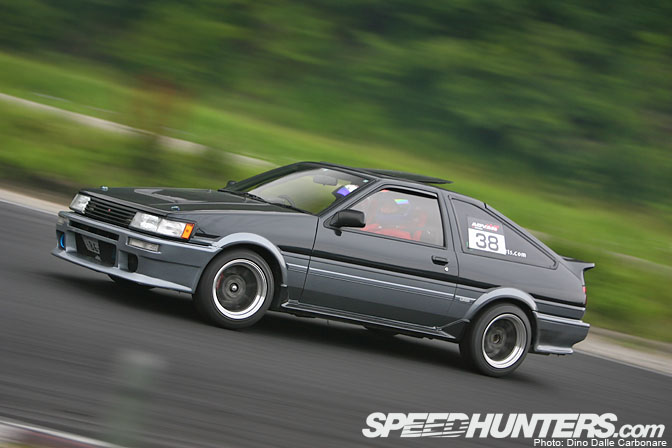 …drifting as well as gripping.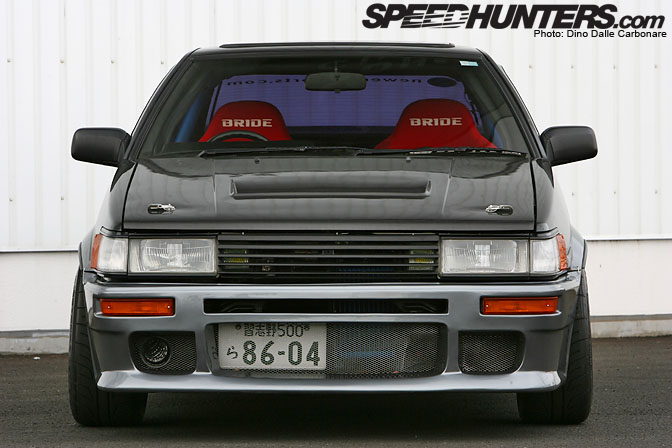 First up was the exterior. Up front Miguel decided to go with a Budou Nouki bumper that, thanks to its large openings, would supply plenty of air to the oil cooler and radiator. The J-Blood carbon hood helps expel hot air through its central opening and is pinned down in place thanks to a pair of safety latches. At the rear a Global FRP hatch helps shave weight off while the Jubiride bumper finishes things off.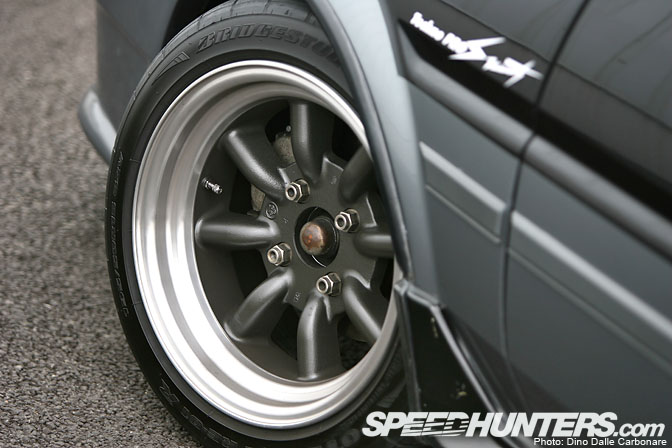 Complimenting the exterior are the 15-inch Watanabe wheels wrapped in sticky 195/50/R15 Bridgestone Potenza RE-01R. When out for a bit of drifting Miguel, like most drifters, likes to use Federal rubber on the rear wheels.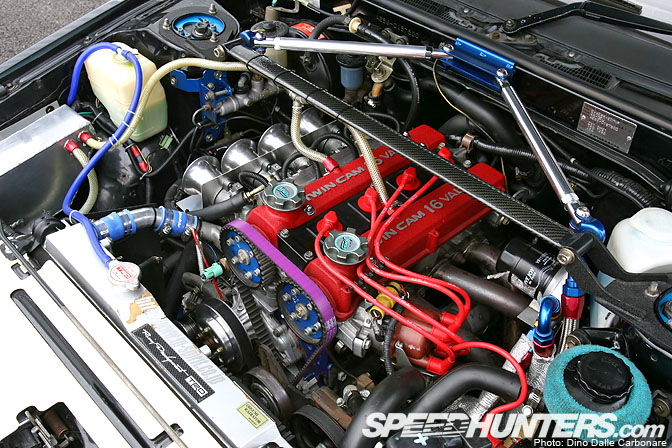 Wanting a potent tune Miguel decided to call in the services of Techno Pro Spirit, who were more than happy to oblige. The Levin originally came with a slightly modified engine running carbs but with a 200 PS power target this was just not going to cut it. So a 4A-GE from a later generation AE92 was used as a base. Lots of time went into preparing the head with race-spec valve gear like TRD N2 springs and Tomei 302º 11 mm lift cams. The bottom-end was rebuilt with a 5-valve AE111 crankshaft mated to AE101 connecting rods and ø 82 mm high compression Techno Pro Spirit pistons.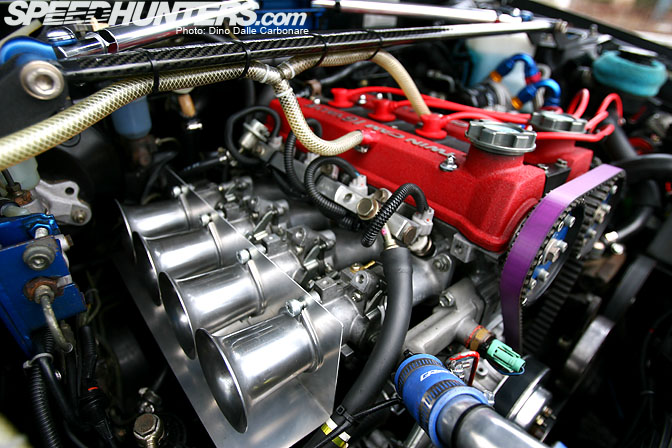 On the intake side AE101 individual throttle bodies are used along with aluminum funnels, and combined with the Techno Pro Spirit headers and Toda Racing exhaust the concoction of noises this little 1.6L engine develops will give you goose bumps every time you hear it rev! 197 PS are developed at 8,600 rpm, more than enough in a car this light and fun to drive.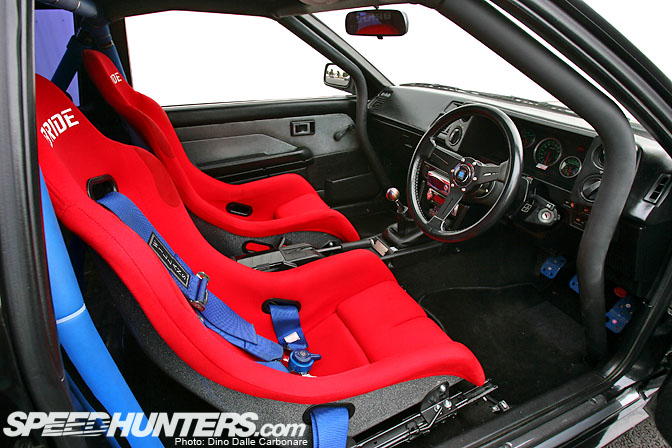 The first thing you notice in the interior, well even from the outside, are the bright red Bride Exas III bucket seats. These are fitted with Willans blue harnesses which match the Cusco pedals. A Cusco bolt-in roll cage helps stiffen the 25 year-old shell and provides extra safety in case of an accident.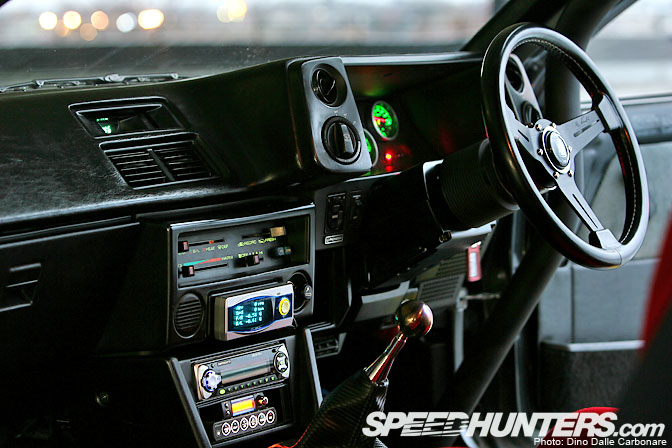 Lots of gadgets spice up the 80's interior like the Apexi RSM and the GReddy multi switch controller.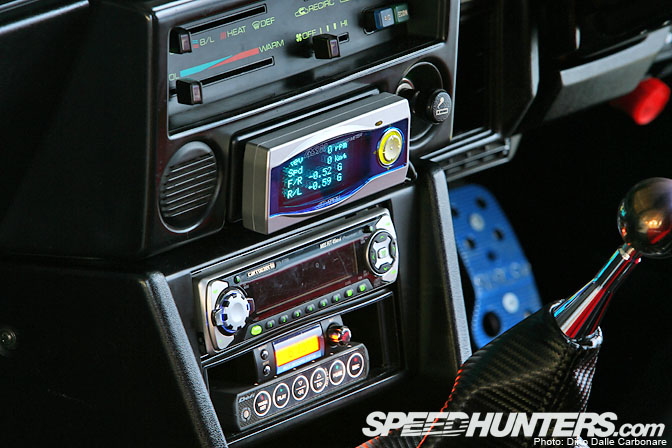 Being a street car, creature comforts like A/C and audio system have been retained, no point making the car uncomfortable if you drive it throughout the year.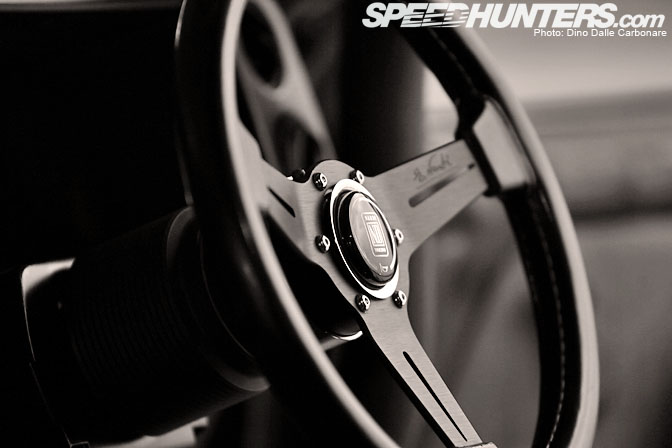 The Nardi Classic steering wheel is fitted onto a Rapfix II boss, one of the best forms of security!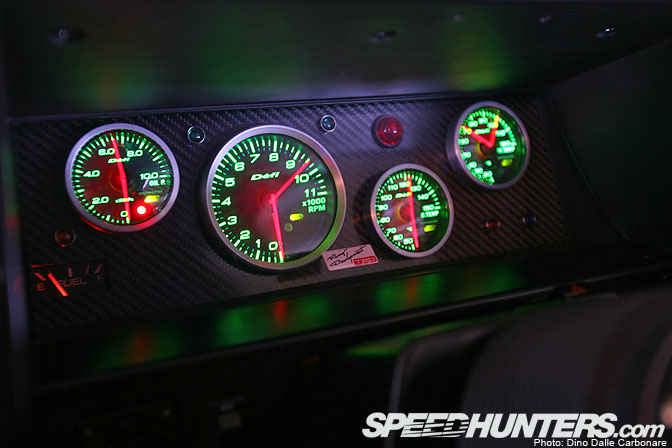 Miguel made his own main instrumentation with a set of Defi gauges and a carbon fiber panel as backing. There is no speed meter, for that you have to look at the Apexi RSM in the center console. All the gauges are linked to the Defi Control Unit.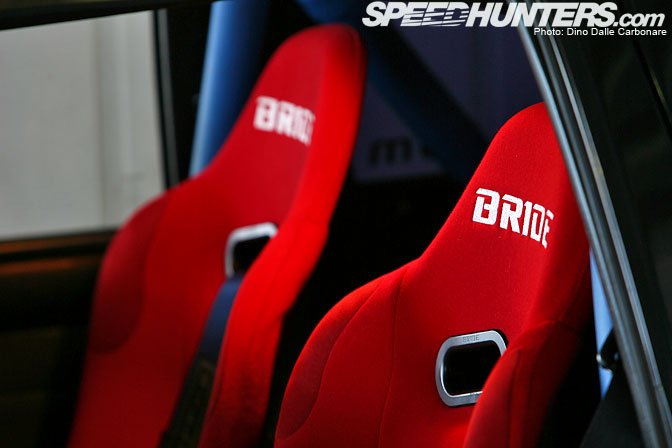 You can never go wrong with a set of Bride seats, these are great and offer excellent support but are a little too tight for those sporting a, ehm, slightly wider rear end.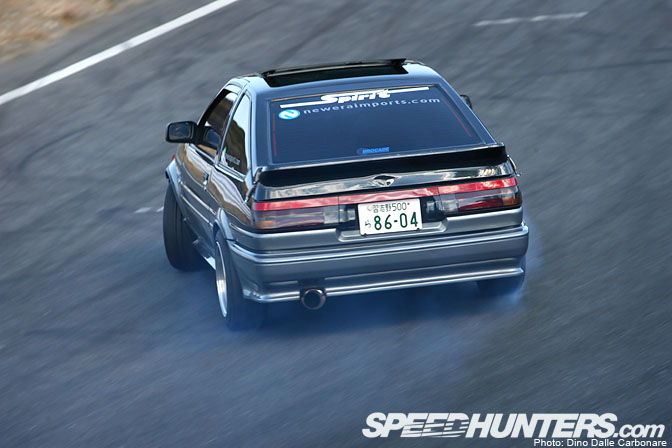 Miguel did a great job in setting up his Levin, which runs TRD suspension and tons of other components like TRD competition bushes, Cusco anti-roll bars and even GTV steering knuckles for increased steering lock when drifting. Miguel adores his AE86, as does anyone who drives it, and as he says time and time again this is one car he will never sell!
-Dino Dalle Carbonare