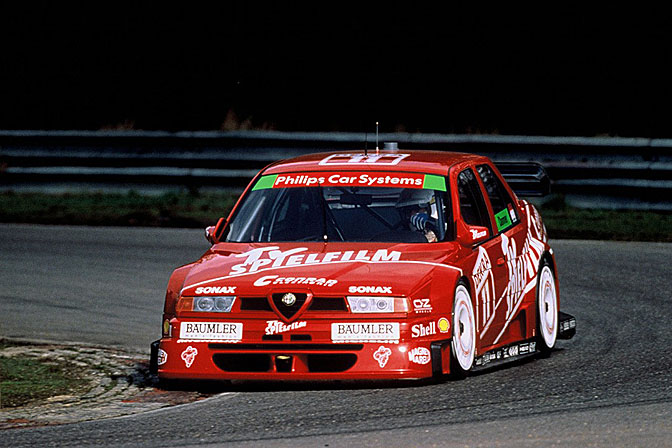 A lot of the Retrospective articles we put together for Speedhunters tend to focus on lost golden eras of motorsports — brief moments in racing history when the conditions were ripe for some truly wild race cars to hit the track. Perhaps it was the eras that burned short but sweet which resonate the most with us race fans… It's a bit like James Dean — it seems a life cut short helps in the creation of legend.
This rings true for the DTM Class1 era from 1993 to 1996. For four breathtaking race seasons, we were treated to the some of the wildest touring cars the world had ever seen. The Class 1 rules were based on 2.5 liter naturally aspirated V6 production block engines and production shells, but other than that, it was a relatively unrestricted, high tech formula. AWD, Traction Control, ABS, Active Suspension, Semi-Auto gearboxes and even Active Weight Ballast all featured in various combinations on works entries from Alfa Romeo, Mercedes and Opel.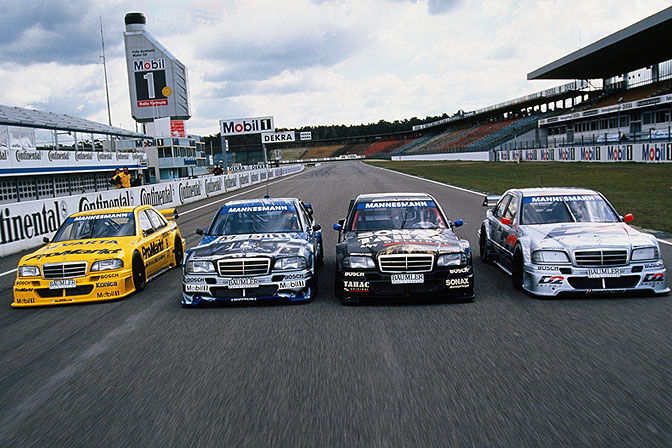 As this is an AWD themed story I'm not going to focus on the DTM Mercedes C Class machines; we'll save that story for another time.
It is worth noting though, that Mercedes opted for a classic FR drive setup on race cars which developed between 420 to 500 bhp from their 2.5L V6 engines on a chassis weight of 1000 kgs. To help with traction, Mercedes developed a dynamic ballast system that slid around inside the car. Weight moved to the rear of the car under acceleration to help traction, and went forward to help aid with braking. It all sounds rather far-fetched now tbh! The C Class also featured many technologies which had recently been banned from F1, like active suspension.
Klaus Ludwig took the 1994 championship for Mercedes with Bernd Schneider, pulling together the dual ITC (international races) and DTM (German races) 1995 titles.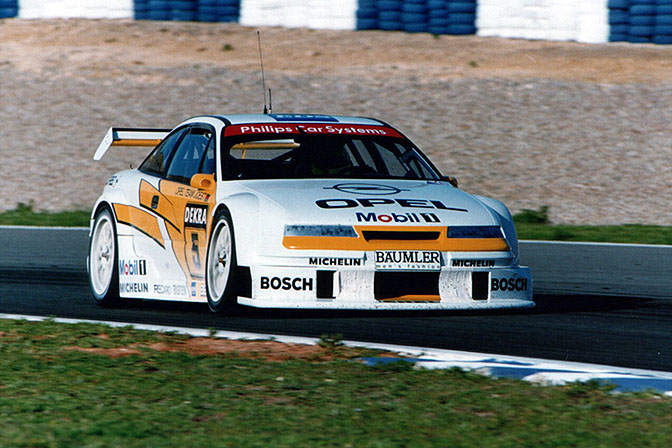 This was originally intended to be a quick article about the Alfa DTM machines only, as I forgot that the Opel Calibras also ran AWD drivetrains. This is the 1995 version of the car as run by Team Joest of Audi sport car fame.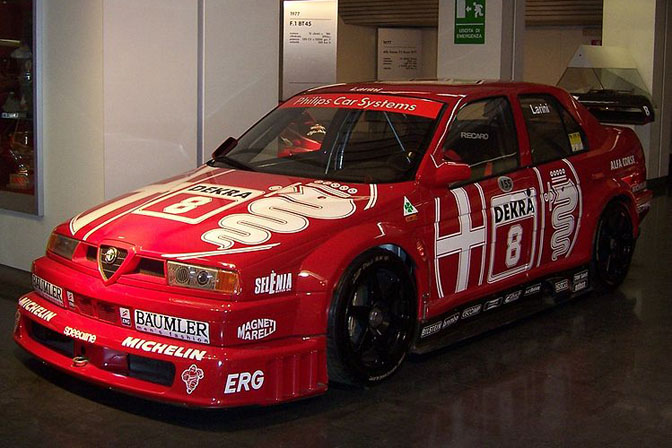 Alfa Romeo took the 1993 DTM championship for the opening year of the Class 1 rules with touring car legend Nicola Larini behind the wheel. The Alfa Corse entered AWD Alfa Romeo 155 V6 TI developed 420 ps at 11,500 rpm and weighed in at 1010 kg. I happen to have a copy of the Japanese magazine "Racing On" sitting on my desk here which features an in-depth review of the car and, in the chassis photos, it's pretty clear that this car is based on a production shell. While large sections of the unibody have obviously been cut away to make way for a full race drive train (partially developed from the Lancia Integrale Rally cars, apparently) and suspension, unlike the modern DTM cars this car does have some roots with a street chassis.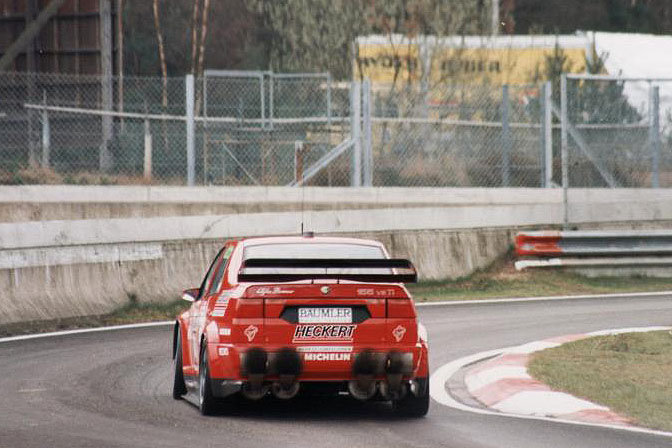 Check out the upswept rear exhaust pipes. I'm told this set up was developed to reduce drag by introducing accelerated air into the rear of the car…. later versions of the DTM Alfas went to a more standard setup with a full width diffuser running across the back end.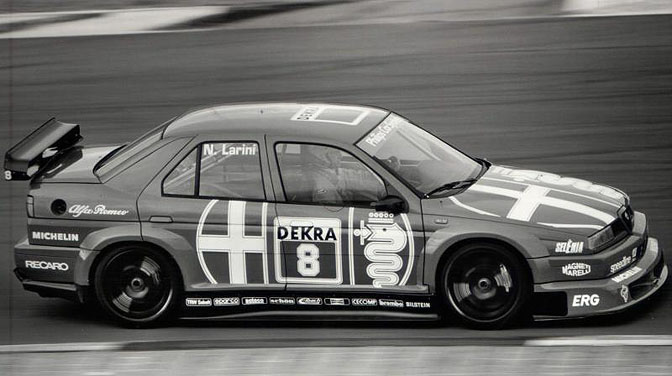 Here's a shot of the car from Zolder in 1993. The V6 engine was placed well forward in the chassis, with a similar packaging solution to what you'd find in an Audi Quattro. The 155 also utilized ABS, a semi automatic gearbox and hydraulically controlled differentials.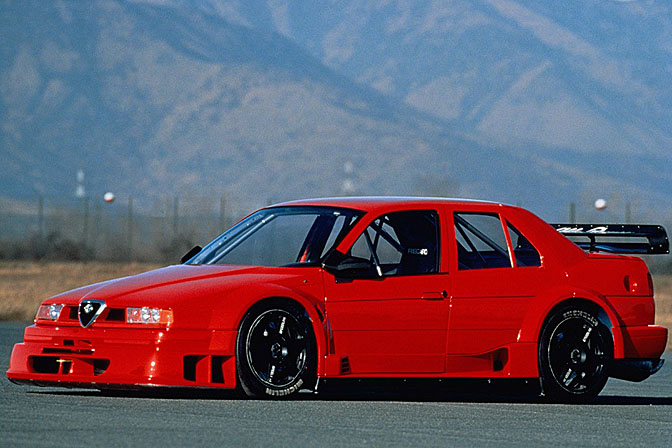 Later evolutions of the DTM 155 V6 TI saw power increase to 450 ps and the introduction of an all new double wishbone pushrod style suspension with electronic dampers.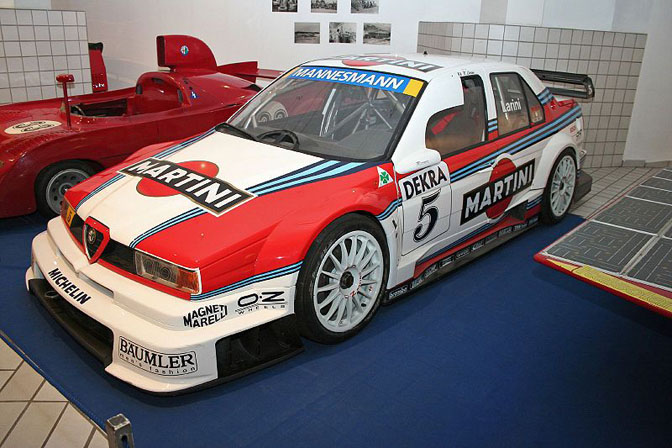 The final evolution of the car also featured a new 90 degree V6 engine and a raised floor, with diffuser venturi running under the car. The driver was also relocated rearward past the B pillar to a position more similar to today's modern DTM cars. The package proved to be fast, but unreliable and was piped to the 1996 championship by….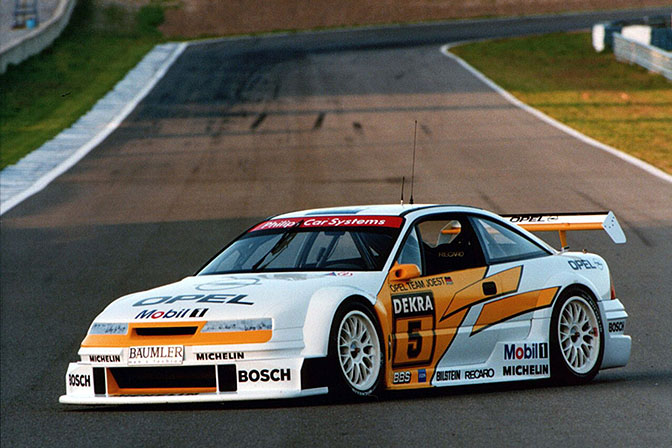 … this car… The Team Joest AWD Opel Calibra as driven by Manuel Reuter.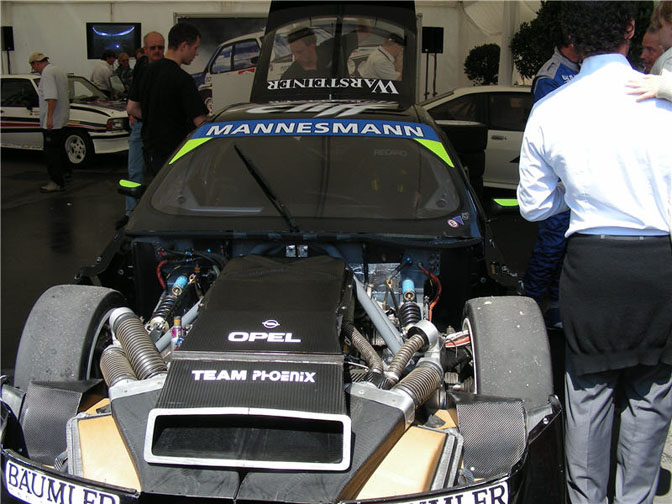 A look under the skin shows the type of inboard push rod suspension systems these DTM cars ran.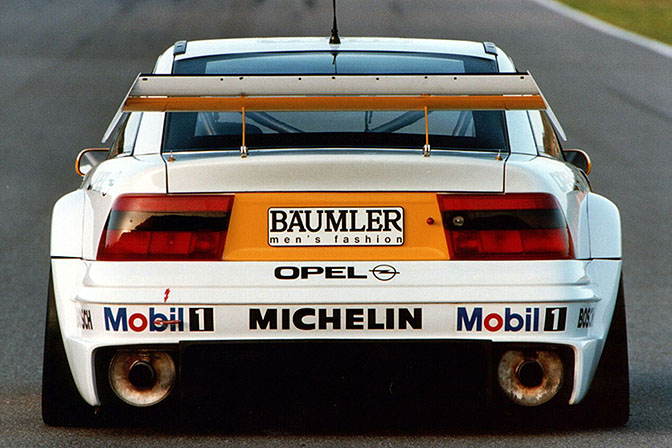 For the 1994 season the 1040 kg car was developing 420 ps…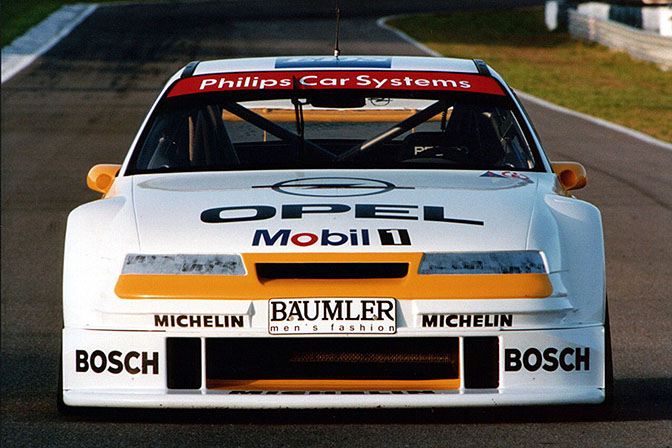 But by 1996 it was pushing out 500 ps. Unfortunately there isn't too much documentation about this car floating around the internet so I can't tell you much more about it!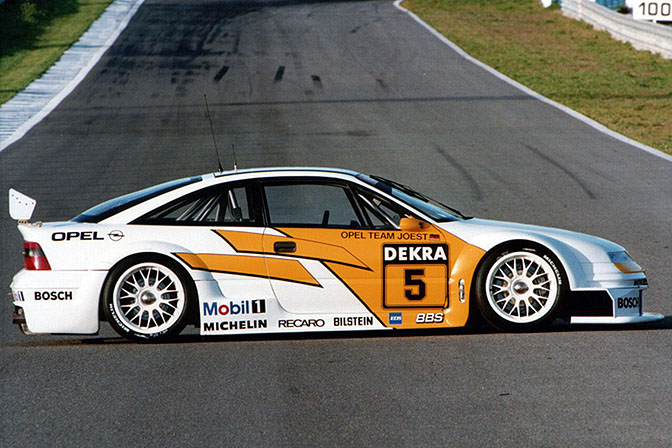 There really hasn't been anything as complex or high tech since the DTM/ITC collapsed at the end of the 1996 season. Spiraling, out-of-control costs caused Opel and Alfa Romeo to pull the plug on their programs.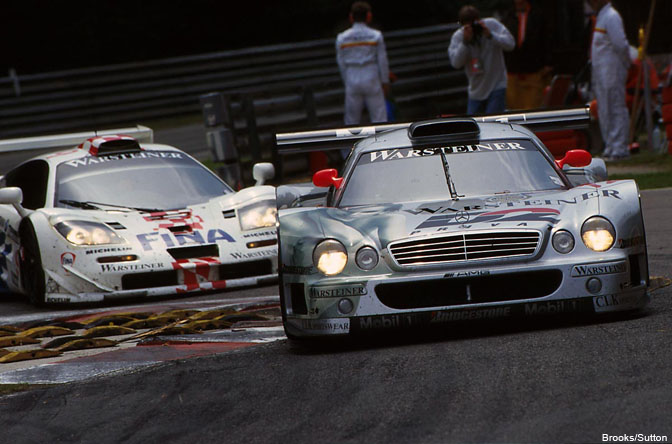 Mercedes had no choice but to rework their DTM technology with a hastily constructed the mid engined GT racer, the CLK-GTR. They took it endurance racing in the newly christened 1997 FIA GT series for a few seasons with some success. However people still wanted to see wild touring cars, and a few years later the DTM was reborn, this time to a cost controlled silhouette formula without pretention to become a global series.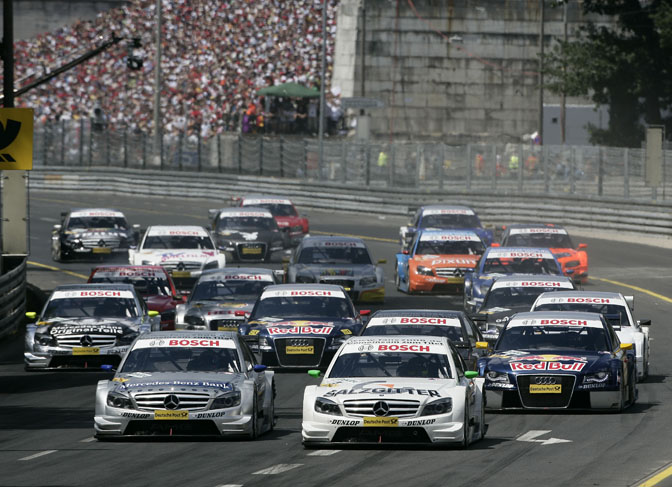 I suppose looking back, a race series based on these high tech, high budget touring cars could never last and we should be grateful at least, that the German organizers have learned from the mistakes of the past and still organize competitions based on the spirit of these wild Class 1 touring cars.
:Rod Chong