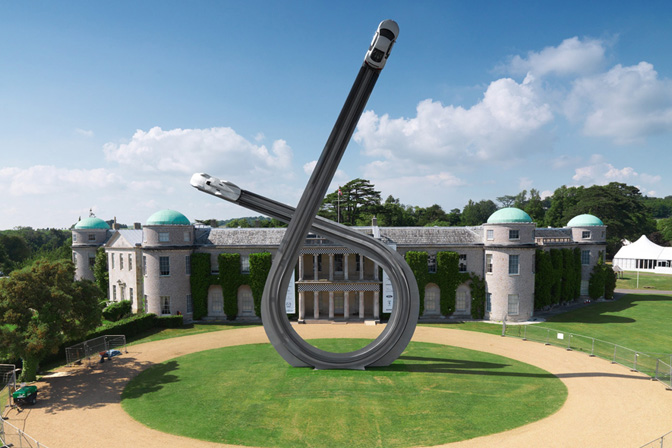 Other than family, the biggest thing I miss about the UK is Goodwood Festival of Speed. I went to every one until 2005 and it was always a highlight in my Motor Racing year. I would see few cars run up the hill climbs. I would spend most of the time in the paddocks or on the front lawn where a stunning display was always to be had. The very wet 1997 FoS was the second date with my future wife, Joanne! Must be a petrol head.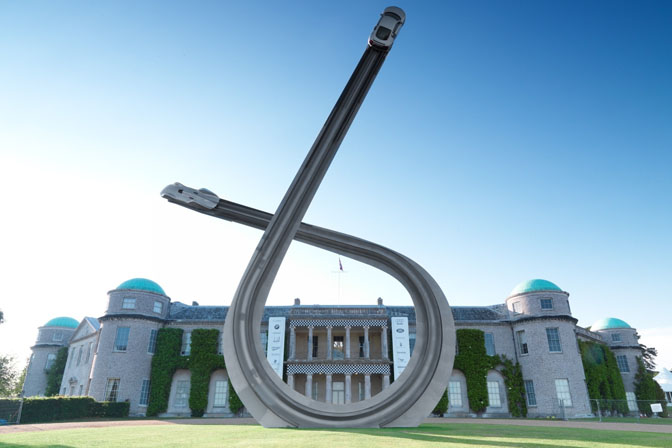 Anyway, I digress. Gerry Judah always creates a fantastic sculpture each year celebrating the event theme and this year is no exception. In honour of the 100th Anniversary of Audi, this stunning sculpture is 35 metres tall and is weighs 40 tonnes. It took four weeks for 12 contractors to build this. The two cars featured are the 1937 Auto Union Streamliner and the new Audi R8 V10 sports car.
I thought I would search the web and various press sites for images of previous displays. Enjoy…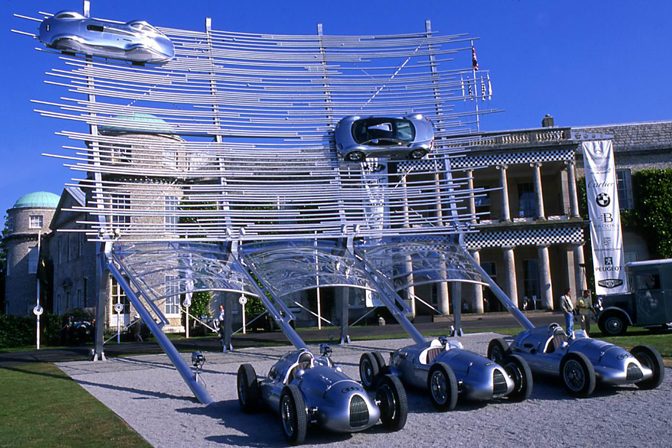 First off, the Audi display 10 years ago when Goodwood celebrated 90 years of Audi. This image from F1 Fanatic.co.uk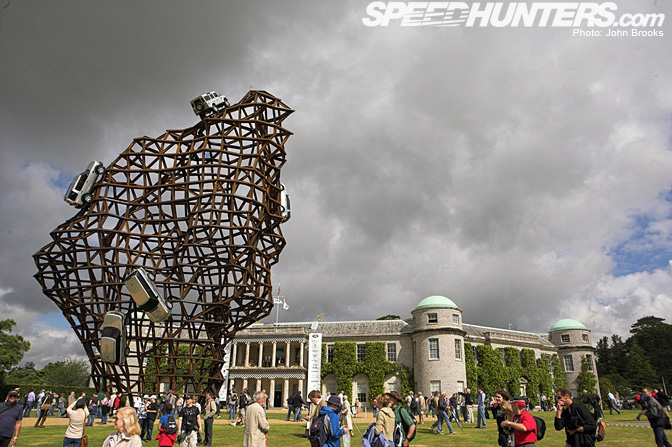 John Brooks, image from last year shows off the Land Rover display.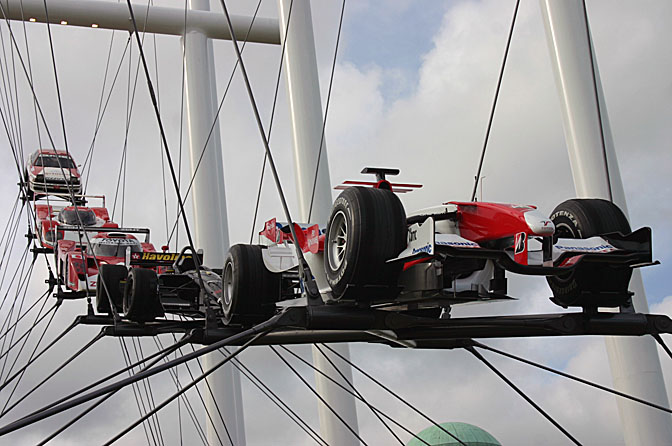 One of the most impressive displays was back in 2007, when the achievements of Toyota were celebrated.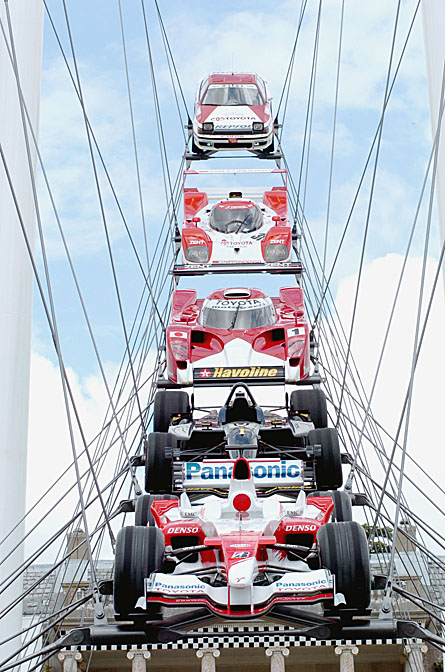 You can read more about the Toyota display in John Brooks feature from last year.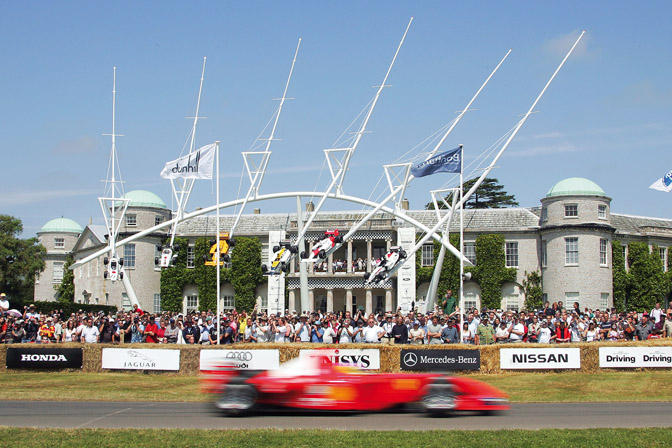 Honda in Formula One was the theme in 2005.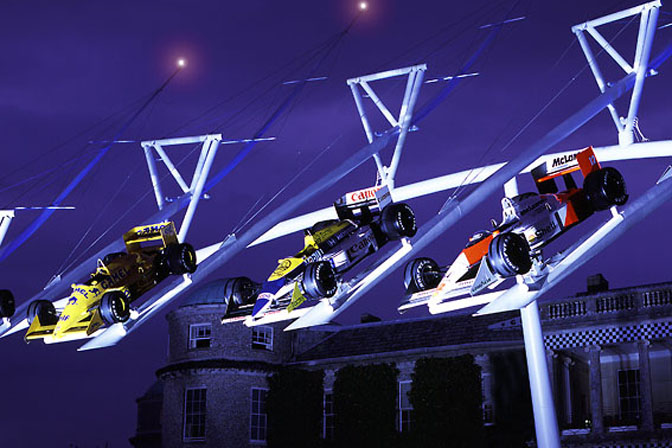 The McLaren MP4/4 shown here will be driven up the hill by Chris Goodwin (Friday), Bruno Senna (Saturday) and Lewis Hamilton (Sunday).
The MP4/4 is one of the most successful Formula One cars, winning 15 our of 16 Grand Prix in 1988 in the hands of Ayrton Senna and Alain Prost. (Image Gerry Judah)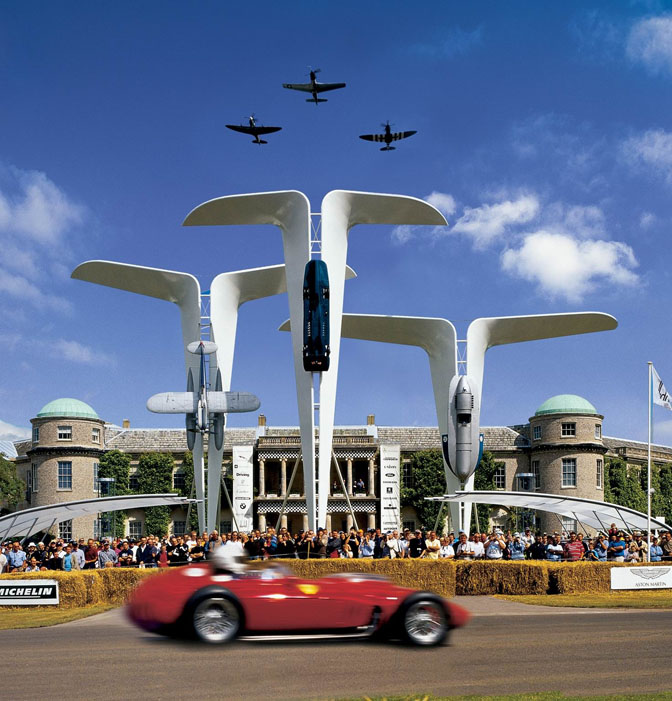 One of my favourite displays.The last FoS I was able to attend, 2004. Rolls-Royce Engines were celebrated at the event.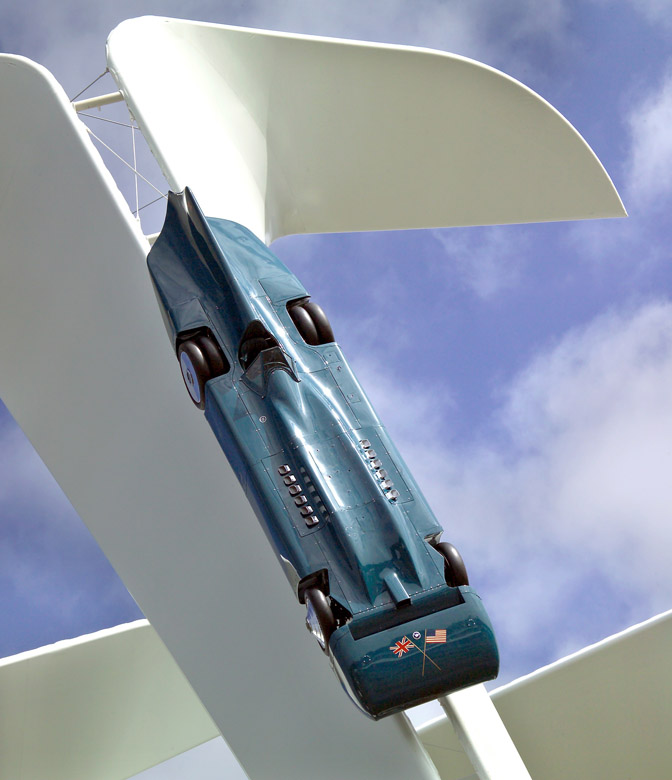 which included the Rolls-Royce powered 1935 Blue Bird land speed record car. Donald Campbell managed over 300mph at the Bonneville Salt Flats 74 years ago!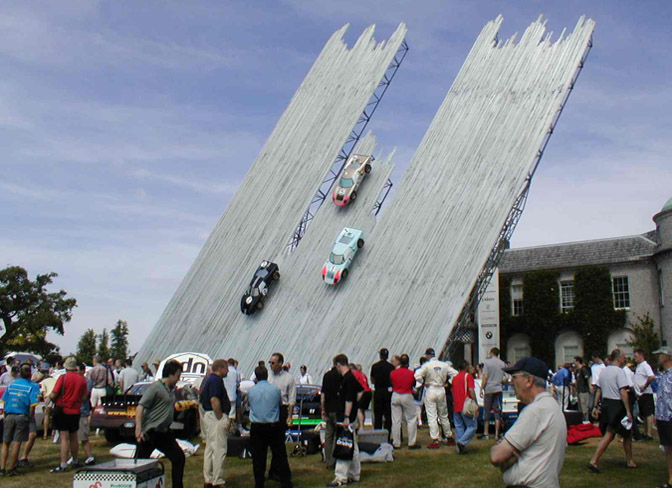 Goodwood celebrated the success of the Ford GT40 in 2003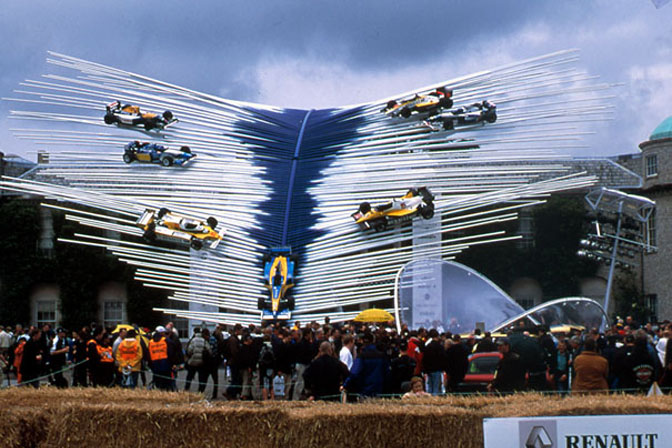 A couple of images from Gerry Judah's own site. First, Renault from 2002…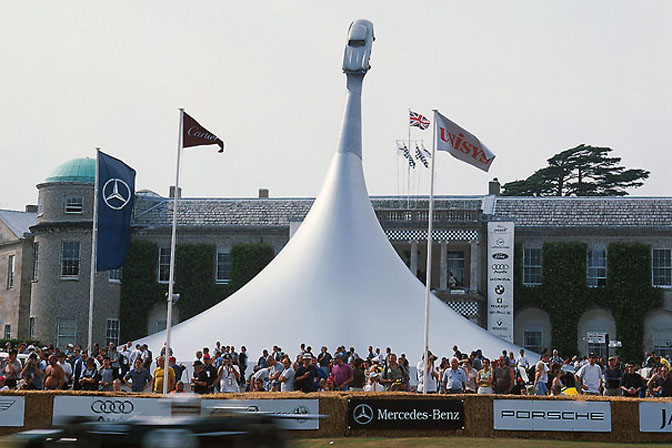 ….and Mercedes in 2001 and the 300SLR. Gerry has a massive gallery of images on his website.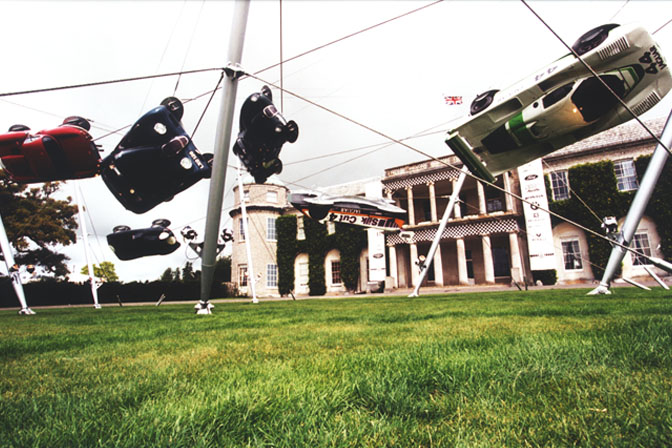 In 2000, this stunning Jaguar displayed a mixture of iconic Jaguar road and race cars.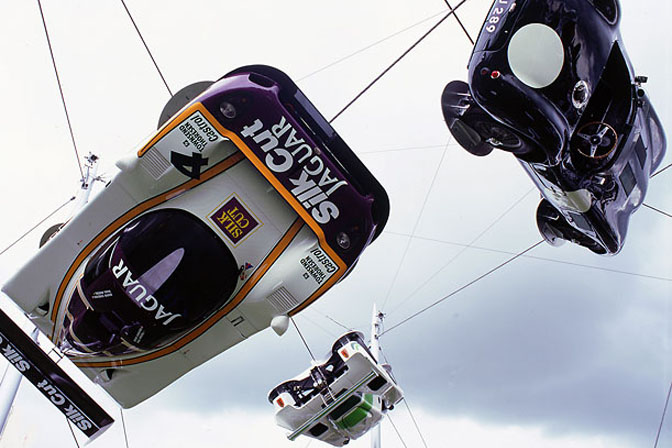 I always loved the Silk Cut livery.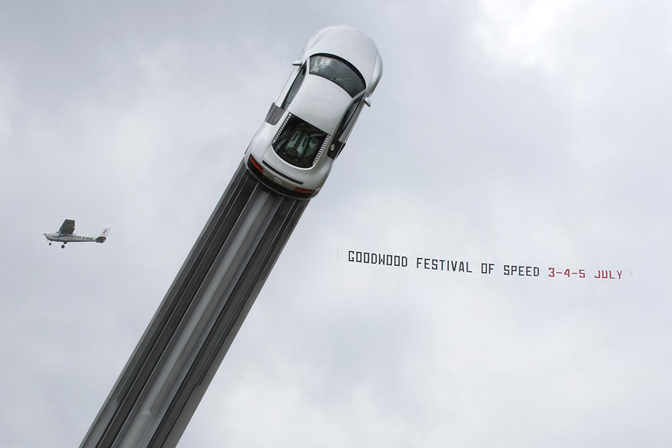 We will have extensive coverage next week with our men at the event, John Brooks and Jonathan Moore.
Images; various manufacturers, Goodwood, Judah.co.uk
-Andy Blackmore