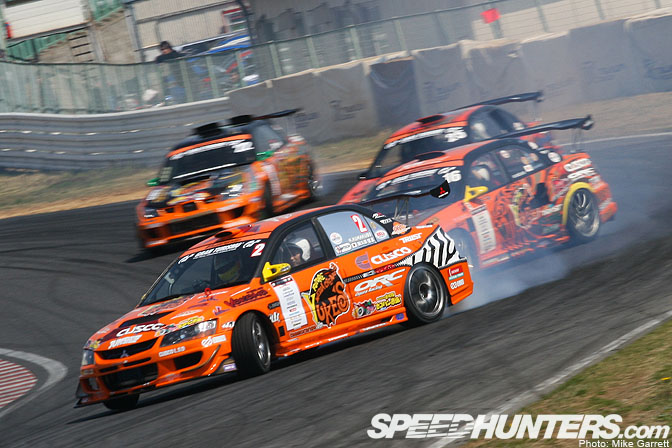 Most people would say that the biggest benefit of an all-wheel-drive layout is copious amounts of grip. For years, AWD cars and their grip have proven themselves on race tracks and roads all over the world.  You'd expect the precise grip that AWD delivers would have no place in the unusual world drifting, and for the most part that's true. However, cars that were once AWD have become rather popular among drifters around the world. Even if you take the AWD out of the equation, cars like the Evolution and Impreza still offer lots of horsepower, a stiff chassis, and well-designed suspension that can be appreciated by anyone, even drifting goons. Since we can never go too long without running a drifting story on Speedhunters, here's a look at some of the AWD-based drift cars that have popped up over the years.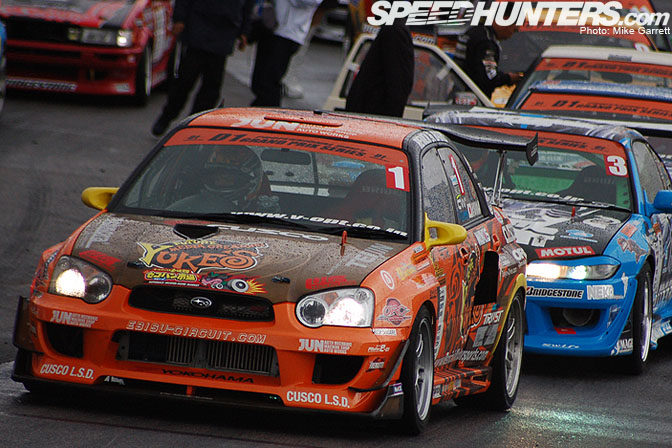 The pioneers in using AWD chassis for pro drifting are of course Team Orange and their JUN-built machines. Nobushige Kumakubo switched from his proven S15 Silvia to an all-new GDB Impreza half way through the 2005 D1 Grand Prix season and immediately proved just how capable a Subaru drift car could be. He would go on to win the 2006 D1GP championship in this car.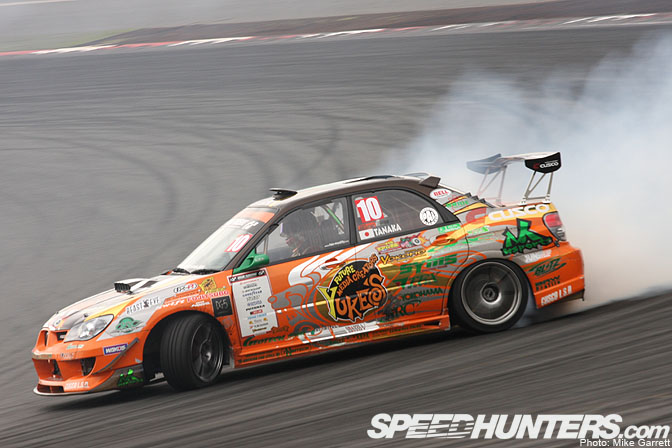 Shortly after Kumakubo jumped in his new car, his friend and teammate Kazuhiro Tanaka began driving his own Impreza with very similar specs. Tanaka still drives the car to this day – consistently finishing in the upper ranks at D1 events.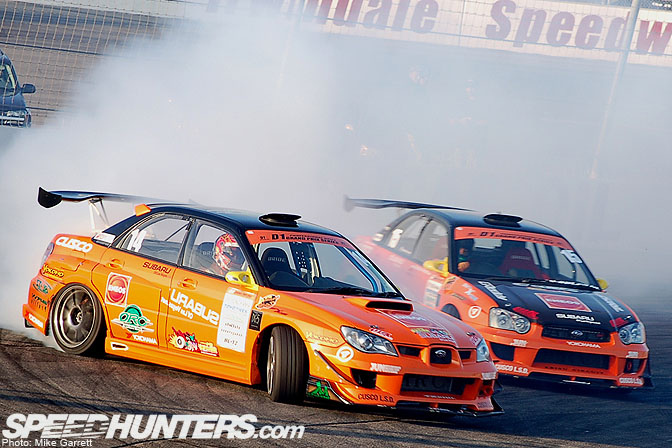 Eventually, Team Orange had matching cars built for overseas competition. So far they have seen action in both the D1GP USA series and the European Drift Championship.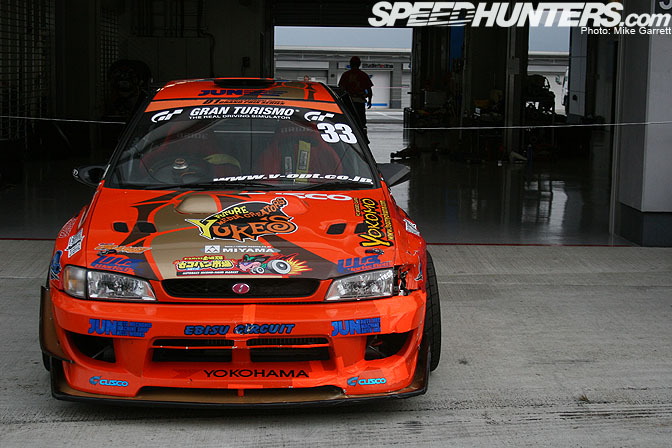 In 2006 Team Orange member Naoto Suenaga joined the party with a GC8 two-door Impreza drift car. Naoto drove this car in Japan for a few years, and if I'm not mistaken the same car is now being used by Team Orange in the D1GP USA series.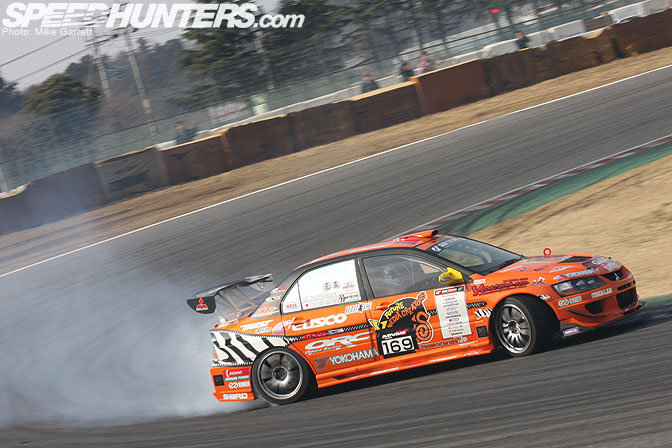 In 2007 Team Orange and JUN debuted their first non-Subaru drift car with Kumakubo's Evolution 9. After driving the car for about two seasons, Kumakubo handed it down to his Team Orange kouhai Naoto Suenaga for 2009…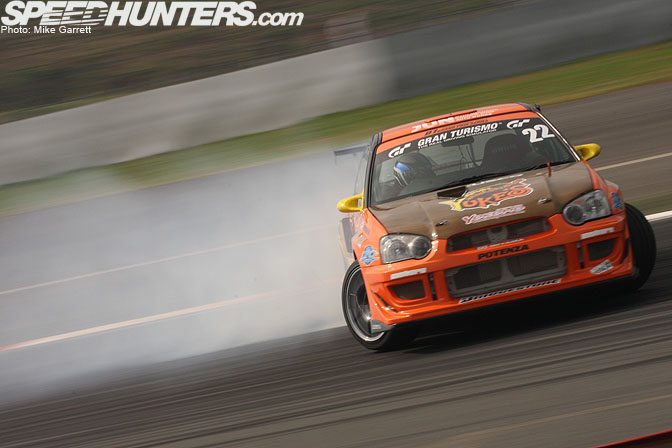 …meanwhile in 2008, new Team Orange member Hideo Hiraoka took over driving duties in for Kumakubo's old championship-winning Impreza.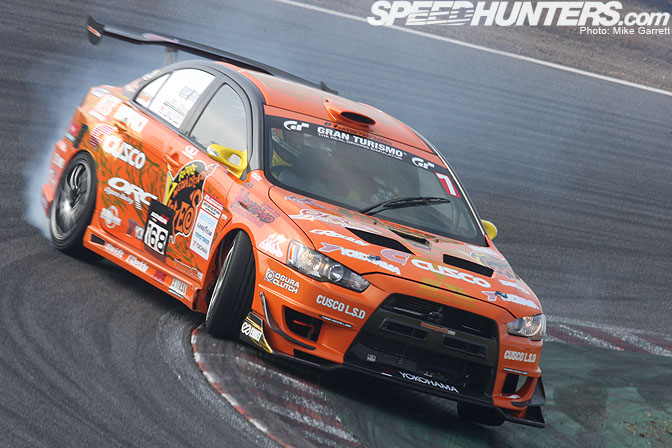 And the most recent addition to the Team Orange fleet, Kumakubo's Evo X which was originally shown at Tokyo Auto Salon 2008 and debuted for the 2009 D1 season. I'm still waiting to see them build a new-body style Impreza for Tanaka…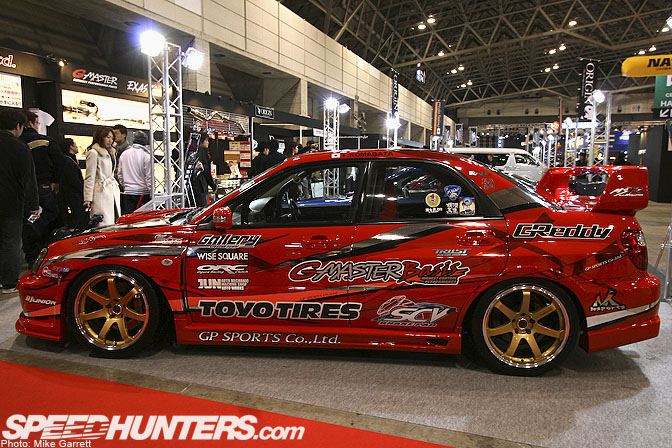 Team Orange aren't the only ones who have run Impreza drift cars in Japan. This stylish GDB was driven by Komagata in the D1 Street Legal series, but has since disappeared from the action.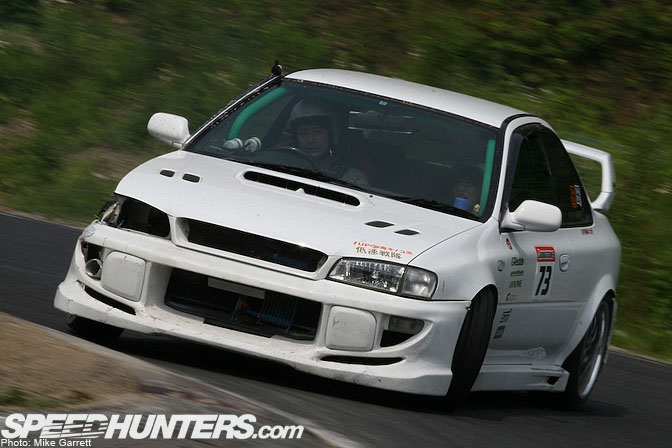 From time to time, AWD models also pop up at grassroots drift events in Japan. I remember being thoroughly impressed by the driver of this GC8 at Nikko Circuit last year.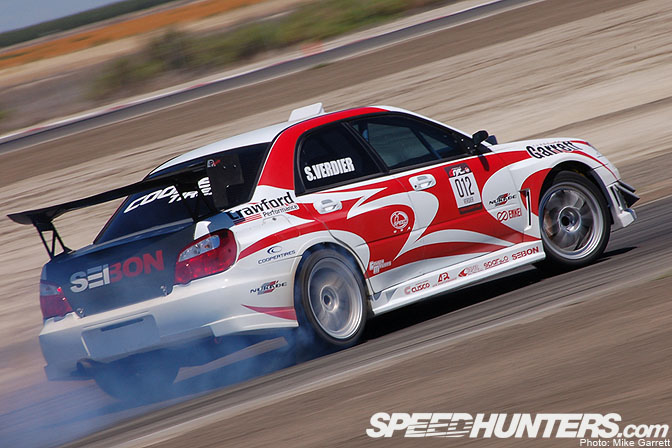 Here in the United States, Formula D driver Stephan Verdier has been successfully drifting his Impreza for a few seasons now.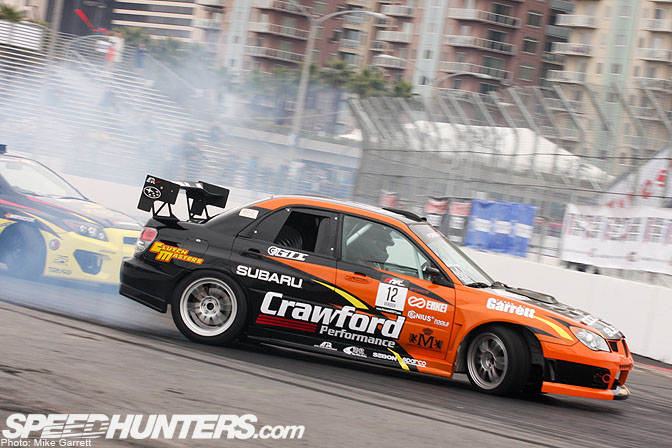 The car got new livery for 2009 and Verdier has been having a very solid season so far this year.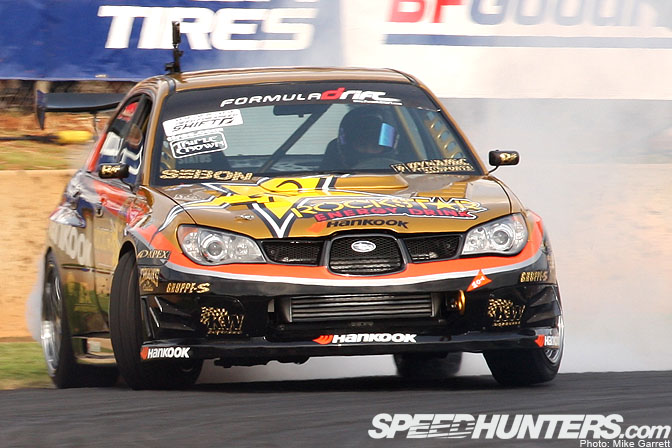 Also joining Formula D this year is Irishman Eric O'Sullivan who pilots this Rockstar/Hankook-sponsored Impreza. Expect more on this car later in the month…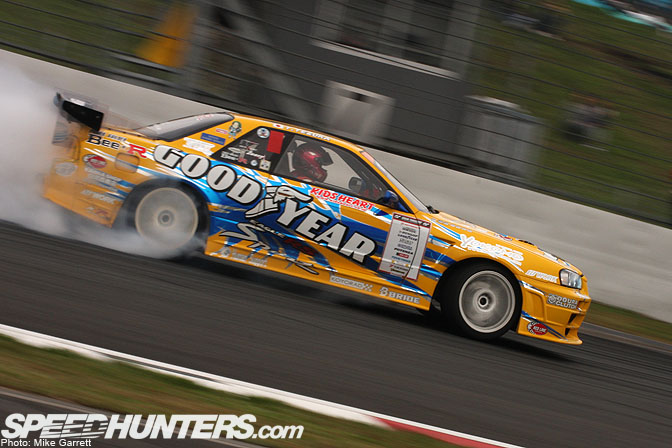 Skylines have always been popular drift cars, but not too many people drift Skyline GT-R's. Tusyoshi Tezuka and his Bee*R-built BNR32 have proven that that a converted GT-R can be a very successful slider. This car is actually one of the veteran machines on the current D1GP car roster.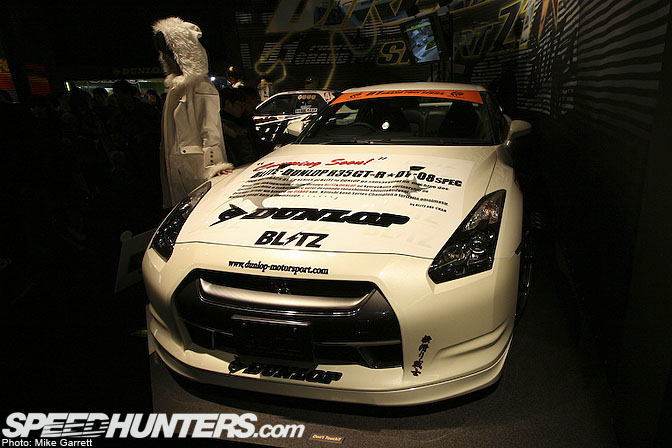 And finally there's the R35 GT-R-based drift car that Blitz has been working on for a while now. If and when this car is ever finished, it should be one of the most talked about drift cars in a long time.
I think that covers all of the AWD-based drift cars I've seen personally, but I'm sure there are others out there.
What other AWD chassis have been massaged for drift use?
-Mike Garrett